Haere Mai
Spring started with cold winds and snow on the mountain.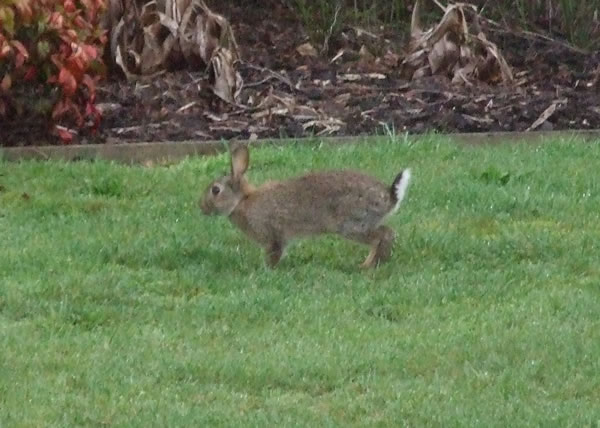 We seem to have acquired a bunny visitor to the garden – one with few brains because as soon as Maxie and Honey see it all hell breaks loose! It's quite entertaining to watch the bunny calmly checking out the garden until the girls sense it – then it's a mad dash for an escape route. A couple of times we've looked up to see a rabbit fly past followed by two incredibly excited dogs.
As in the cartoons, the rabbit always wins!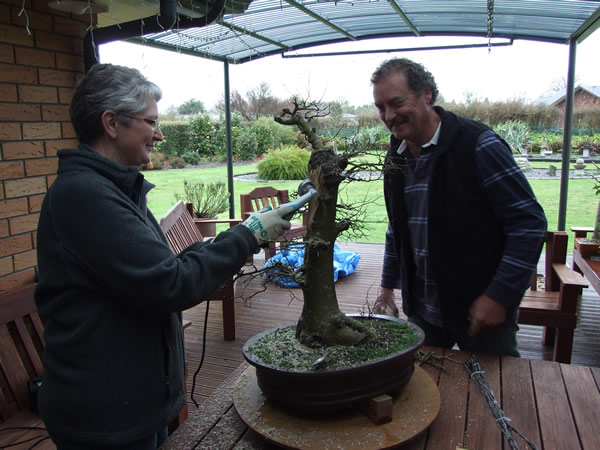 As well as our usual bonsai meeting we had a big bonsai weekend this month. Tony Bebb was visiting from Australia so Peter took two days off work and Tony stayed with us whilst working on our trees. One of the things we need practice on is carving so with Tony's expert help we both played with the power tools.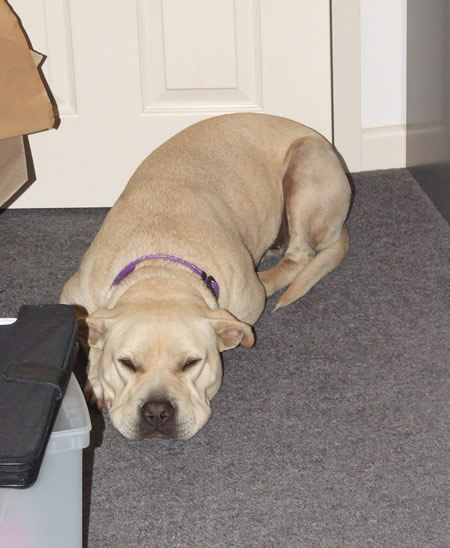 With all the noise Honey went into hiding in the study, as usual.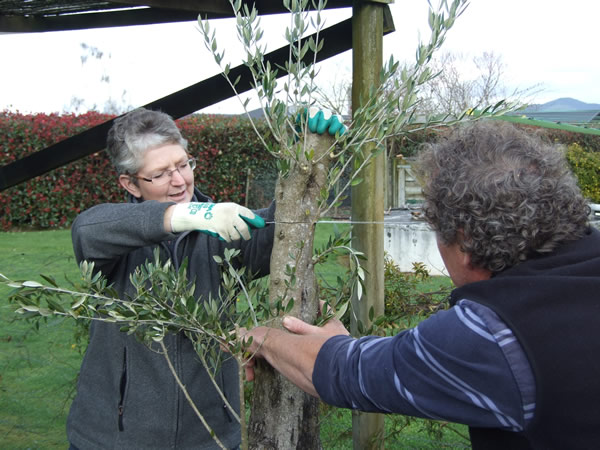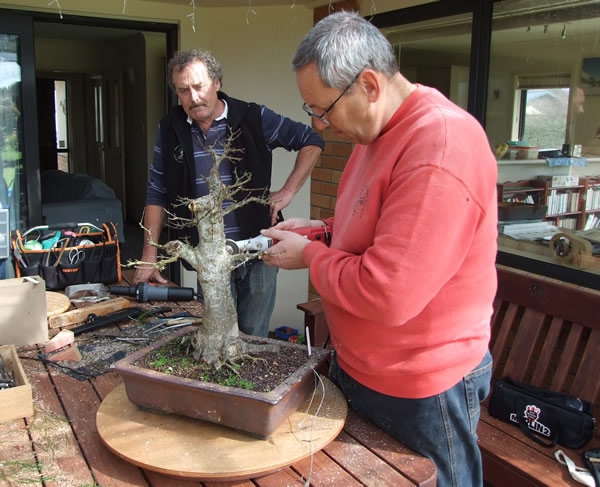 Over the two days we worked on around 30 of our trees. The following weekend was spent repotting trees at new angles identified by Tony.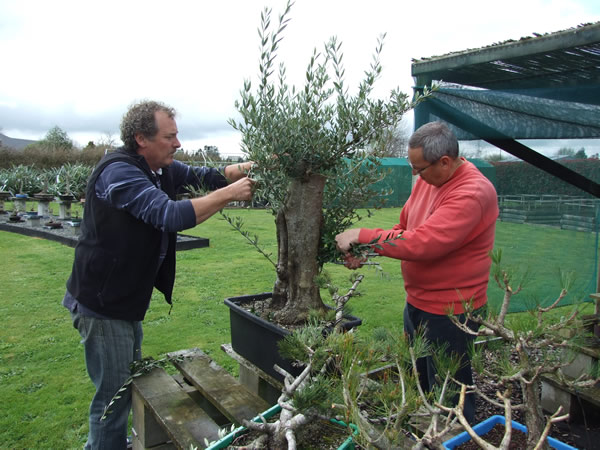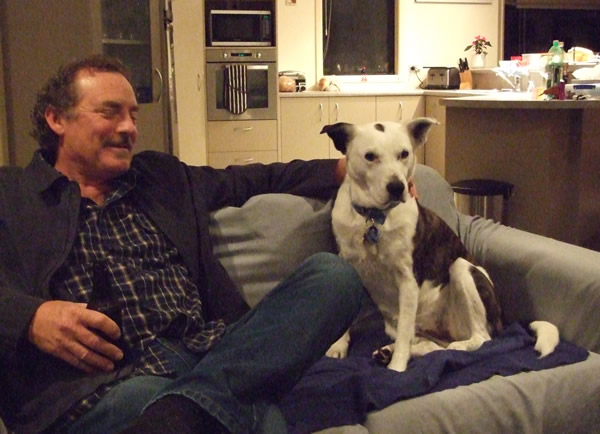 Maxie made fast friends with Tony.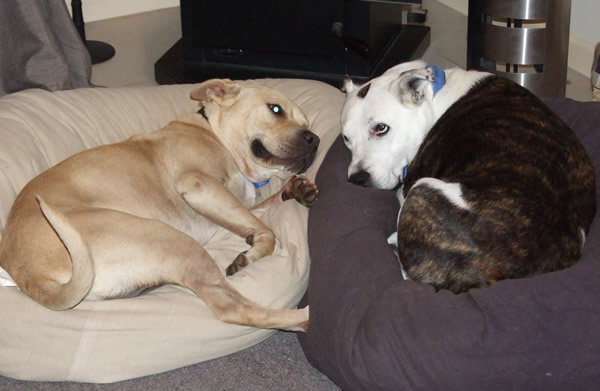 When we weren't working in the garden the girls spent their time curled up on their bean bags, snoozing (perhaps dreaming of bunnies)!
The last 10 days of the month can be summed up in one word – wet. Fortunately it didn't prevent us too often from our normal daily walks but we did get a tad soggy on a few occasions. Even the Annual Pirongia Craft Fair was damp. Ann only managed to buy a couple of bottles of wine whilst Peter treated us both to home made fudge and coconut ice.
News from Home
Mike had a lovely holiday in Anglesea with Shan, David, Carol and friends.

John celebrated his 90th birthday with a visit from great great grandchildren Aiofe and Alfie.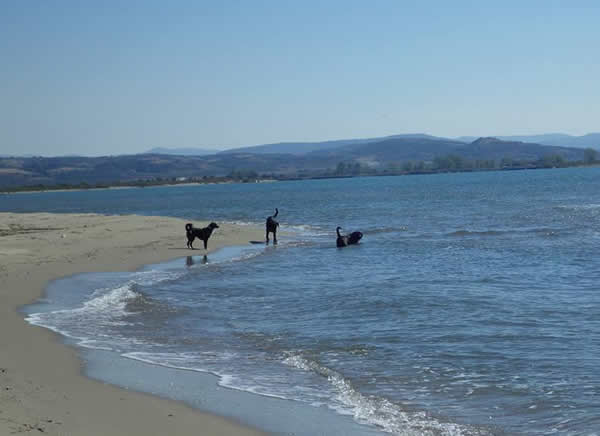 Ann and Dave spent part of the month driving from Turkey through Greece, Italy and France to the UK with their three dogs.


Enjoying the odd stopover here and there.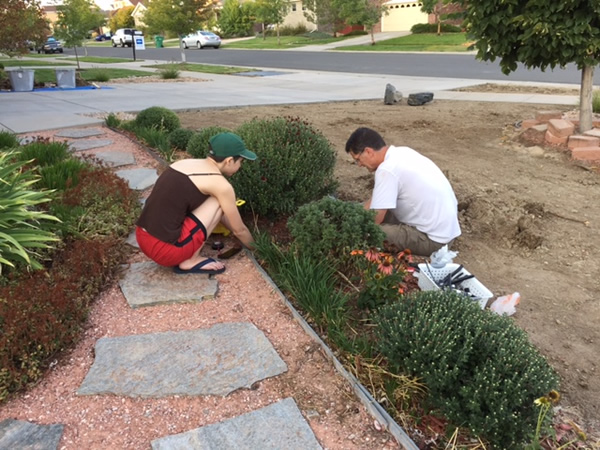 John and Allison have almost finished redesigning their front garden.