Kia ora,
We skipped the Annual Craft Fair in the village this year as it was raining all day. Instead we went shopping for a new food processor and some food for Honey.
The saga of poorly doggy paws continues. On the day that Honey went in for surgery – to have her damaged claw removed, Maxie started limping badly when out walking with Ann. Fortunately they managed to get a lift home on the back of a truck from a friendly local. Then Ann took Maxie to the vets too. Looks as if she suffered a bite or sting. A day of pampering and painkillers and she was back to her old self. Honey, bless her, has been back to have her bandages reapplied 4 times.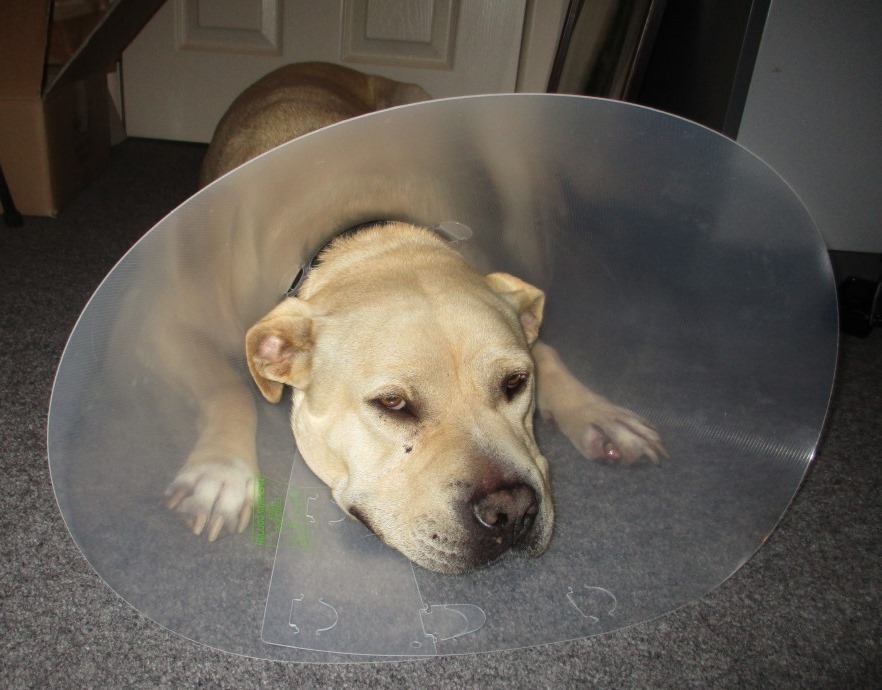 The rain continued to pour – way too much at times! At one point it looked like it might come over the door step.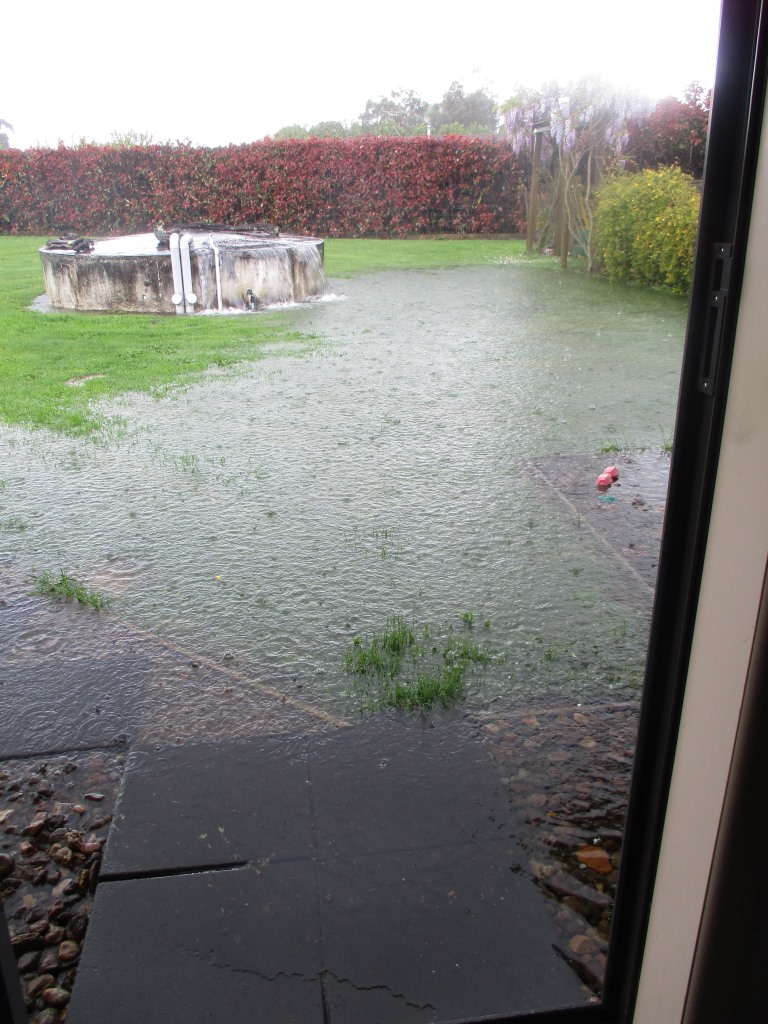 Peter went to the bonsai convention in Dunedin as he was the President of the NZBA. A very good weekend with Bjorn Bjorholm as the main demonstrator.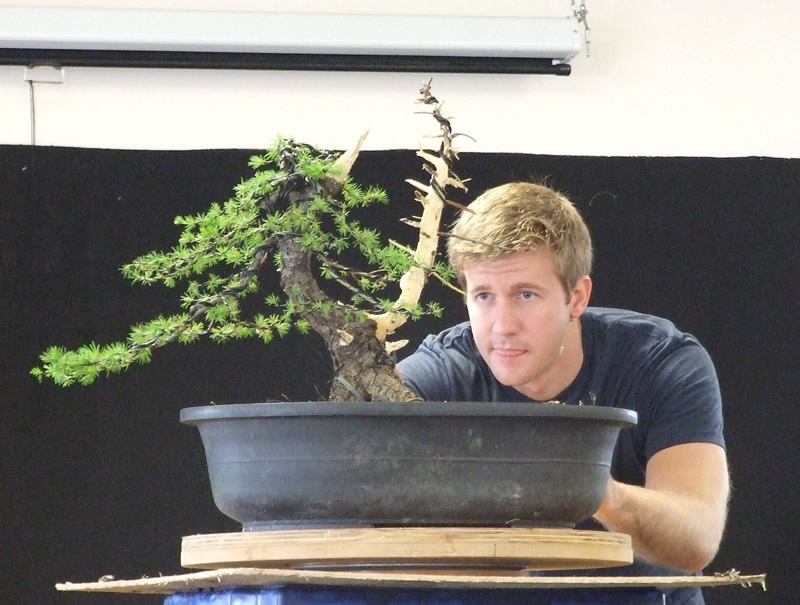 He managed to bring back a few pots from Fionna Burgess, a local potter, and a couple of Satsuki Azaleas for Ann. At the NZBA AGM he stepped down as President and was given an Honorary Life Membership of the NZBA for his work on the committee and the website.
On the Friday morning Peter had a couple of hours to spare before going to the convention so he managed a quick look around the Chinese gardens in Dunedin.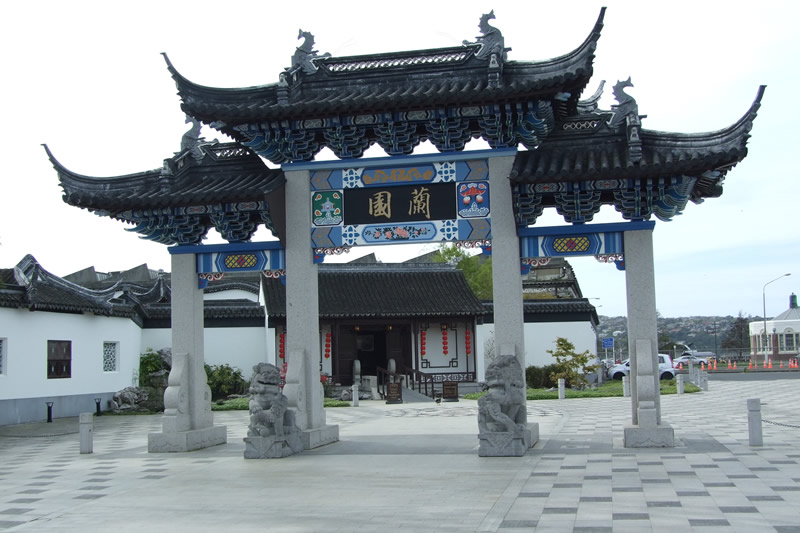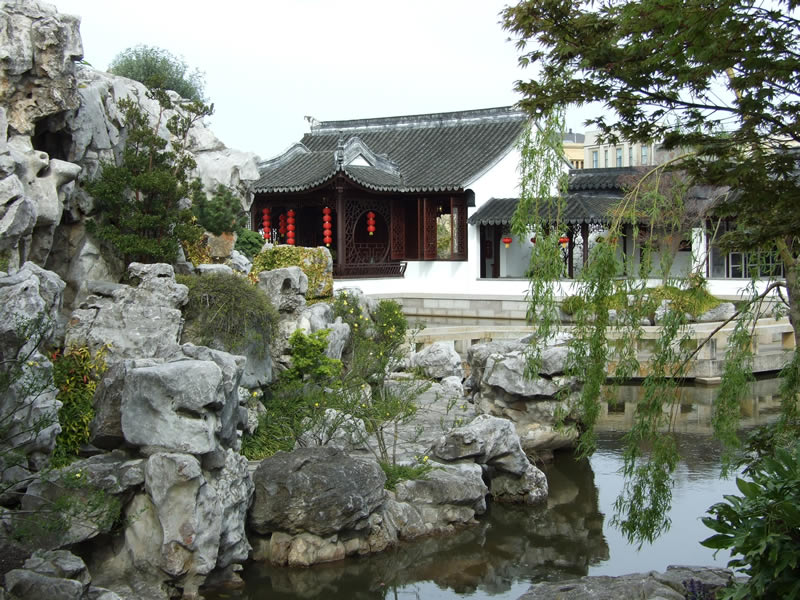 Before flying back to Hamilton on Monday he also managed a quick tour of Dunedin, including the steepest street in the world.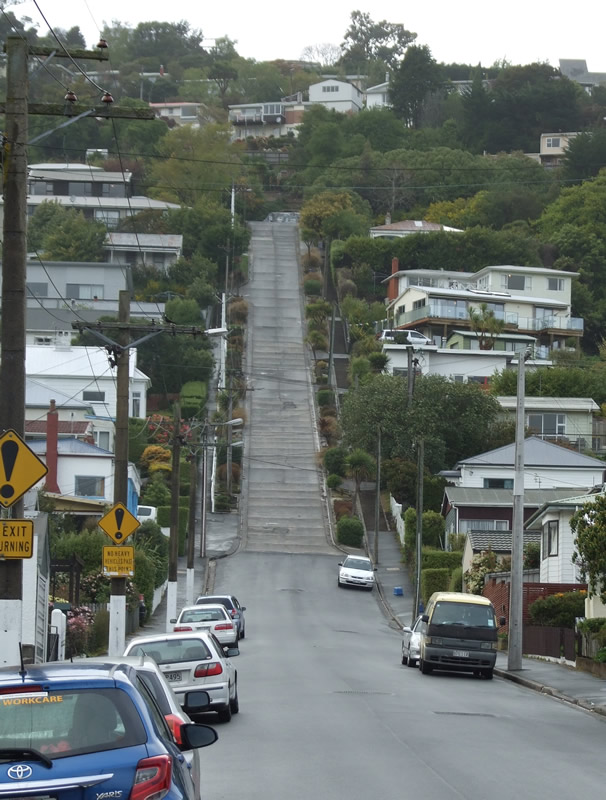 As usual Maxie missed Peter whilst he was away in Dunedin. She spent time each afternoon sitting watching for him to come home.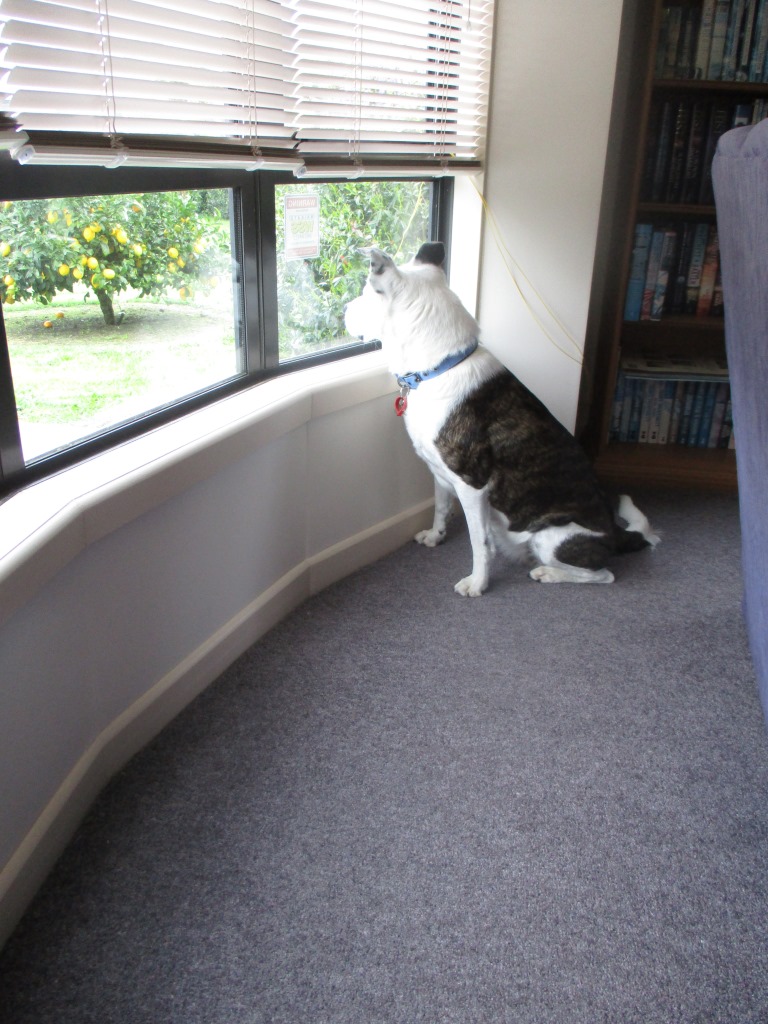 Ann enjoyed her school break – even if it did rain for most of the time, and she had to babysit/nurse one or two poorly dogs for much of the time, and she had to catch up on her paperwork for some of the time – but she did enjoy her break!
Our annual bonsai club show went very well. We had a house full of guests (all involved with the show). Dianne and Noel came down from Kerikeri with Sam (their dog) who proceeded to try and assert his dominance over the girls by peeing all over the house! Gordon also came over from Thames. It was a busy, full on weekend. We came away with 1st prize (Peter's pine), Best NZ Native (Ann's Coprosma) and a Merit for one of Peter's Junipers.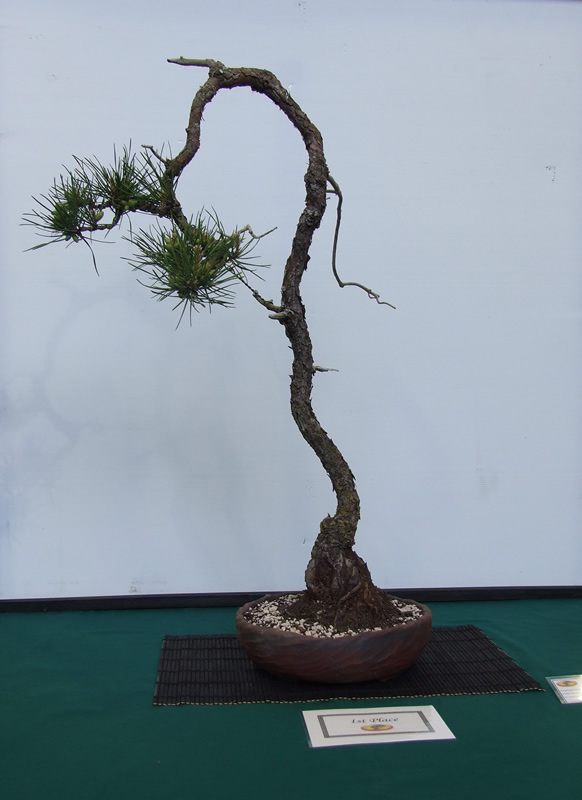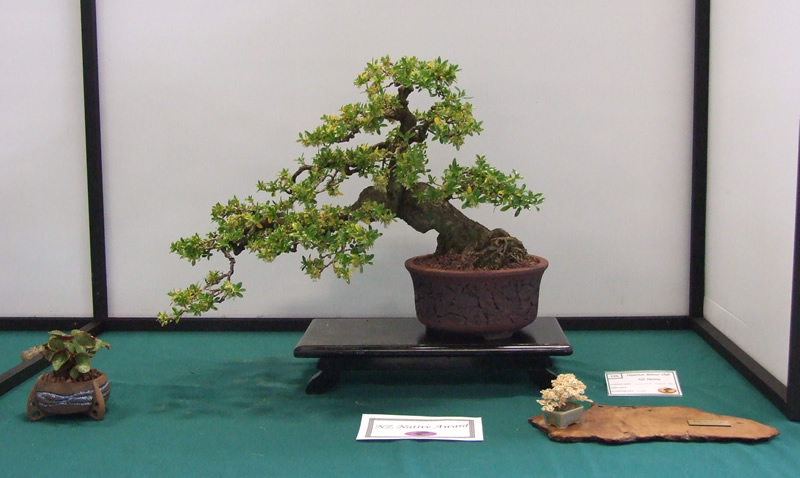 Gardening still takes up a lot of our spare time. Peter has fenced in the pittosporum hedge with 'deer' fencing. The hedge will grow through it and it can still be trimmed but the girls can't get right under the hedge and chase next doors' dog up and down the fence line – which is how they repeatedly ended up with cuts and grazes on their faces and how Honey split her claw in the first place.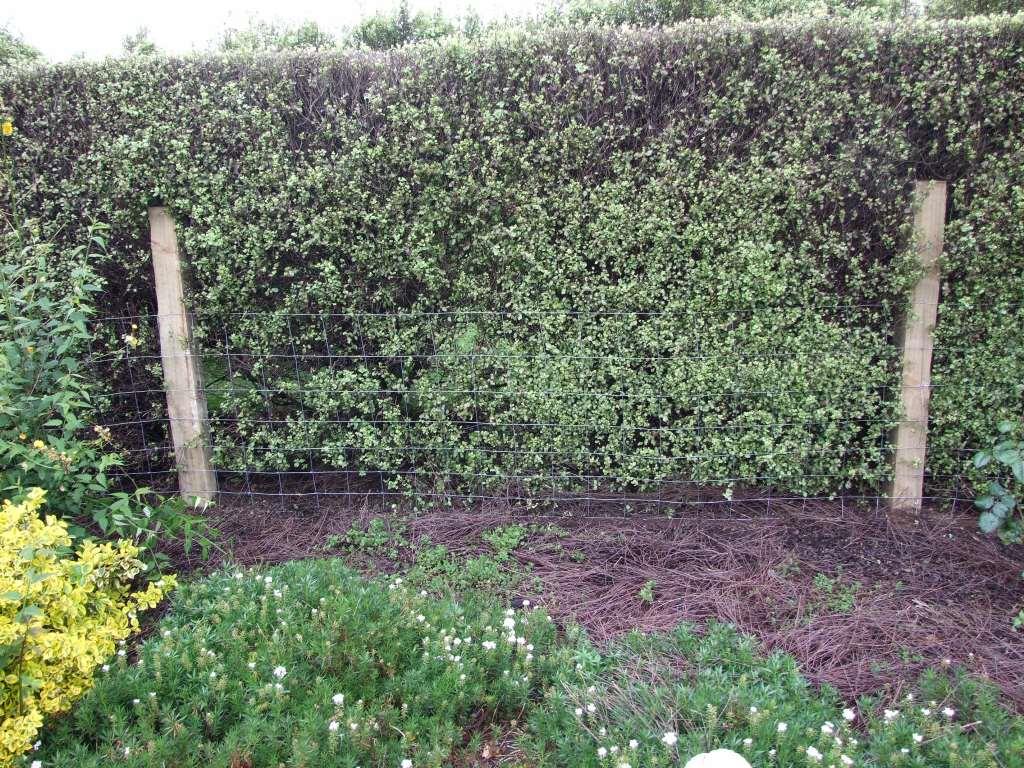 Honey ended up back at the vets eight times in all this month. The latest is today 31st October when she had to have her toe amputated.  It wasn't healing properly – despite all the care we'd taken – dressings, antibiotics, pain relief, no walks, lots of pampering.  Hopefully she'll be back to her usual, bouncy self soon. Maxie certainly hopes so – she's fed up with being 'coned' all the time.