We've celebrated two years in Kiwi land this month – doesn't seem like two minutes since we first arrived!
Peter spent another week in Wellington on another computer course, which in turn means he has another exam to sit soon.
The garden is taking shape s-l-o-w-l-y. We dug up an unwanted flax from a friends' house and managed to split it into 28 – all of which are now planted around the front gate and fence. Hopefully within the next two years they'll have filled out somewhat. Whilst having coffee at Jeff and Jenni's place their cute dog, Rose, managed to lock us all in the conservatory. Jenni had to 'break out' through a window in order to get back in the front door and release us all!
The top part of the drive has been finished and the rest will be done in the first week of February– no more trailing sand through the house – yippee!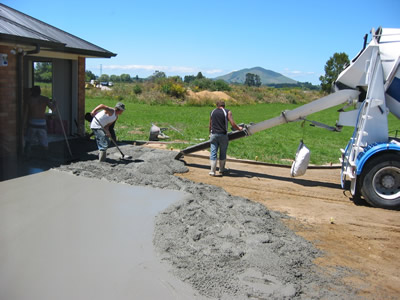 We appear to have some night time visitors – rabbits. The trouble is they sneak in, dig up the garden around the deck then dash off again! We've had to start graveling the areas to try and prevent any more excavations. It's become a battle between us and them – who will win??
The dogs have settled in so well they seem to have been here forever. Maxie has discovered the horse next door, Ice-cream, and is in love!
We've also had to erect more dog proof fencing as Maxie had found another way to escape! On the bright side though she only went into the paddock and didn't leave the section so we think she knows that this is home now.
Jaz, of course, is a perfectly behaved young lady!
Maxie has finally met her match! She takes an instant dislike to some men and when she began barking at Magdel's son Armand she found herself in deep trouble. One word from Magdel and Maxie was quiet and well behaved for the rest of the afternoon!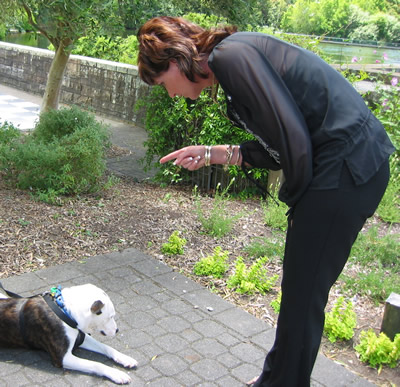 Peter does seem to be taking the dog training we've already begun at home far too seriously. In order to stop Ann doing something he used the same command on her, as he uses on the dogs when they're naughty!! Perhaps he feels outnumbered with three females around him now. Proper dog training started at the end of Jan – soon both Ann & Peter will be perfectly behaved when Jaz and Maxie take them out!
Our bonsai are coming on gradually, and we had our one and only committee meeting last week to set up the years programme! This is very different from the South Staffs club where we seemed to have endless meetings every couple of months!
Comet McNaught has been giving us quite a show over the past couple of weeks. It has been very easy to see in the Southwestern sky just after dusk.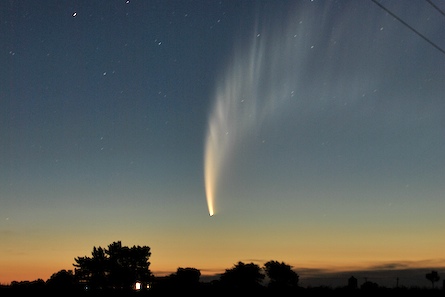 Peter went to Auckland for the Roger Waters concert. He had a few problems with traffic and Ann's car overheating on the way up but he thoroughly enjoyed sitting with a couple of friends from work for the 3 hour concert, arriving back home at 2am – chasing the rabbits down the road.
News from home
Arron and Kyle have been awarded sports ambassadorship for their school. As part of the prize they have been asked to represent their school in South Africa!  They will be travelling to Johannesburg on 16th March for 10 days, all expenses paid. They are going out to help the teachers teach PE. They can't wait.
Kieran won sports personality for the year at cadets for the 2nd time in a row! He has joined Darren's rugby team, Five Ways, and has already made a name for himself on the wing.
Reece has settled down at senior school he has joined a band as lead singer and also joined the rowing team, he is travelling to Manchester on the 28th to compete in the English indoor rowing competition.
Mel (second from right middle row) is thoroughly enjoying life as a PCSO – woe betide anyone messing with her now!
John and Muriel sent us this picture of Grandad enjoying Christmas.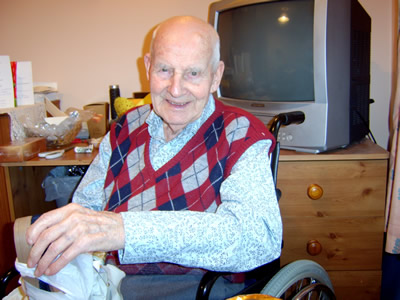 Lisa is doing well and sent us a lovely photo of her, Paige and Matthew.