Kia ora,
We began the month with a visit to the annual Red Cross Book Fair at Te Rapa race course. Peter found three books whilst Ann managed a fabulous 34 books! That should keep her going for a week or ten!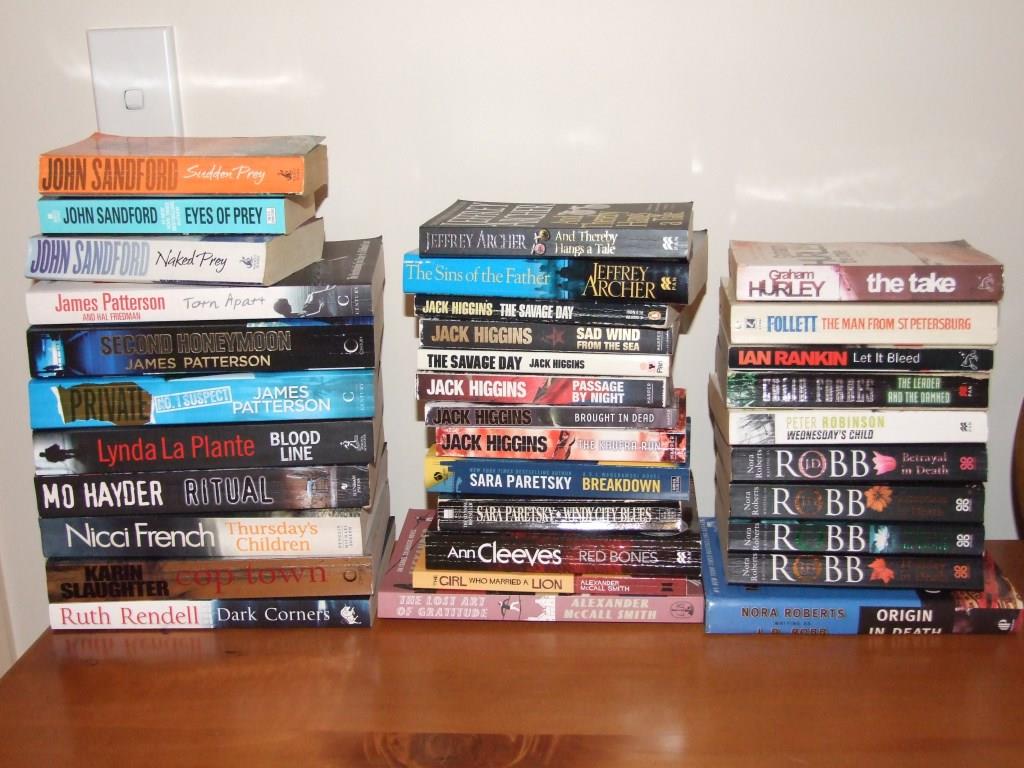 The whole month has been wet, cold and soggy. It rained almost constantly. Getting out each day for a walk with the girls became a real challenge. Sometimes we managed to stay dry for the whole walk, other times we got soaked half way round! The water tank over filled regularly!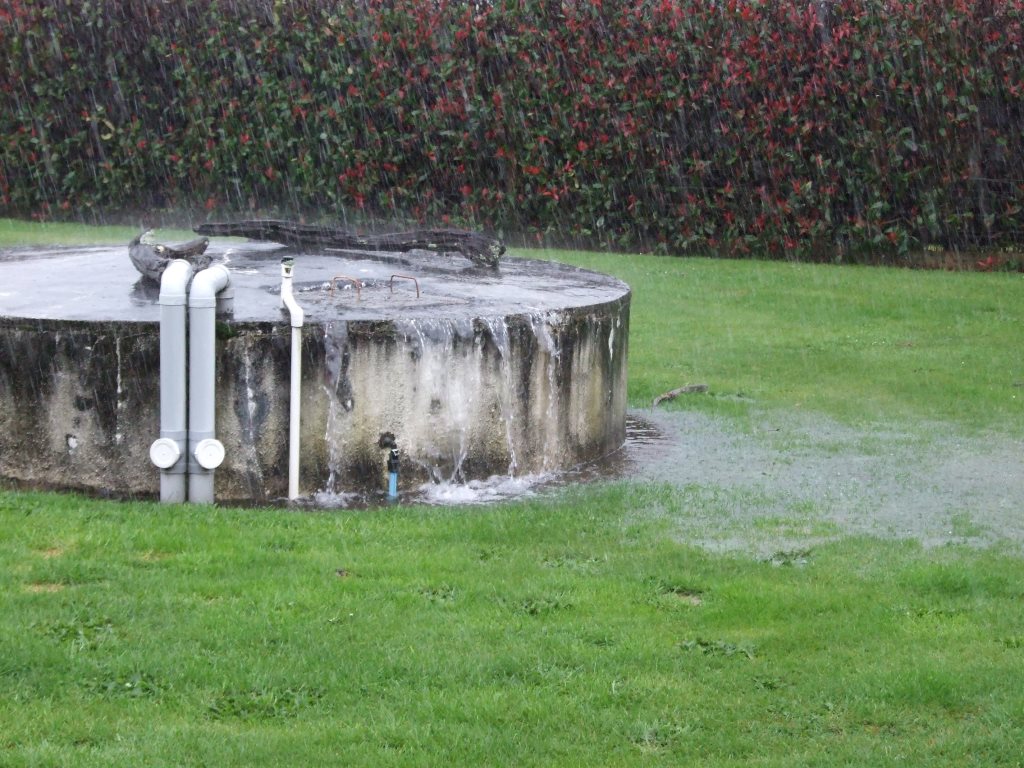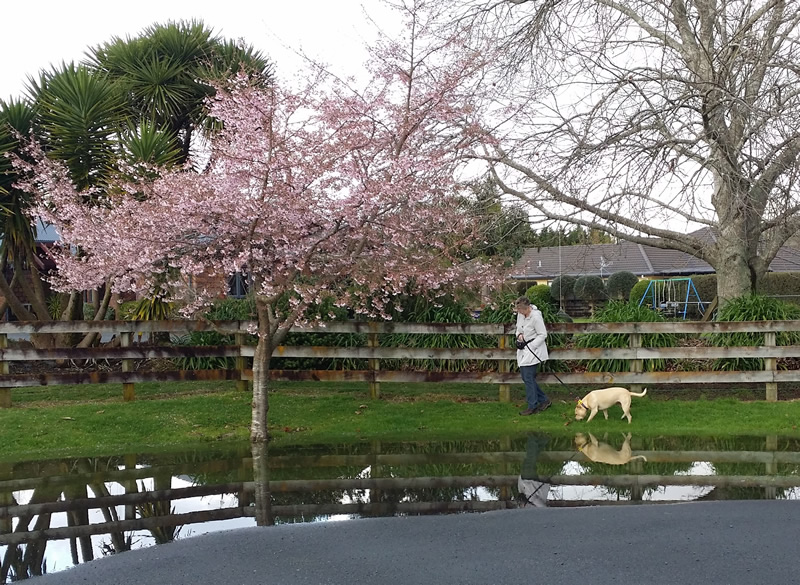 Ann and some of her colleagues spent an evening at the local Ngati-Wairere marae (meeting house) as part of the school learning programme for Maori. The evening began with a powhiri (formal invitation to step onto the marae grounds) then an informal get together followed by a hangi (meal). Some staff even stayed overnight.
Honey provided much of the entertainment this month. We noticed she was limping one morning after breakfast. She had managed to split one of her claws on her left front paw. So off to the vets we went to have it looked at. Anti-inflammatory drugs and antibiotics were prescribed, plus a cone and a bandaged paw along with instructions for no walkies for a few days followed by a return visit to the vets for a checkup. The 'cone of shame' Peter calls it, the 'cone of destruction' is more like it though – every time Honey went near our legs or Maxie we got whacked, and she managed to clear the coffee table completely whenever she got too close.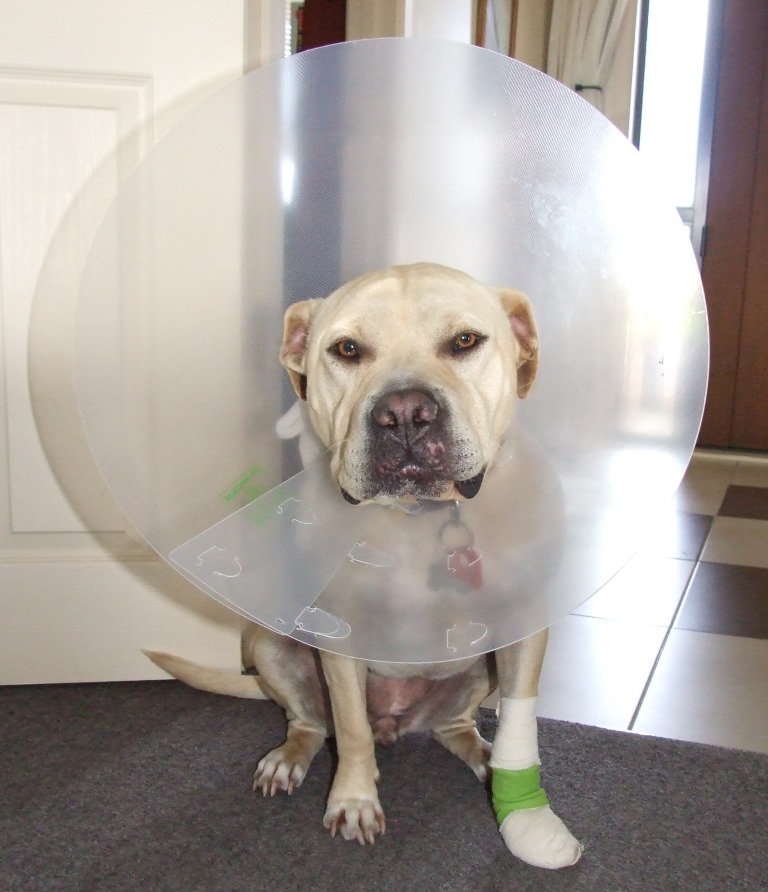 Two days after the checkup she managed to lose the dressing so back we went (visit number 3) and in a few days she has to go back for another checkup and possibly have the claw removed.
Maxie, as always, is fine!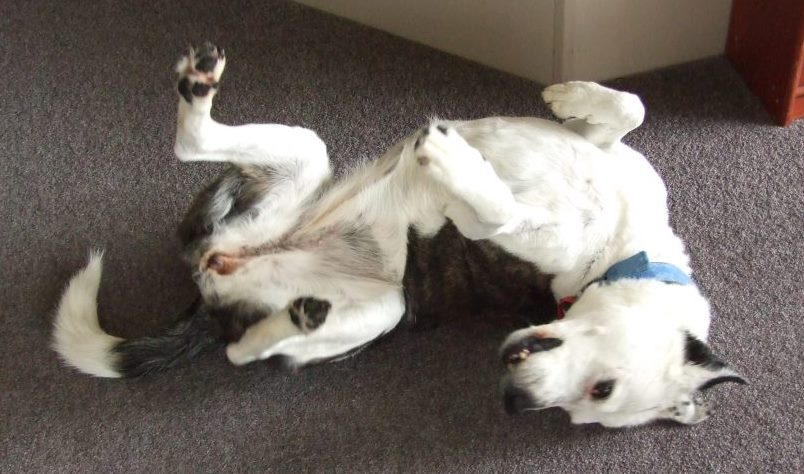 The repaired hedge trimmer didn't last too long before it broke again so we had to buy a new one. Unfortunately it was several weeks before Peter could start using it due to the bad weather at the weekends. The one benefit of so much rain has been lush grass and plenty of flowers – we have very happy bees and birds.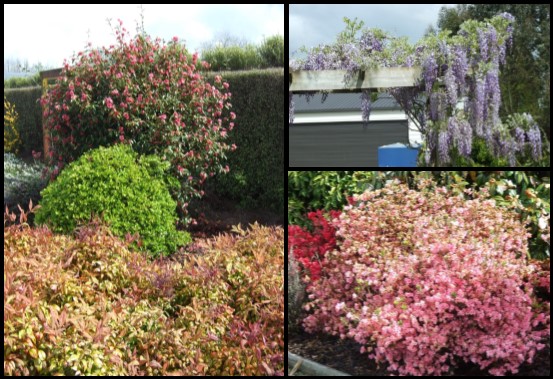 The wet weather did not stop us entirely – we managed to get some repotting of bonsai completed as well as preparing some trees for our show in October. Maxie is hoping for a much drier October.