Kia ora,
We had our water tank cleaned – first time ever (it should be done regularly every few years).  The guy said that it wasn't too bad considering. He pumped out the water into two huge bags, climbed into the tank, water blasted it, picked up some bits of concrete that had fallen in when it was installed, then pumped our water back in, filtering it at the same time. The whole job took over two hours.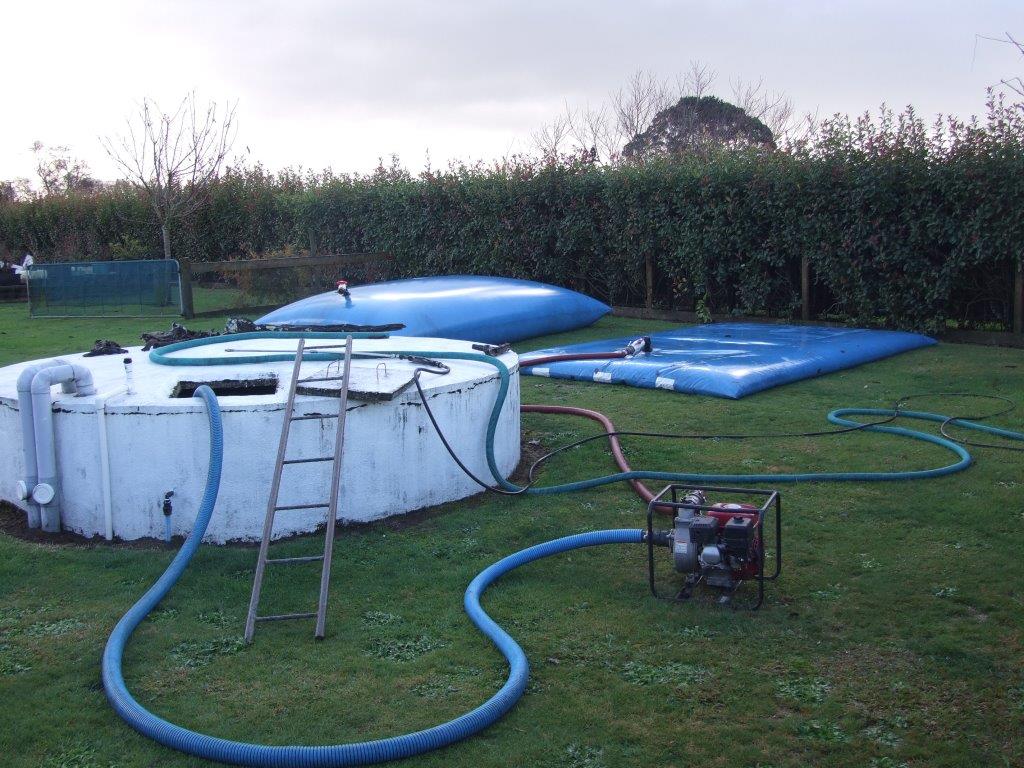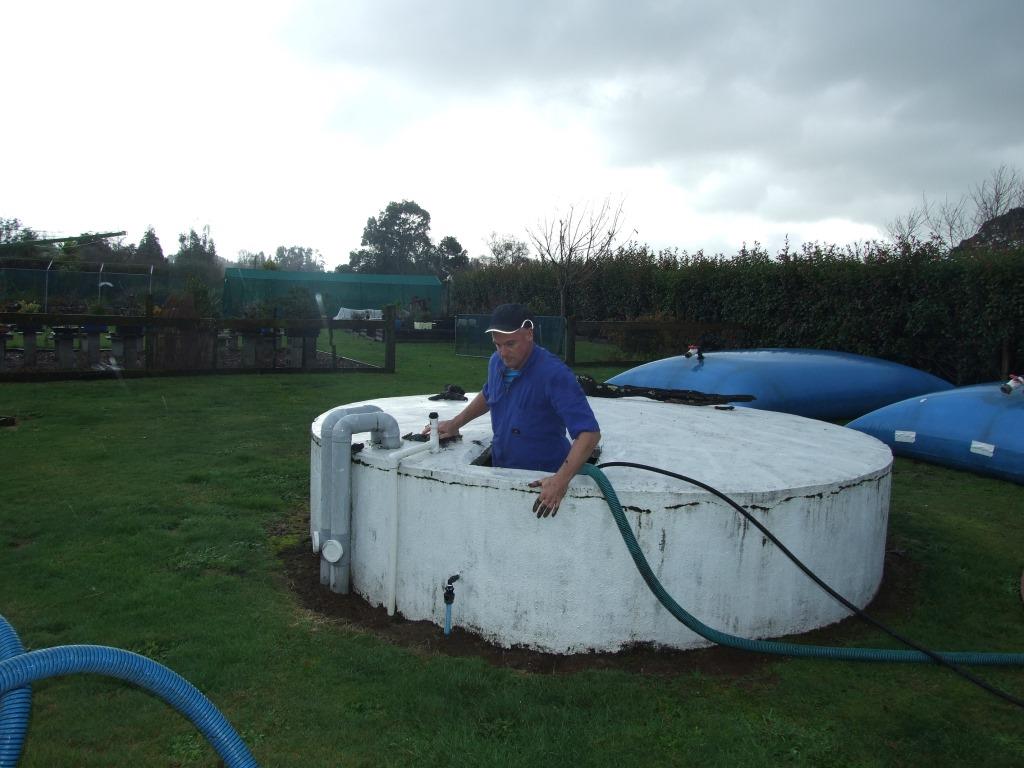 Peter celebrated his 60th birthday quietly. We tried out a new, small bistro called Half and Half in Te Awamutu which served some delicious food.
Peter's been attacking another hedge. After pruning this one right back we can now see down the paddock.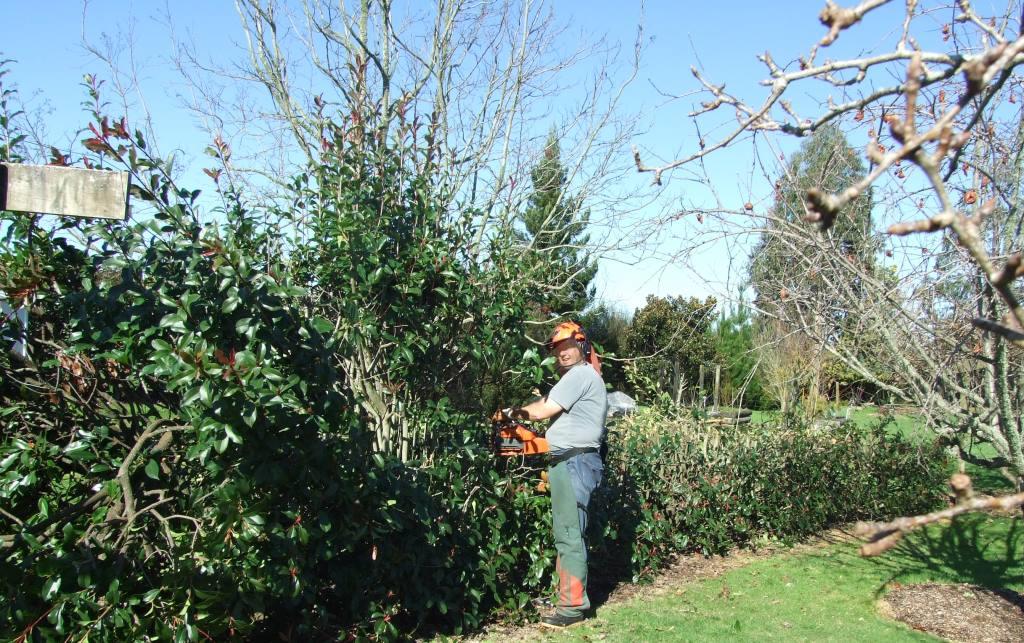 The weather turned a bit colder for a few days – we managed to hit -3.3 degrees one night.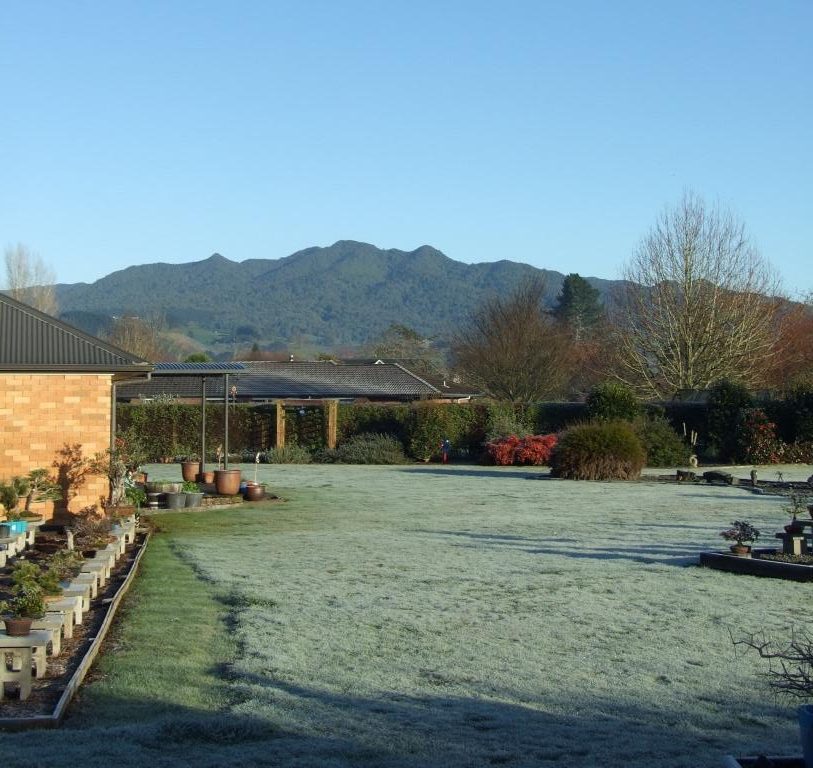 Honey decided it was too cold to go for a walk. She sat by the front door and refused to move. In the end Ann had to put her in the car and drive two roads away (where Peter and Sox were waiting). Then she happily got out so we could go for a walk!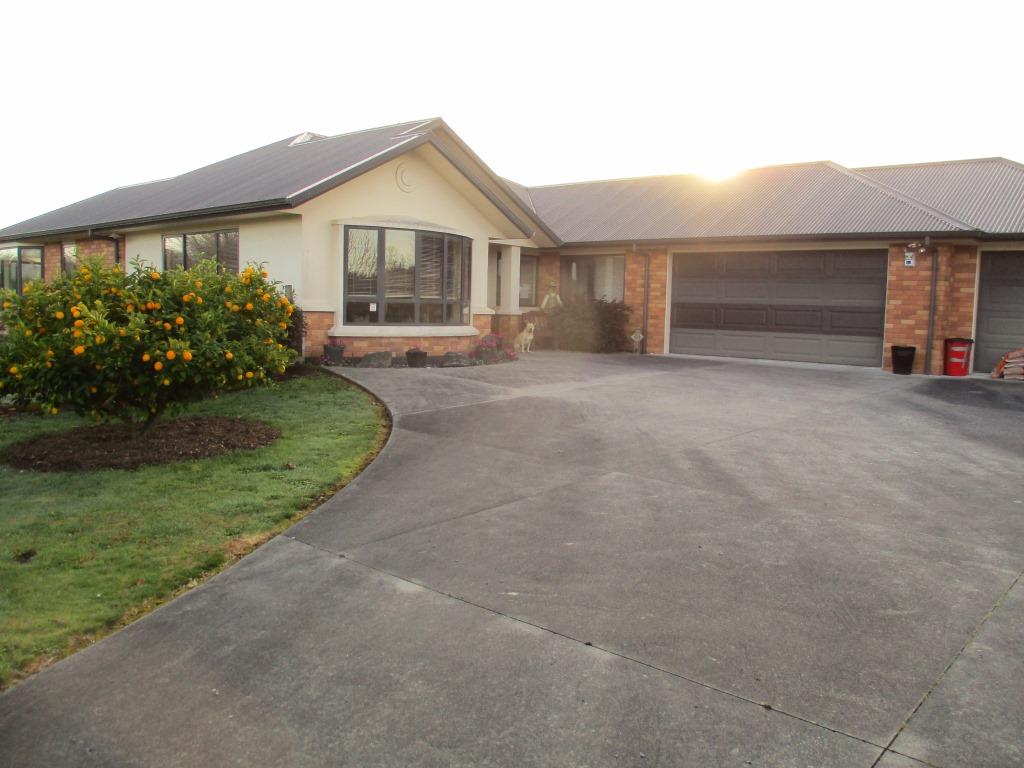 Two of Ann's former students, Azaria and Maanas, came for morning tea. Azaria was very keen to have her usual chocolate brownies!
Ann also had a morning tea catch up with Cambridge staff in Te Awamutu.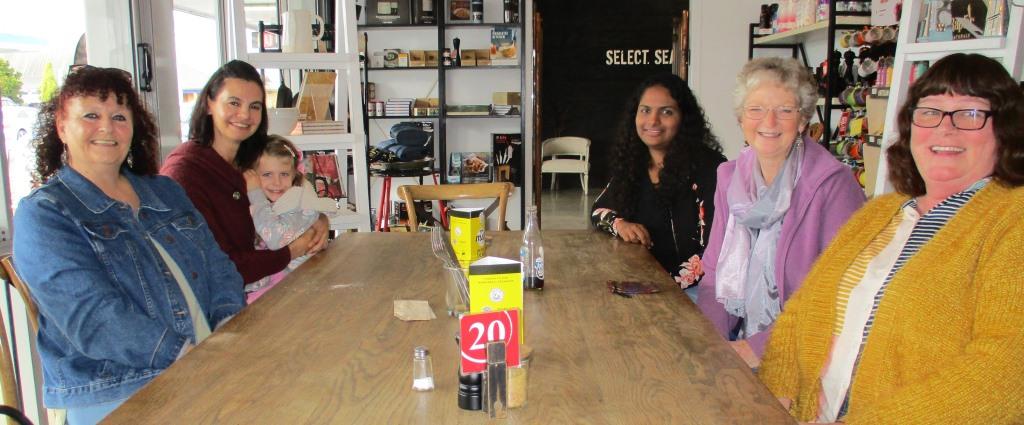 The bonsai club meetings have finally started up again. We had a bring and buy sale and managed to sell a number of our spare trees.
It's winter and that means repotting season. We got behind last year because of the bonsai convention – so there are lots of trees to repot this year.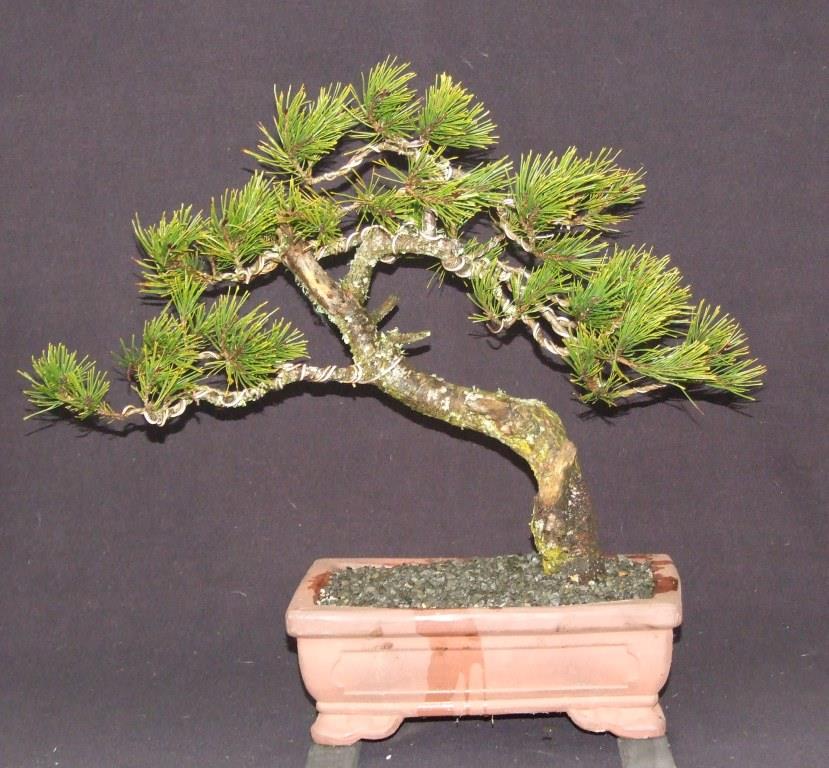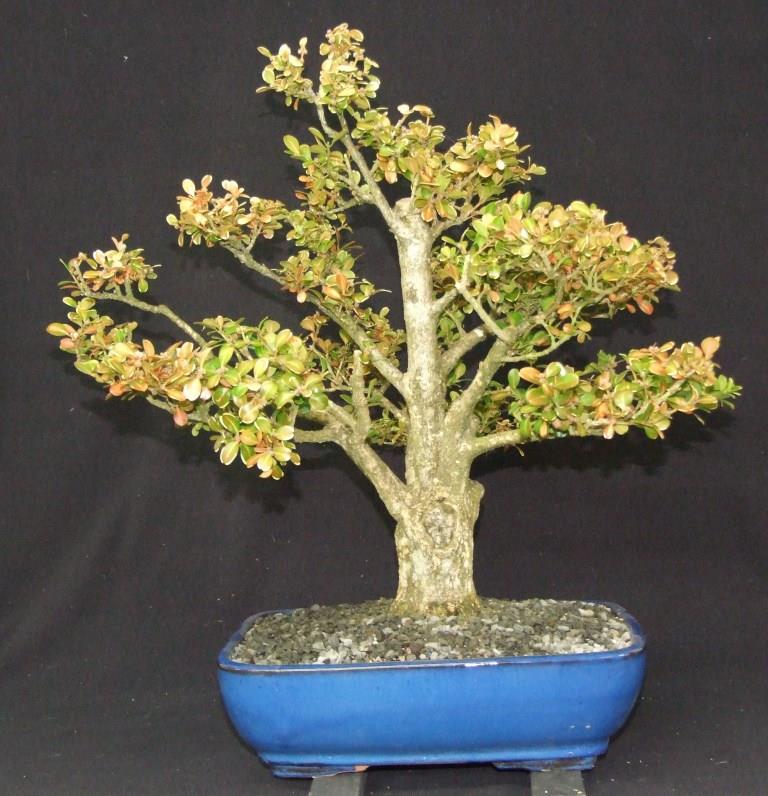 Half way through the month Ann managed to injure her right foot this time. She's back in a moonboot and waiting for a MRI scan (there's a 6 week waiting list). At least the moonboot means she can still walk with Peter and the dogs, although the walks around the village are shorter (only 4 kms).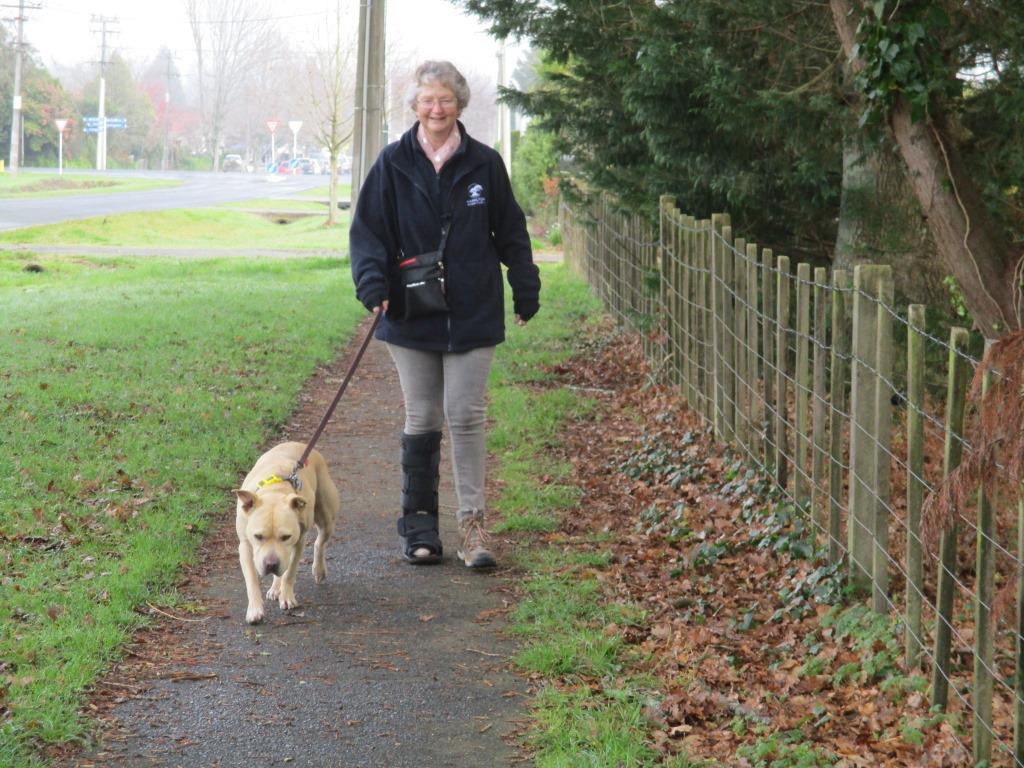 This hasn't stopped us enjoying some lovely lunch dates with neighbours and bonsai friends.
Peter has had to share his sofa a lot lately.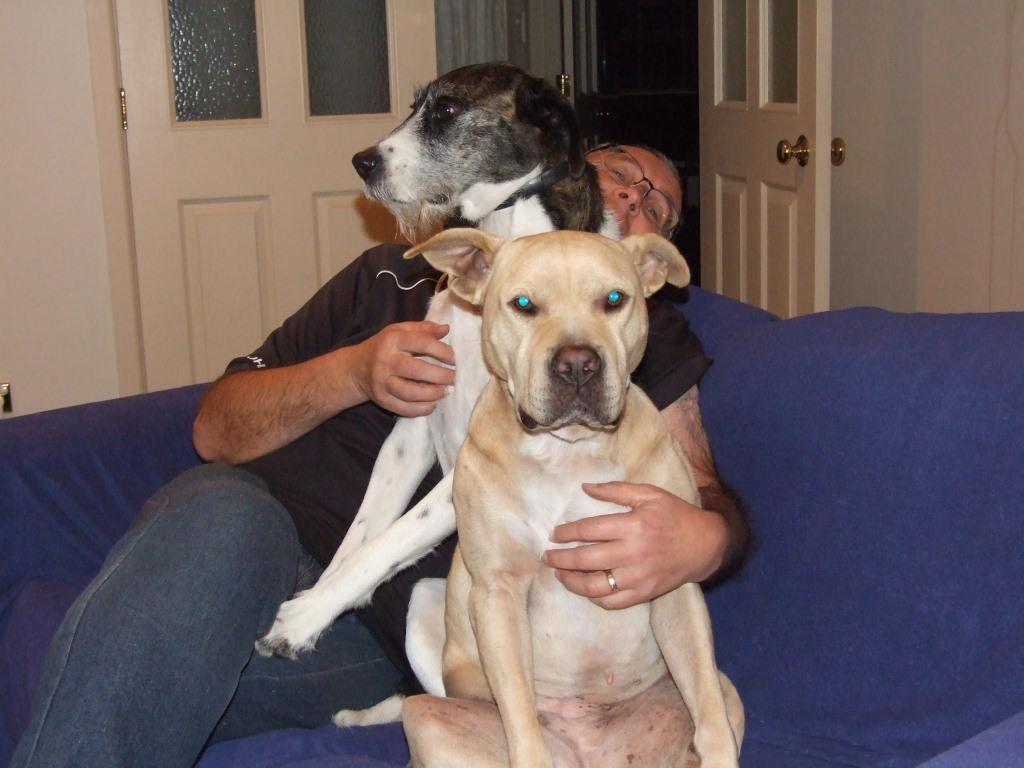 Although Sox is still hyperactive when we go out for walks as you can see she's much more relaxed at home. Happily, last Monday Sox had a relatively good 'report' from day care – some good listening and following instructions – phew!