Kia ora,
The month began with Peter travelling up north for an overnight stay in Whangarei for work. They were installing a new phone system at a garden centre. Ann and the girls were not overjoyed at having to fend for themselves. Ann didn't get home from school until 6pm and was too tired to take the girls for separate walks (she can't manage both together – Honey is too strong and unpredictable).  Then Ann had to feed herself (no chef on site).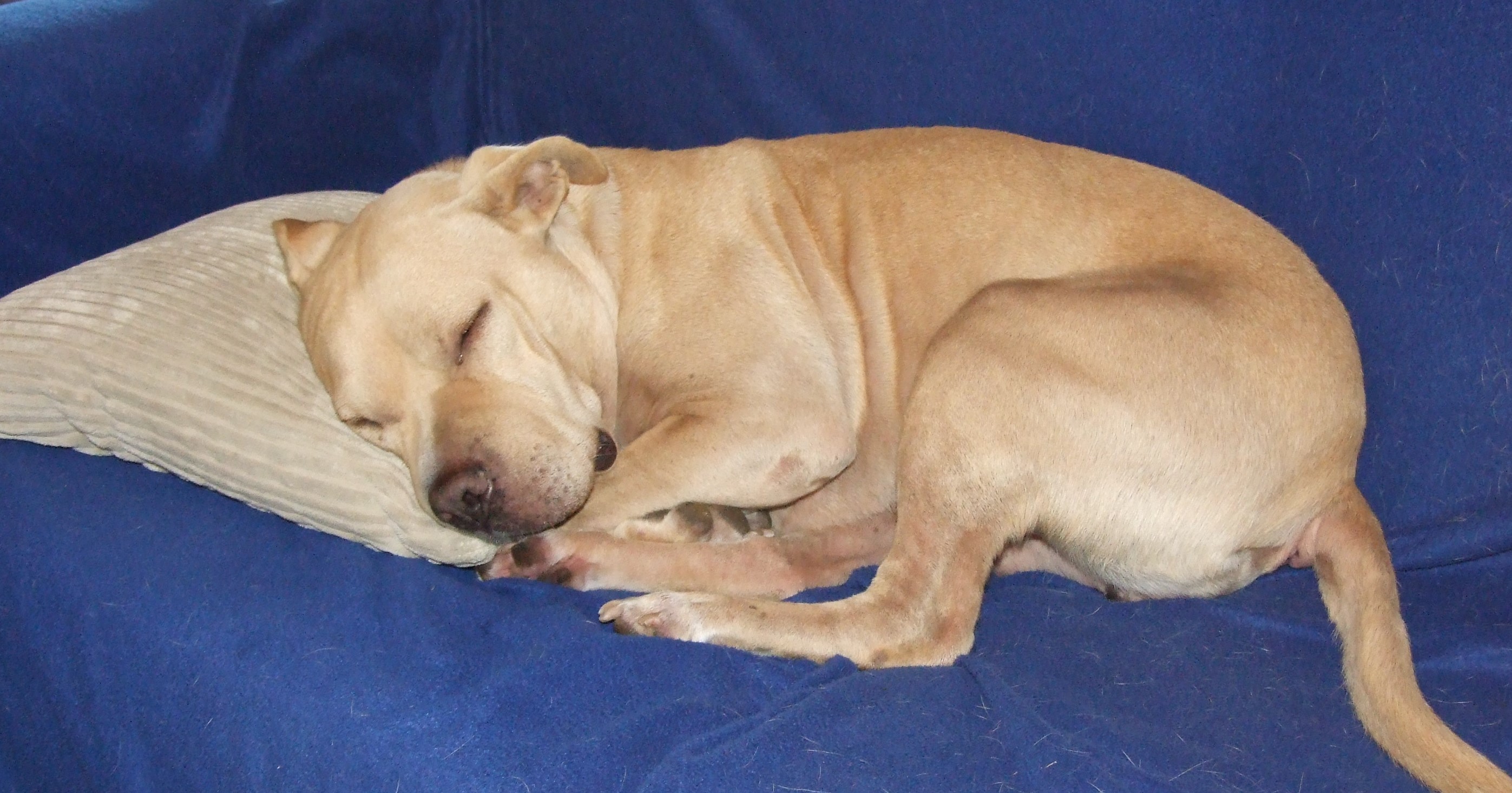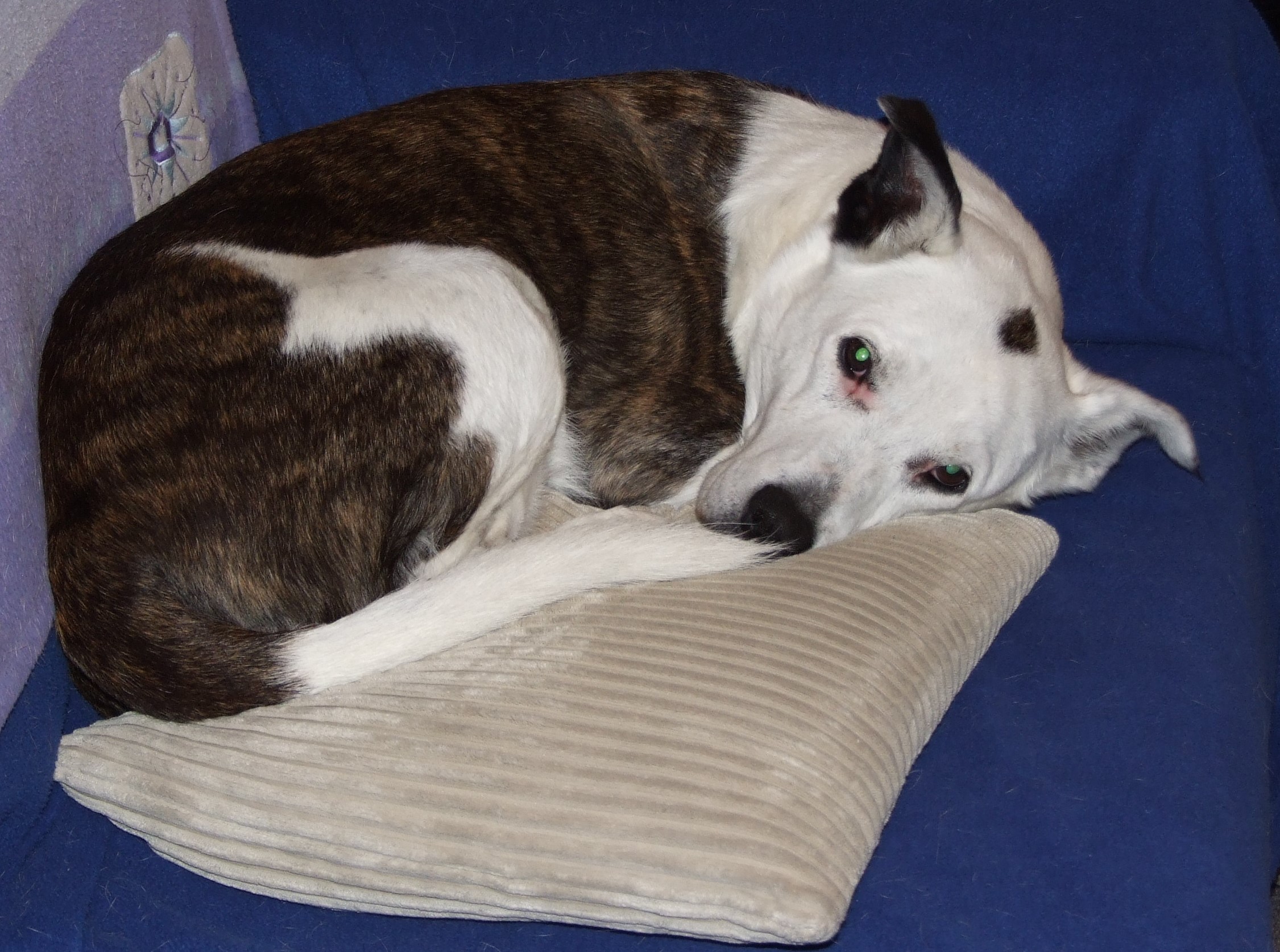 Our Feijoa tree is recovering from the severe prune the wind (and then us) gave it two years ago and has begun to produce fruit again – just two this year, one large and one small. Funny how the birds never attack this fruit (which we find disgusting – tastes like TCP).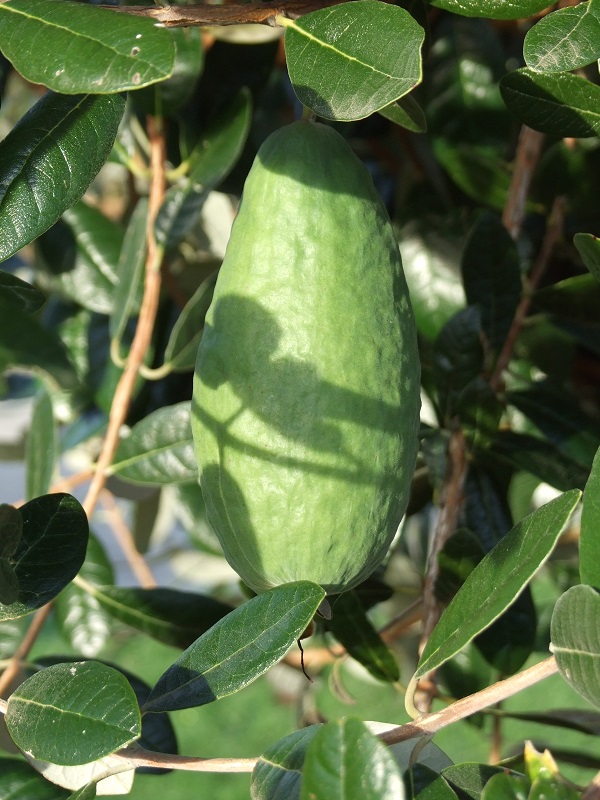 We went out one Saturday for a meal at the Persimmon Tree Cafe in the village – 3 course meal for a fixed price. A nice meal but we were the youngest people there! Ann also enjoyed an evening with the staff from Cambridge Unit.  (Note – not a single cell phone in sight at either meal).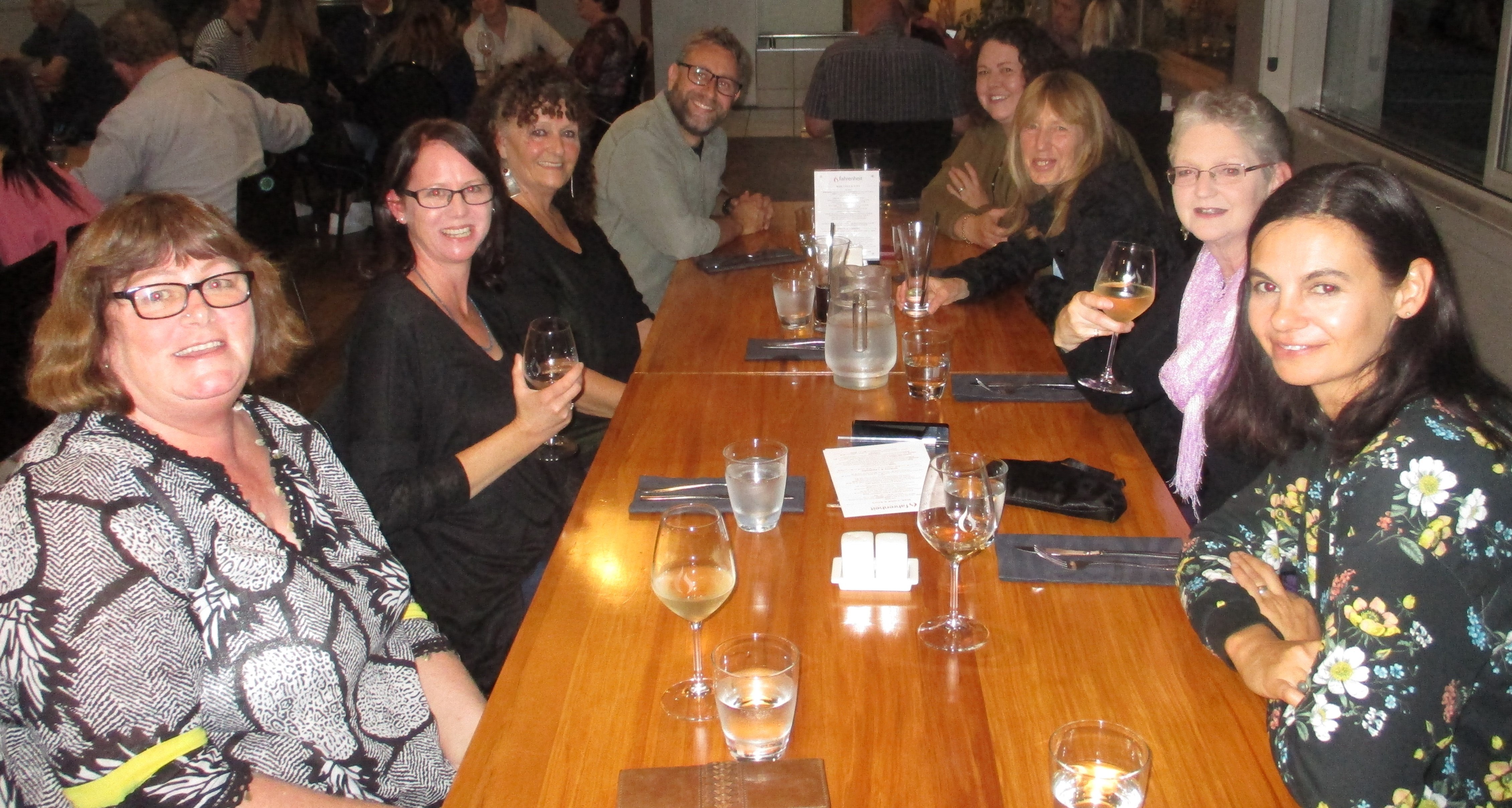 A trip to the Rotary book fair this month only produced a small haul. Two books for Peter, fourteen for Ann plus three books on bonsai. However it was the smallest of the three book fairs we go to each year.

Our printer at home sadly decommissioned itself. A small cog wheel broke on the paper pickup but it's not repairable (or even reachable). It has lasted 7 years so it's not too bad even though we had just bought replacement ink cartridges for it.
Our bonsai are mostly beginning to go dormant for the winter. Mostly – because with the excessively warm autumn weather we've had a few bonsai have started to bud already. They're in for a shock once winter and the cold temperatures arrive!
Peter managed to jet washed the shade house. We've had it since moving to the section (12 years) and it'd collected a lot of lichen and moss. Now it looks brand new!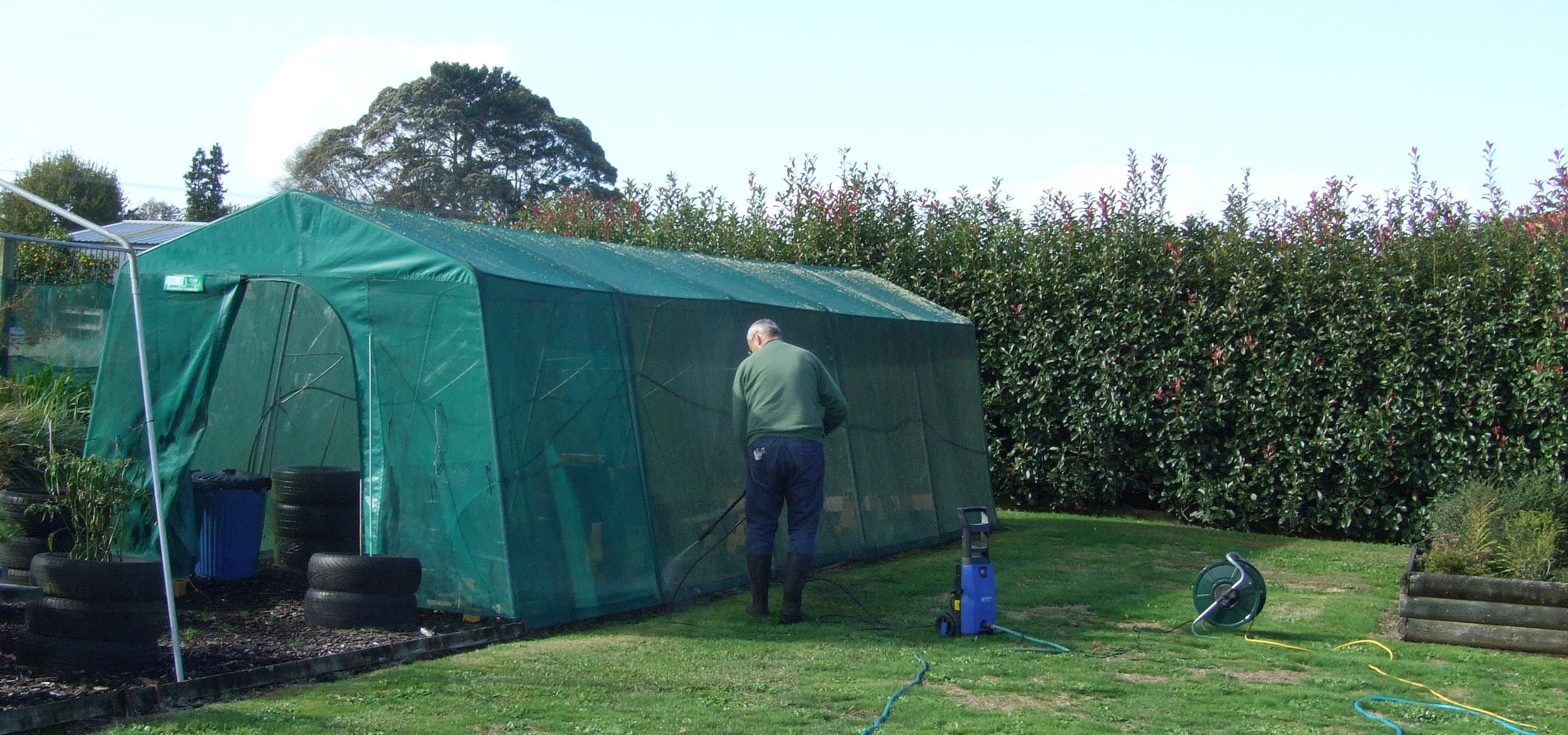 Two wet girls after their bath. Maxie only gets bathed once every couple of months but Honey has to have one every week or two because of her itchy skin. This time when she heard Peter getting the shower ready she stood up, stretched and wandered straight into the bathroom without being called!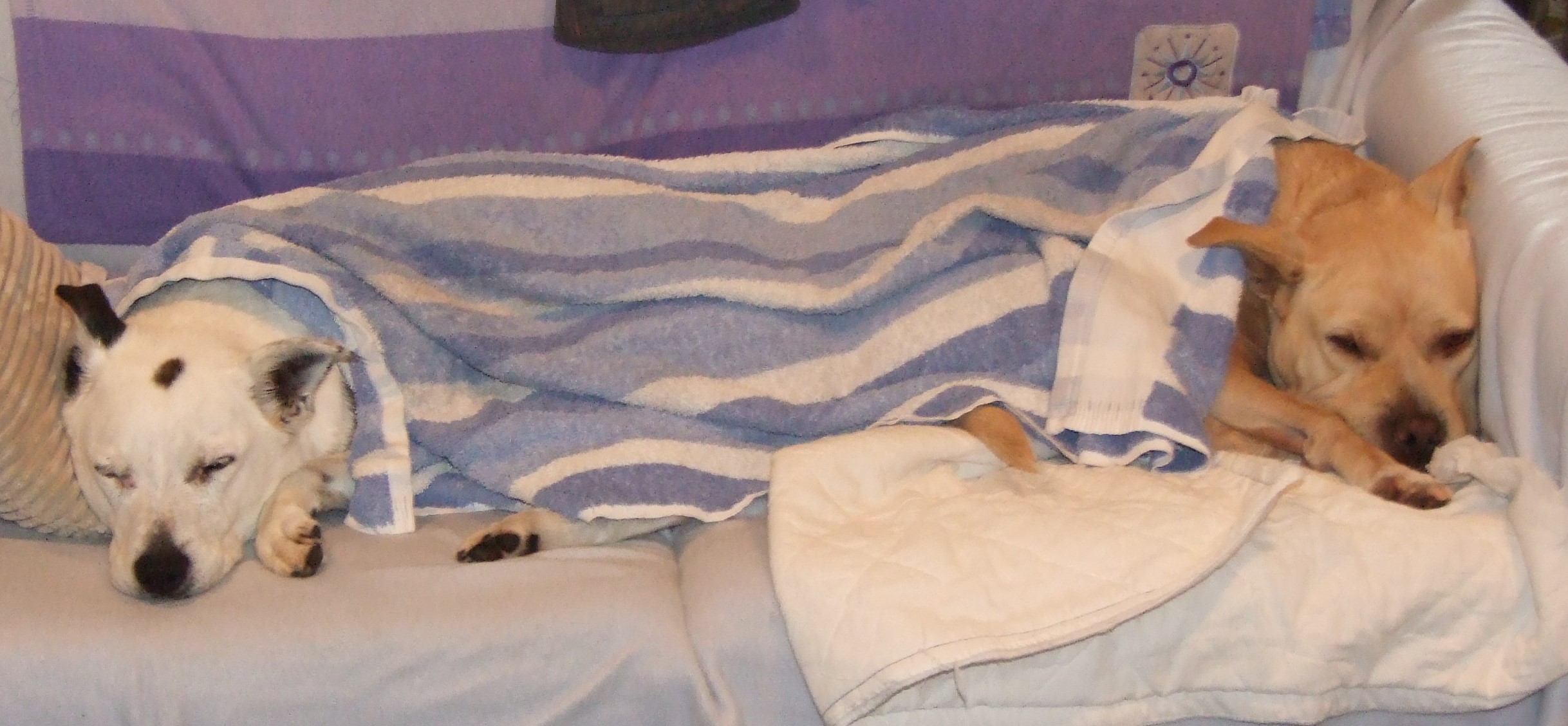 Peter picked the last of the apples for the girls' supper. Next week we'll have to start buying them again.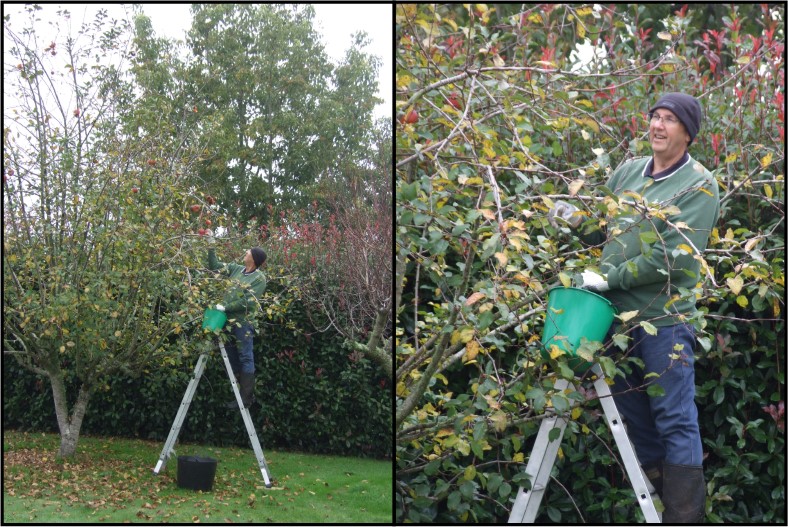 Peter had another trip to the vets with Maxie this month. We thought it might be her kidneys going into complete failure but turns out it was almost certainly a recurrence of her pancreatitis. A couple of days rest and medication and she's back to her happy self
And to end the month (drum roll) ………… Ann is back in her moon boot with another stress fracture. She started having pain in her left foot again. The last time she was at the fracture clinic (in January) the doctor said she would almost certainly have more fractures. Hey ho – it could be much worse! At least it's the same foot so she can still drive and she's pretty nippy on her feet now so is still walking with Peter and the dogs each day – slowly!
The end of May signals the end of Autumn here in NZ – Winter and the cold weather will be here soon! Ann already has her hot water bottle, bed socks and blankets out.  We've had the wood burner going once this month – not that the evening was that cold but it was a good test run – make sure the flue was clear and everything worked properly.