Kia ora,
Spring has arrived! The garden is beginning to wake up, cherry trees are flowering around the village with the native Tui birds having a great time collecting nectar from each cherry blossom and all our bonsai are starting to bud. It's a lovely time of the year.
We finally finished all the bonsai repotting (around 200 trees). Next year should be much easier as many of the trees don't need annual root work.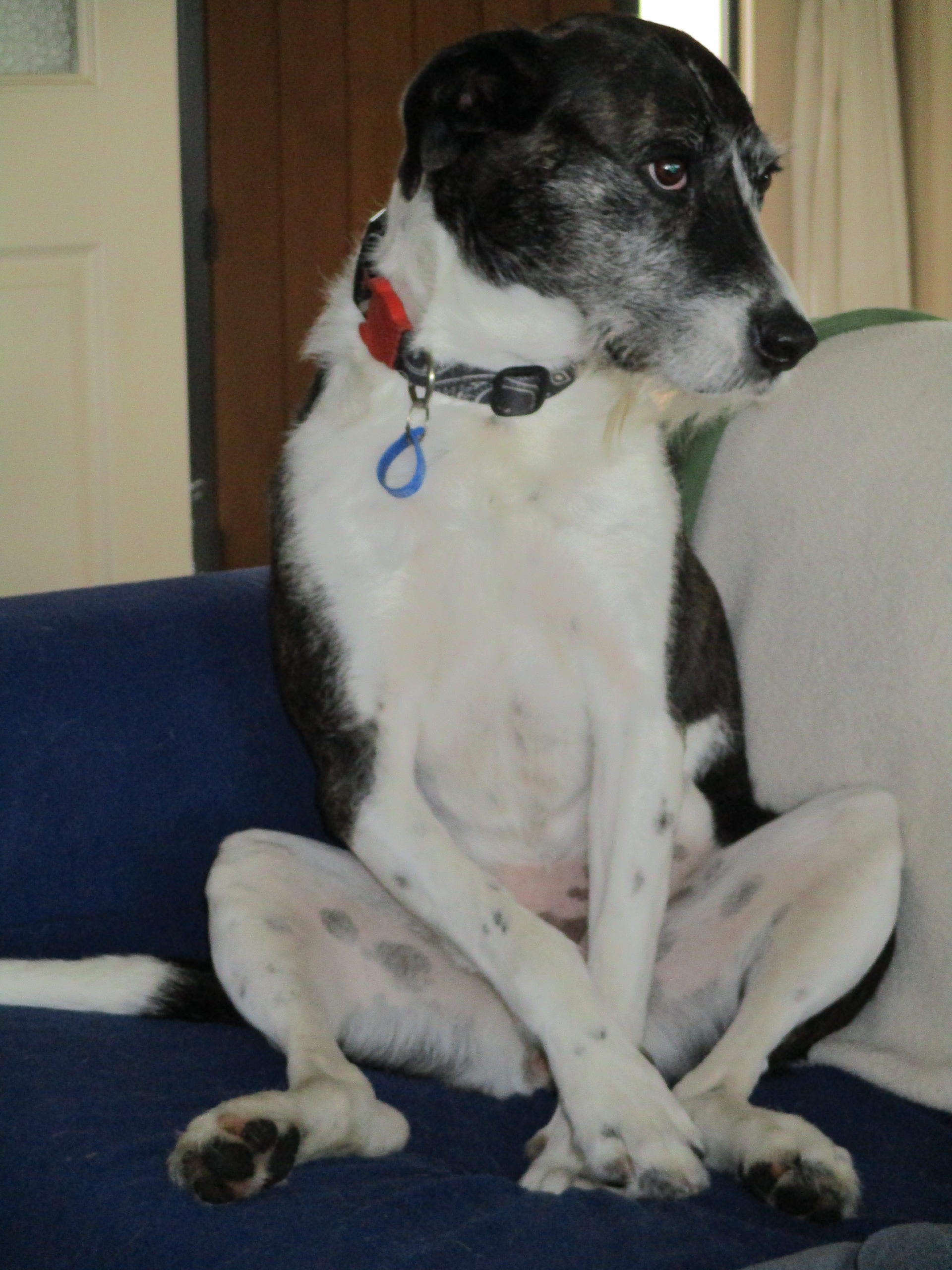 We've had some good reports of Sox at doggie day care. She enjoys going and is acting much calmer when walking past other dogs.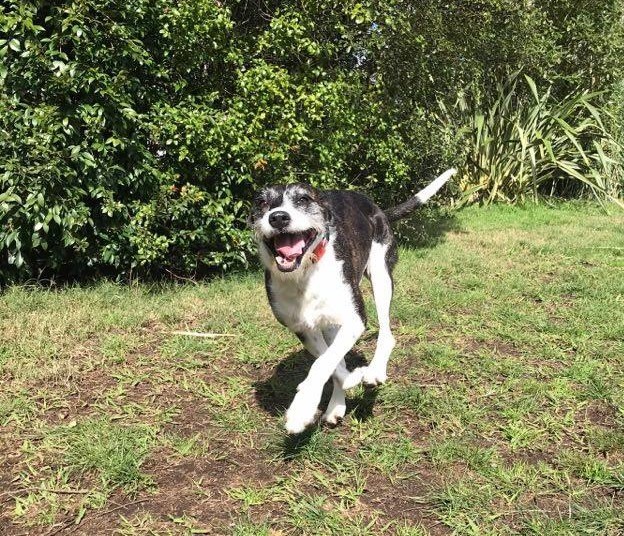 Honey pretends she doesn't want to go to day care but then spends the day running around with a waggy tail or lying on her back waiting for her tummy to be tickled!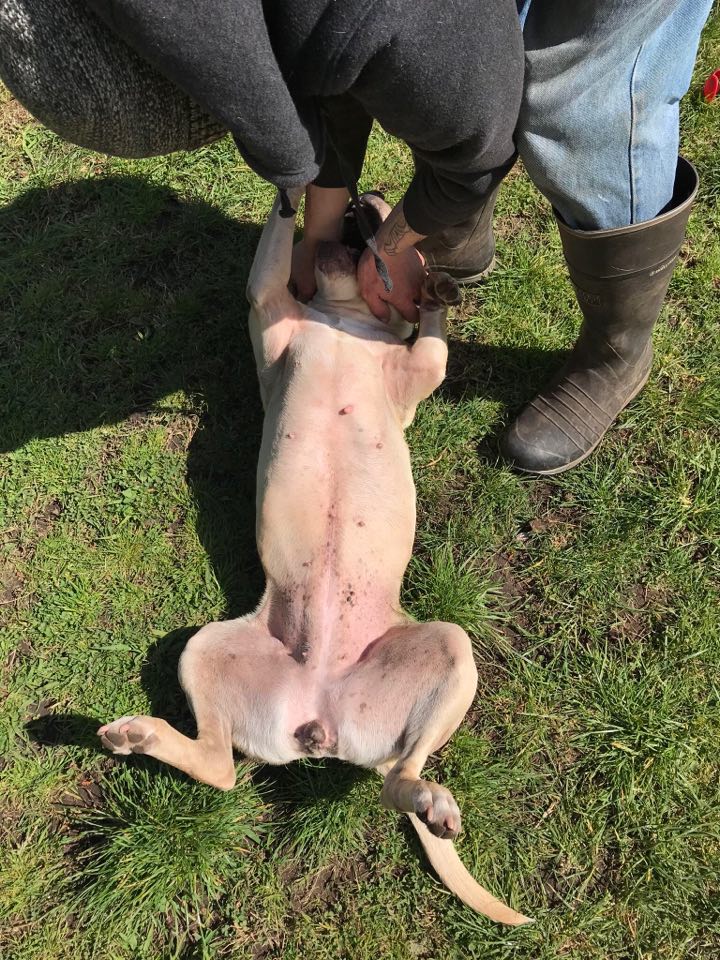 She still has her stubborn moments and lies down when she doesn't want to go our way – even dropping in the middle of the road with a car coming!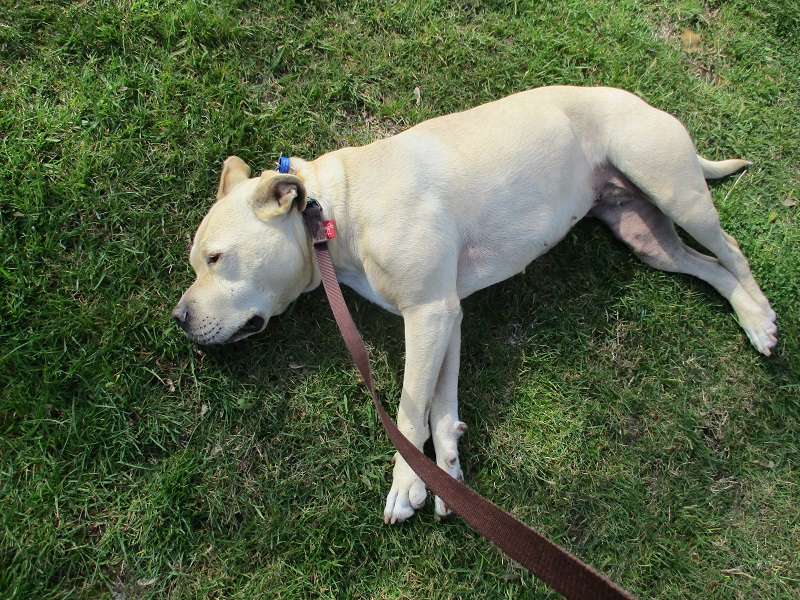 One evening as we were driving down to our front gate on the way to a bonsai class, Sox suddenly raced passed us – despite Ann following our normal routine and putting both dogs in the garage before we left. It appears Sox found she could leap over the fence of the dog garden. Peter spent the next day raising the fence and gate.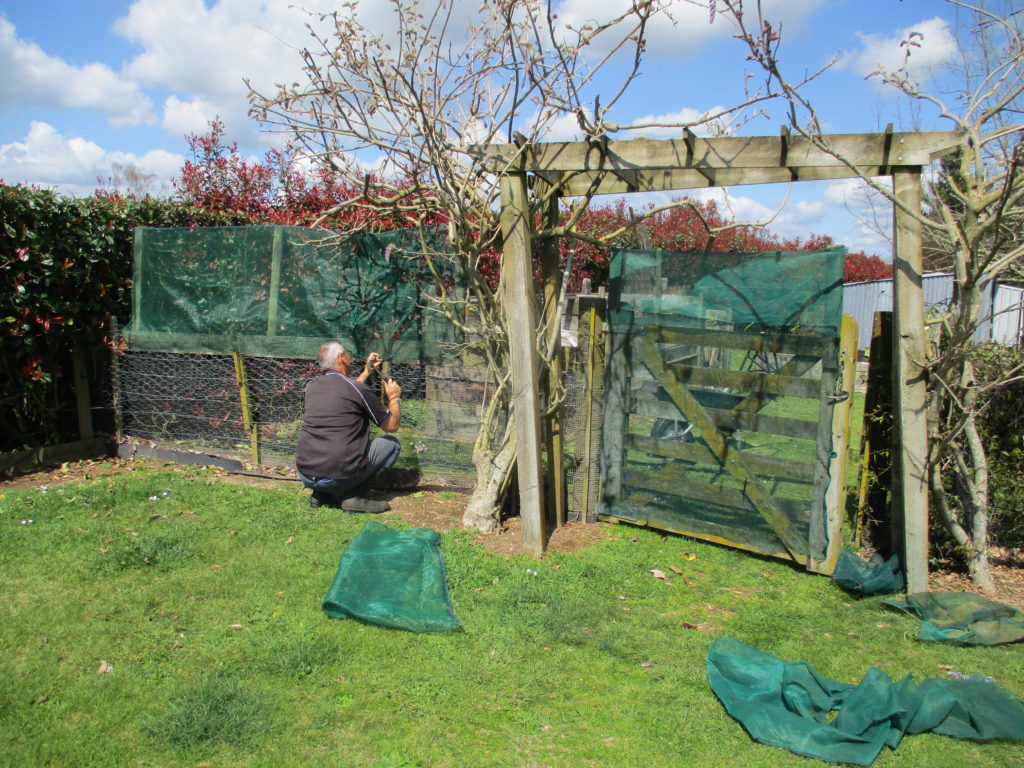 He also raised the height of the front garden gate!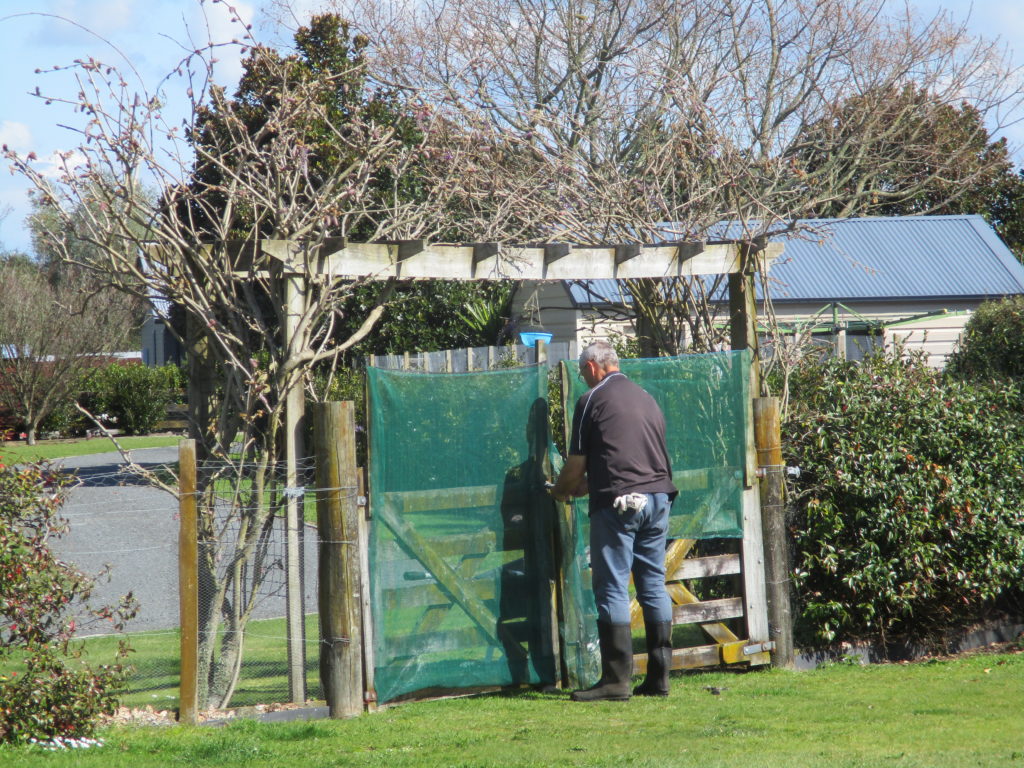 As it's getting warmer we took the girls for a walk around Taitua Arboretum. They both enjoyed the new surroundings and Sox was very interested in the ducks wandering around, whilst Honey was happy to sit and wait for more treats.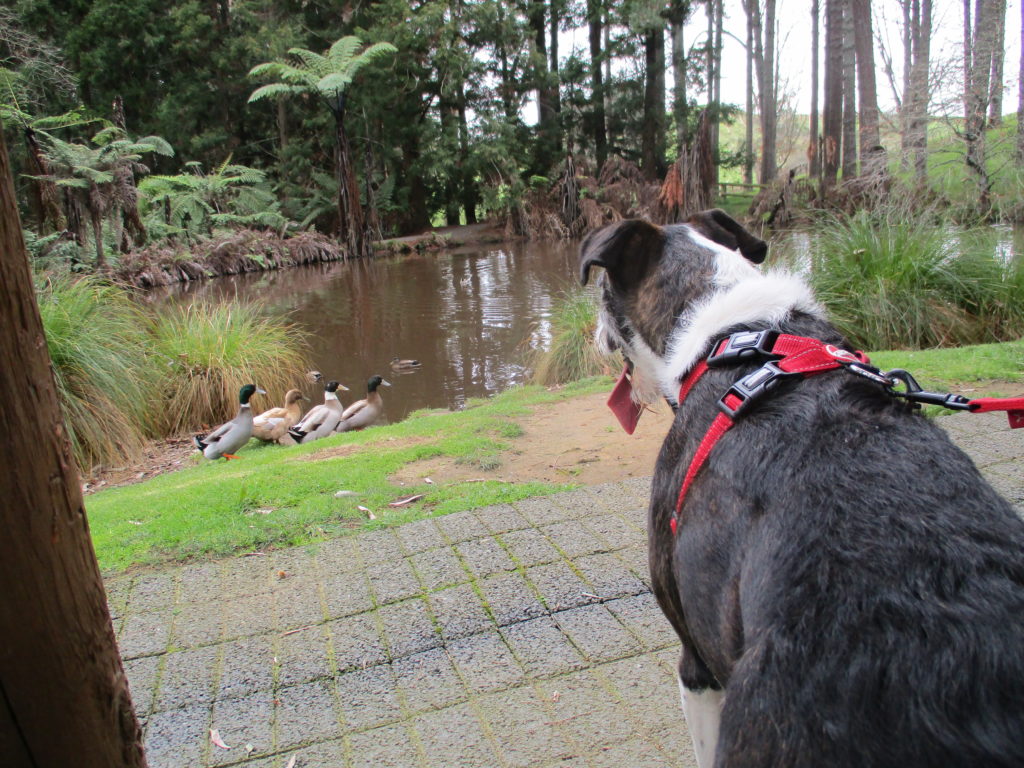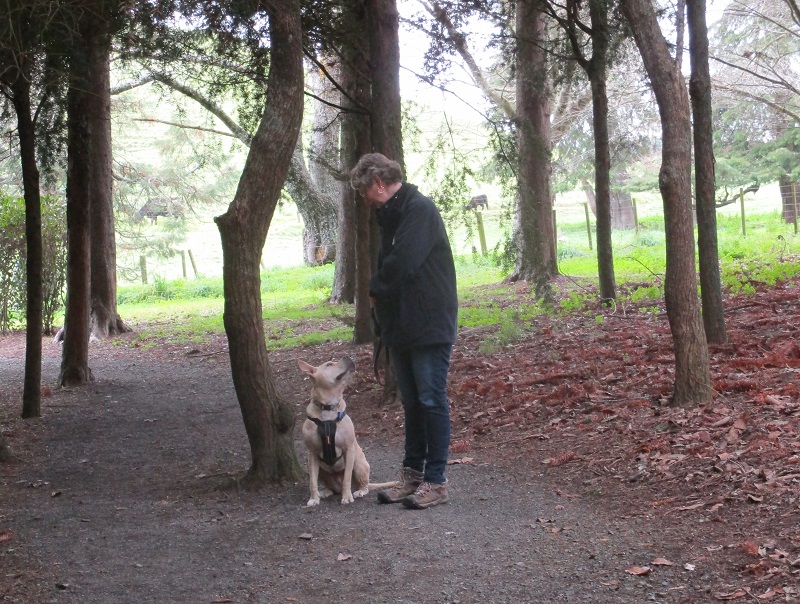 As our borders have been closed to all non-New Zealanders since March there have been very few flights in or out of the country.  This has meant a delay in mail to and from Europe.  It's taking weeks for letters to get to the UK and we received three editions of our bi-monthly bonsai magazine all in one go.
Sox's day care behaviour took a downward turn on the 21st and the kennels recommended some specialist dog training which we managed to arrange quickly. Peter and Sox spent a couple of hours with a professional dog trainer who trains dogs for the disabled and we've seen an improvement in a matter of days, although there's still a long way to go.
We managed to get to two small book fairs and Ann raided the book collection of friends who are moving back to the UK next year- 2 books for Peter and nearly 40 for Ann.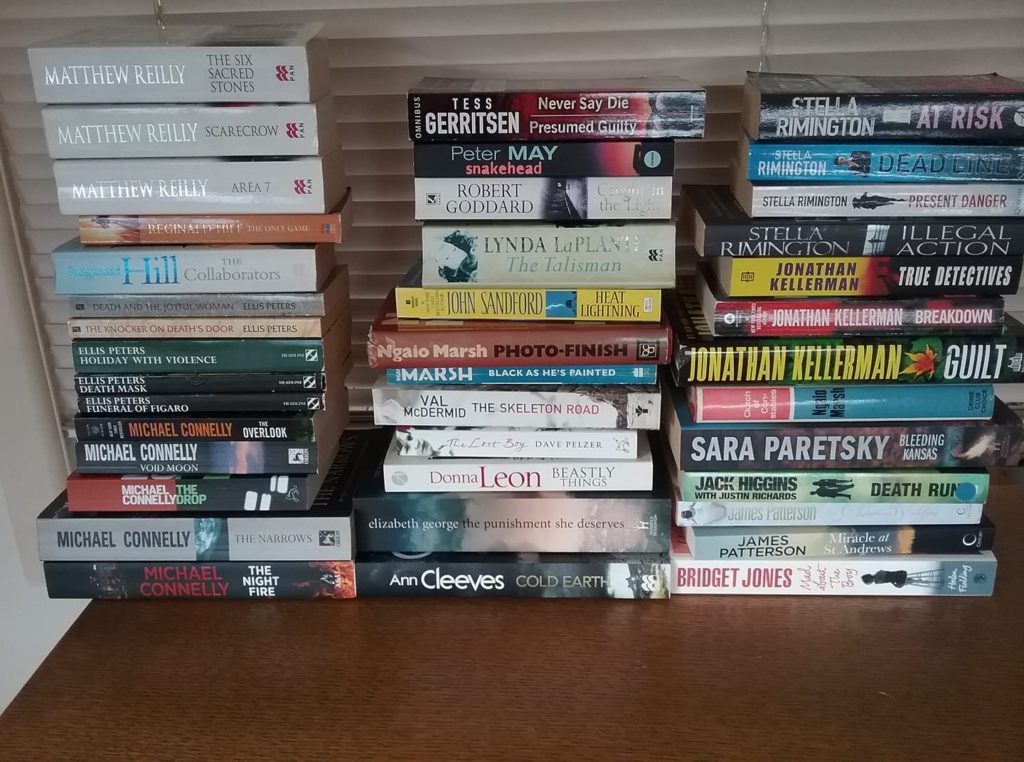 Whilst Ann was raiding Jean and Tim's books, Peter and Tim were removing a 'bush' that had blown over. There was enough large wood to keep our wood burner going for  over 2 weeks as well as the small stuff being mulched down.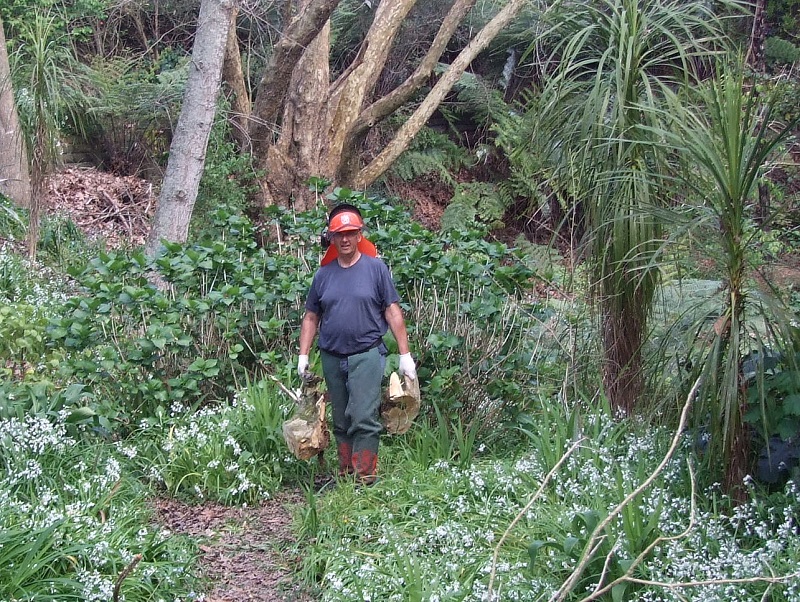 Just when we thought we'd finished all the bonsai repotting, severe gales on the 29th saw a number of trees blown over and bonsai pots smashed during a really bad storm which lasted several days. Some of the trees even toppled the concrete stands they were on because they were tied down. This meant an emergency repot for seven trees, including two large and one small tree as well as topping up the soil on a number of other trees which had tipped over. The winds also damaged the fence in the dogs enclosure. So next month Peter will need to replace that.
We finished the month with a delicious, if belated, meal at Half and Half in Te Awamutu to celebrate our 29th wedding anniversary.