Kia ora,
Well – the month started with Honey needing more surgery. The vet removed her nail bed and the first bone in her toe to prevent infection spreading. She's been diagnosed with SLO (an auto-immune disease). She's going to be on long term antibiotics and other drugs – in the hope that no more nails break off allowing her bones to become infected.  She's not a happy bunny with that 'bloody cone' back around her neck! Over the month she had seven visits (4 in one week).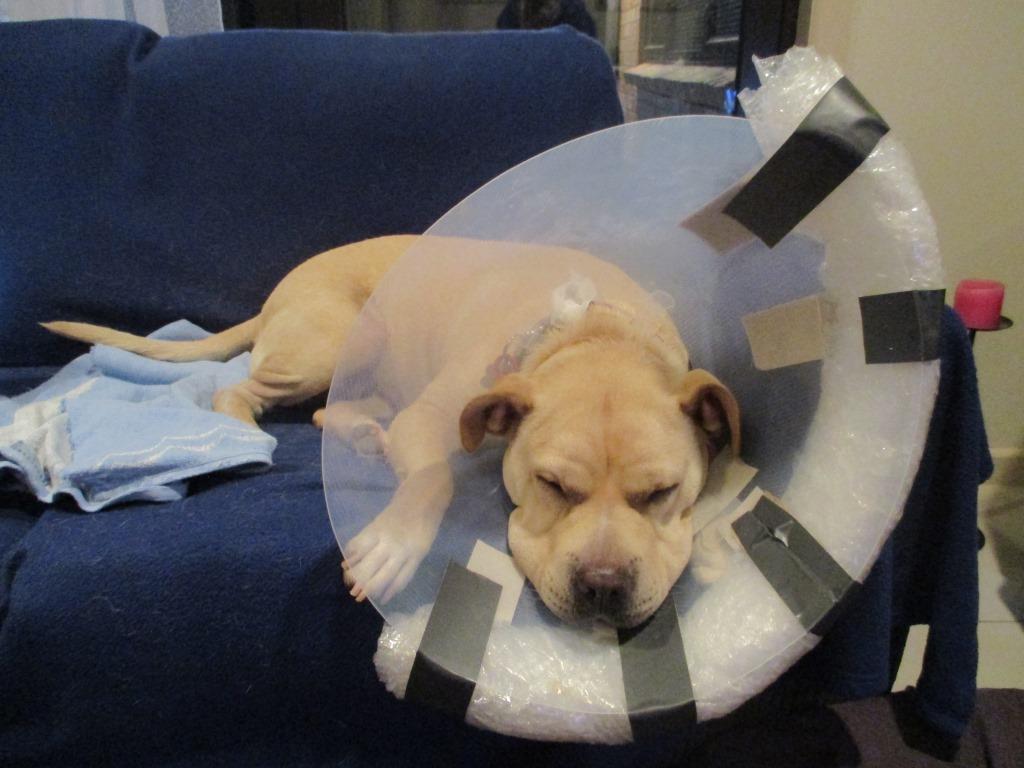 Maxie's still having incontinence problems and is now on hormone liquid medicine which we have to give her twice a day. The vet apologised when she prescribed it, saying that it would be a lot more difficult to give than the two tablets she was on previously. "It's 0.5ml twice a day so how difficult can it be?" Ann thought?  Well – the answer is – very difficult. It must taste awful and Maxie hates it. Trying to squirt half a millilitre (a tenth of a teaspoon) into a stubborn, moving dog is challenging beyond belief!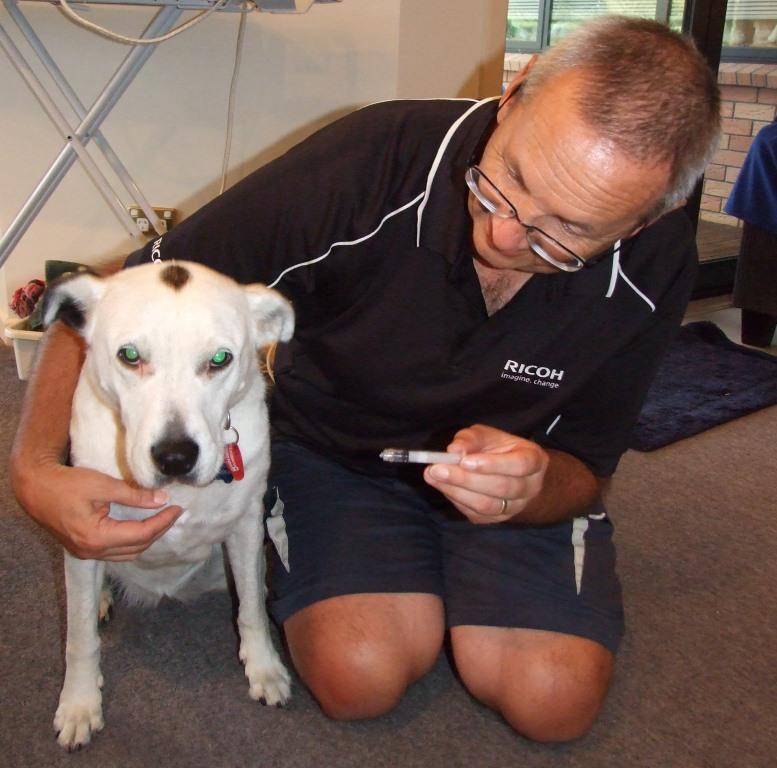 Hmm – the dogs now have more pills to take than Ann! Peter just shakes his head each night whilst she doles out everyone's medication for the next day!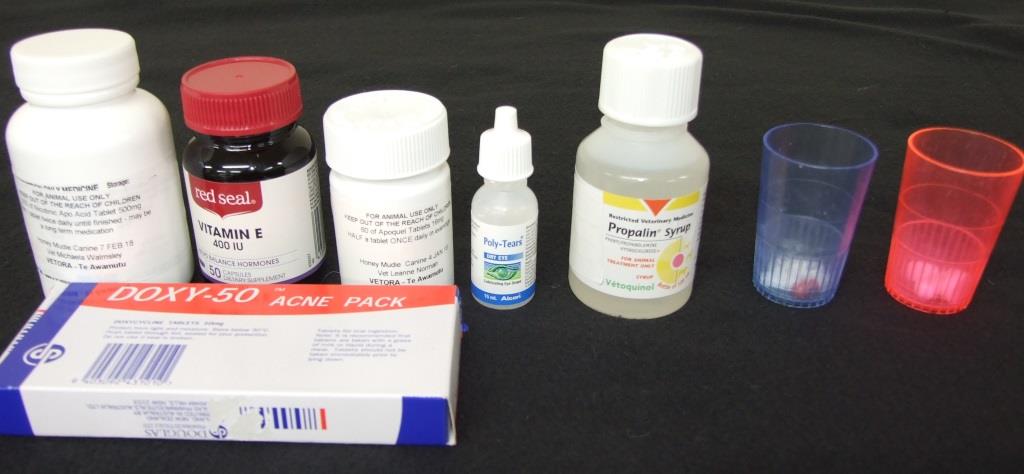 Work has been busy for both of us. Ann's class is taking time to settle down with six students and 4 new teacher aides.
Peter's been busy working not just in Hamilton but also in Rotorua and Tauranga too.
The weeds and veges have thrived on the warm, wet weather – the temperature has averaged 29 degrees this month and we've had lots of rain. Our water tank over flowed three times this month. The grass died leaving the weeds to shoot up so fast that by the time the ground was dry enough for the mower to cope the weeds were too tall and thick to collect in the catcher so the garden looks a bit messy in places.
This is what Ann picked in half an hour one afternoon. Luckily we like chilli peppers in our stir fries (there are 20 in just this picking) and Peter likes using the chilli jam that Ann makes for him on oven baked chicken.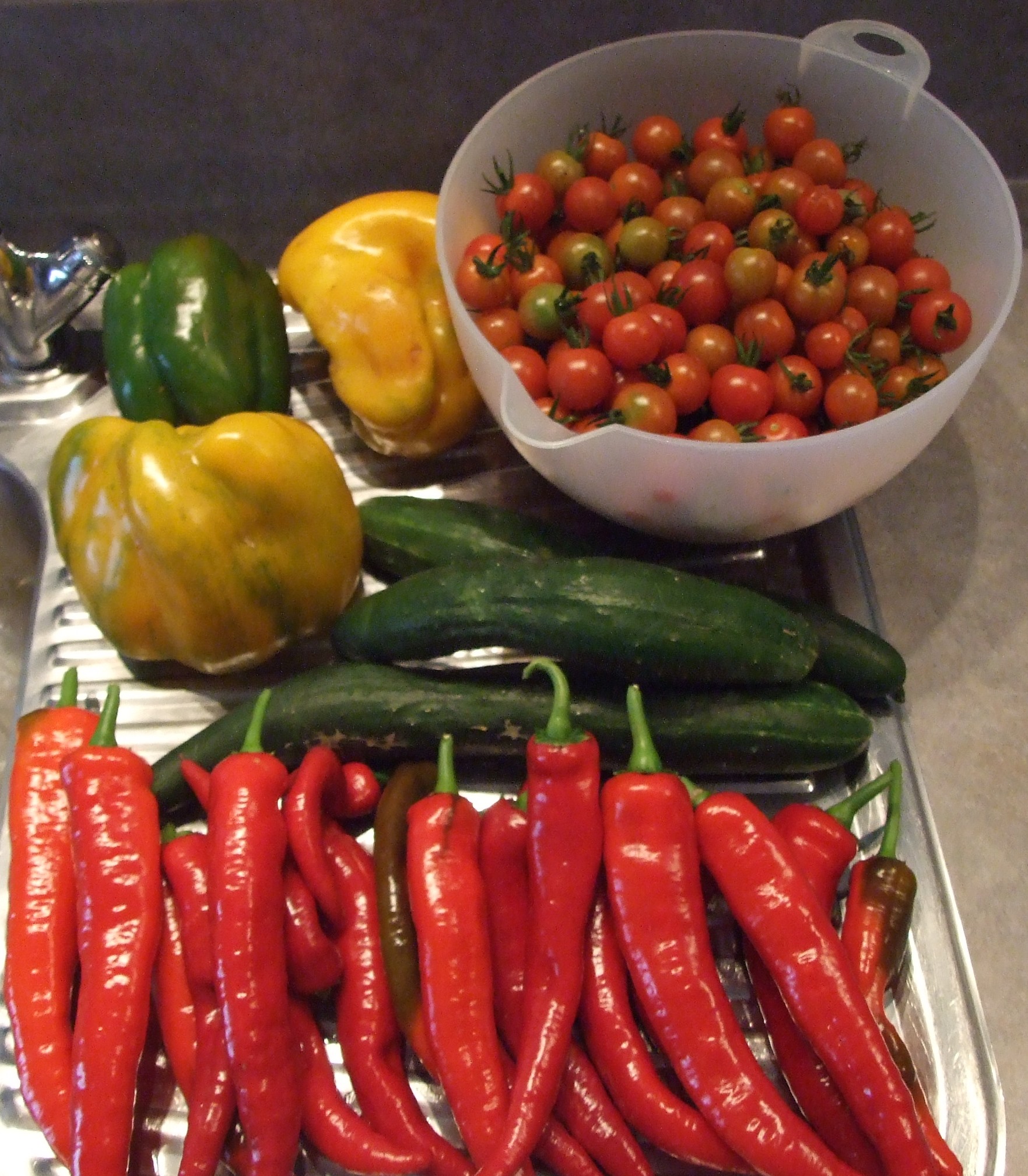 With Honey not allowed any exercise it's been difficult to keep up our new tradition of popping into the pub on a Thursday on our way around the village with the girls. However we've managed a couple of trips. Ann drove everyone there, we had our beer (water for the girls) then Peter and Maxie walked home whilst Ann drove Bunny back. By the end of the month Honey was back into full walks – yay!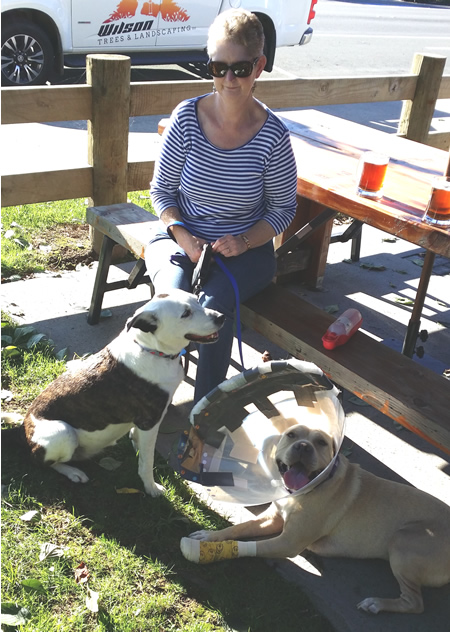 The bonsai have finally begun to grow again after their mid summer snooze in this hot weather. Here's a few that we've been working on this month.