Kia ora,
The month began with a quiet Easter weekend. We spent it walking the dogs, eating and drinking – much as we spend each day in our beautiful retirement world.
The bonsai beginners classes have finished until August and we had 11 very happy students leaving with the trees they have worked on, plus a bonus tree gifted by the club Patron, Graeme Hancock, from Kaimai Garden Centre.
Peter also ran the April meeting talking on the fundamentals of bonsai design, he even managed to get the Fibonacci sequence worked into the programme.
Peter almost got that 'back to work' feeling. One of our friends was having computer problems after a power cut so he went and fixed that problem, the next day he was back again looking at her printer. Fortunately both issues were solved quickly.
The garden is looking a tad untidy now that it's autumn and the much cooler nights are here. As soon as we scoop up one lot of leaves another thousand drop!
Occasionally we take the dogs for a walk around Te Awamutu instead of Pirongia. We've discovered a dog agility park which Sox enjoyed but Honey found it too much effort and needed LOTS of encouragement and treats to even try!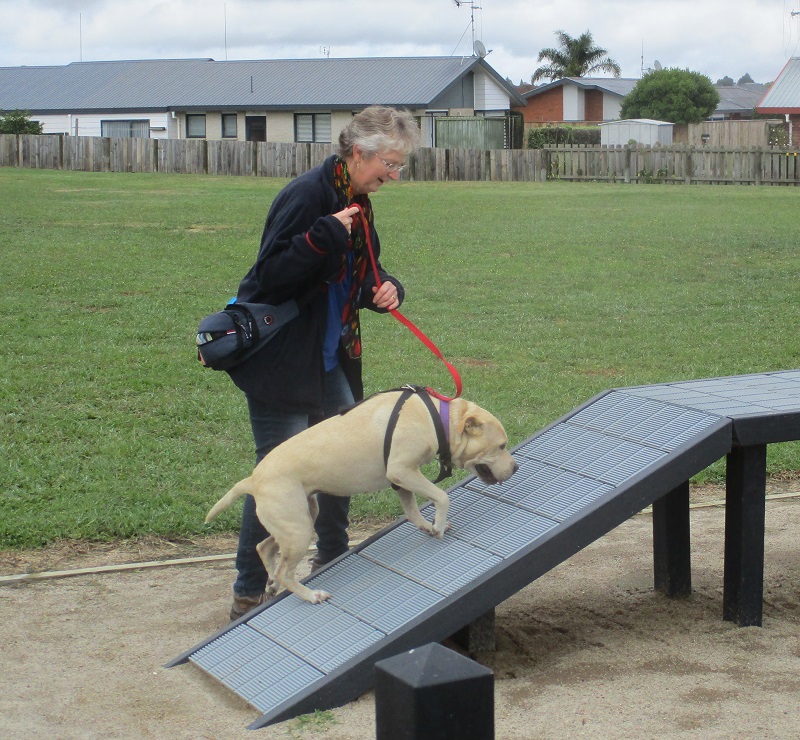 Work has started on extending the roads near us for new houses. Over 30 sections are up for sale in three areas just to the south of us. In the biggest development there are only 2 lots left from the 15 sections on offer – each costing at least $430,000.
Ann enjoyed a catch up with some former colleagues from Patave School.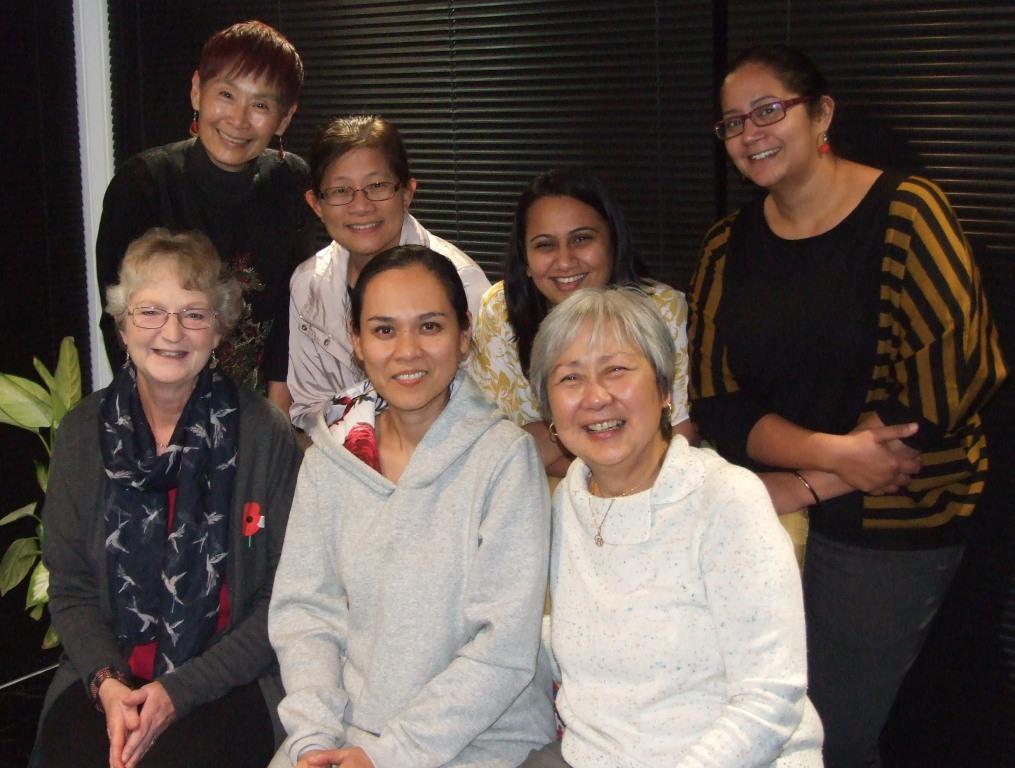 We also enjoyed another great evening with neighbours Rob, Bev and Tom. Peter cooked curry, Ann made a vegetarian chilli and Bev made a delicious pavlova complete with whipped cream, chocolate and raspberries – heaven!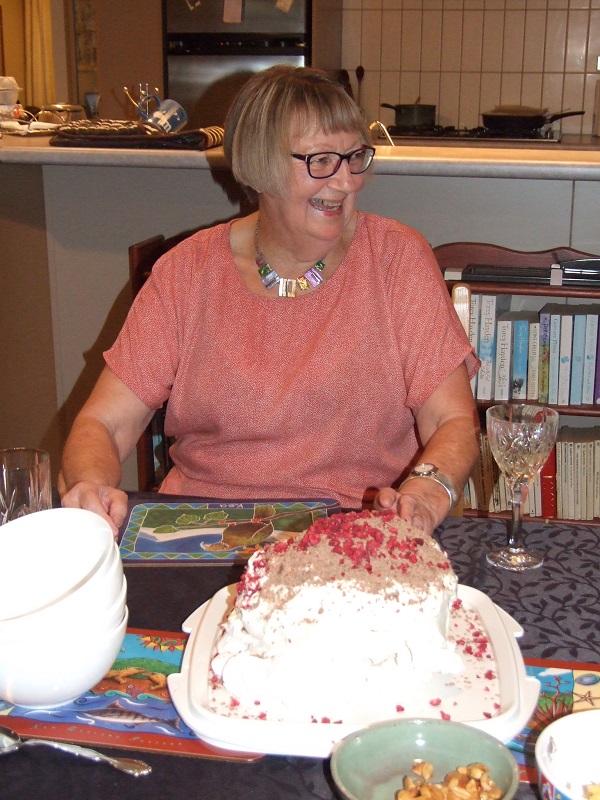 Azaria, Carolien, Maanas and Ragina came over for morning tea, and we had chocolate brownies (Azaria's favourite), then she got to explore the paddock and driveway.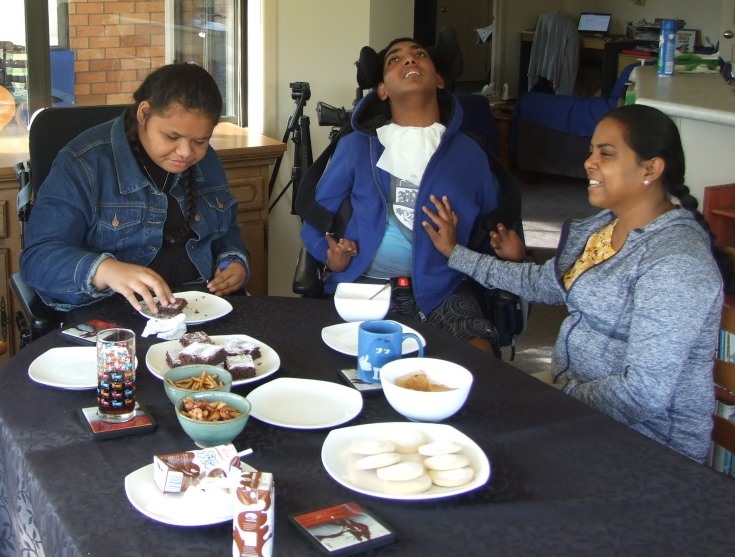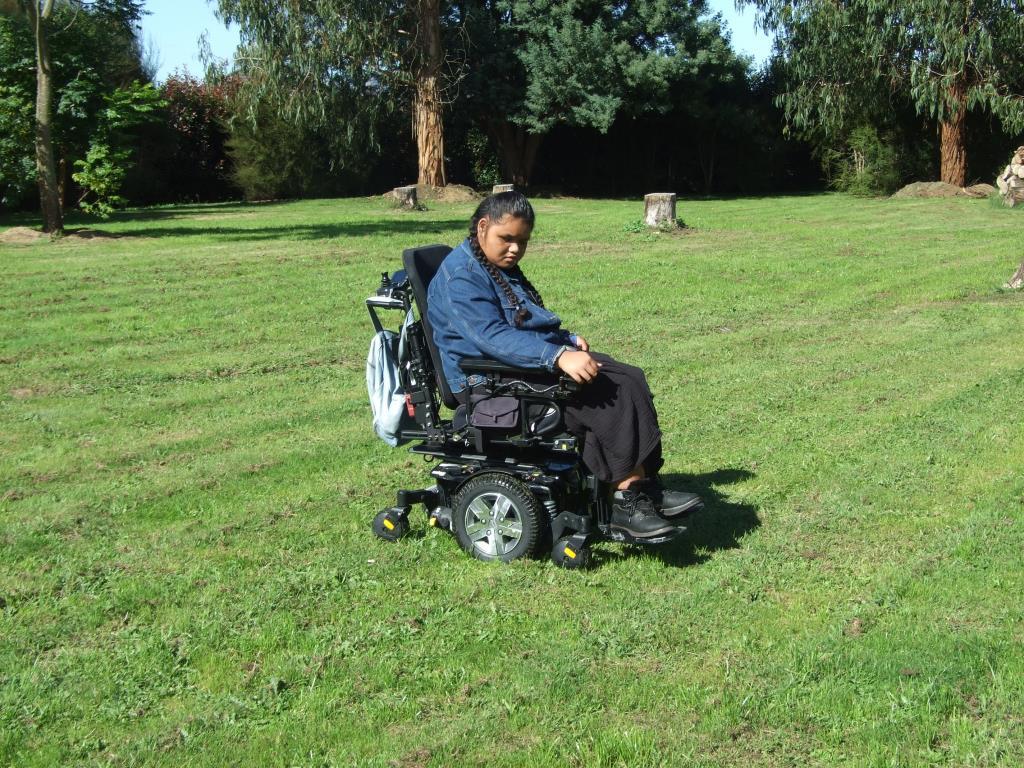 ANZAC day was a bit misty but dry for the well attended 6am dawn service. Considering Pirongia is such a small place it's lost a fair number of soldiers to war over the last century and a half.
Peter hired a log splitter and spent 5 hours splitting all the logs into useable firewood size.
The machine even had a hydraulic lift to help him with the larger pieces.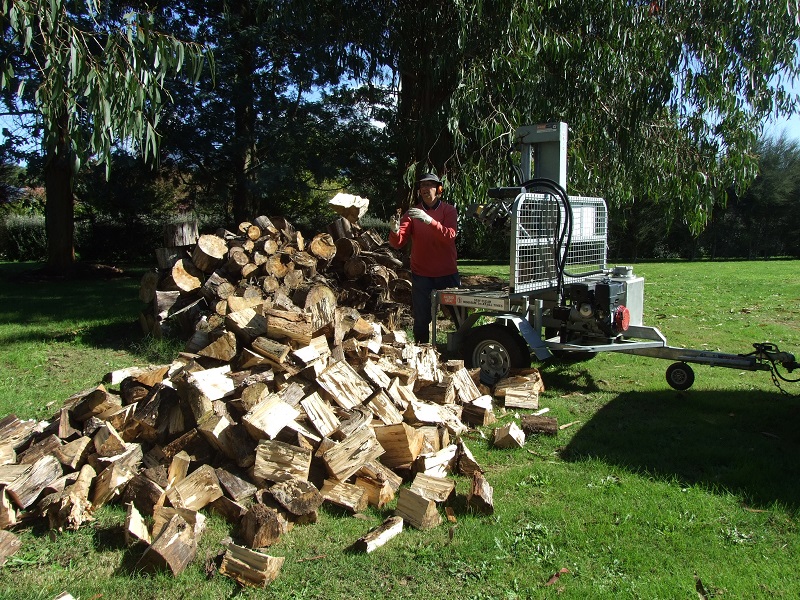 At the end we had a large pile of firewood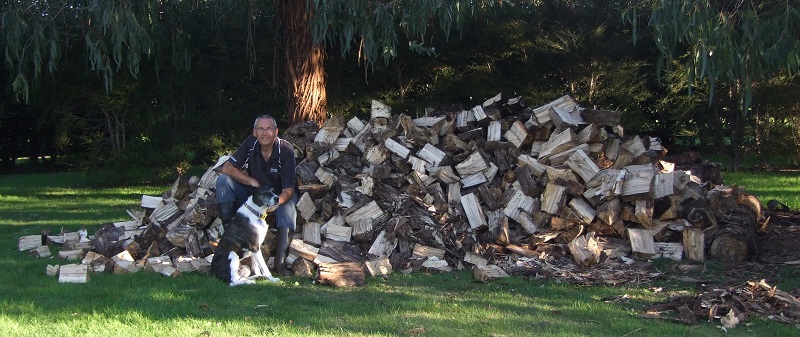 It then took him two days to move it all into the wood sheds.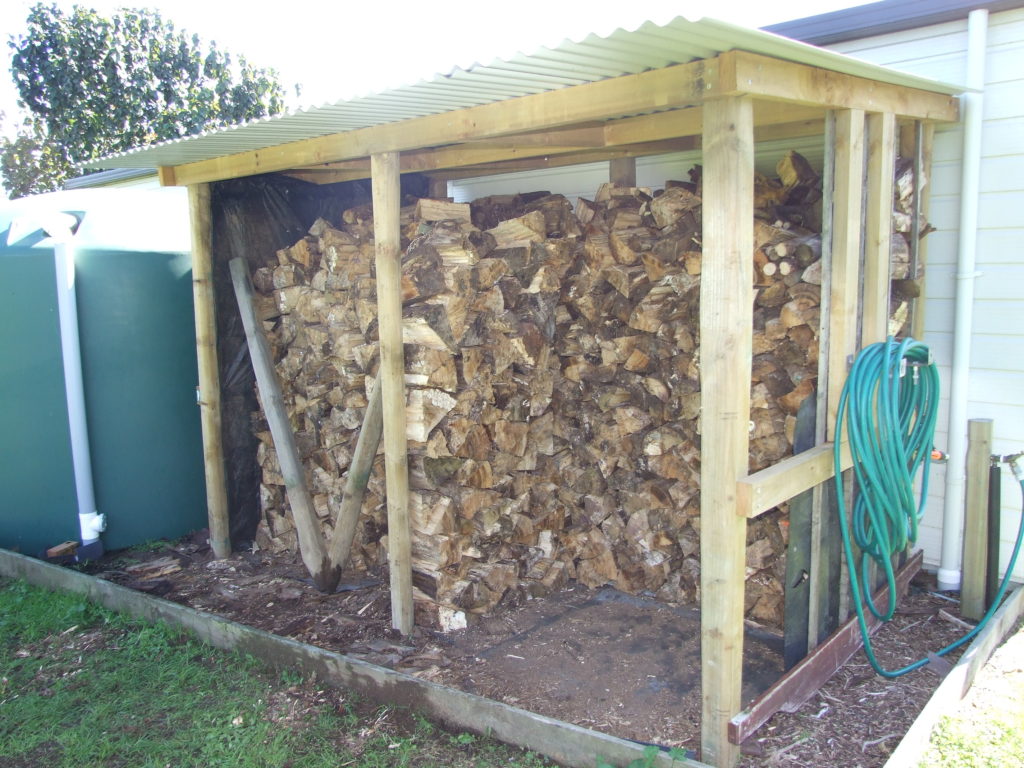 Now we have enough firewood for this year and possibly the next 2 years (and we still have another 6 large trees to be felled and chopped up).