Ann was still sick at the start of the month and took a while to get better – most of October in fact – despite the antibiotics. She also passed it on to Peter just before the convention so he was on antibiotics as well!
Azaria made her regular holiday visit to see Honey (and Ann). Ryan and Michelle also came to visit. It was great for Azaria and Ryan to catch up with each other as they're old classmates.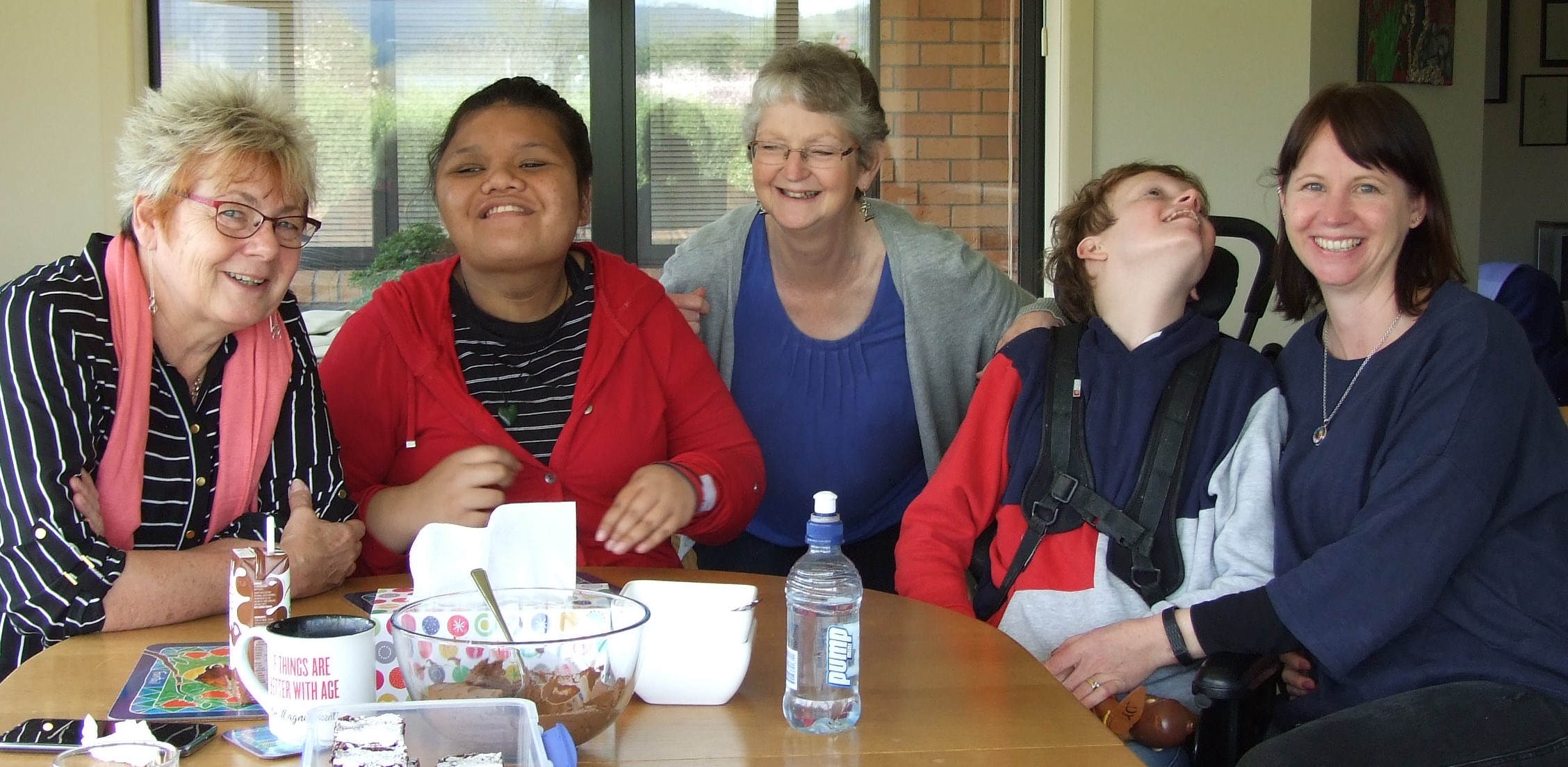 We've had some really wet and windy weather this month and Ann was getting a bit concerned over the size of some of the trees in our paddock so we arranged to have 7 of them felled.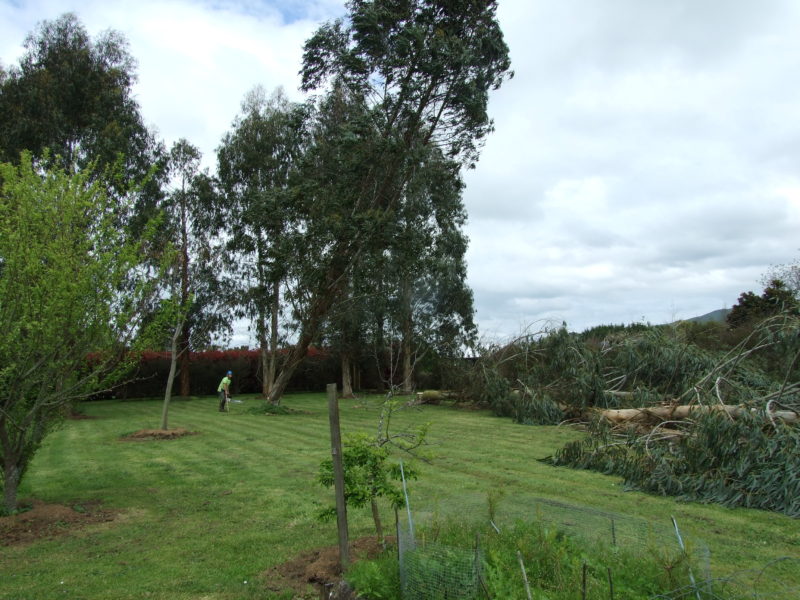 Peter now has a bit of work to do – clearing and chopping them up for firewood, then we can mow the paddock.
The middle of the month was very busy with bonsai and our National Convention. We started the setup on Thursday, trees were arranged on Friday before the opening ceremony in the evening. Saturday and Sunday were full on with the convention. Monday saw Ann back at work whilst Peter enjoyed a workshop with Suthin, our overseas demonstrator (all the way from Boston, USA). Tuesday to Thursday saw Peter entertaining Suthin with trips to Waitomo, Rotorua and Hobbiton before taking him back to the airport.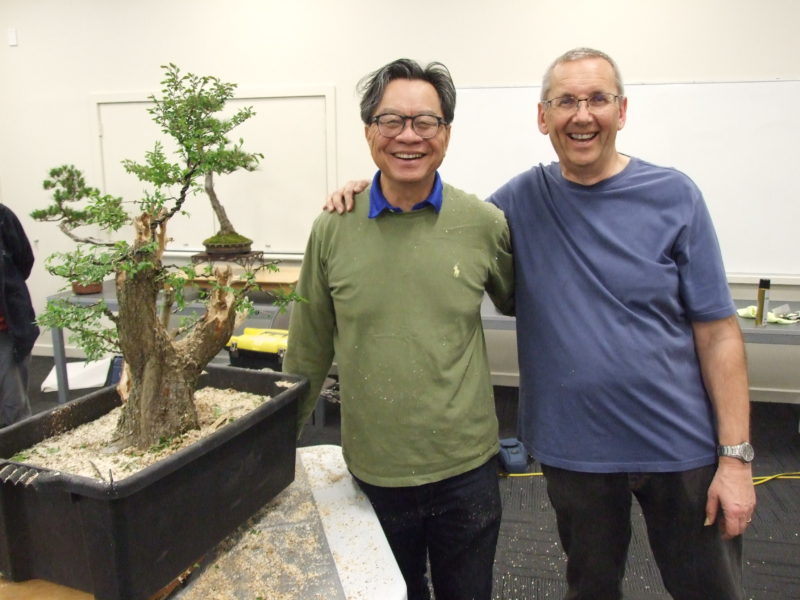 Personally we did very well at the convention. Peter got the award for Best NZ Native in the National Show whilst Ann got a Merit. Ann got another Merit in the Hamilton Show too. Peter was also presented with Life Membership of the NZBA. He also had three of his trees styled by Suthin as part of the demonstrations and Ann had a small pine tree done.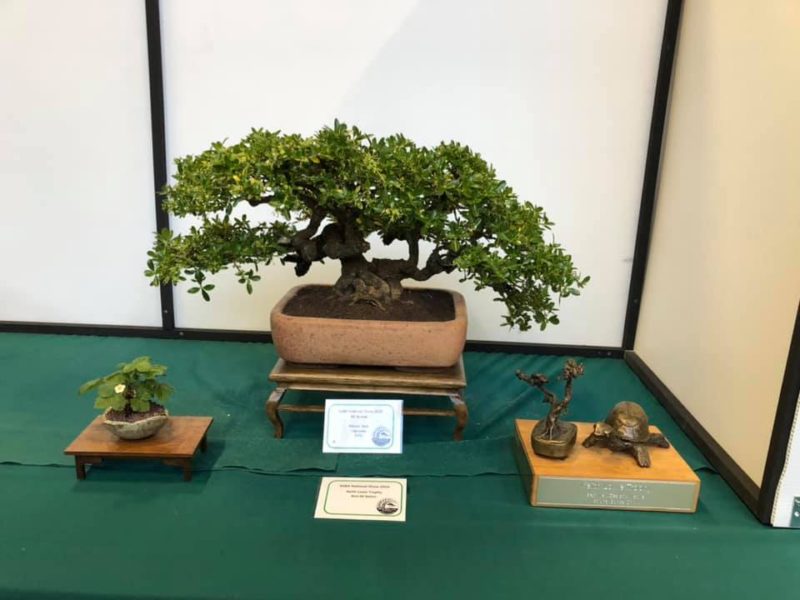 This is just a part of the set up.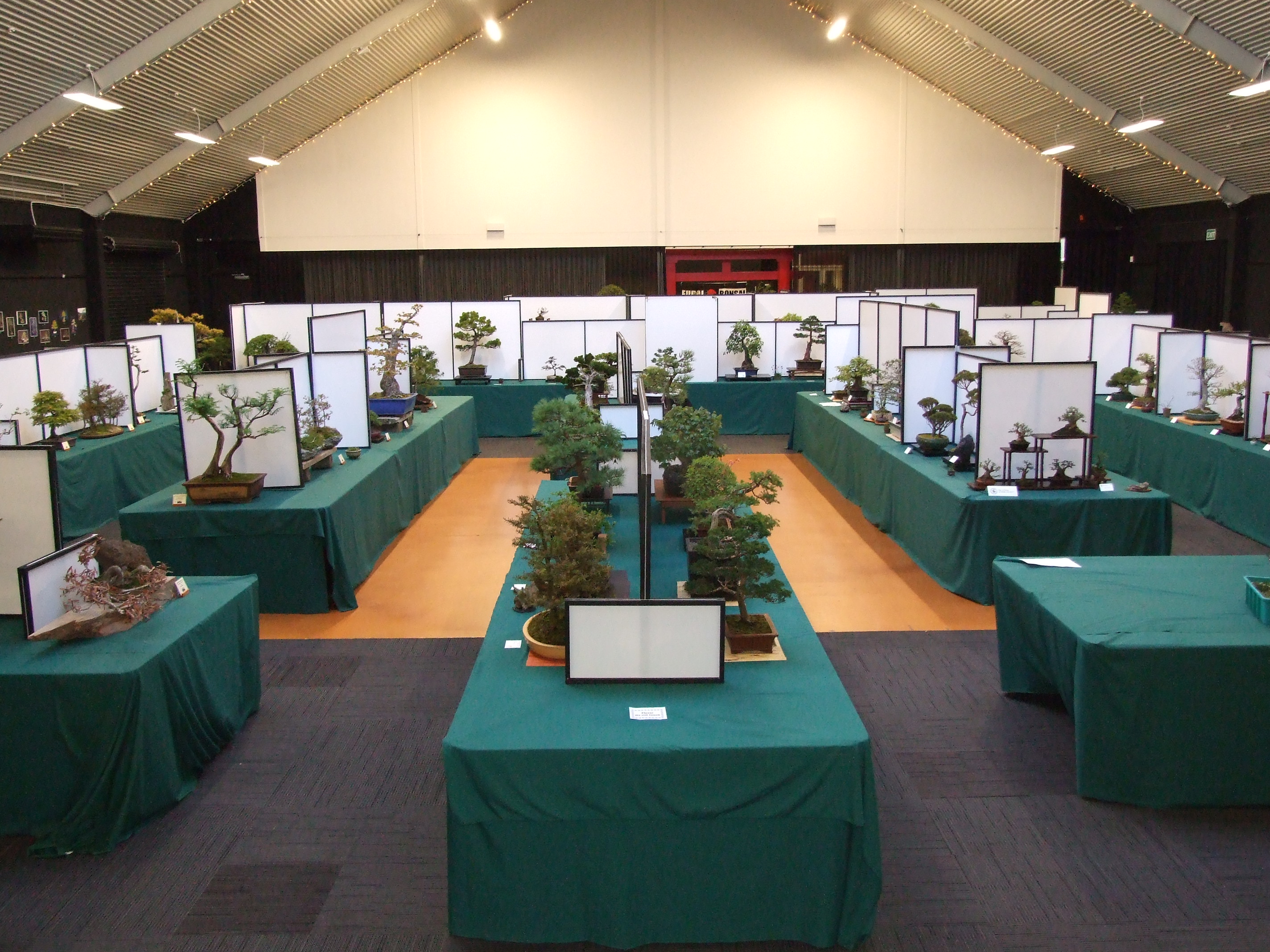 Peter's work goes on. Some days he has to try to find work to keep him occupied, other days it's full on doing phone system builds and installs, normally in Auckland which means an early start.
Ann has only seven more weeks of work before the big "R" – retirement.  She'll be spending the summer holidays sorting out all her resources for donating to school next year.
The girls enjoyed their three days in the kennels whilst we were at the convention. Brackendell took great care of them for us.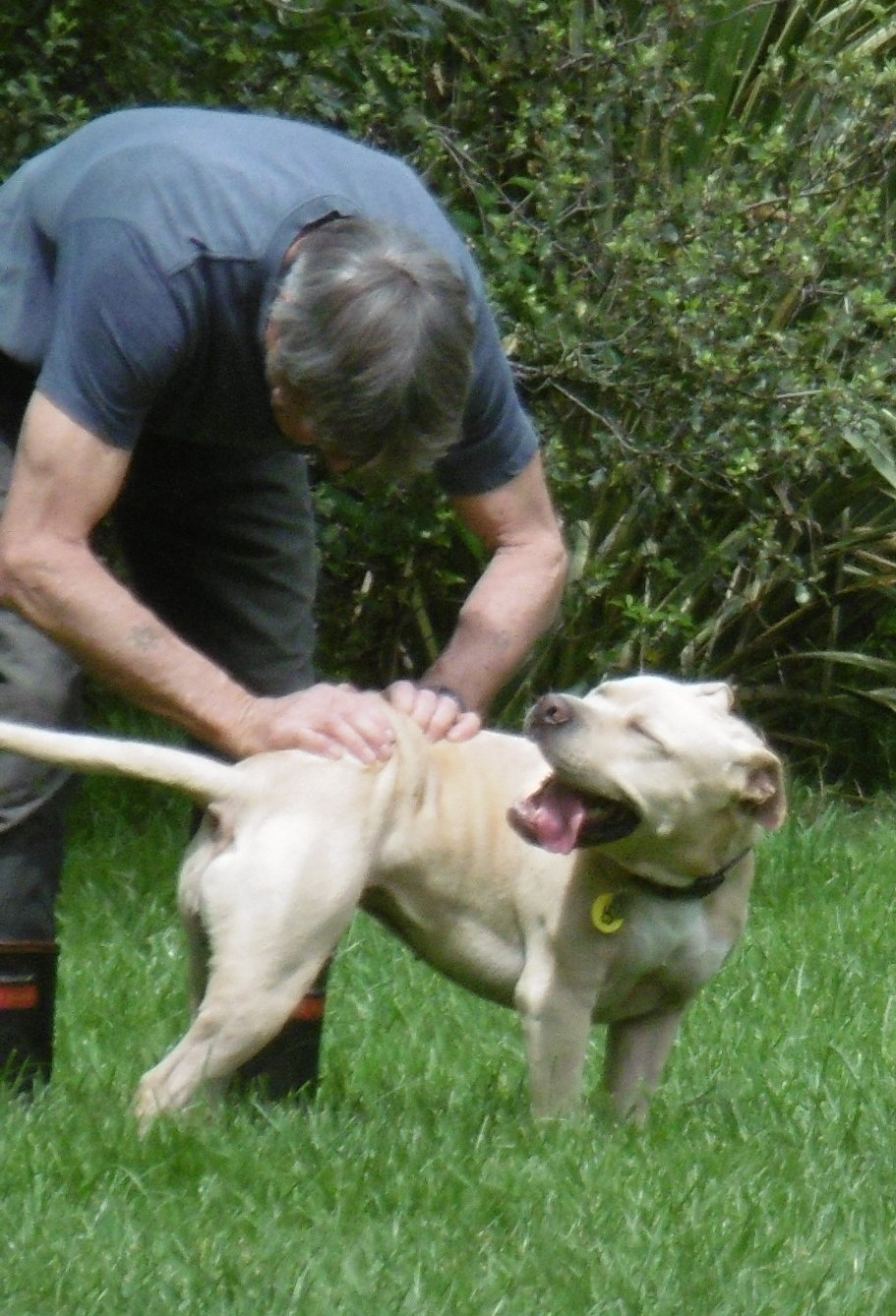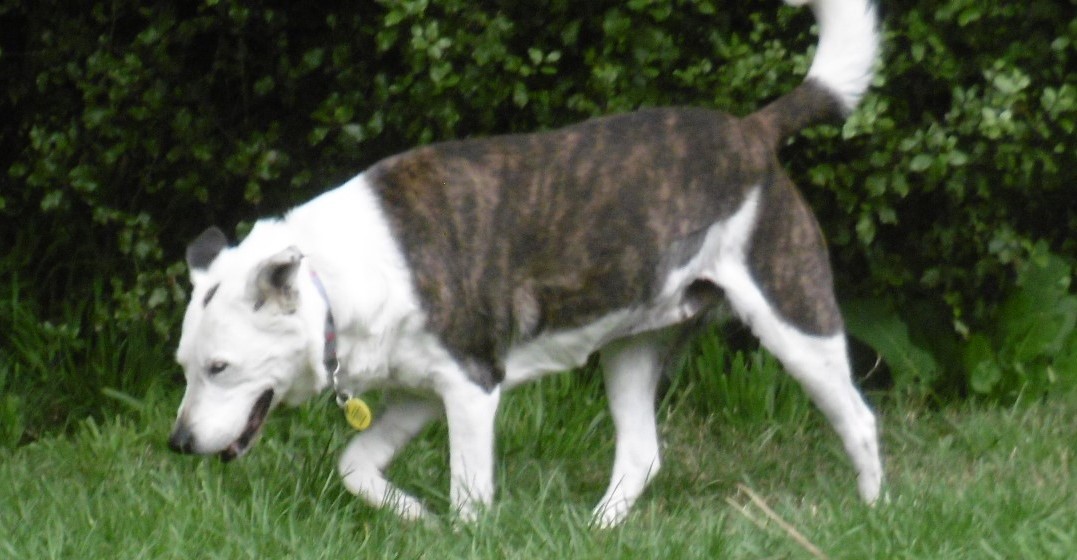 They were very happy to be home though.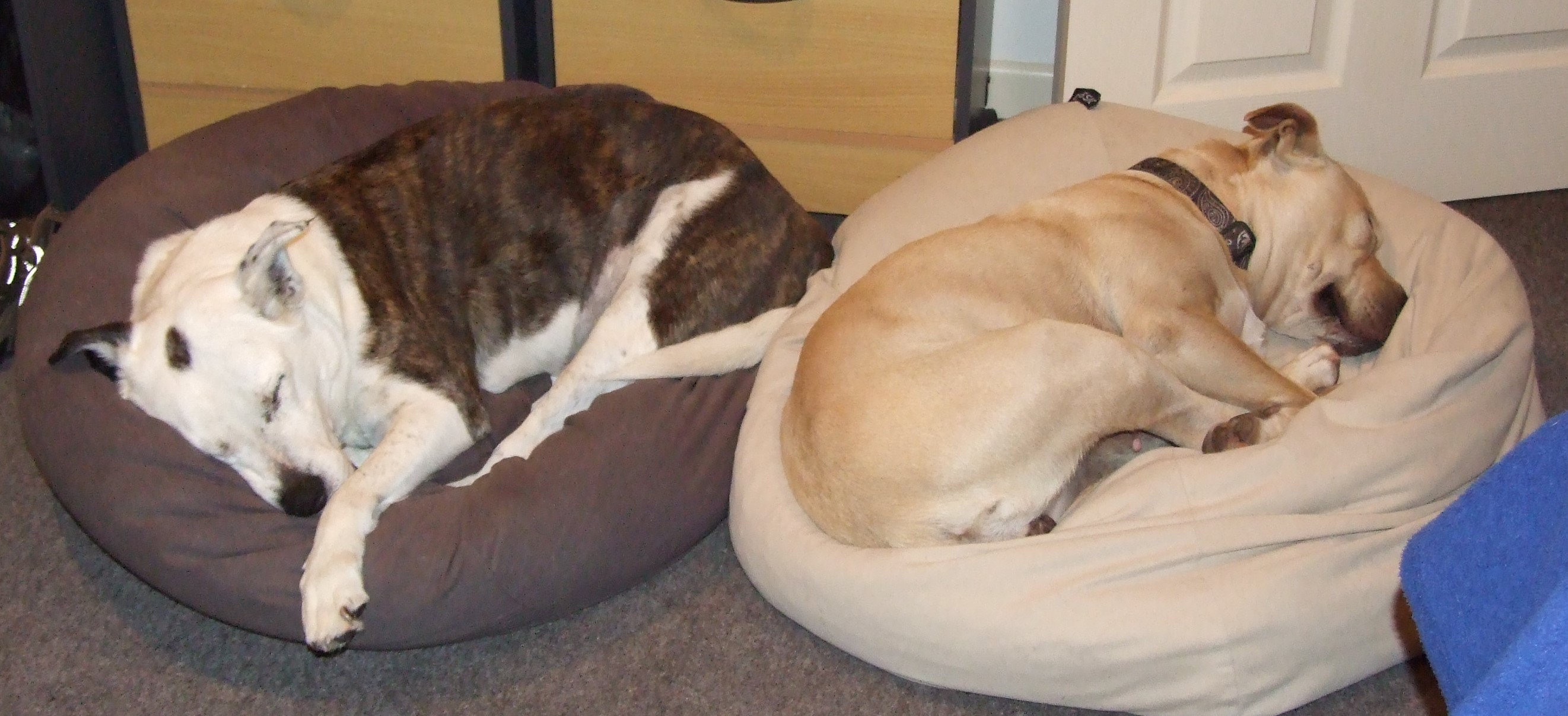 The weekend after the convention Honey must have eaten something which didn't agree with her (she's always snaffling stuff when we're out walking). She began vomiting and ended up at the vets on IV fluids for the day. Lucky for her she's just about the most popular dog there – the vet nurses all make a huge fuss of her when they see her!
Sadly we had to say a final farewell to Maxie on 27th October. Back at the beginning of the month she was diagnosed with liver cancer. We spent the last three weeks of her life giving her as much love, attention and fuss as possible whilst she was well. We had her for thirteen years. She will be so missed.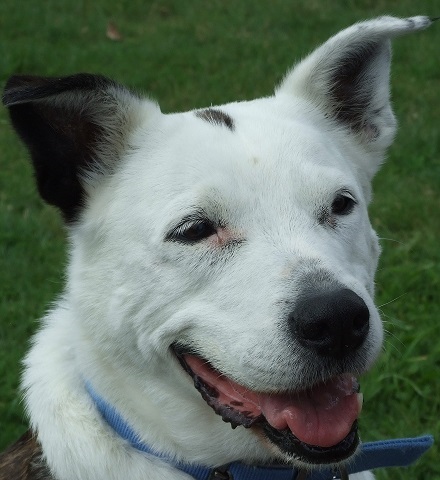 < September    November >