Kia ora,
We started the month by celebrating Ann's 61st birthday. She was thoroughly spoilt with some books and a fabulous bonsai pot made by one of the best potters in the UK, Dan Barton. Peter also took her out for a meal  at one of her favourite local restaurants.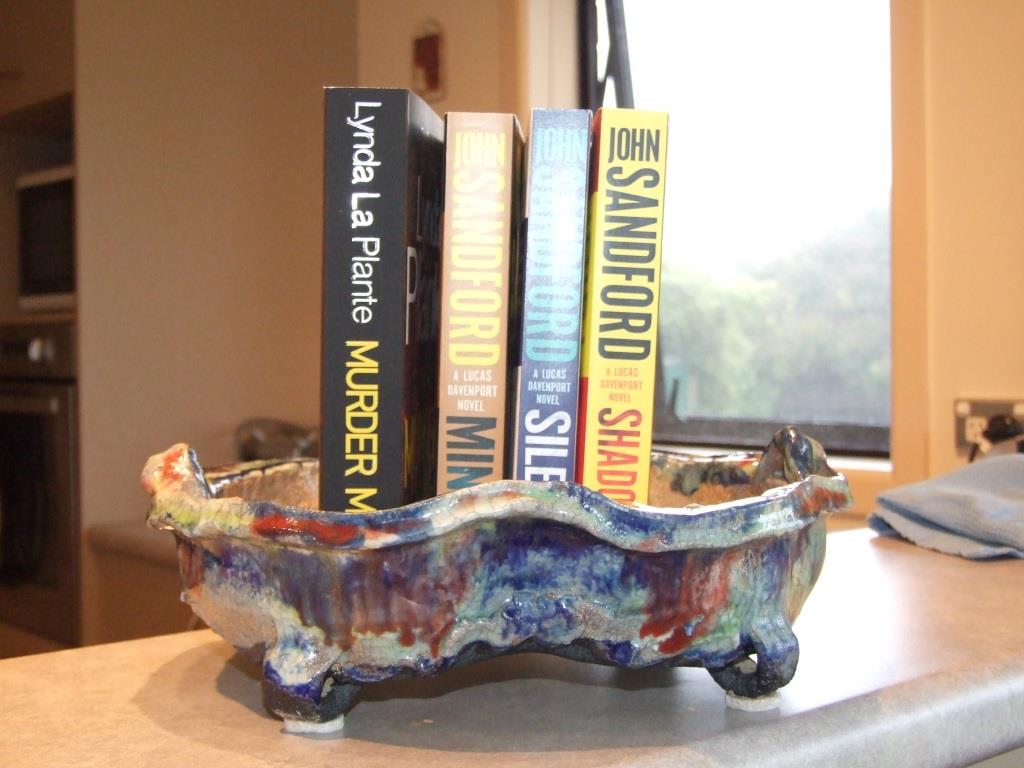 Due to a short Covid lockdown, the Red Cross charity book fair at Te Rapa was cancelled at the last minute – such a disappointment for Ann as she has so little to read (only about 400 unread books).
The Bonsai club has started another set of beginners classes. Peter led the first one and will run part of weeks 5 and 6 too. We are both helping out with the practical sessions each week.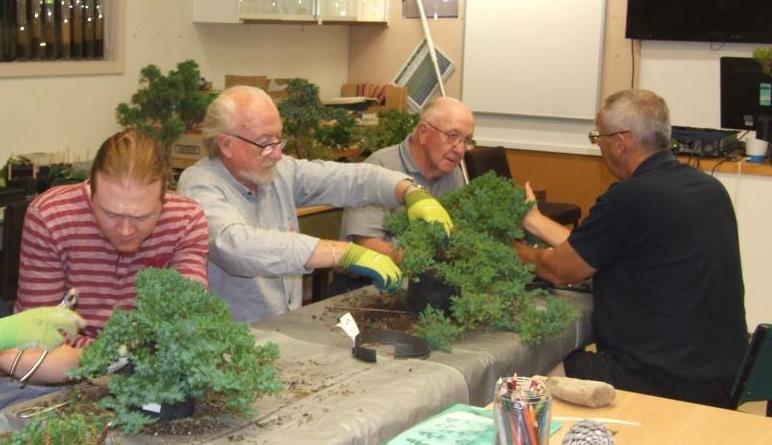 The girls decided they wanted a ride in the Ute whilst Peter was loading it up with trees but they couldn't decide who was shotgun!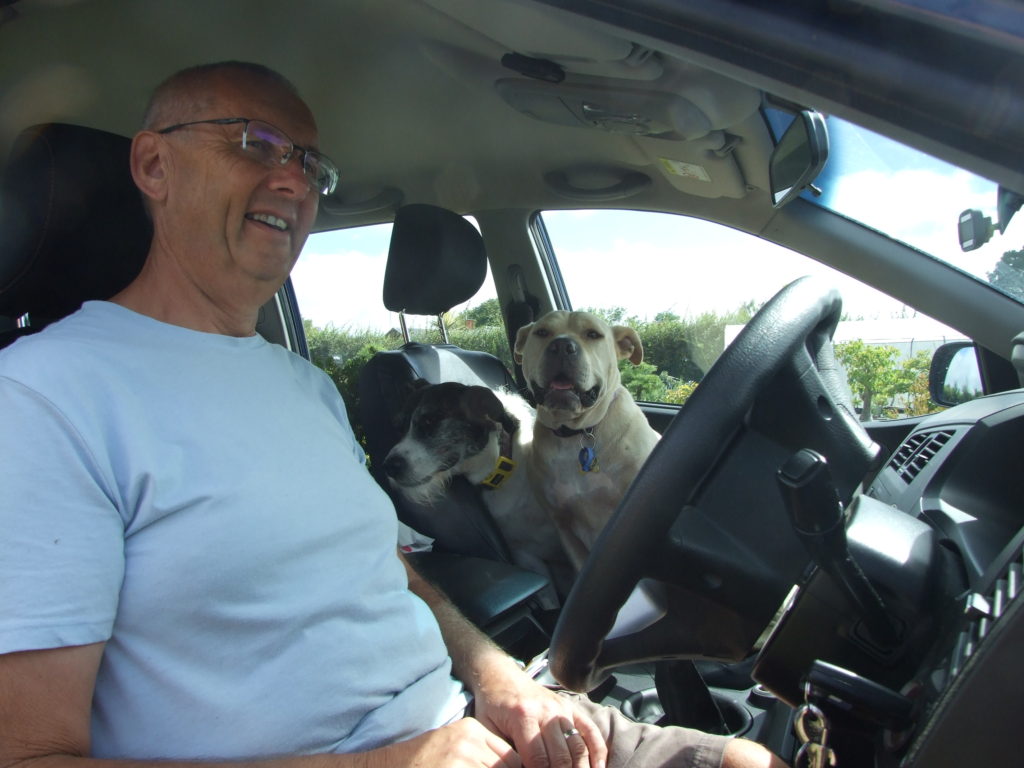 We had a great weekend bonsai workshop with Brendon Covich from Auckland. Brendon is a Hamilton club member but it was the first time he had visited us. Everyone had a lot of fun over the weekend with a lot of bonsai worked on.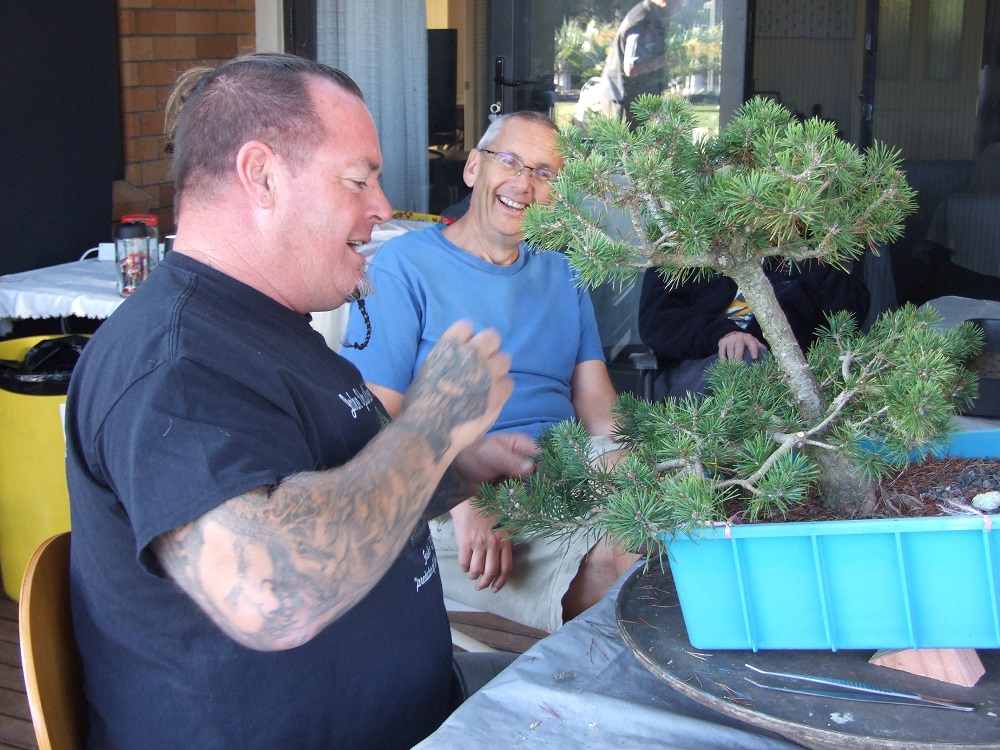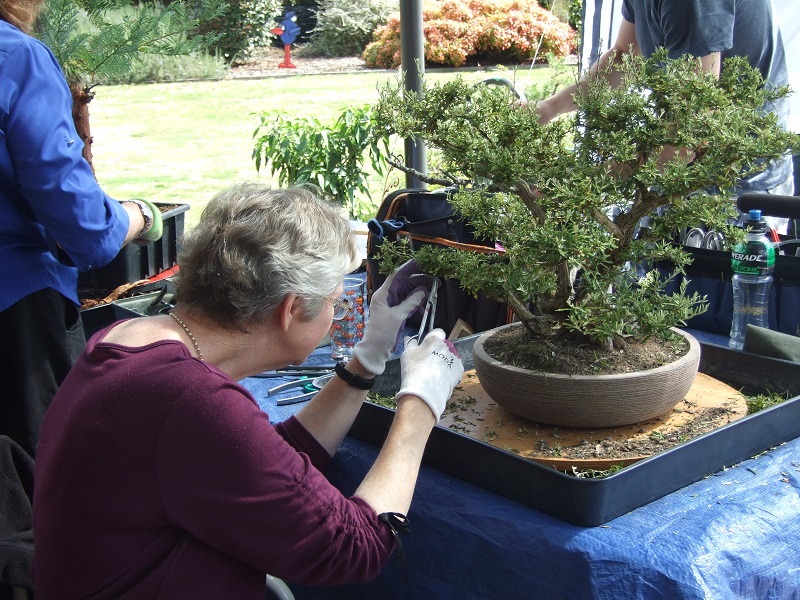 The weather's been mainly warm and dry so the girls have been relaxing outside quite a lot.
When they're inside it's a competition to see who gets the most space on the sofa (Honey always wins).
The Volunteer Fire Brigade in the village was looking for new volunteers to help out as firefighters as well as in support roles. We went down on the Monday evening to sign up and should be hearing back from the station chief shortly to see how he can fit us in to a support role. Just to be clear – we've volunteered for the support roles – not climbing ladders and handling water hoses!
This year we've both been watching the whole of the Americas Cup Racing – and even though we know nothing about sailing it's been fascinating and full of thrills! Happily Team New Zealand beat Luna Rossa in the final in their boat Te Rehutai (Spirit of the Sea).
Our crops have been a bit mixed this year. We've done very well with carrots, apples, pears, mandarins, grapes, cucumbers and pumpkins. OK with tomatoes, radish, lettuce and chilli but the plums, nectarines, Kiwifruit and capsicums have been a real let down. We've had more rain this summer too – so the strawberries have done much better but the feijoa failed miserably again – it's seems to be still sulking from the heavy pruning we gave it two years ago.
Peter cut the side of the berberis hedge (about 40metres long) using secateurs to avoid dropping any thorns which could get into little paws. It only took him two days to fill the trailer. Next he has to tackle the top of the hedge – that will need to be with the powered hedge trimmer though.