Kia ora Everyone,
What a strange month it's been, with lockdown continuing at Level 4. Peter's done all the grocery shopping whilst Ann has stayed safely at home. Great excitement came when we had to drive into Hamilton for Ann's flu jab – a big 'day out' (well a couple of hours anyway) for all of us!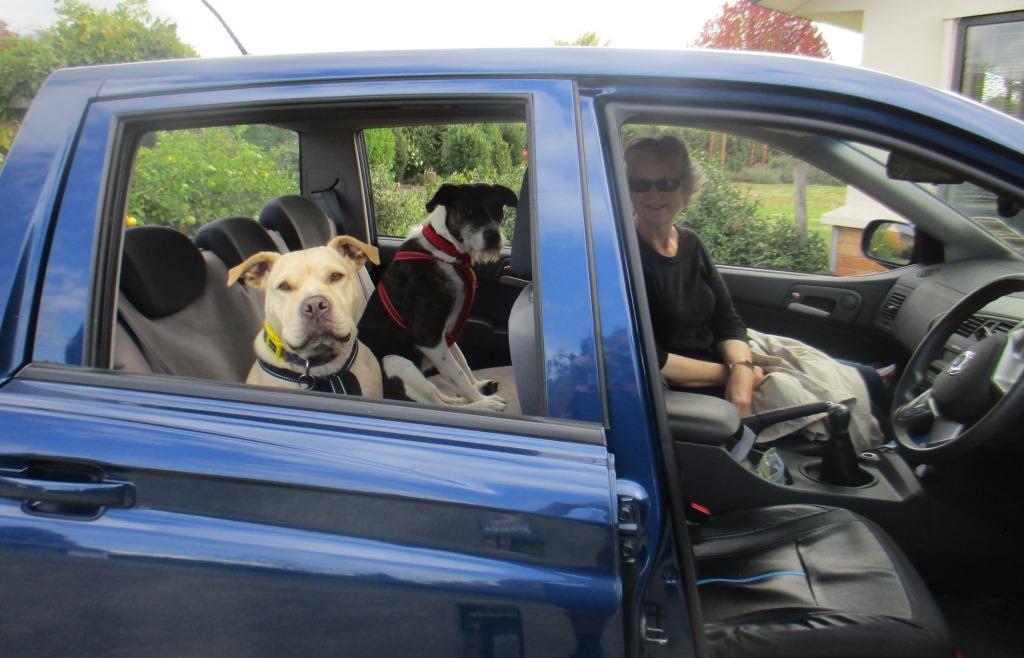 Both dogs have loved the longer walks we've been on. We've managed to explore just about all the village and the surrounding roads – places we've never been to before. After a while Honey decided she didn't want to go the same way each day and sat / lay down in the road and refused to move! The average daily walk for the month is around 7km.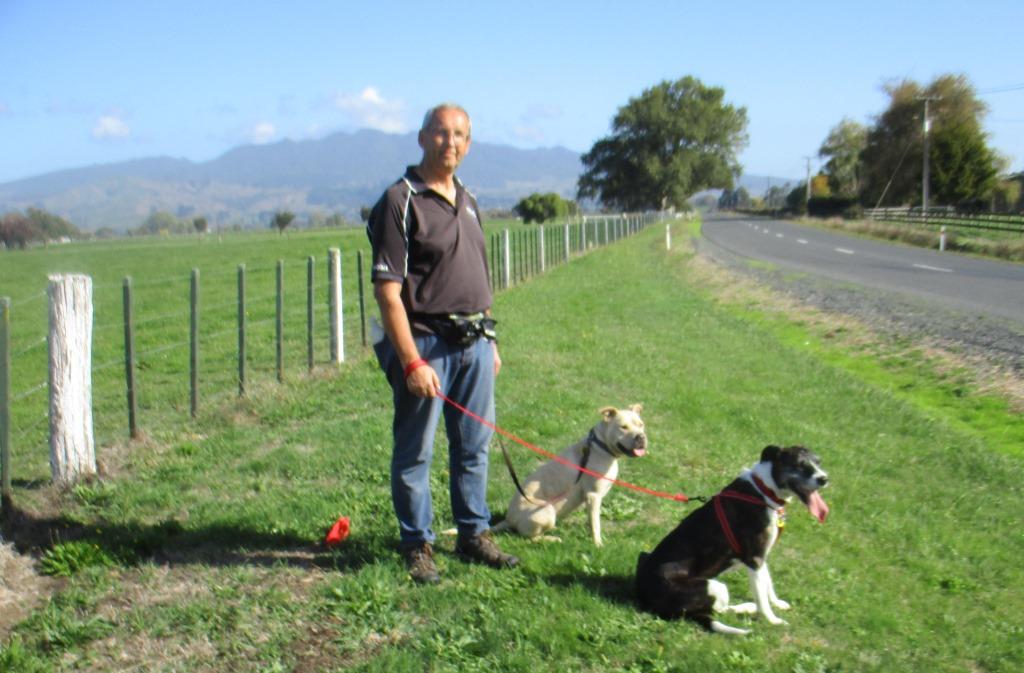 Of course, on these walks we've had to stop at the closed cafe and pub – Honey can't understand why we're not doing our regular weekly visits to both these places!

We found a beer named for Peter!
Peter jet washed all the dirty bonsai pots and rearranged all the shelving so we can see what pots we have when we start repotting – these are just the larger pots.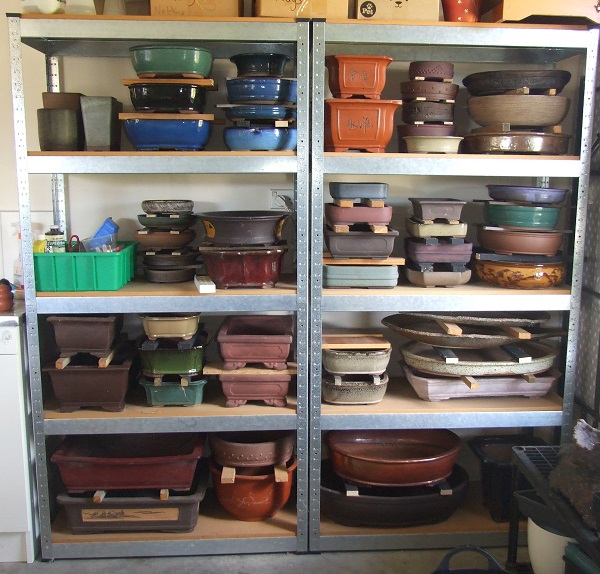 The long period of dry sunny weather we had during the month meant Peter could do a lot of work in the garden, removing the tyre towers we used for vege growing, cutting up firewood and chipping a lot of hedge prunings whilst Ann did the weeding, vege gardens and some bonsai pruning.
As the lockdown means we can't drive very far the girls have been suffering with withdrawal symptoms from not having their car rides. So even when Peter needed to use the Ute to move a trailer full of chippings into the garden then they had to join him.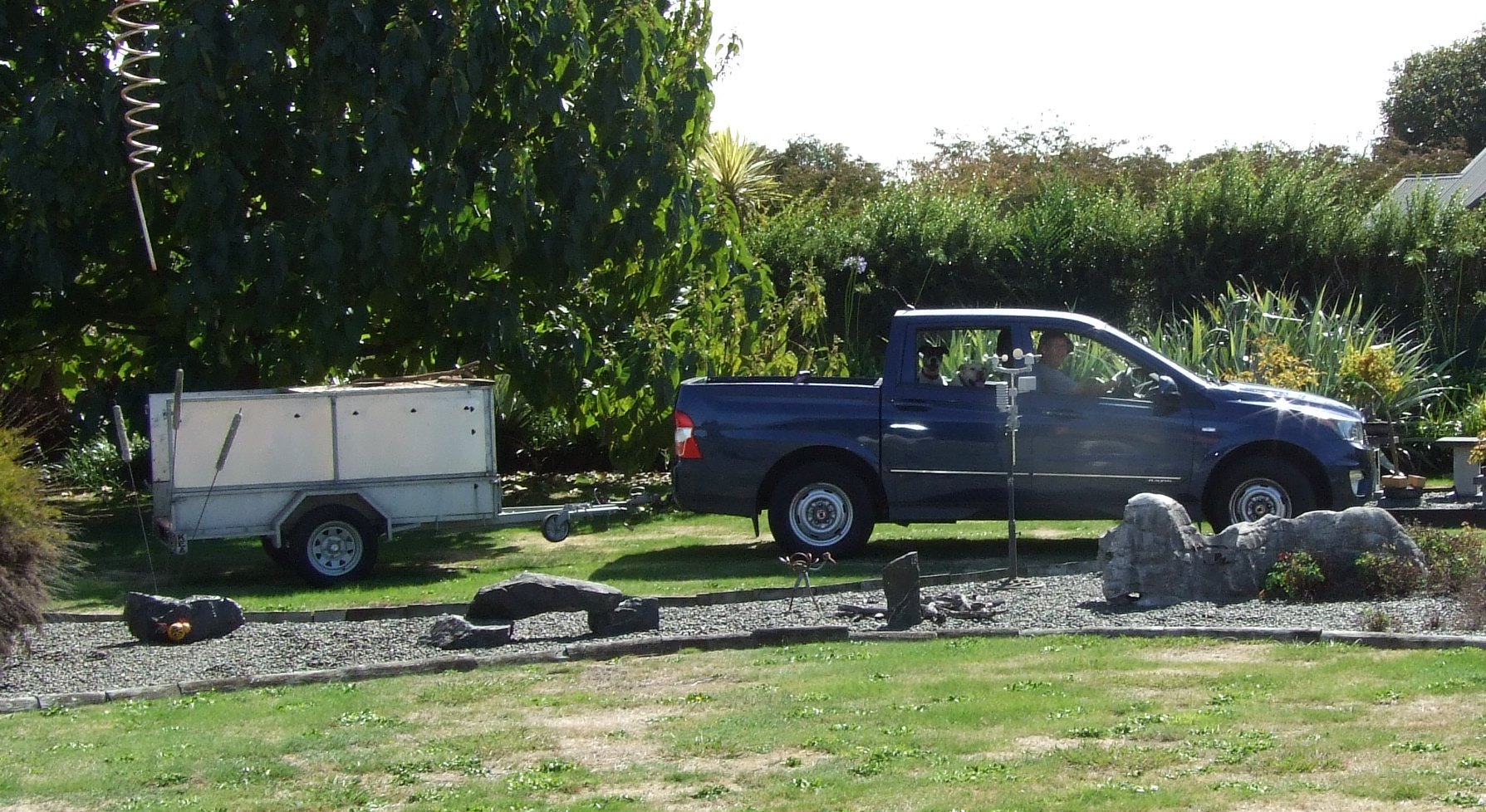 The apple and pear trees have done very well this year. Peter's been eating home grown pears for about six weeks and Ann made plenty of pear jam, pear chutney and pear paste (to go with our cheese). The apples have been keeping Honey going with her bedtime snack (we cannot get Sox to try the apple, she has to have ordinary treats) as well as plenty of apple crumble. The apple supply looks good for the month of May as the tree's still heavily laden.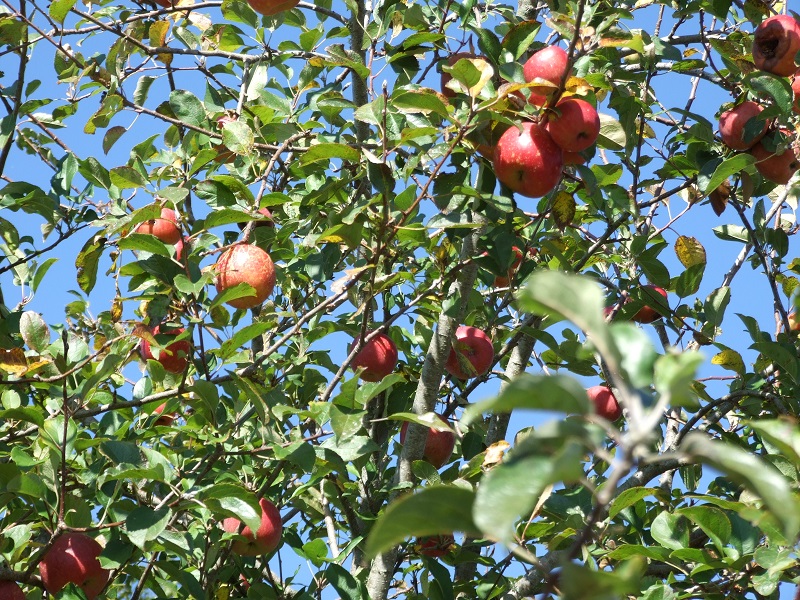 One of our neighbours dropped in for an uninvited snack – obviously they had not thought about the Covid 19 lockdown restrictions.
Ann has been trying to make bread as the bakery is closed. Her naan breads took a while to get right but the crusty loaf she's tried is great with a bowl of home made soup. Our main problem has been getting the flour.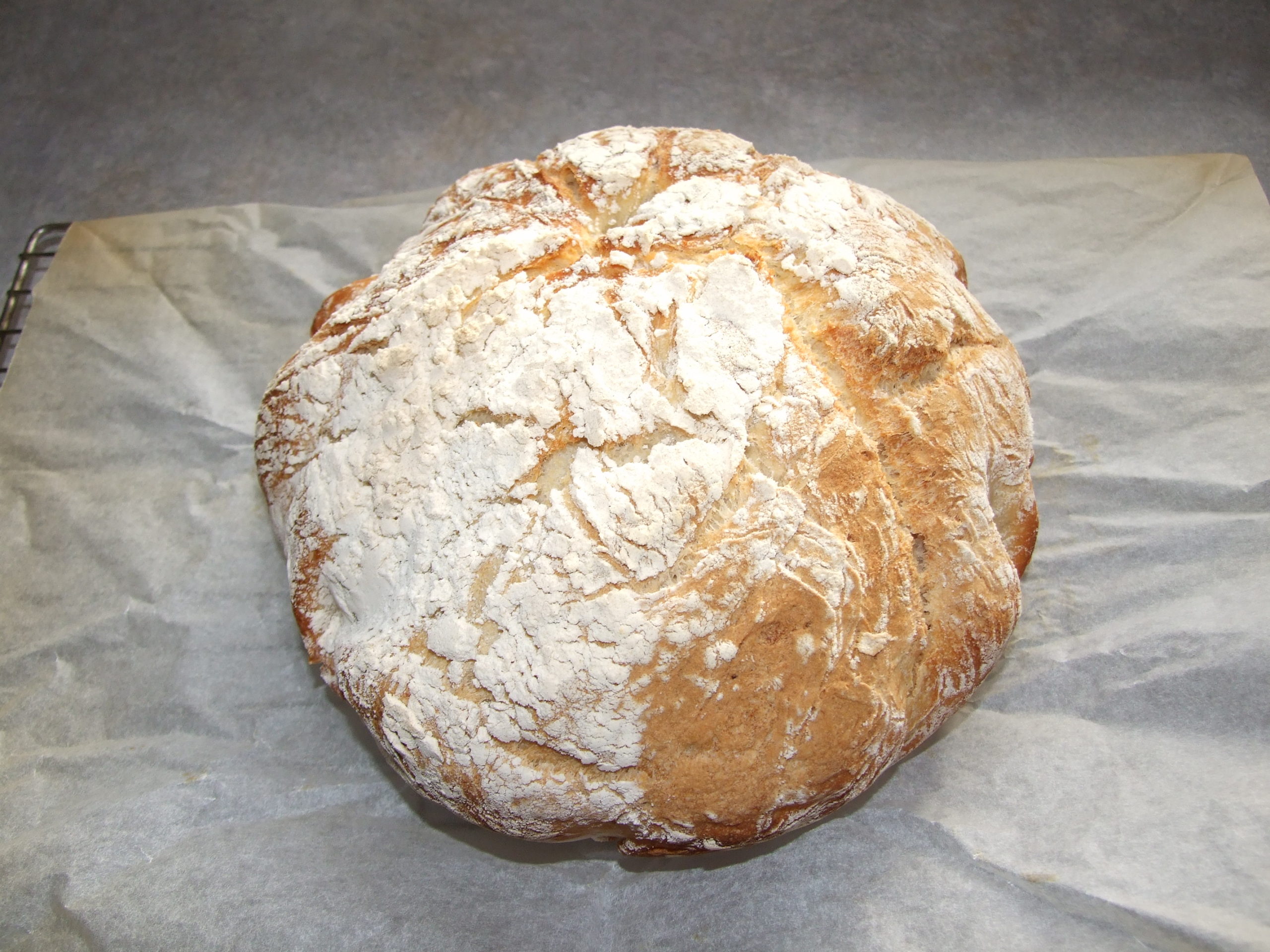 We've also decided to re-arrange the bonsai display area to give us more individual stands rather than benches. We've set up extra benches in the old hot house area where we kept the pines and with some added shade cloth created a new shaded area for the smaller or more delicate trees. Our original shade area, three sets of benches and one of the growing on beds have gone to be replaced by individual stands. Ann has been cutting down the climber on the fence to clear the back and there is still one growing on bed to be removed. There is still more to do but we need to find room for all the soil from the growing on beds we had there. Then we'll be repotting lots of these trees from the stylish 'plastic blue' tubs into proper bonsai pots.
ANZAC Day saw us at the front gate a few minutes before 6 am, listening to the national memorial service on the radio along with two other couples in the road before a very colourful sunrise.