Kia ora and welcome to our final news page of 2020.
After we dropped the girls off at Day Care we went for a walk, Peter wanted to go on three short walks near Waitomo where dogs were not allowed and Ann found a bush walk right next to Akela Kennels.  The bush walk at Walter Scott Reserve was a bit narrow, damp and overgrown, after 10 minutes Ann decided to turn back and Peter went on, he later told Ann she'd made the right choice as it got progressively more difficult and there were several trees that had fallen across the path which needed to be ducked under!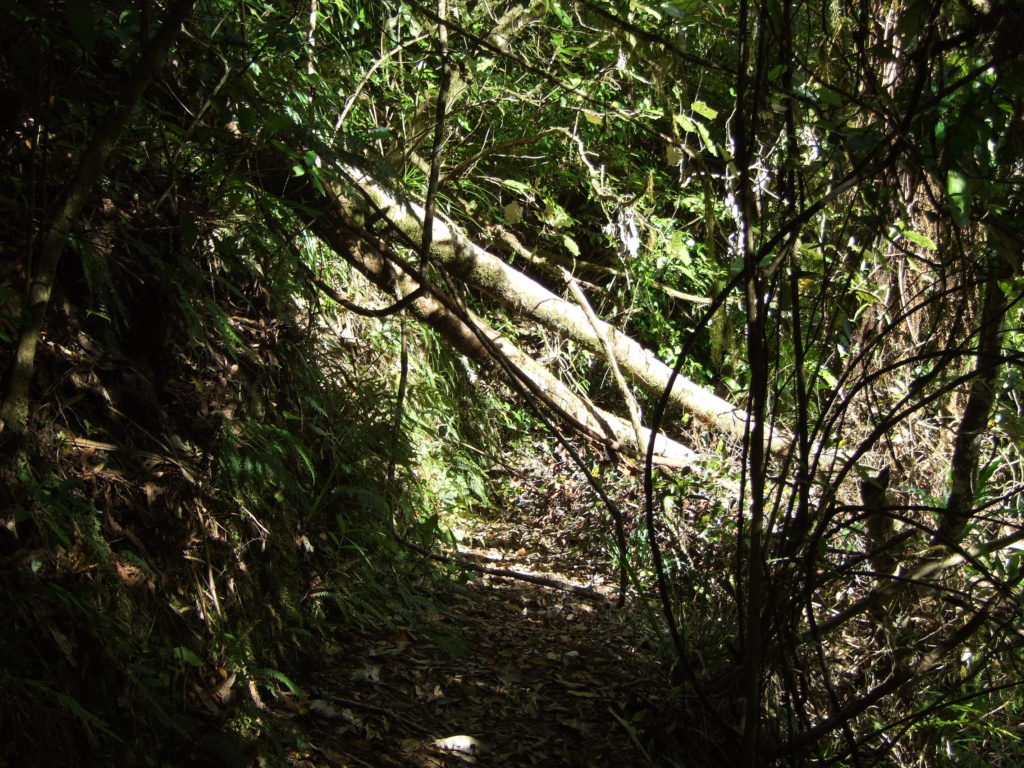 The short walk to Mangapohue Natural Bridge was much better – even though there was a wobbly bridge and quite a few steps up to the top viewing platform.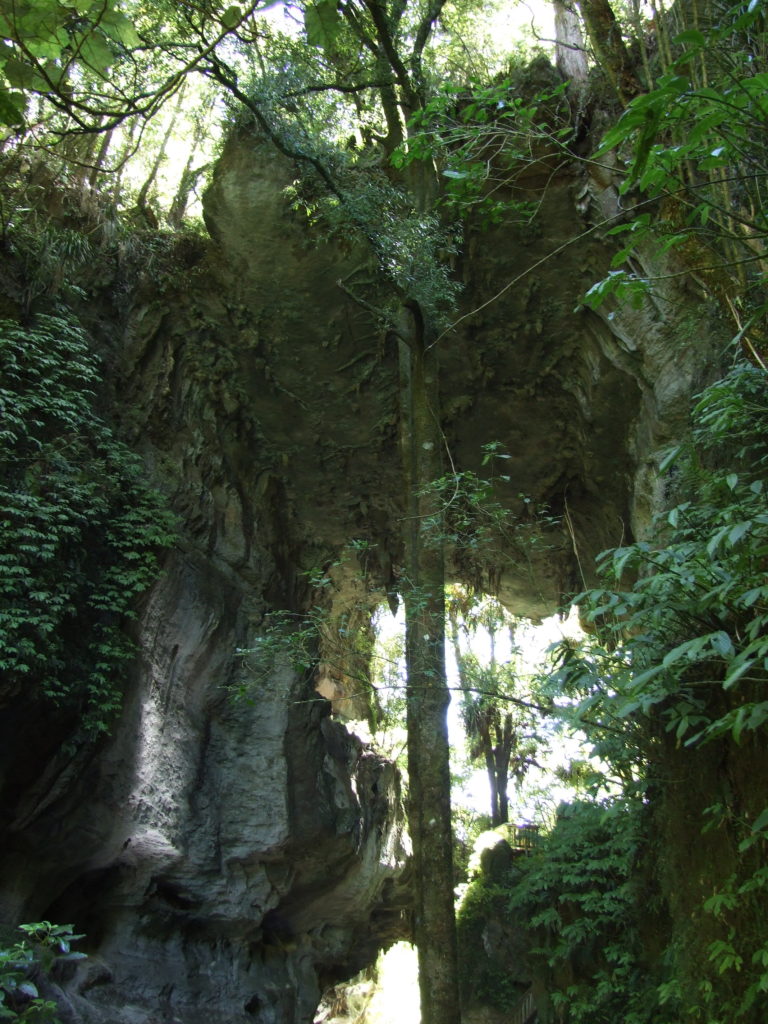 The second short walk was to Piripiri caves. We found more steep steps over a rock outcrop so Ann stopped at the top of the climb whilst Peter went down the other side to the cave, where there were even more steps down inside the cave. Walking 6km per day on the flat around the village does not prepare you for lots of steep steps!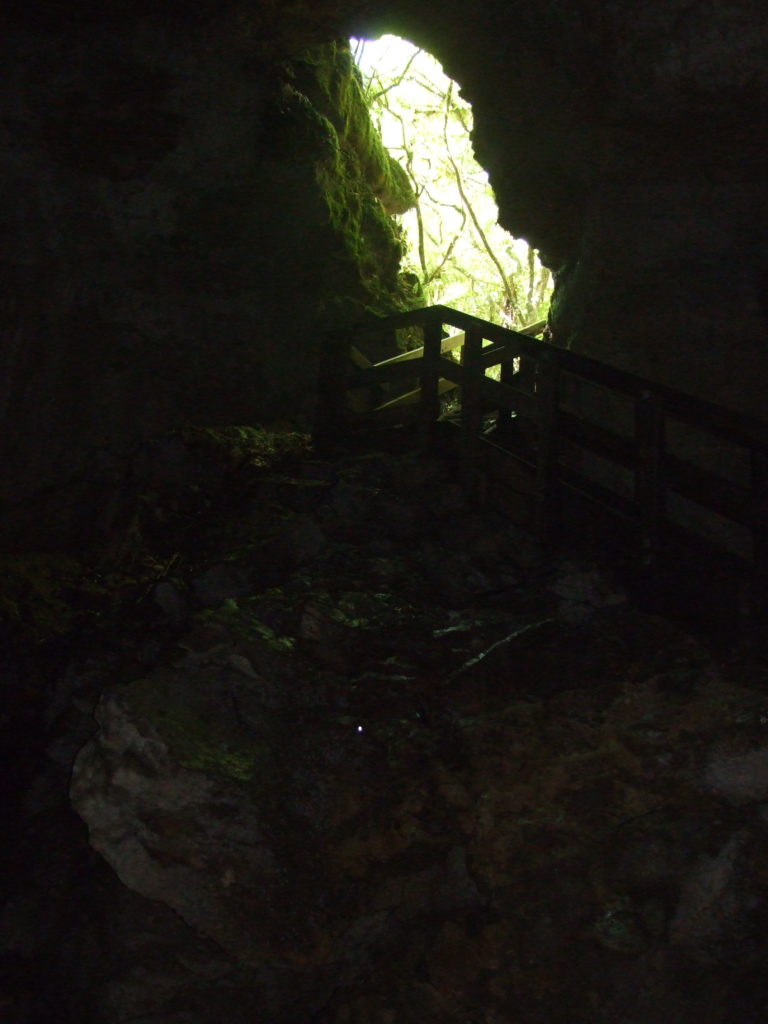 The final stop was Marokopa Falls, a 10 minute walk down to a platform at the base of the falls (with only a few steps this time) but well worth it.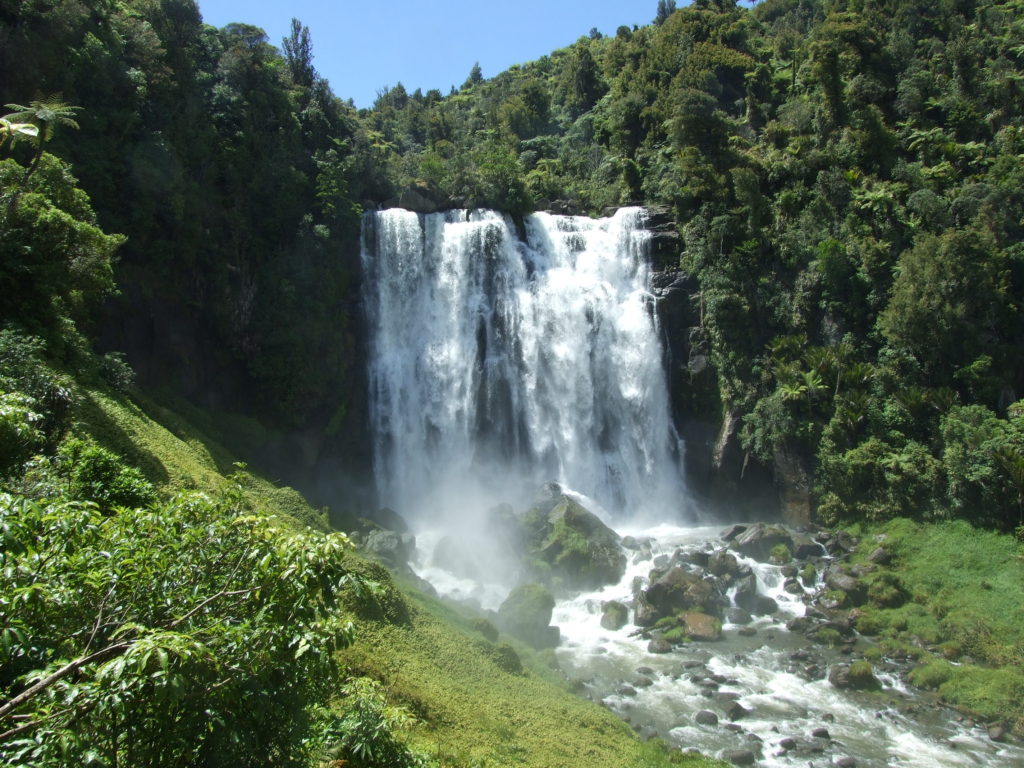 On the 5th and 6th we hosted a weekend of bonsai workshops for the Hamilton Bonsai club. Normally we would have had our Japanese master Nobu visit but with our borders closed that was out of the question for this year. Still, we got plenty of work done on our trees and it was nice for some of our newer members to come and learn more about pruning different species. On the Saturday evening we had a BBQ for our guests.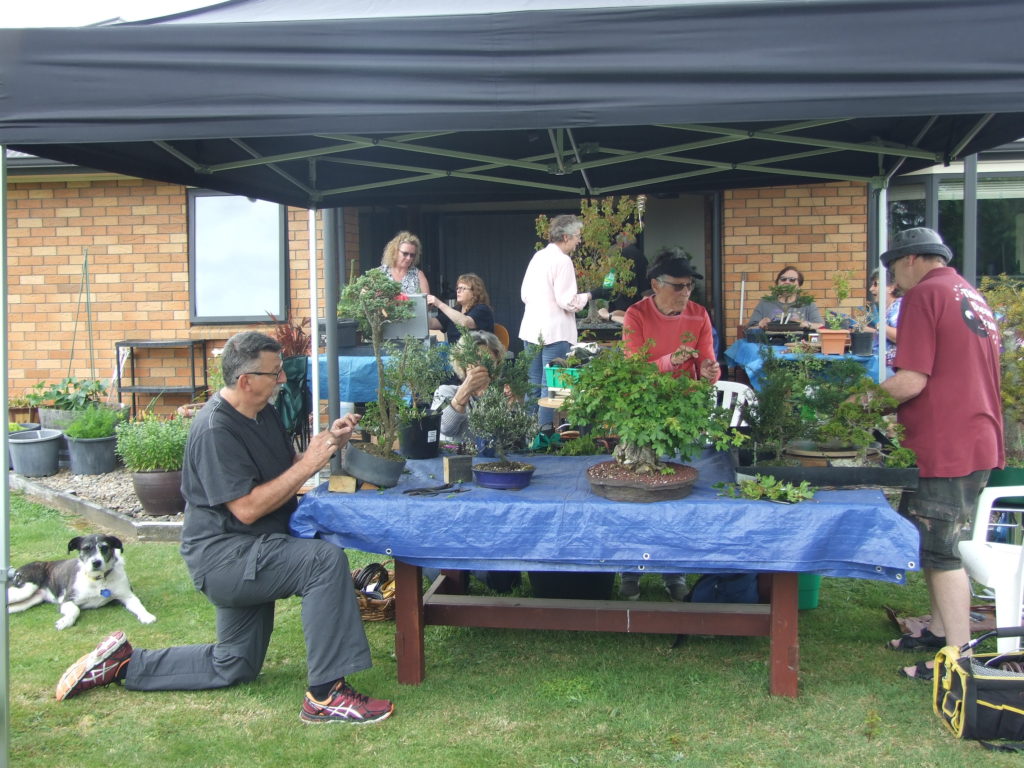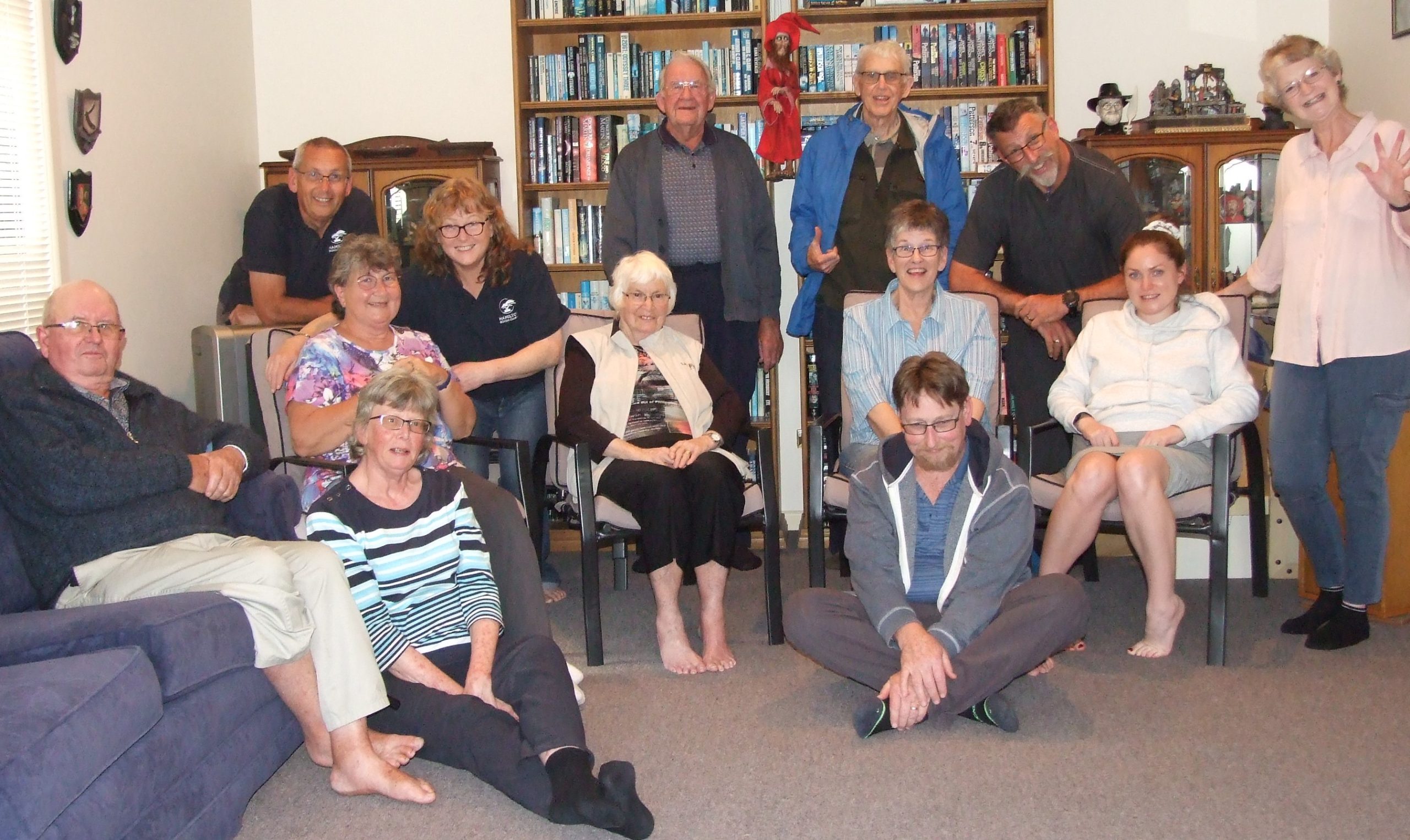 On the 9th we had another garden club come and visit – this time 30 ladies from Otorohanga who showed much more interest in the trees than the last group. After their visit we joined the ladies for tours of two of our neighbours lovely gardens followed by lunch.
Weather predictions are that we're going to have an even hotter, longer summer so to help with collecting more water for watering the bonsai and gardens we bought two 1000 litre water tanks.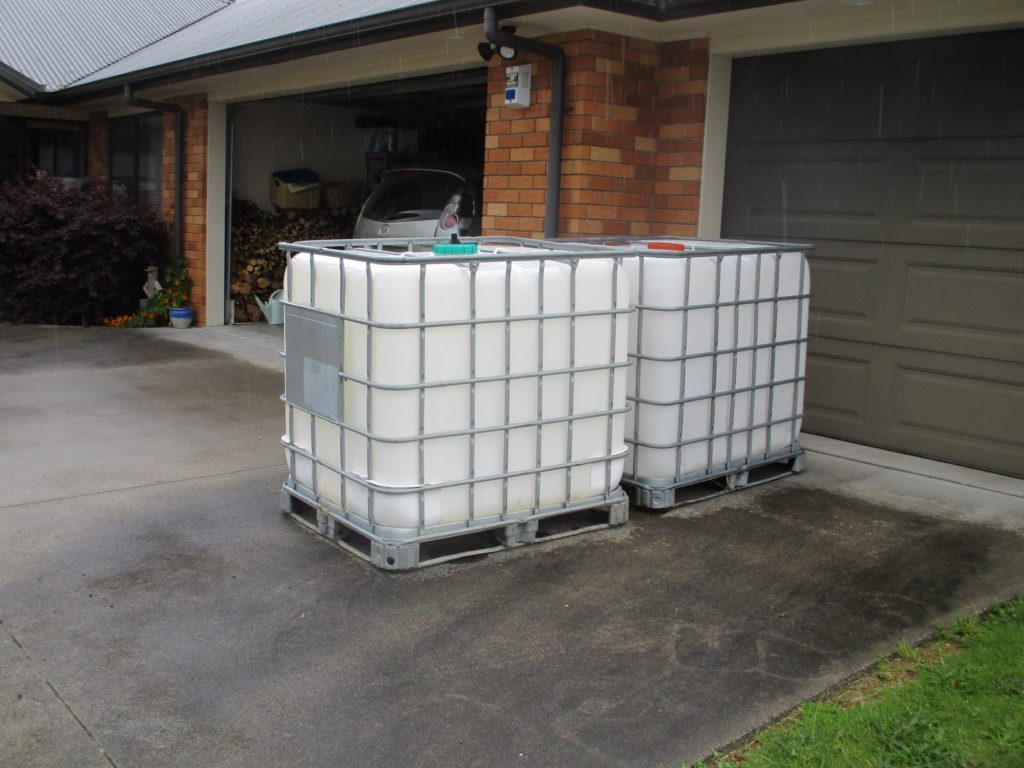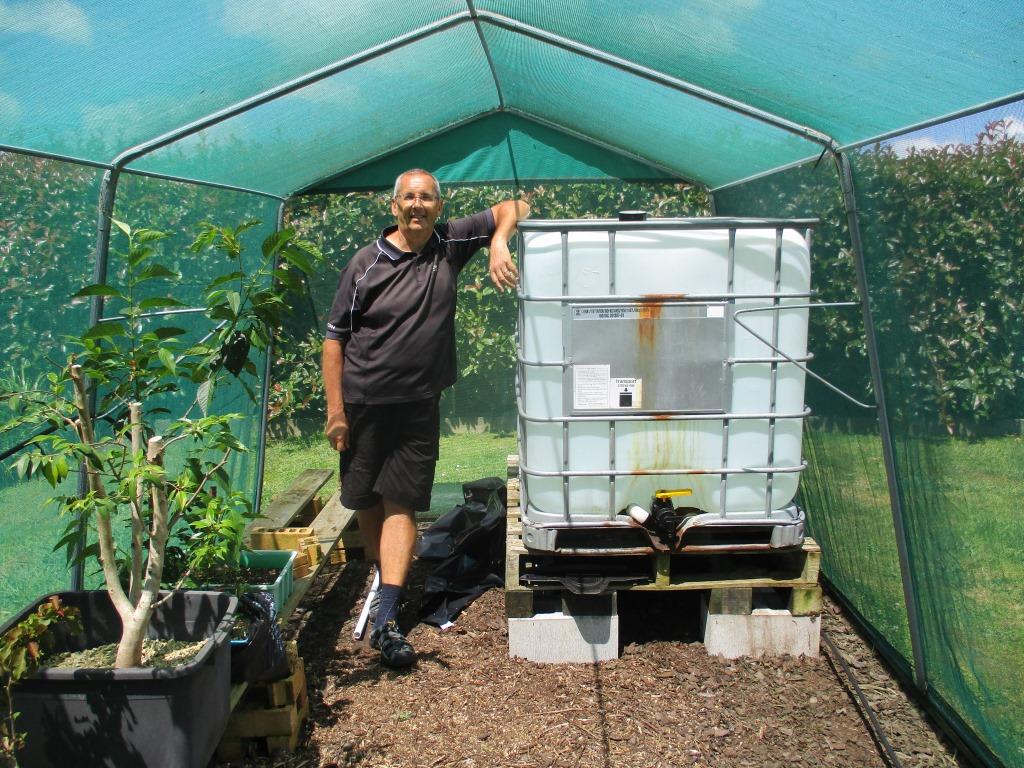 After fitting taps, Peter set the first one up in the shade house, the second by the growing on / vege beds in the paddock. Both are covered in black plastic to stop the water from going green.
Peter went for another walk whilst the girls were at Akela (and Ann stayed home), this time the Nikau Loop walk on Mount Pirongia. Part of the walk is on a gravel roadway to a campsite but the rest is through native bush alongside a stream. There is also a cave which you can crawl through.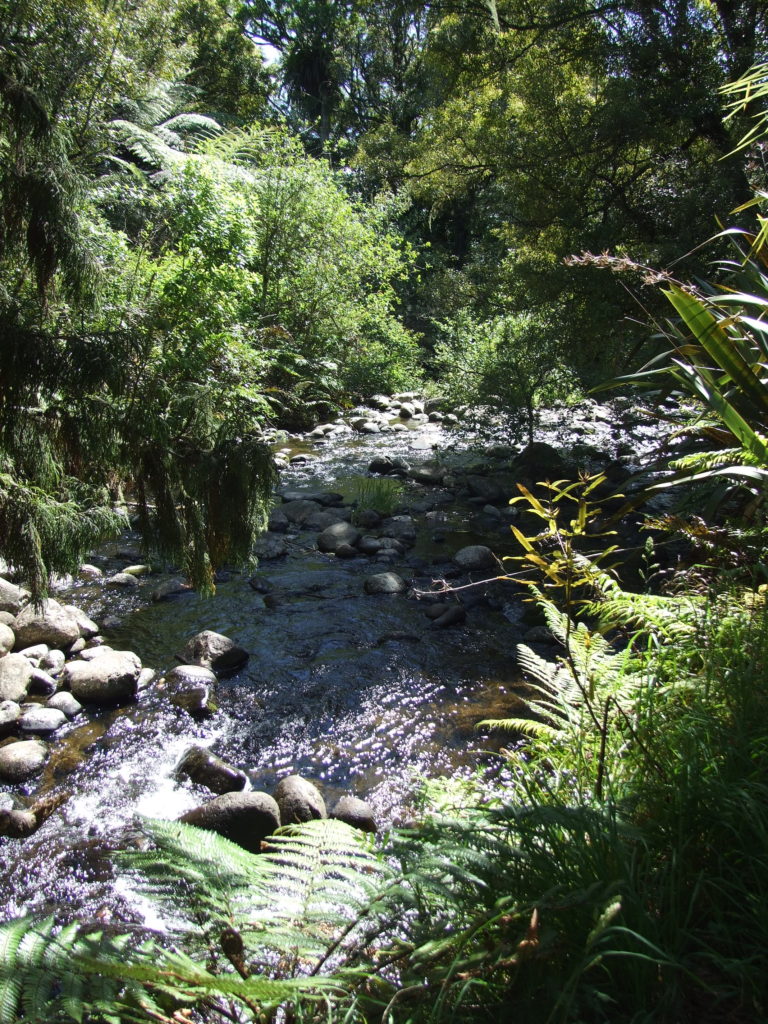 Peter also made a new turntable for our bonsai work – this time using an old bar stool that was being thrown out by some friends.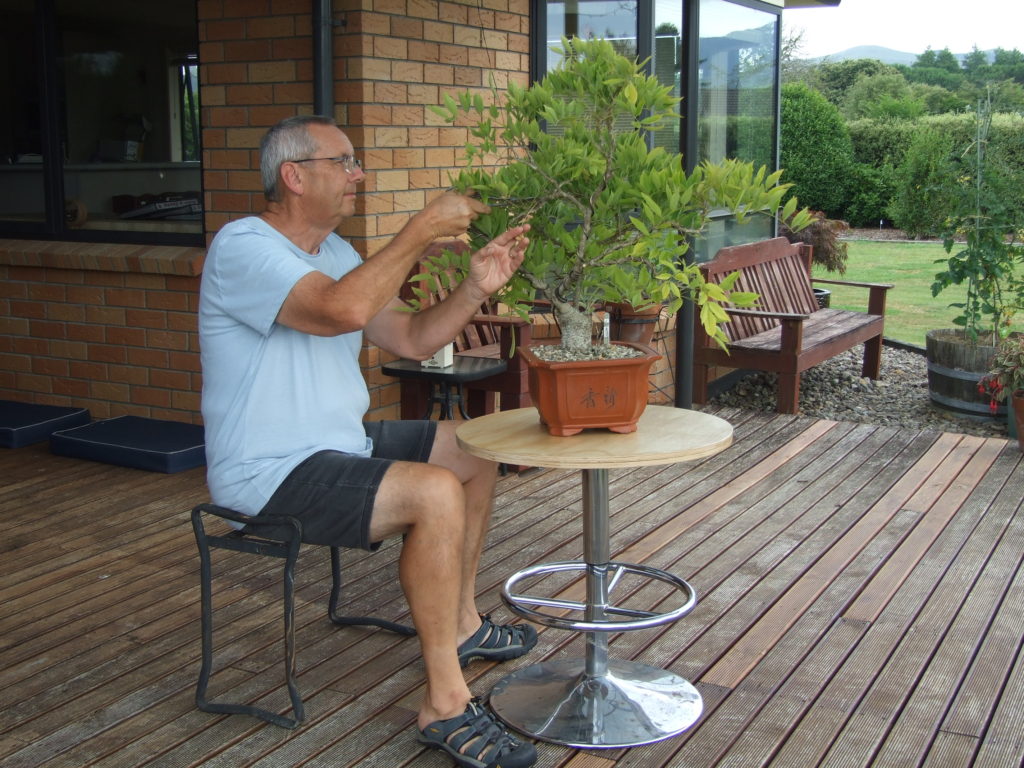 Christmas was very quiet for us. We went for a walk around the village then chilled out for the day reading, eating and drinking (of course). We tried to get Honey and Sox to help us open presents. Honey was happy to join in but Sox want nothing to do with the crackly. noisy paper!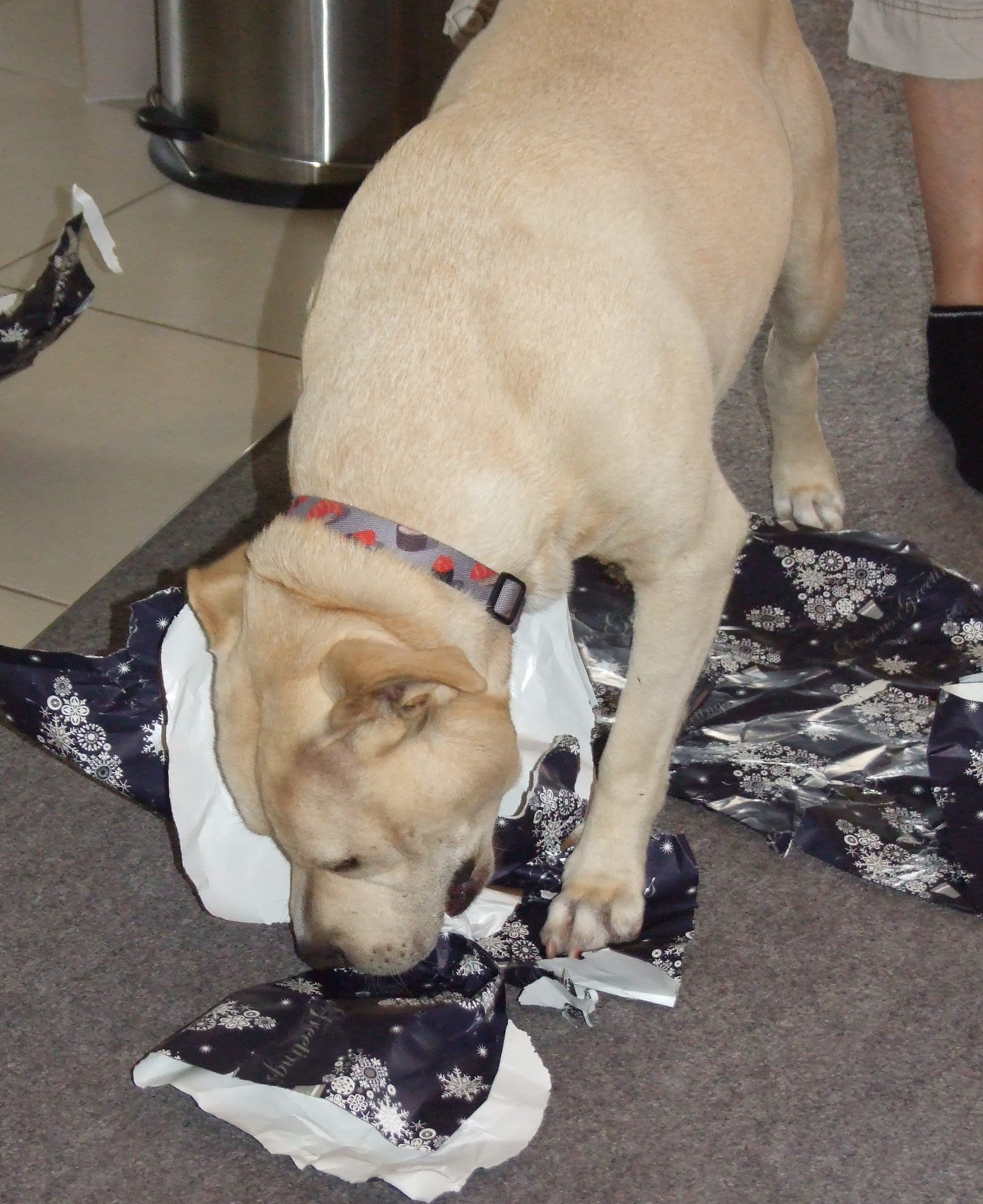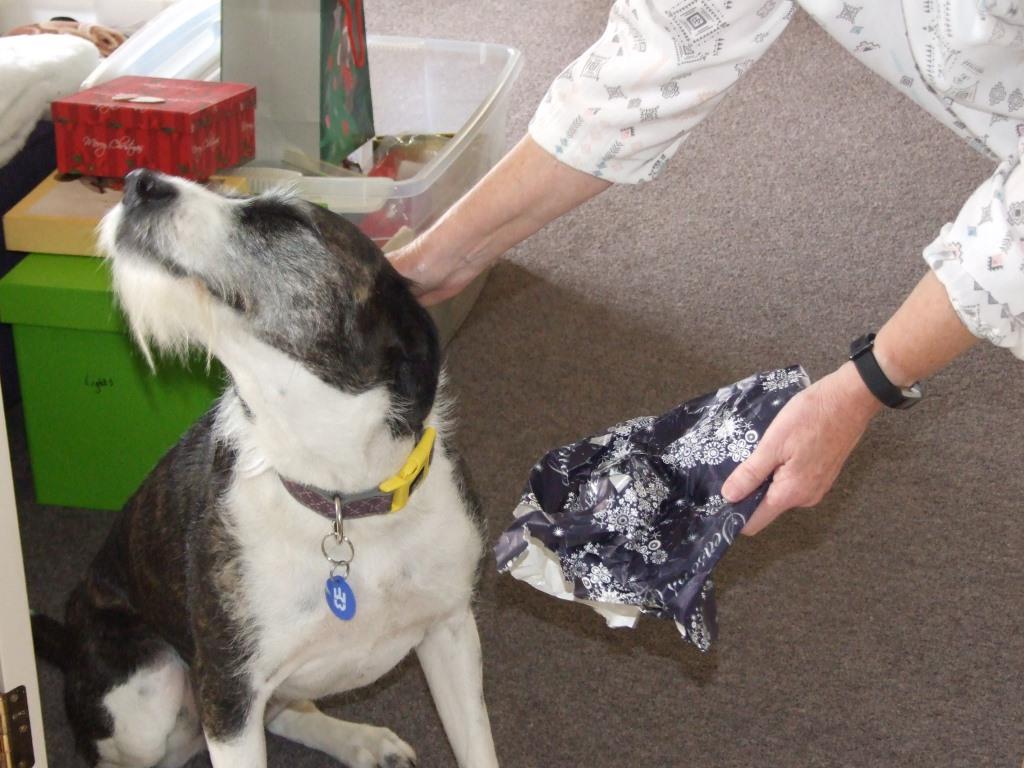 We spent Boxing Day having lunch with old friends Jean and Tim.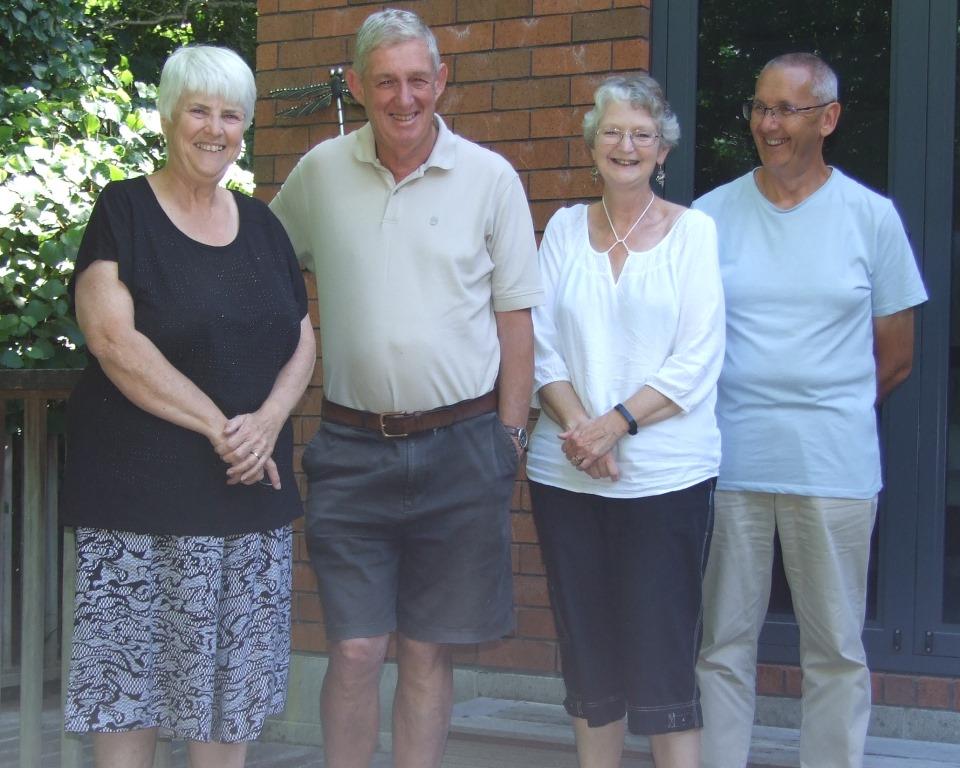 Another friend, Bev, created this wonderful piece of garden art for Ann using an old teapot given to her many years ago.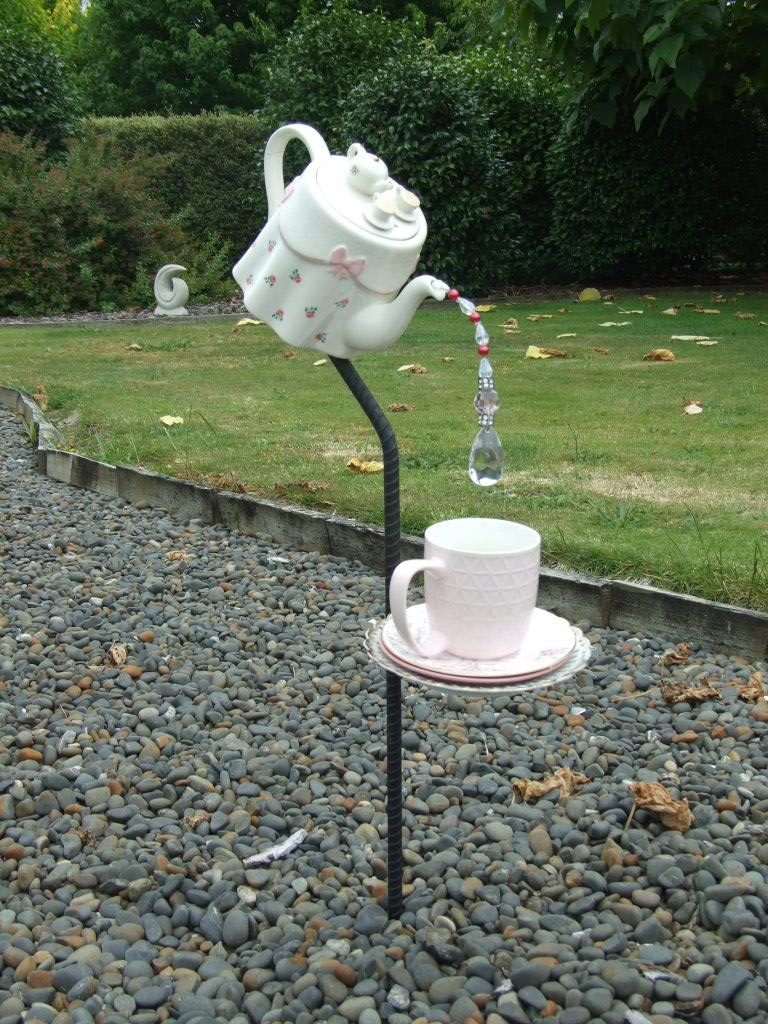 The month ended with some really hot, humid weather. Honey hid underneath the nandina whilst Sox relaxed in the shade of the paulownia tree.