Kia ora and tau hou hari (happy new year),
We had a good start to the new year with Marshall and Sandra coming round for lunch on New Years Day.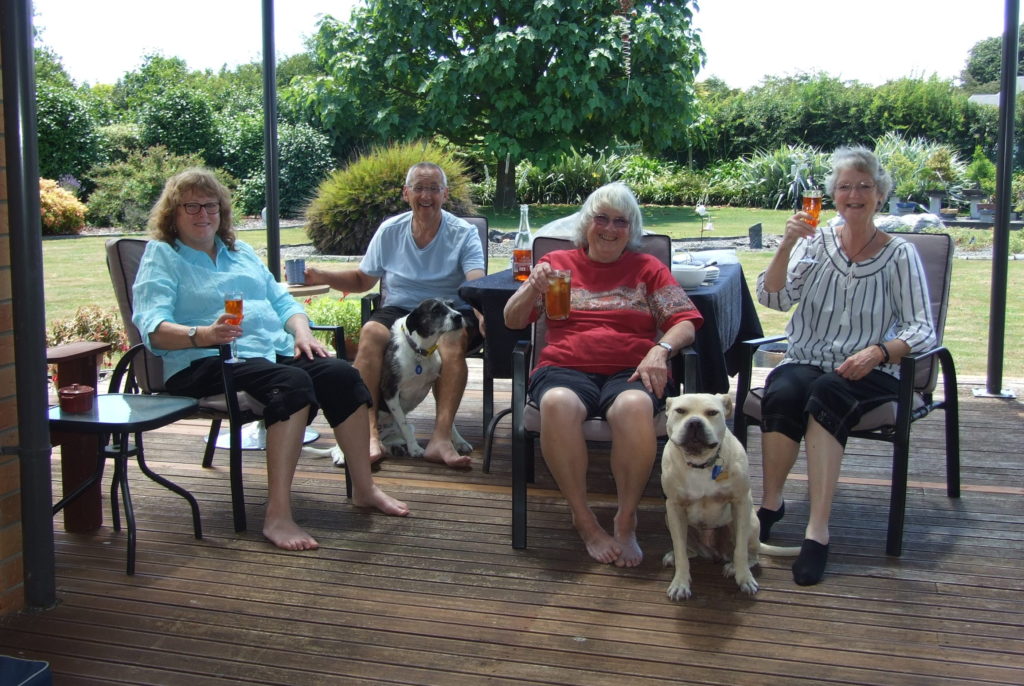 It's been very warm this month which means we've settled into a routine of walking the dogs at 8am then working in the garden till lunch, followed by working inside, reading or napping in the afternoon. During the morning walks we've seen a fair bit of wildlife, rabbits, hares and quails included. Fortunately the girls haven't seen all these so there's been no excited attempts at chasing them. We've also had a few thunderstorms and the rain has topped off our water tanks. Hopefully this will last us through summer.
Honey's been getting more stubborn on her morning walks, refusing to go the way the rest of us want to go. If we point Sox in a direction she will just go – and keep on going!
Hmm – which is the statue and which is the real dog?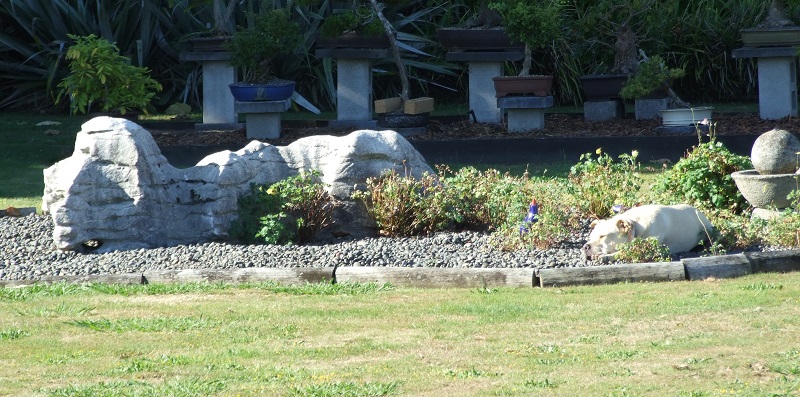 The girls like getting extra treats – like these empty cream bottles which they get to lick out.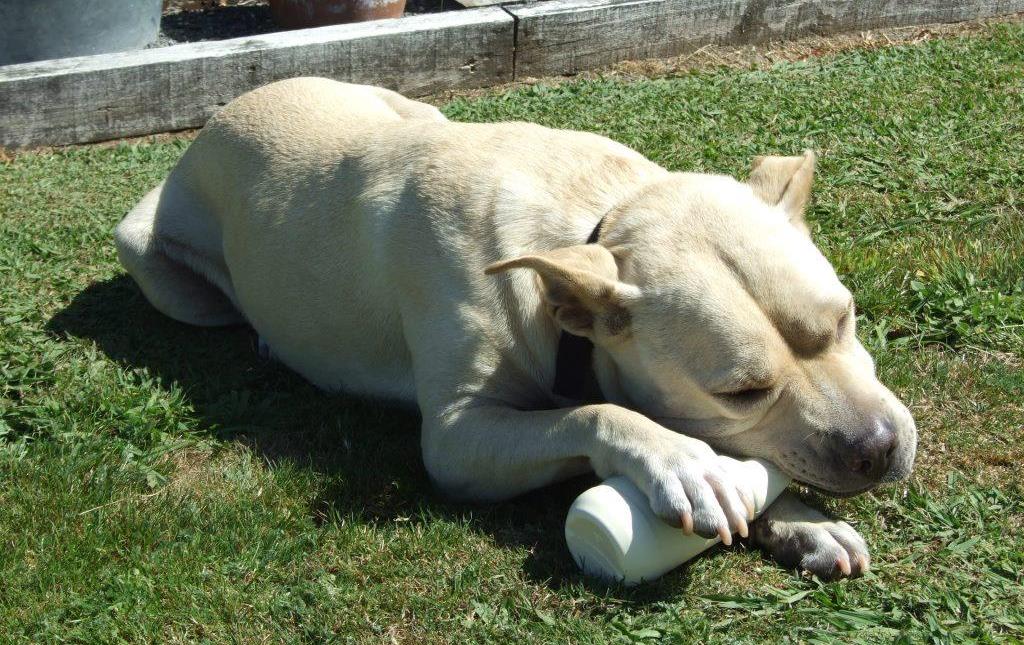 We went out for a meal as guests of one of our bonsai friends who wanted to thank Peter for all the times he has helped her with computer problems. A very nice meal at Furnace restaurant in Hamilton.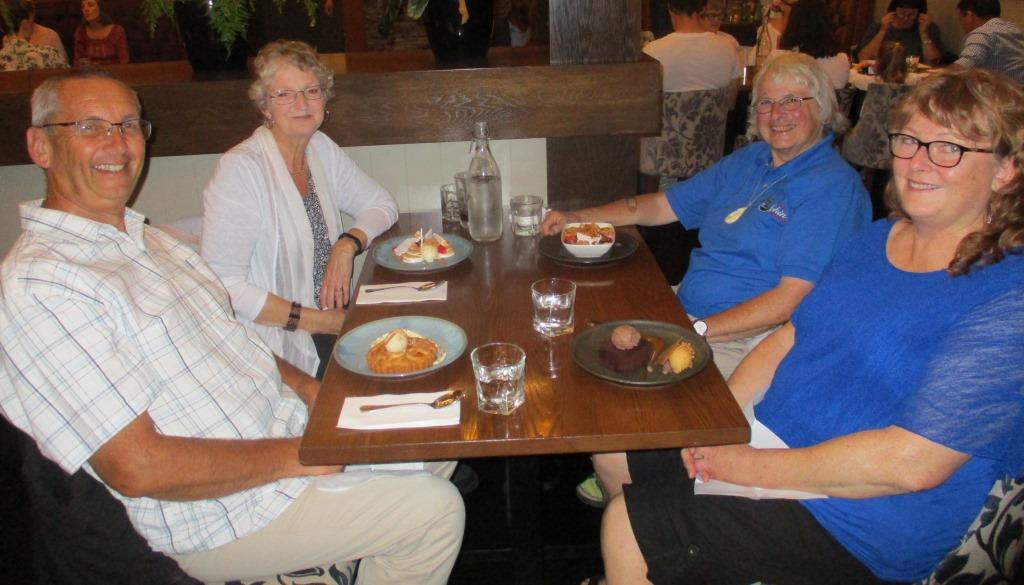 Azaria and Carolien came for some morning tea complete with chocolate brownies!
Peter has finished cutting up all the tree trunks we had cut down 18 months ago – now all he has to do is hire a log splitter to turn it all into firewood.
He's also started making a second wood shed to store the firewood behind the sleepout.
By the end of the month the temperature has been consistently in the high 20's C, even reaching 30+ degrees some days. Honey looks for some shade whilst Sox enjoys the sunshine.