Ngā mihi o te tau hou/Happy New Year
December was very dry, the grass more or less stopped growing (although the weeds didn't) and mowing turned very dusty. We did have some rain on Boxing Day but the garden (and our water tank) needs a lot more.
Once again we hosted a weekend of bonsai workshops with Nobu.  We had 10 people each day working on trees with another 3 just observing. Along with Nobu that made 14 people in our garage both days!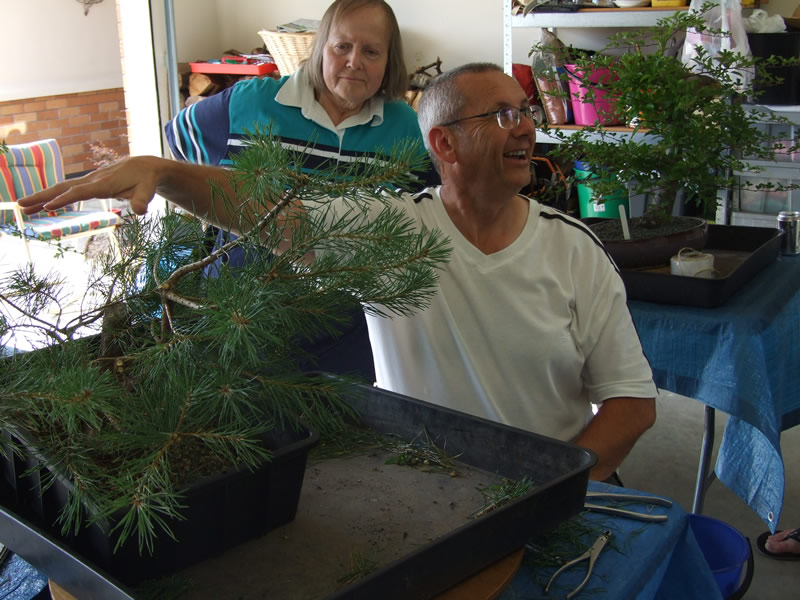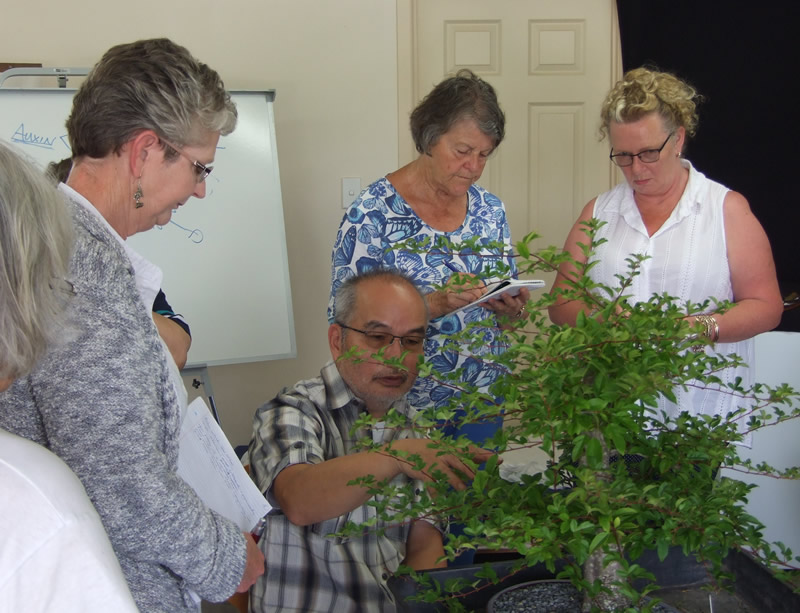 A full weekend with both workshops booked out well in advance and an entertaining BBQ on Saturday evening. Everyone enjoyed the weekend except Honey who tried to hide in the study all day, until Ann shut the study door.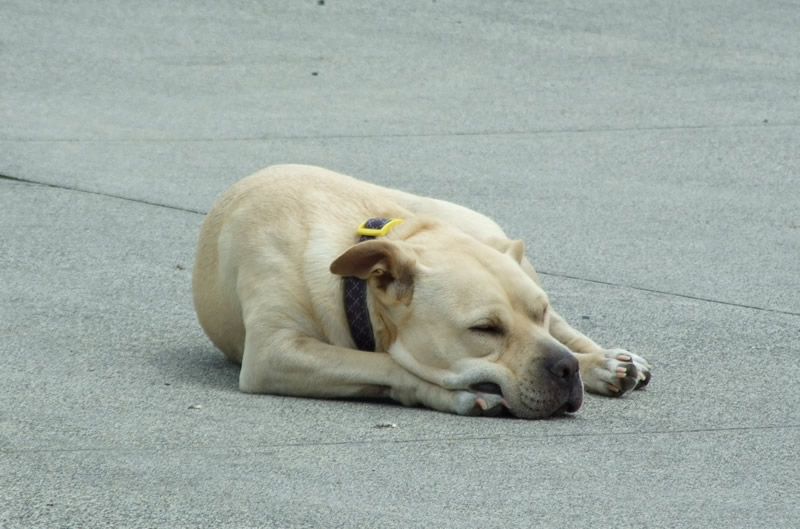 We also had a dozen people for the Saturday evening BBQ.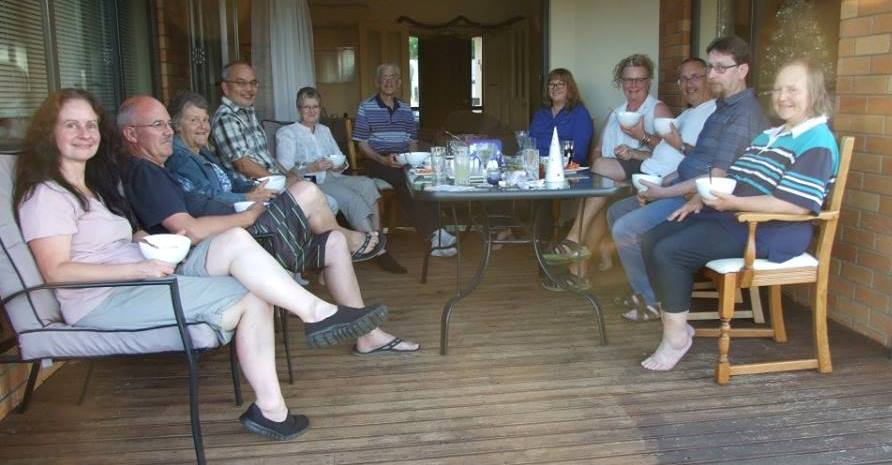 The pots we made at the bonsai club have come back after their second firing. We're very pleased with them. Now we just need to find a couple of bonsai trees to put in them.

Peter cut down one of our 8m tall Wellingtonia trees for us to use the top 2m as a Christmas tree. The rest of the tree Peter has chopped up ready for the wood burner next winter.  This tree was one of 10 one year old seedlings that we bought 8 years ago and planted in the paddock. For an initial outlay of $2 a seedling we've got a couple of weeks of firewood – saving us over $100.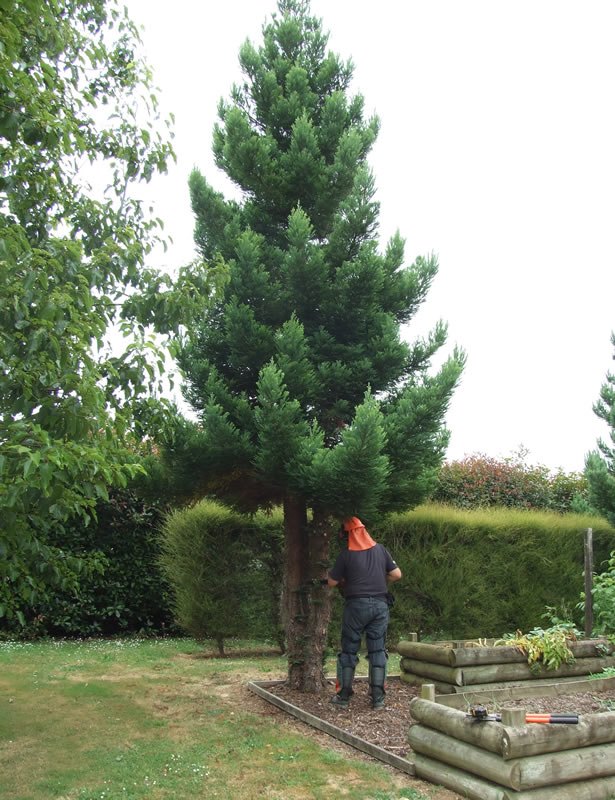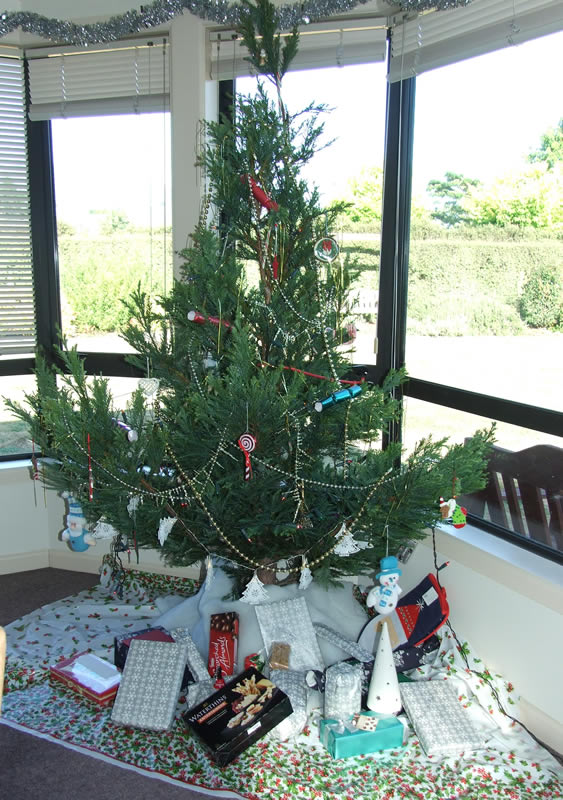 On Christmas Eve we went to see the new Star Wars movie in 3D at the local cinema. It was very good and as there were only eight of us in the cinema we had lots of space.
Our Christmas day was quiet and peaceful. We went for a walk round the vilage with the dogs then spent the rest of the day relaxing and reading.  Peter cooked our usual Christmas Day dinner – a Chinese meal – yum!
The girls both had new collars and squeaky toys.  Maxie was straight into the unwrapping.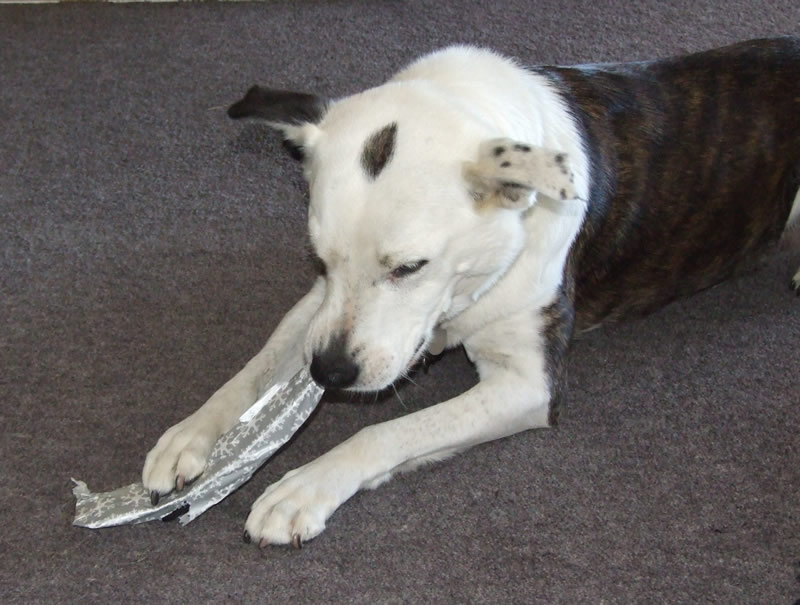 But Honey wasn't so sure……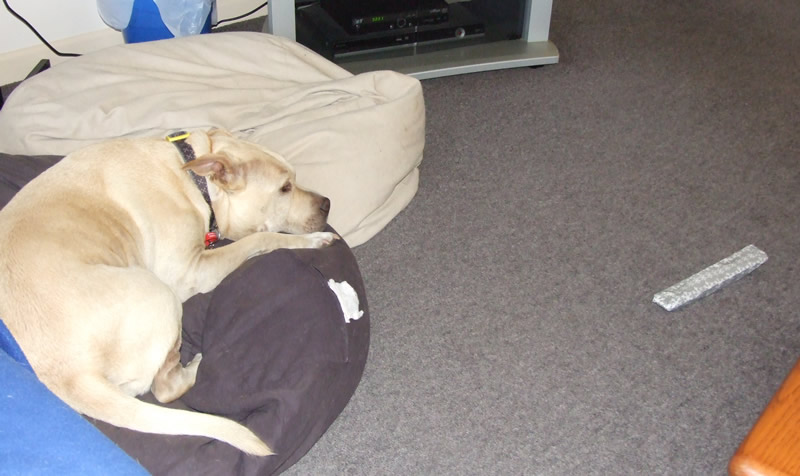 ….. and needed a little help from Ann.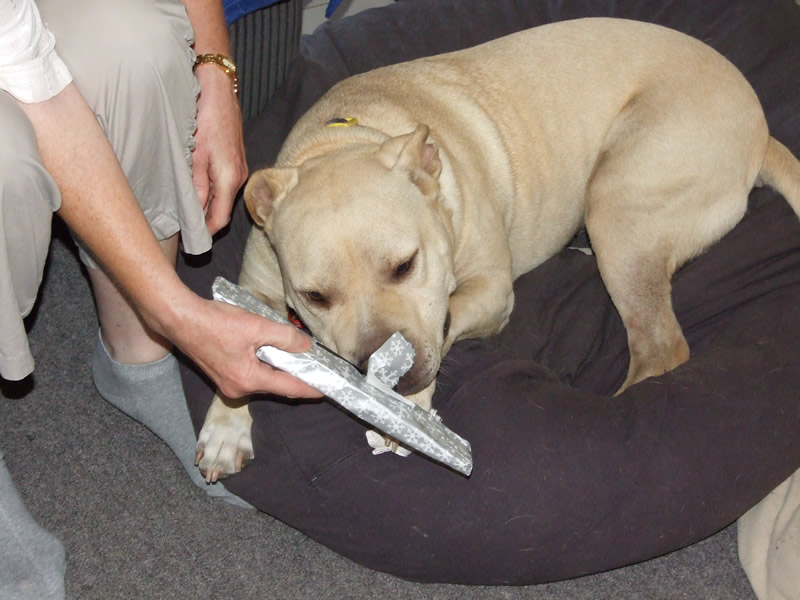 Maxie enjoyed playing with both squeaky toys.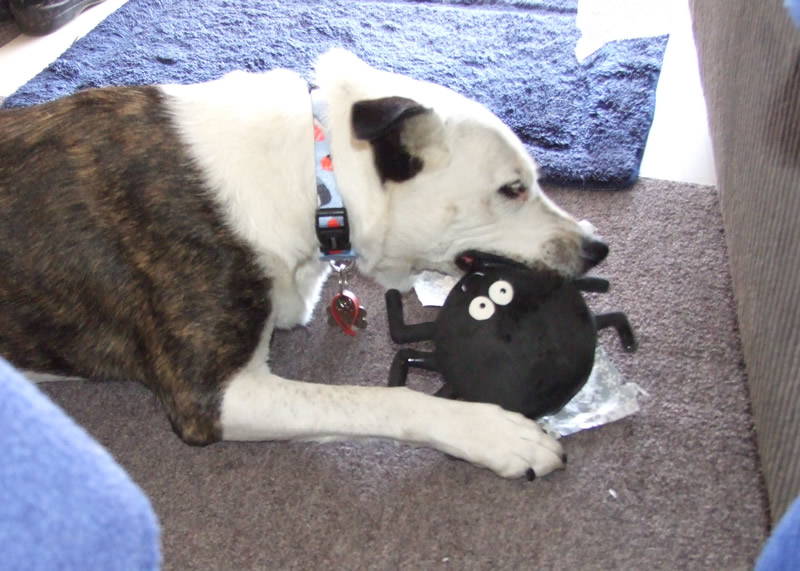 But Honey is too refined for all that!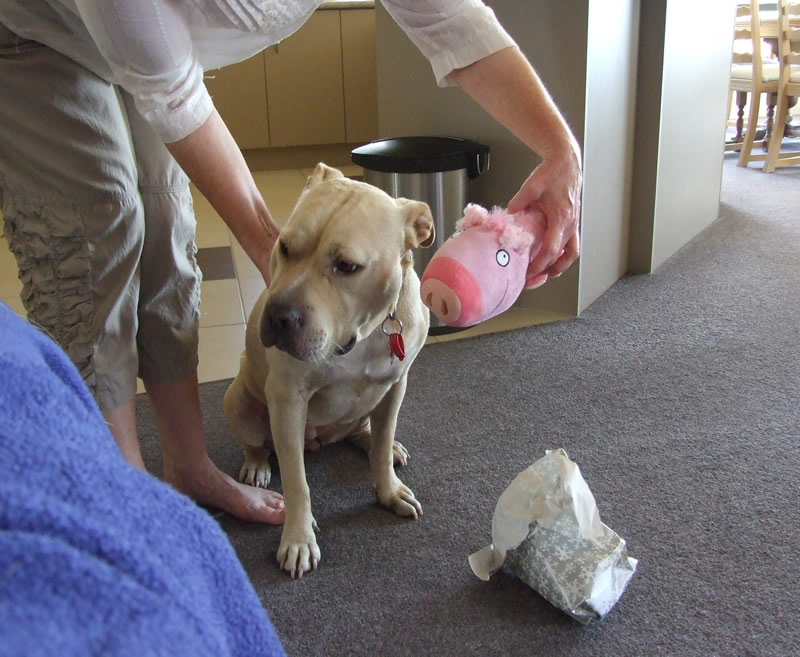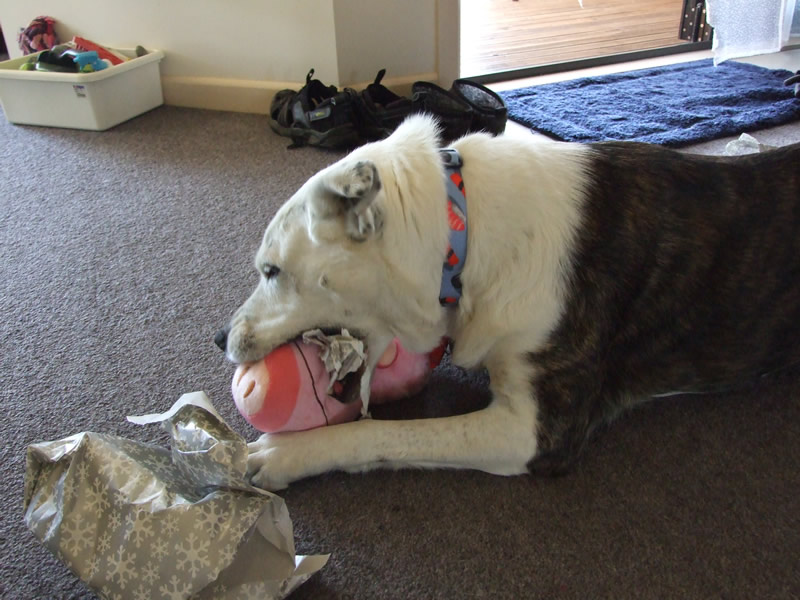 Would you believe – Honey managed to split another claw!  This time it was one of her dew claws. Thank goodness for some liquid skin that Ann got from Boots last time she was in the UK. We dripped layers onto the claw (like superglue). Fingers crossed it will work. We don't want to go through all that again!
Maxie's now on to magic bag no. 4 – and she's got in to the habit of showing us it's empty!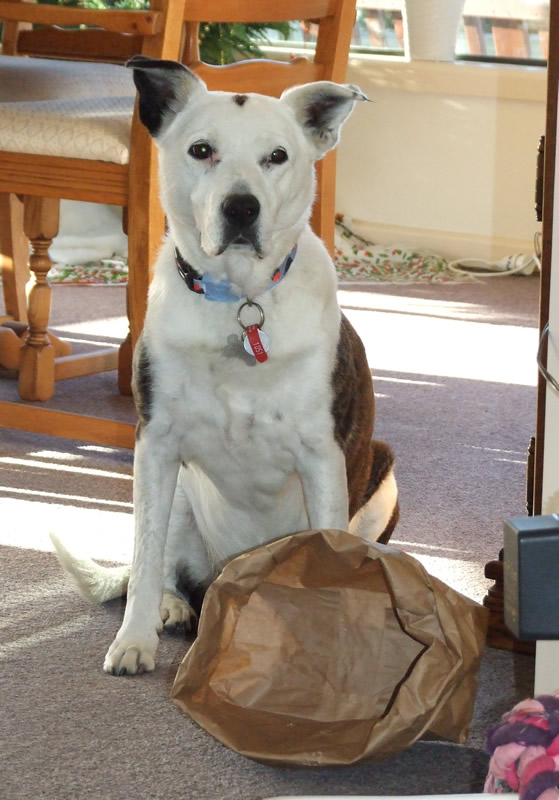 As we've not had any rain for over a month, Peter's had to aerate the tank water to stop it going stale – 30 minutes with the hosepipe stirring the water.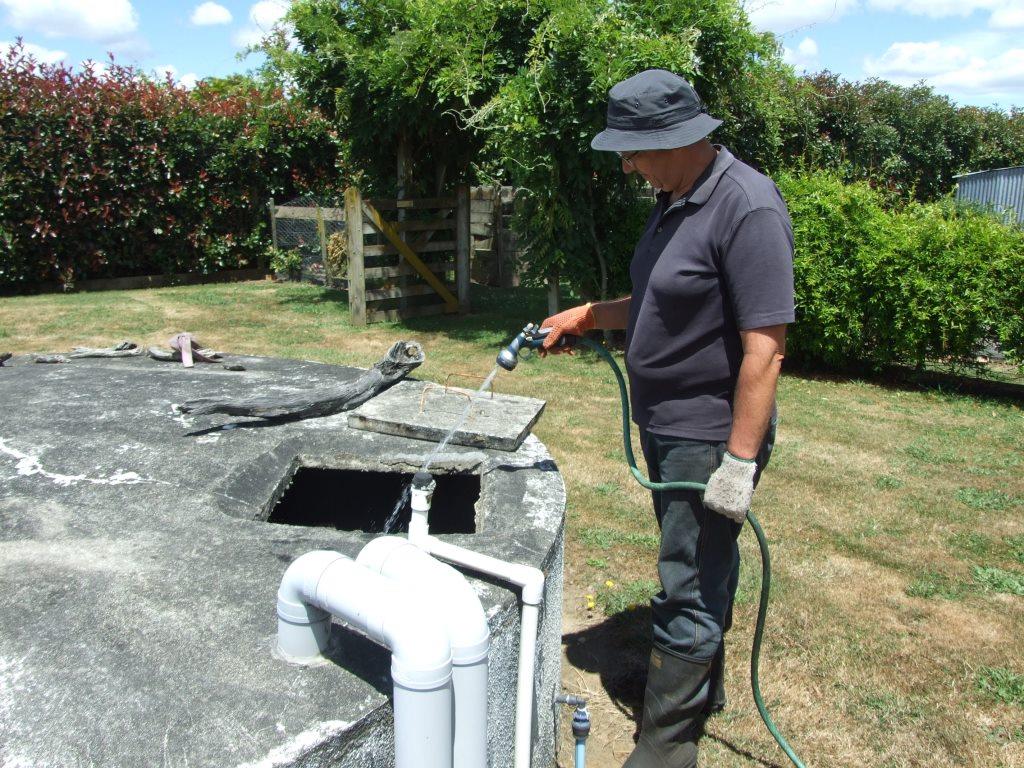 News from Home 
Peter's family have been very busy!
Congratulations to Nick (Peter's nephew) and Kaz on the birth of their gorgeous daughter Isla. Grandparents Dave and Ann are also besotted with their first grandchild.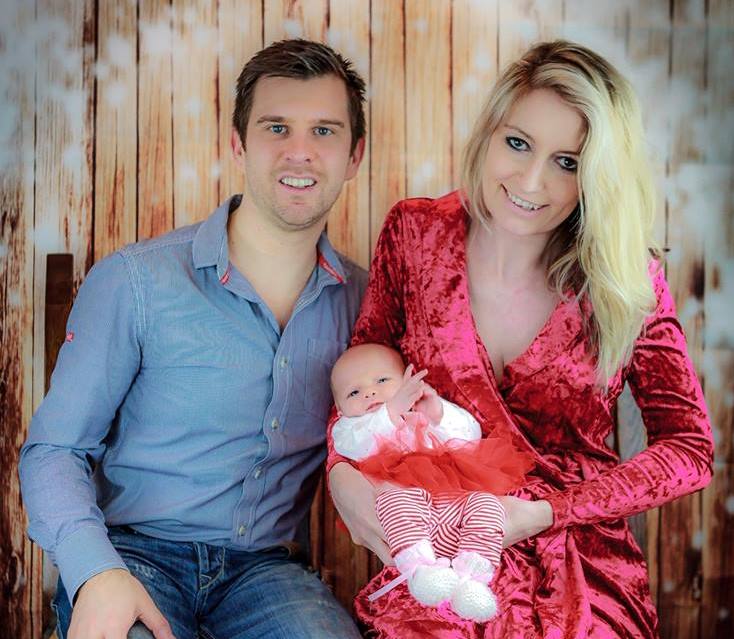 Also congratulations to Kyle (Peter's great nephew) and Emma on their beautiful wedding.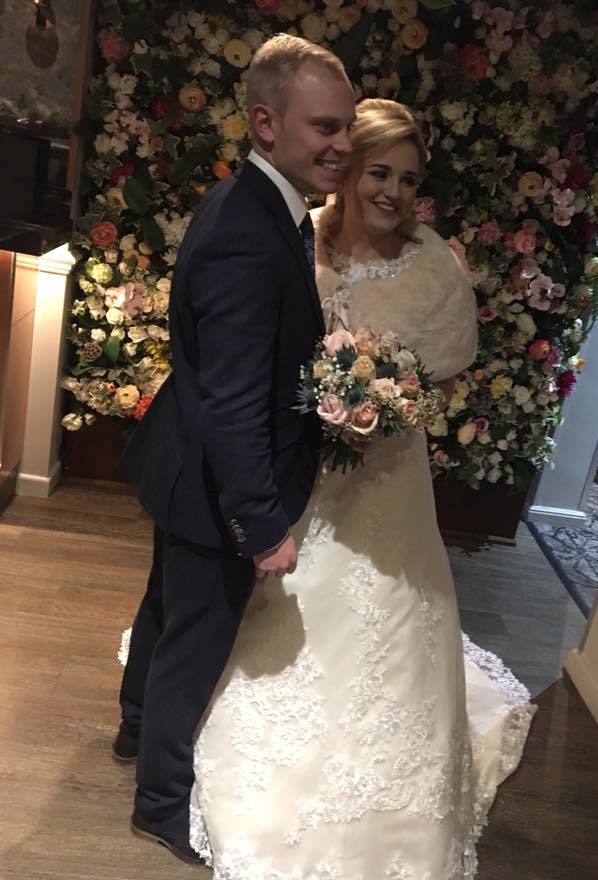 Dave spent a week in  London on a Pru Leith cookery course, and since his return Ann (the other Ann Mudie) has been enjoying the results!  We can't wait until we can experience his new skills too.