Kia Ora and Welcome to our November News!
We've all been enjoying the warmer weather. Sometimes we have to remind ourselves it's still spring although summer will begin in December. The forecasters have predicted a very long hot summer this year. We'll need to keep a much closer watch on our water tank so we don't run out of water again.
Honey and Sox continue to love their daily walks, which must include visits to the shop, pub and cafe!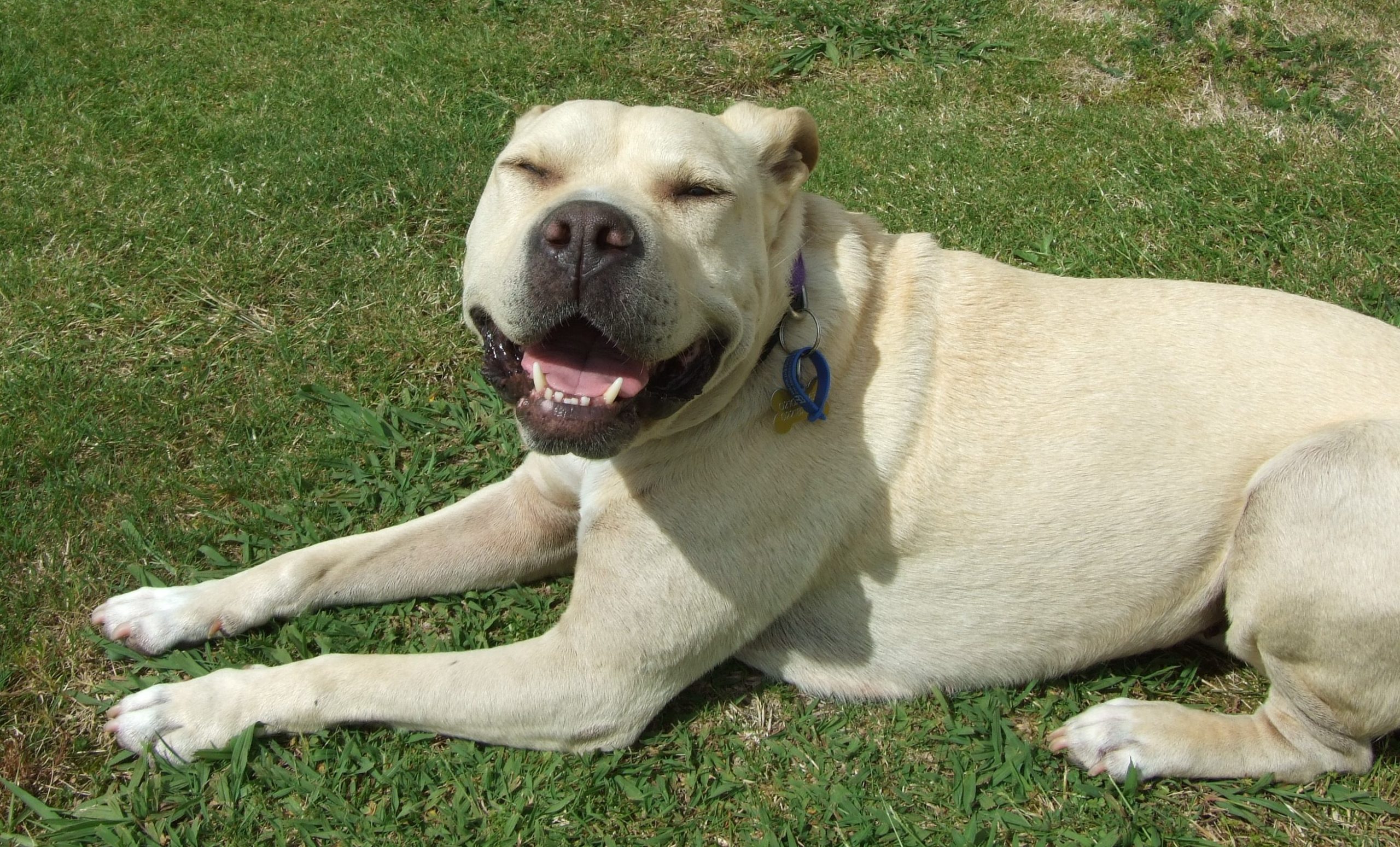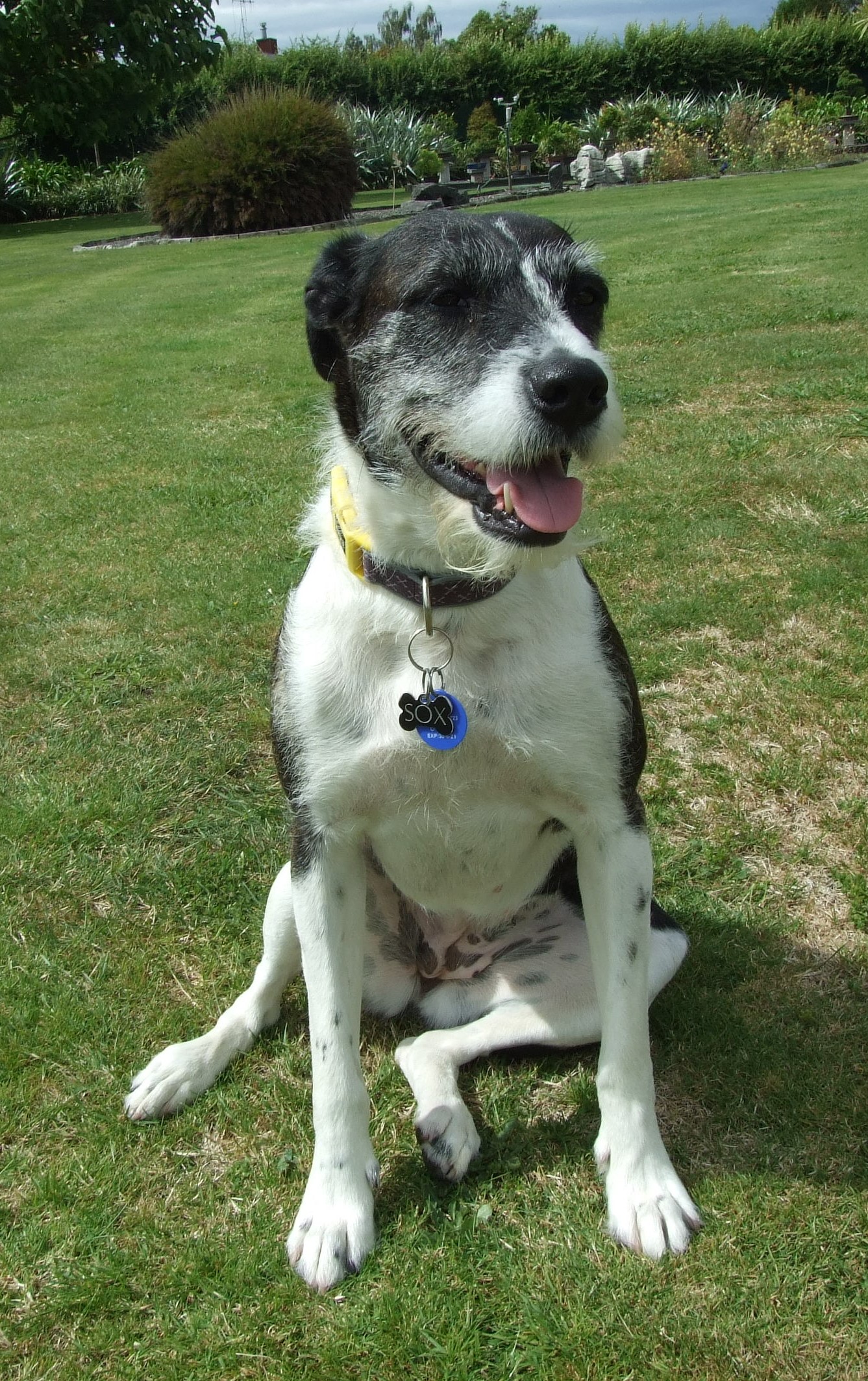 Honey also enjoys watching bowls matches at the village sports club.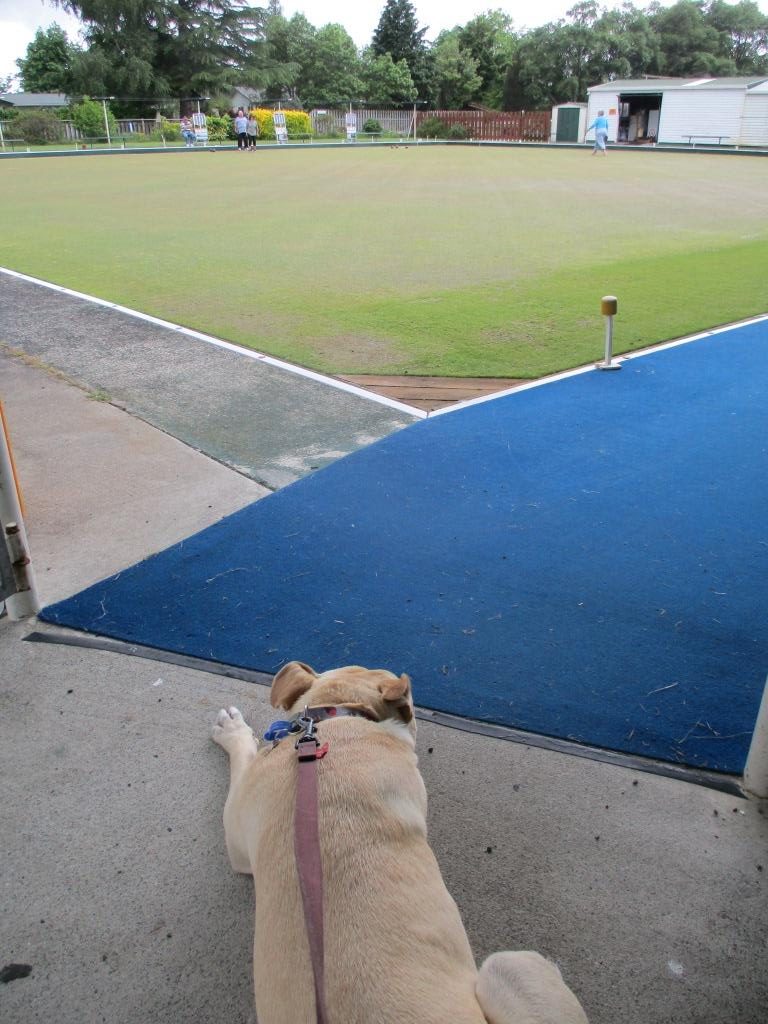 The hot weather has meant the bonsai need regular watering which we've been doing faithfully. However we haven't been looking at the trees very closely (it's too early to begin pruning) and one local blackbird took advantage of that fact and managed to build a nest in one of Ann's maple bonsai.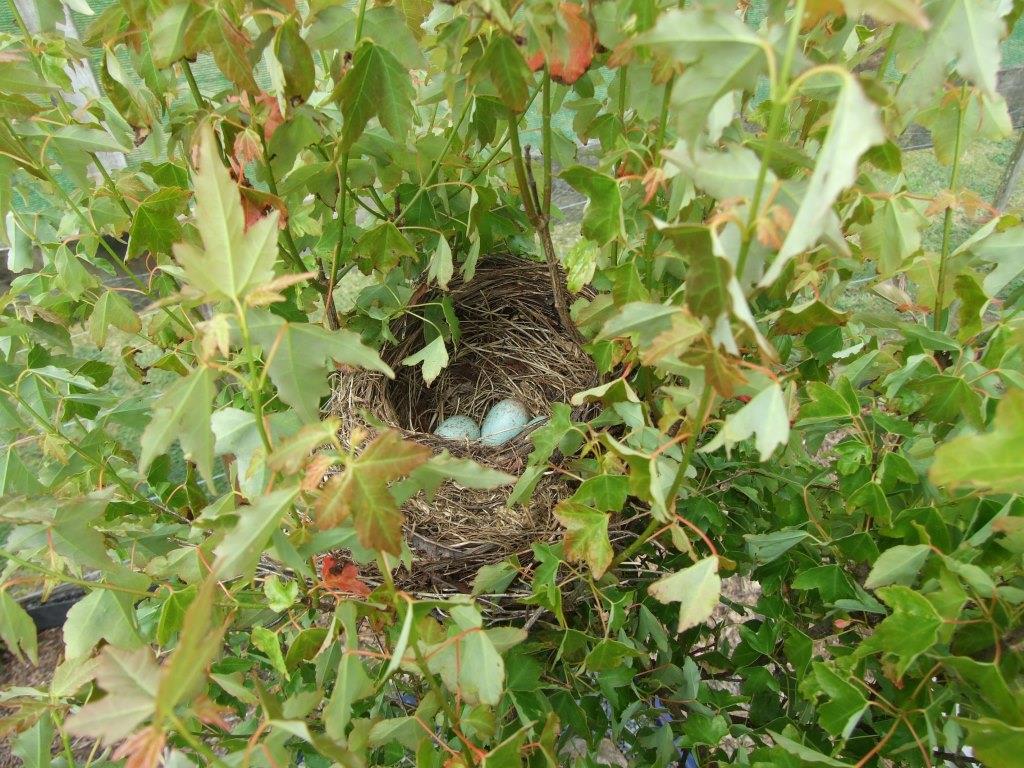 We also found two other nests – one in the wood pile stopping Peter from cutting up the wood, the other in the wood shed stopping him from putting away any wood. Fortunately the chicks in the wood pile soon left the nest and he was able to start cutting up the wood again – just had to store it in a pile until the eggs in the woodshed hatch and grow up. By the end of the month the 'maple' nest and woodshed chicks had hatched.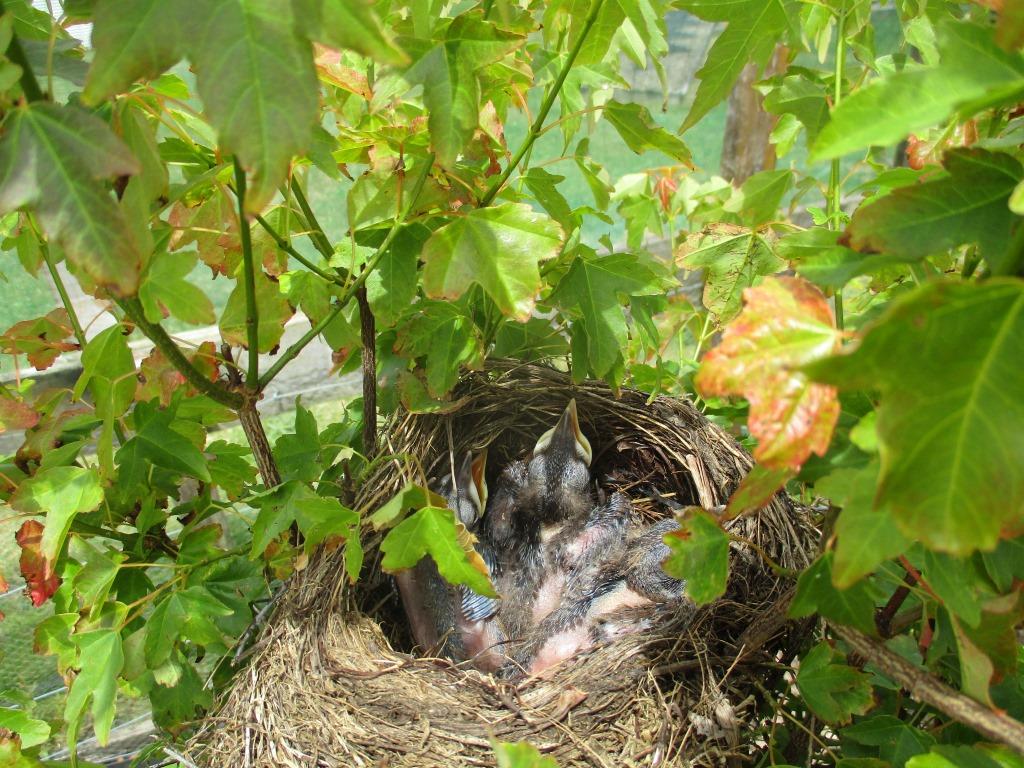 Due to Covid (of course) the national NZ bonsai convention in Christchurch was cancelled as the international demonstrators from Japan and the UK couldn't attend. Instead two small local conventions were organised – one for each island. We went over to Tauranga for the North Island event and had a great time. We took two trees each for the national show and a couple of pines to work on in the Sunday morning workshop.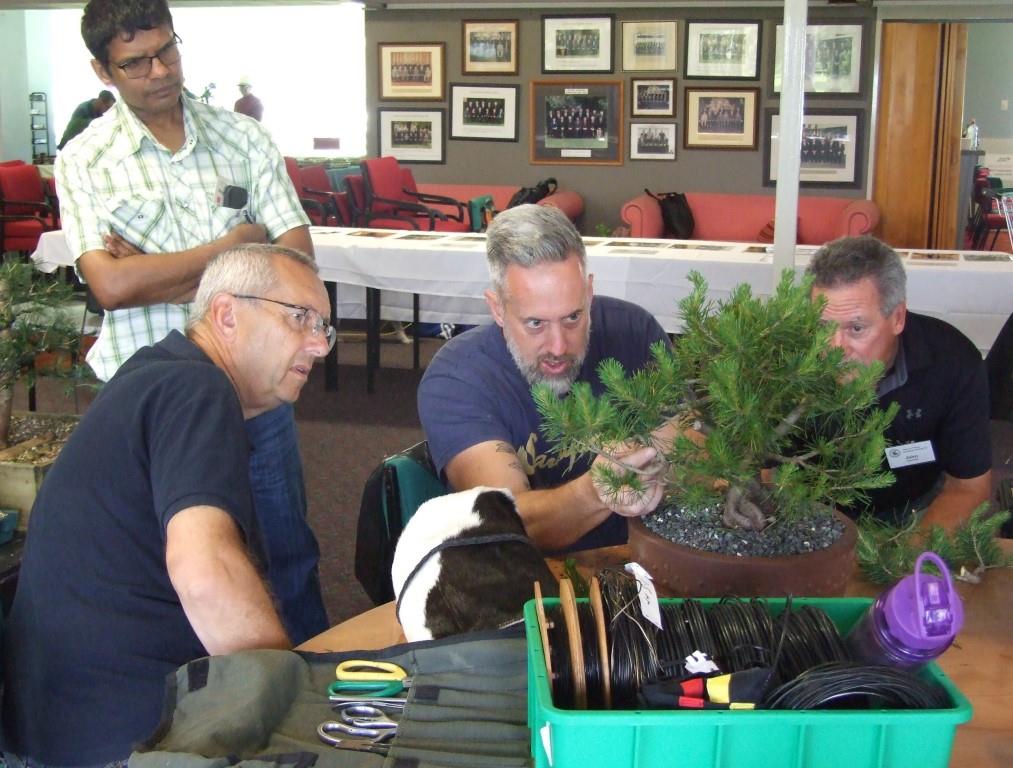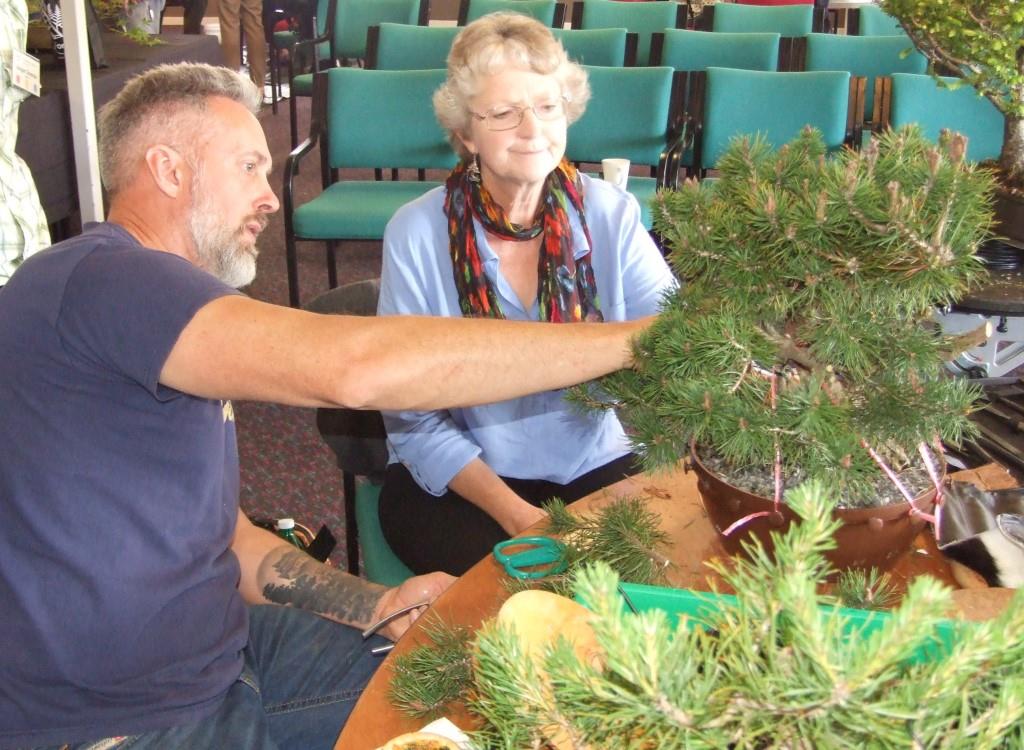 Whilst we were in Tauranga, Honey and Sox had a weekend at Akela kennels just south of the village. We were a little concerned over Sox's apprehension around other dogs but Rick from Akela posted several videos of Honey and Sox having a great time mixing with the other dogs that were there over the weekend. Since then Honey and Sox have started going to Day Care at Akela and are thoroughly enjoying running around the farm with other dogs.
Another great evening with our neighbours Bev, Tom and Rob – this time the theme was Thai followed by a delicious pavlova, along with way too much wine and whiskey!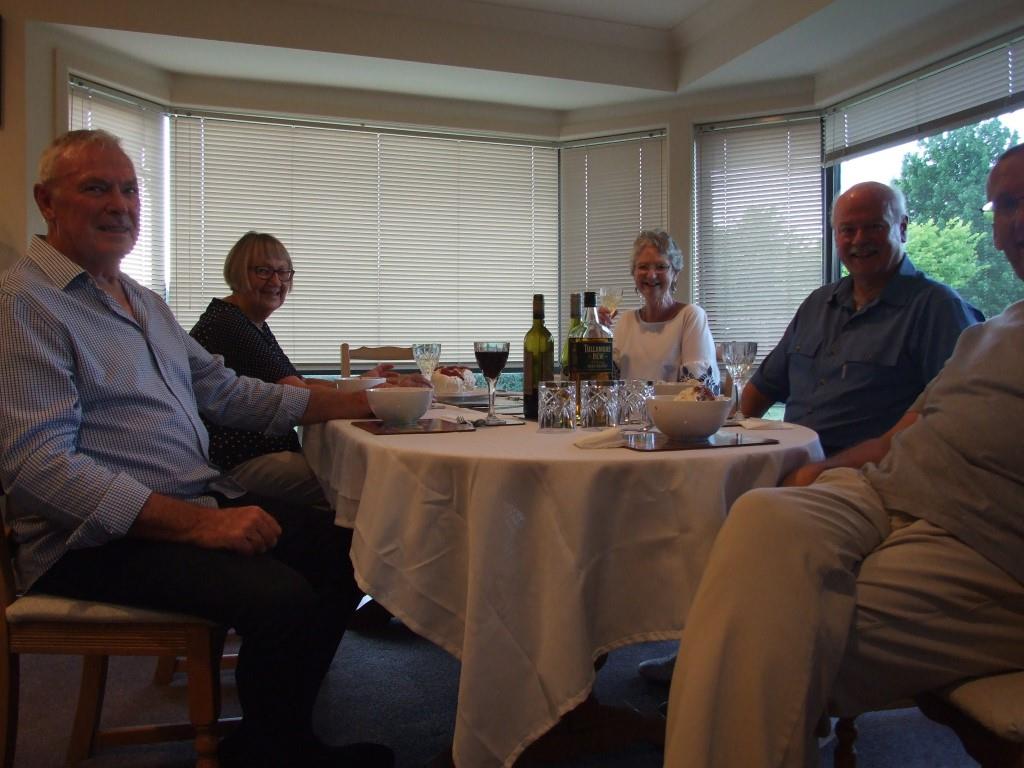 Peter gave a talk on bonsai at a rest home north of Hamilton. A few of the residents fell asleep during his talk, but he also had a couple of people asking lots of questions too.
Towards the end of the month Ann's long run of good health came to an end with laryngitis, sinusitis and a chest infection. With those symptoms it was a phone consultation with the GP, a prescription for antibiotics, a referral for a Covid test and instructions to self isolate until the result came back (which was negative) – all of which took a couple of days.
So whilst Ann had to to stay indoors Peter entertained a 30 strong group of ladies from the Paterangi Garden club who came for a visit to our bonsai collection. Ann tried to take a photo – without much success!