Kia ora,
We had a local contractor in to cut the Red Robin hedge and he took at least a metre off the top and almost as much from the front. This means there's a lot of work for Peter mulching all the prunings, alongside the work on tidying up the trees we had cut down last month. The hedge is much longer than what you can see in this photo.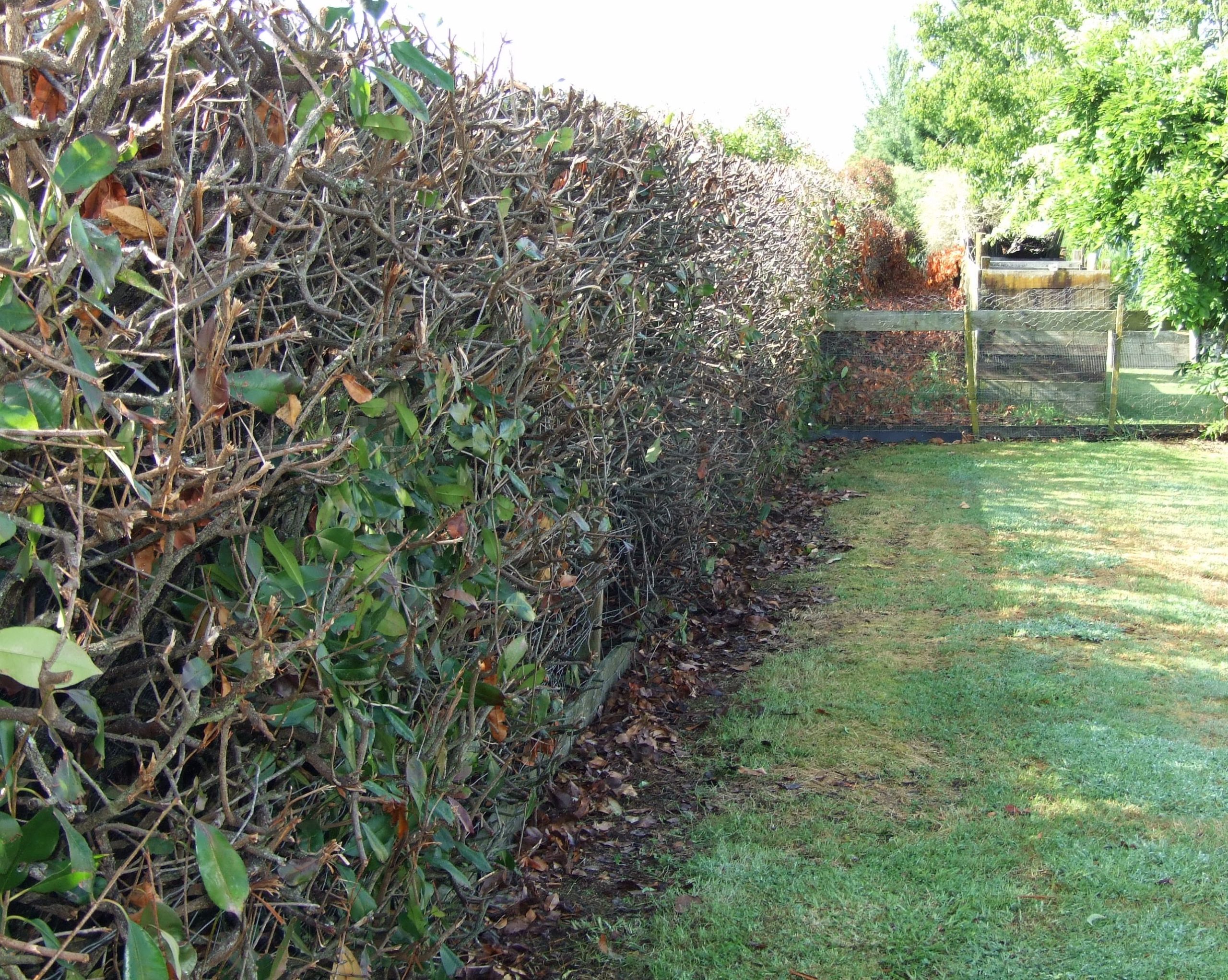 We've also been busy weeding the bonsai, growing on and vege beds. Ann has planted out capsicums, cucumber, zucchini and tomato plants ready for our summer salads.
The bonsai are all doing well, and the garden is looking good (at least until the summer weather dries the soil out causing the grass to die off).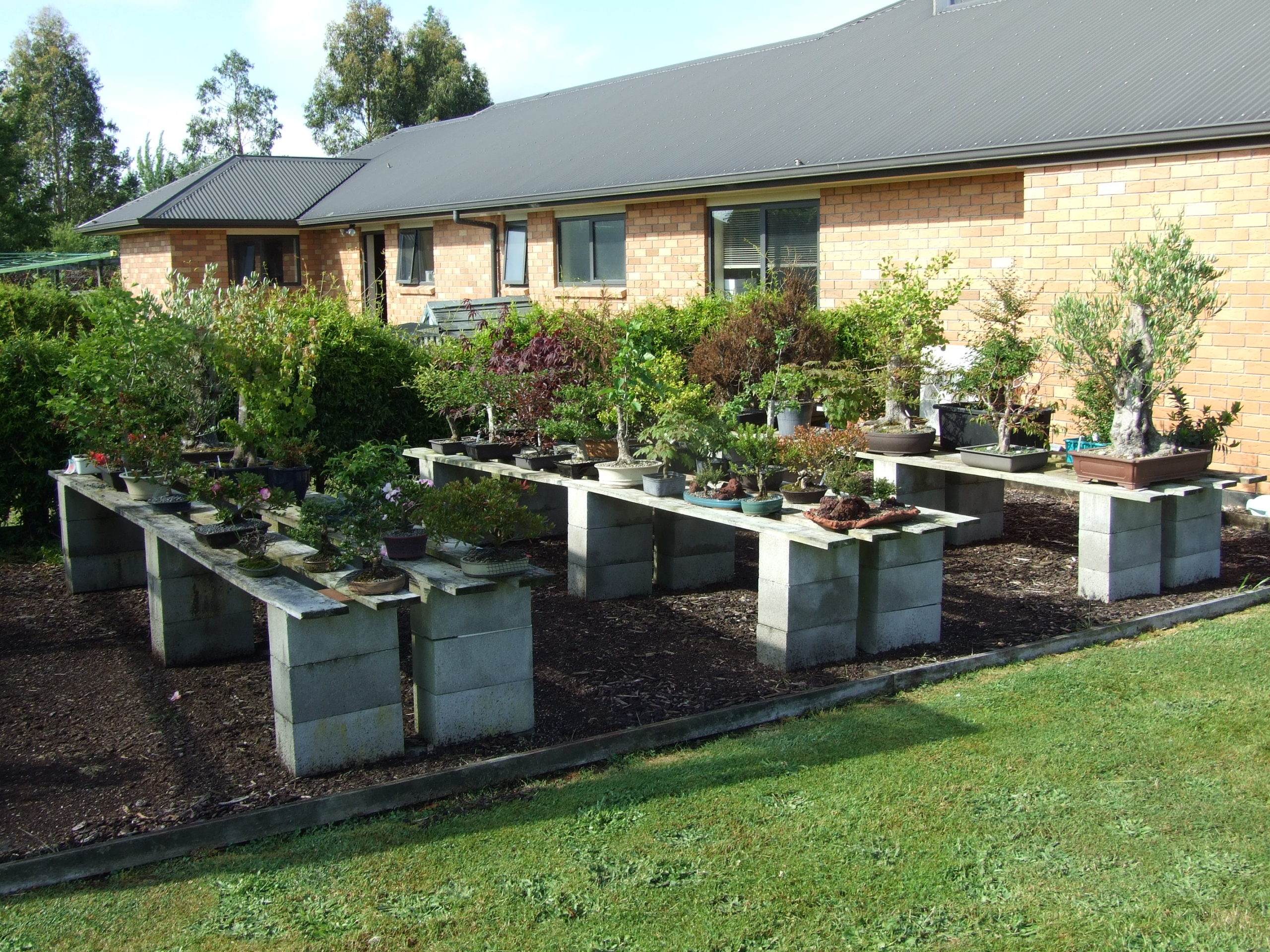 At the bonsai club meeting we had a session of pot making. We both made several pots but unfortunately some of Ann's cracked on drying. They will be fired for us next month by Sandra.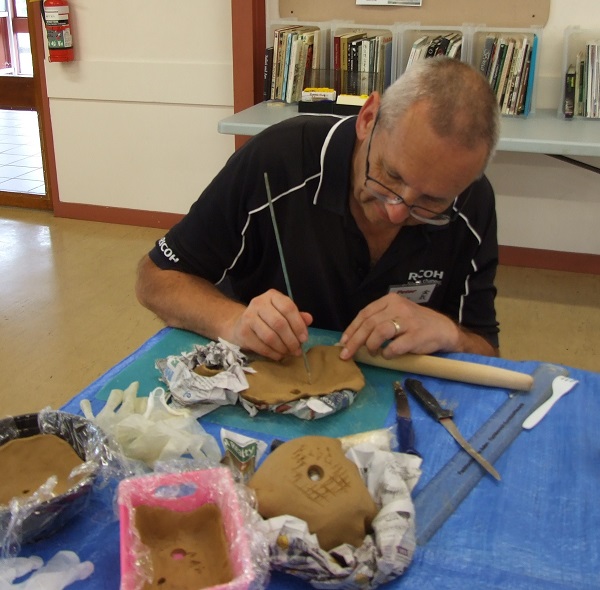 For a rest – post convention – and to check out Napier in anticipation of our weekend there next February with Ann and David we drove down for a couple of days. The drive down was leisurely and included several comfort stops along the way. The place we stayed at was great – spotless, self contained and fully fenced for Honey.  We had several evening walks along the Napier seafront with Honey, although she was rather wary of the colourful water features.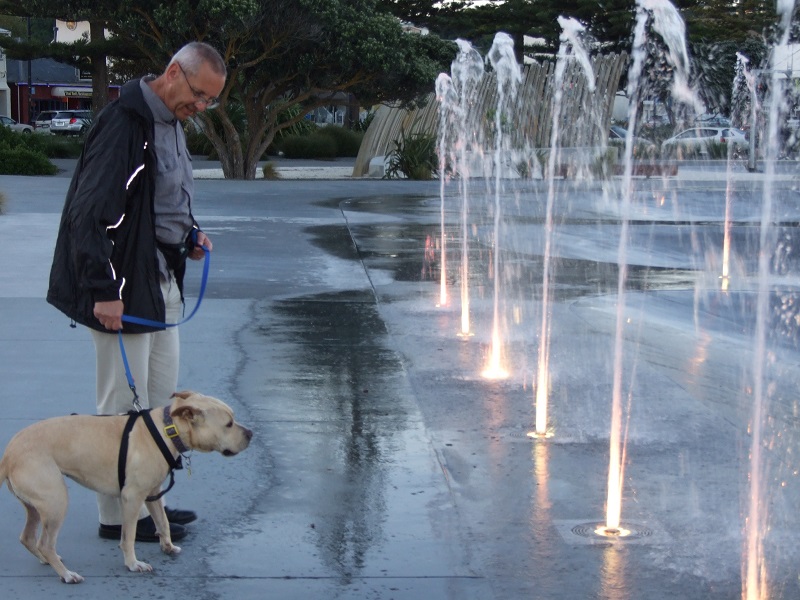 Honey was well behaved all weekend despite being a little nervous of staying outside on her own at the cottage.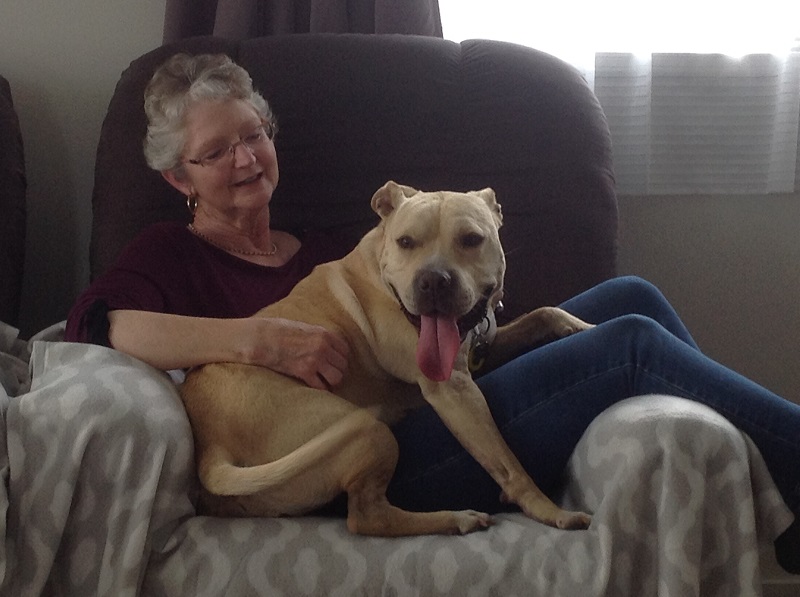 On Friday evening we went to one restaurant that we found by walking along the front looking at the menus and seemed okay. The garlic bread entree and our main courses arrived at the same time!  Ann's mushroom pasta was fine but Peter had to send his steak back as it was very undercooked. So Ann ate all her dinner watched by Peter, then Peter ate his dinner – watched by Ann. A rather unusual way to eat!  We will not be going back there in February.
On Saturday we visited the Silky Oak Chocolate factory and bought some delicious chocolates, plus some dog treats for Honey. We also managed to fit in three  wine tasting sessions and purchased a total of 6 bottles for Ann.
At the Church Road vineyard we had a tour of the winery, with some tasting, of course. We'll definitely go back there for a longer tour and lunch in February.

Saturday evening we headed for an Indian restaurant (recommended by a friend). Great meal. In fact our only complaint was that there was so much food that we both came away with 'doggy' bags.  Sunday morning Honey refused to go for a walk down the lane. Instead she climbed into the Ute and stayed there (we think she'd had enough of her holiday and just wanted to go home).  On the way out of Napier we visited the local farmers market then had a steady drive back with plenty of stops for walkies including lunch in Taupo.  We were both very good all weekend and managed to pass two second hand bookshops and a Lions book fair without going in.
Usually when we go for our daily walks around the village we let Honey choose which way to go. She's always been very predictable, choosing the same direction every time. However lately she's become more adventurous so our routes round the village and Te Awamutu (we walk around there on a Wednesday before having fish and chips) have become a lot more varied.
One morning Honey decided that the bed was the place to be – and that's where Ann found her after getting showered and dressed.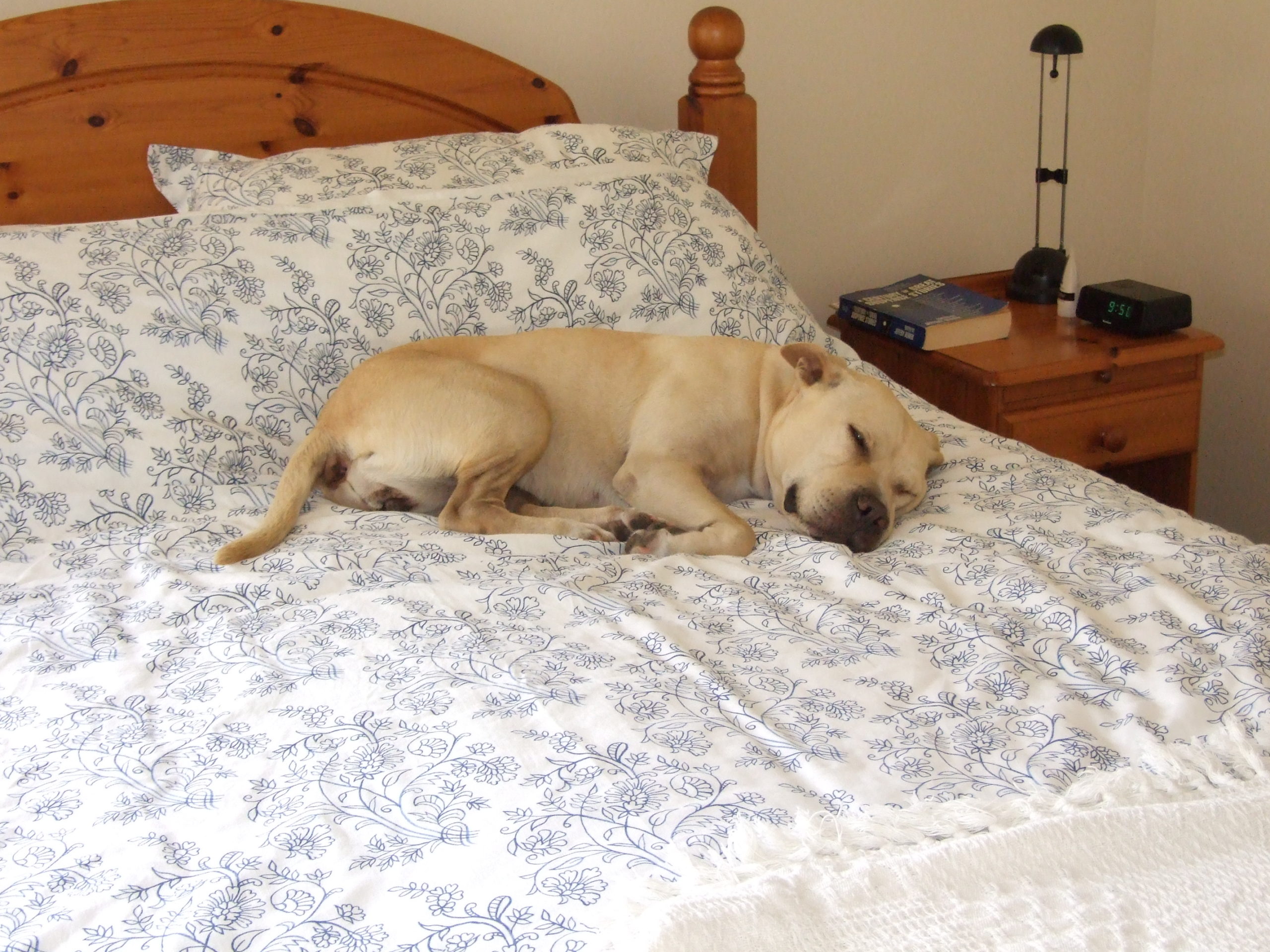 At school Ann is busy sorting all her resources and tidying the classroom up ready for the summer holiday. The dress up box needed a bit of a make over!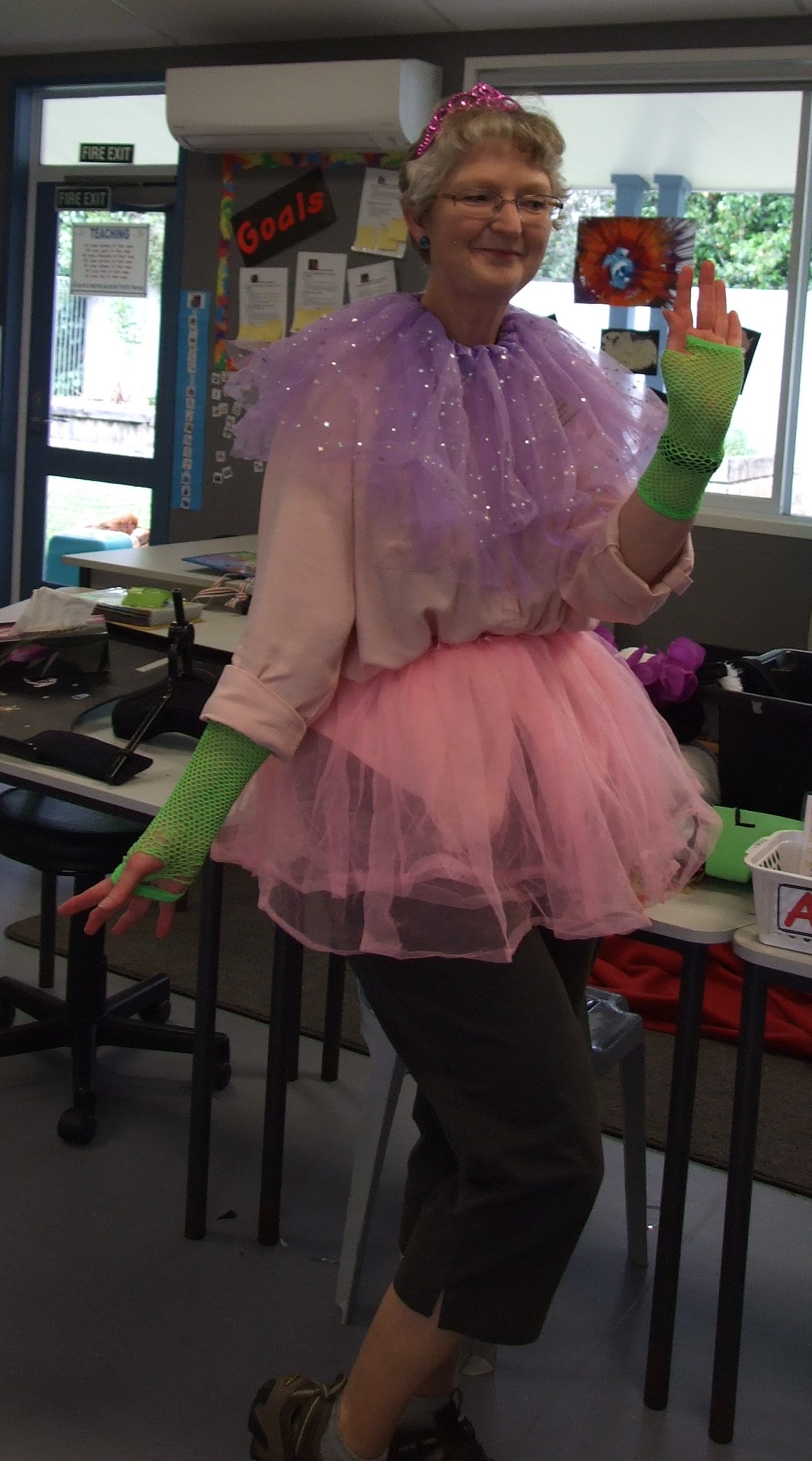 The month finished on a very wet note. A massive dumping of rain caused the water tank to overflow, flooding the back garden.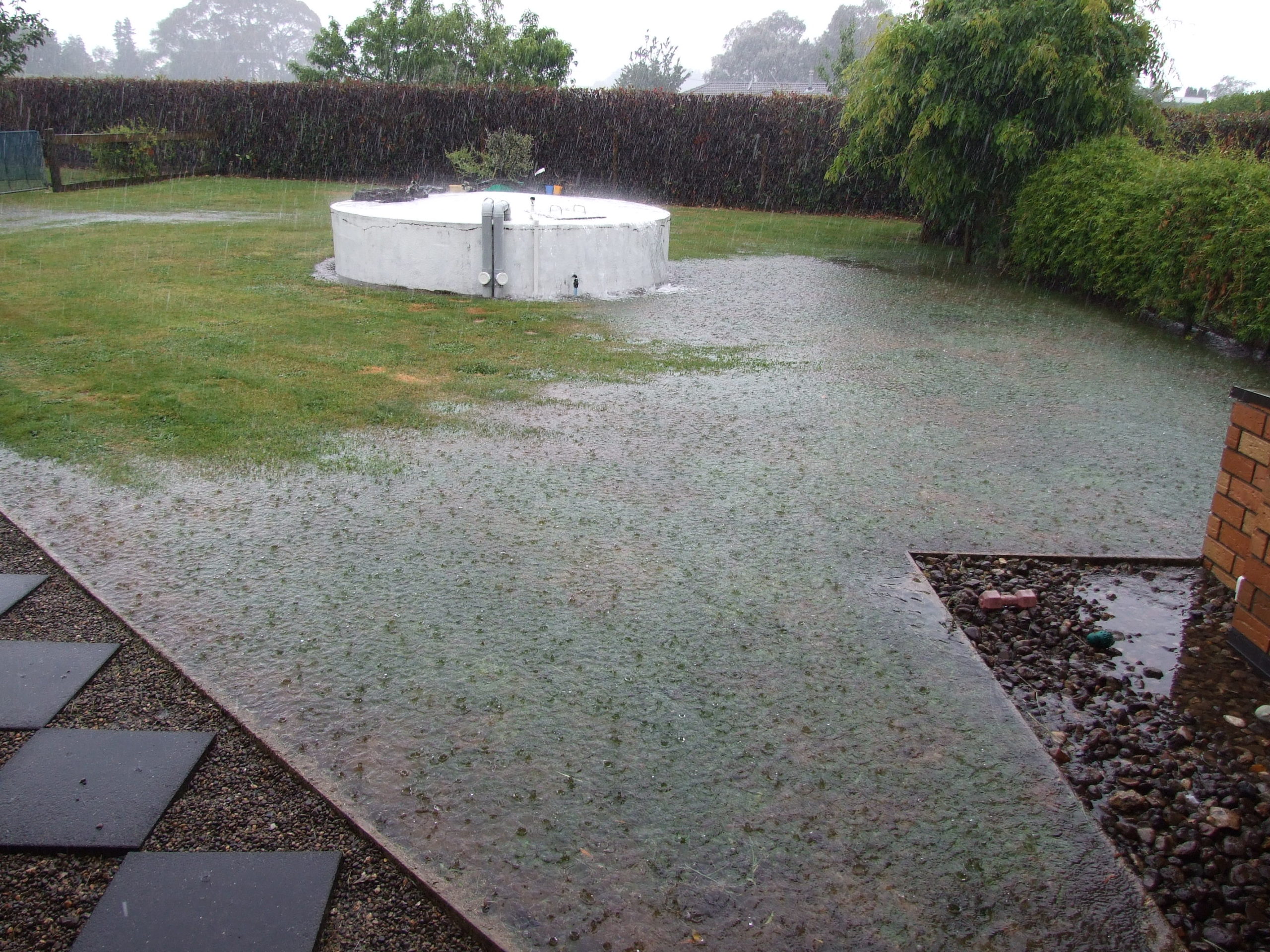 Merry Christmas to all!  Love from Ann, Peter and Honey xxx