Kia ora,
April began with a relaxing Easter weekend. We pottered around – gardening, bonsaiing and walking the dogs.  Then Ann developed bronchitis and a chest infection which required antibiotics and steroids. Whilst at the GP she talked to the doctor about her foot which had been painful for the last month – especially when walking the dogs. She thought it was just an arthritis flare up but it had been going on for a long time. After an x-ray it turns out she had broken her foot! No idea how or when. so then she spent 10 days in a moon boot whilst waiting for an appointment at the fracture clinic.
We spent a couple of hours at the clinic – luckily Ann didn't need to have a plaster cast applied.  Just keep wearing the moon boot and using the crutches and fingers crossed the bone will heal (otherwise it may mean surgery).
One of the drawbacks of Ann's foot injury is our Thursday evening drinks at the pub have not been happening. With one thing or another we don't think we've actually managed to do more that two weeks on the trot.
During the month we had a couple of strong storms and lost power twice during the evening and once during the daytime. The power outages scared Honey as the alarm system starts beeping – which she doesn't like and so she went into hiding in the study.
The girls went to Doggy Day Care for an assessment day – to try out a new kennel. Honey was a bit reluctant to go in and had to be carried through the door by one of the staff. When we went to pick them up Honey didn't want to come home! It must have been an exciting and full on day as both girls just collapsed on their bean bags when we got home and slept for the entire evening.
Maxie went into the vets for day surgery – to get her teeth checked, cleaned and polished. However once they'd done her blood test there was a change of plan as she has mild renal disease. So now she's on a special diet. Sigh. Nothing is simple in this household!
Honey chilled out whilst Maxie was away overnight at the vets.
It's been a busy month for bonsai. First we had our monthly meeting with Kathy Steyn from South Africa, who showed us photos of some of the trees in her collection, then she did a critique of some of our club members' trees. The following Sunday was an all day workshop in which Kathy helped members to carve their trees.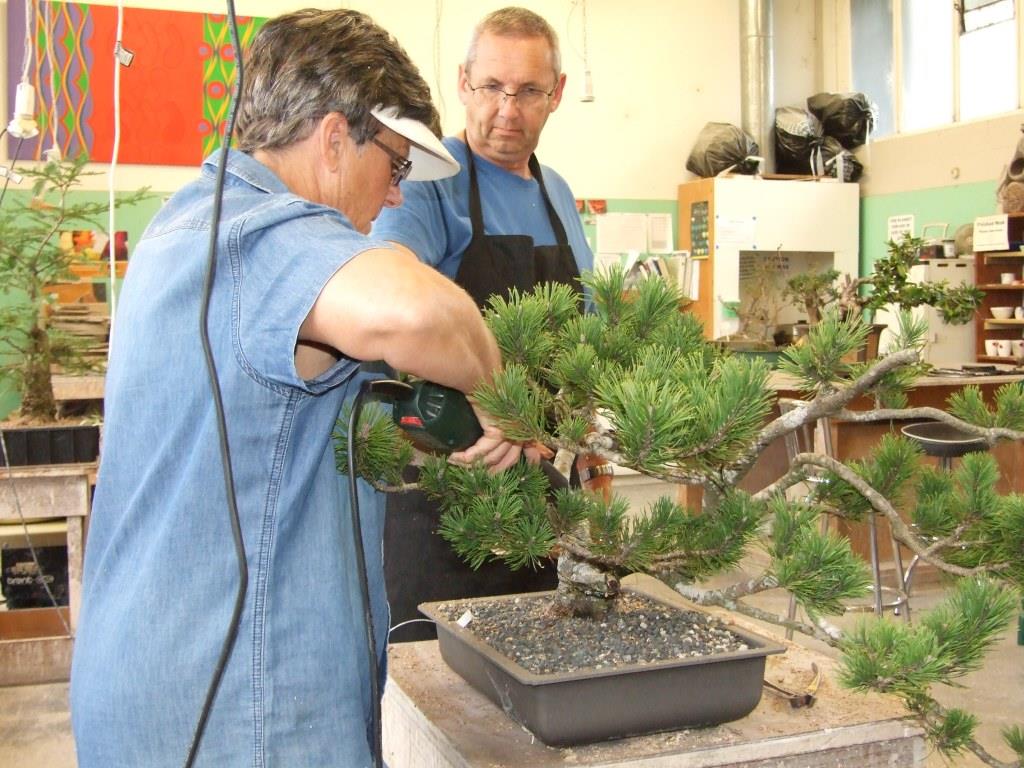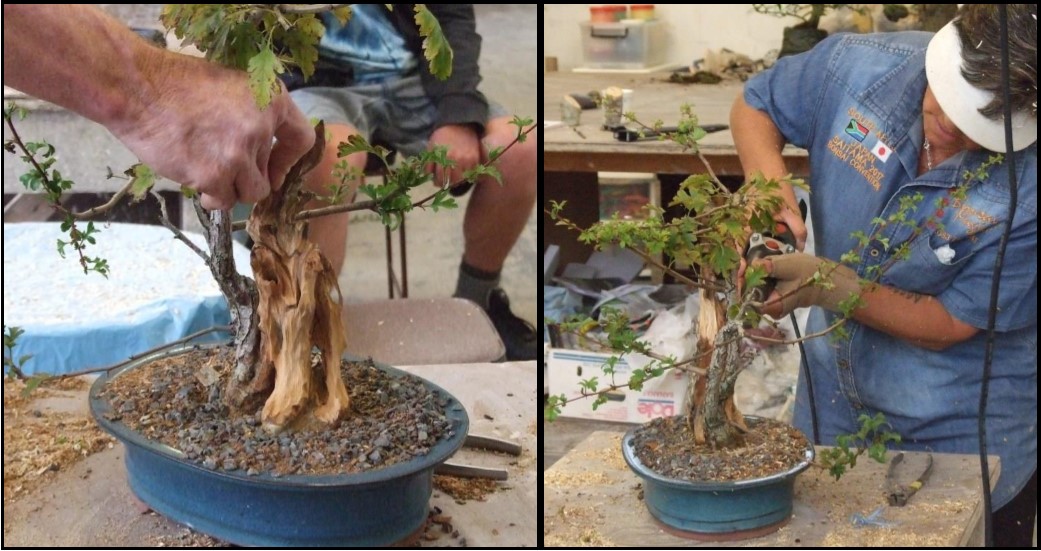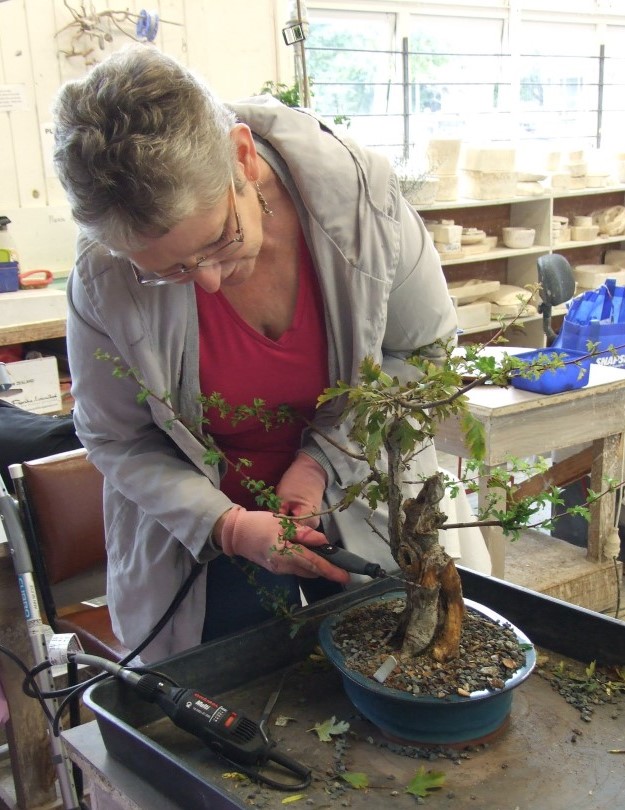 The following Sunday we drove over to Whakatane to see the collections of Sam and Colin. We also went back over to Marshall's place and dug up the second olive from her garden.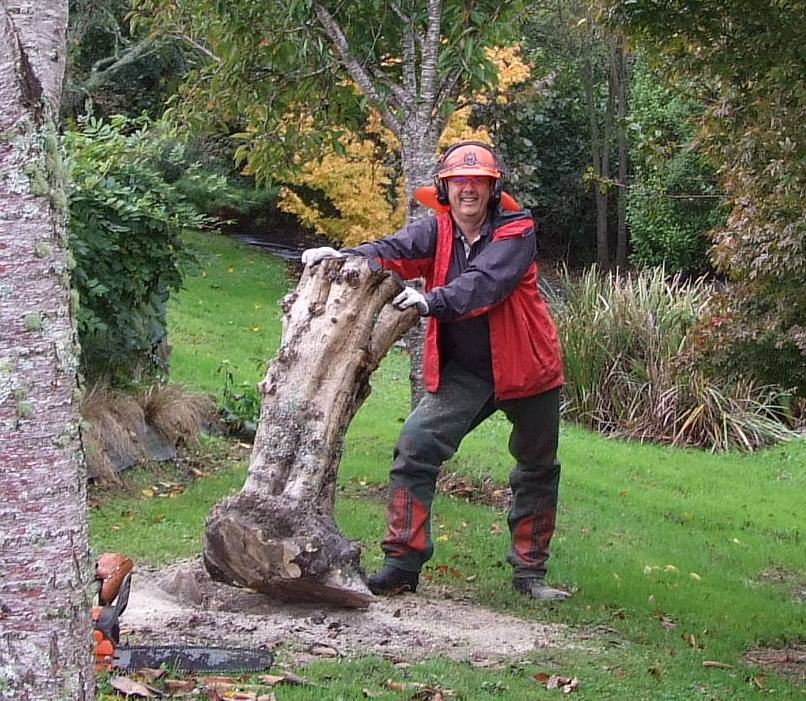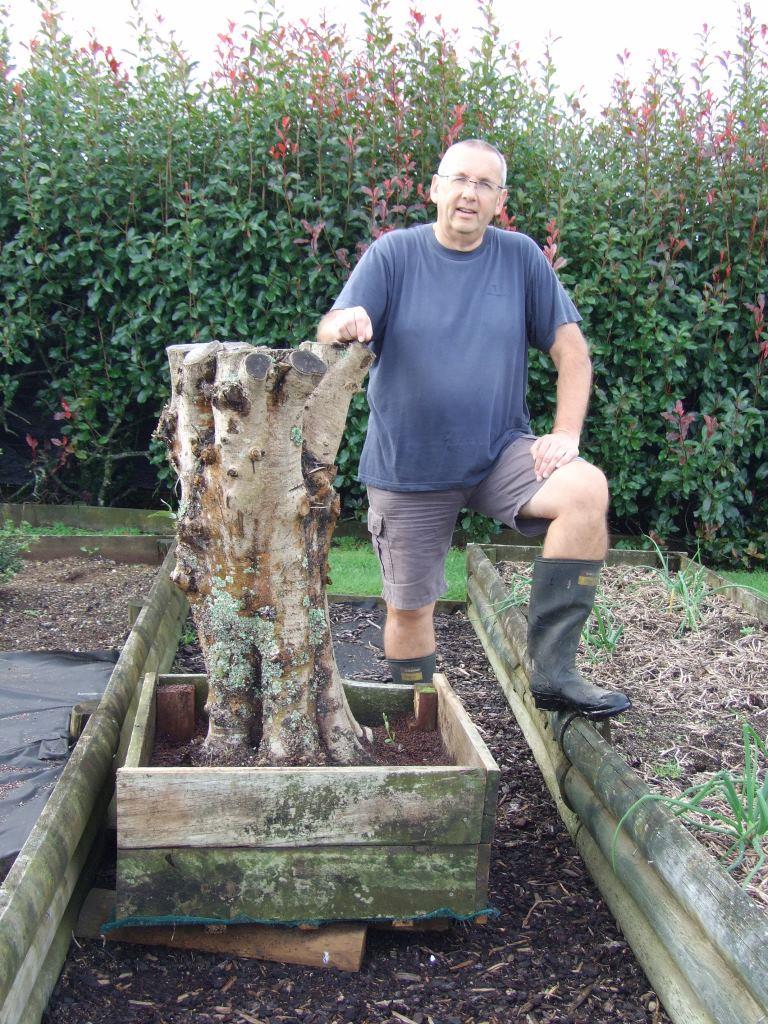 Ann had a visitor over the school holidays, a Fantail came in and flew around the family room. Neither dog seemed to be bothered with it.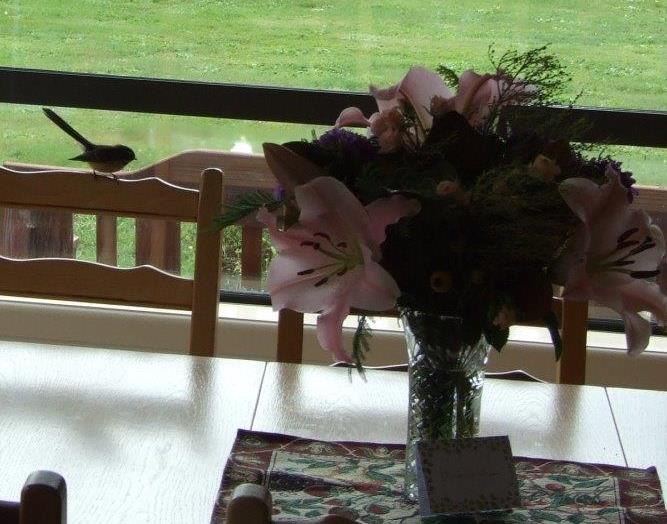 The Rotary club in Hamilton had one of their regular book fairs. We came away with 32 books (28 for Ann and 4 for Peter).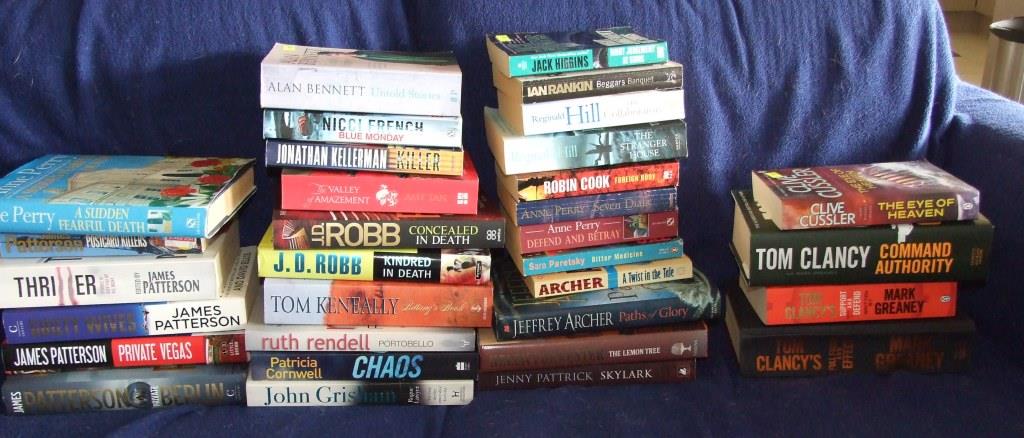 Our power company gave us 5 hours of free electricity. Ann was determined not to waste it so had a marathon baking session! Carrot cake, carrot bread, chocolate brownies, shortbread, lemonade scones and ANZAC cookies. Peter's a very happy boy!

Wednesday 25th April is ANZAC Day and we attended the dawn service in Pirongia.  Sixty crosses for the 60 villagers who've given their lives over the years in a variety of wars.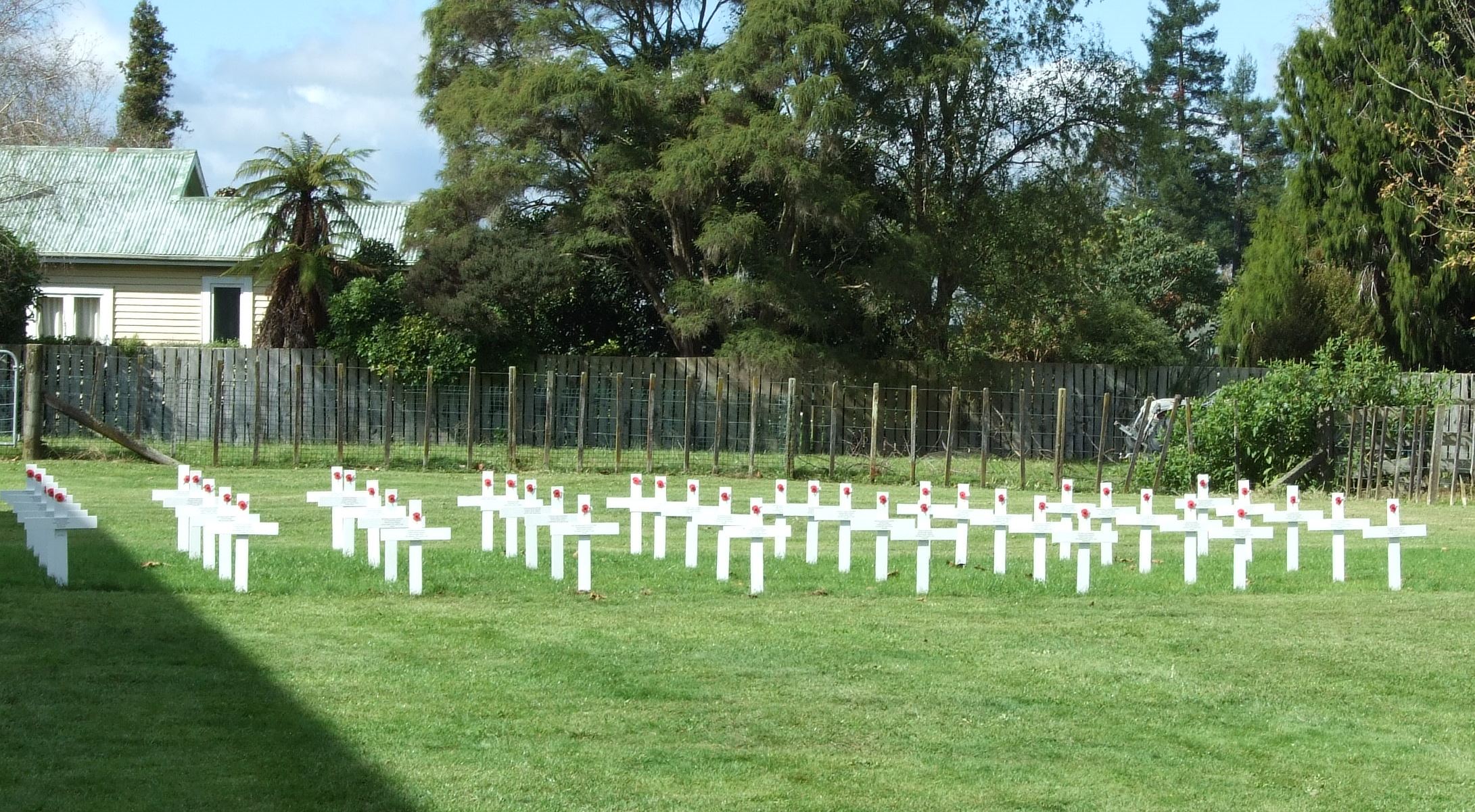 The camellia hedge we planted 18 months ago is doing well.
Peter and the girls came to school with Ann in the holidays – to help her set up the classroom. The girls especially like going to school – lots of new smells, sights and sounds!
Finally – April was a very emotional month as Ann's father passed away peacefully. We'll be making a short visit to the UK in May for his funeral and to catch up very briefly with family.