Welcome to our February 2020 news.
It's been such a hot month! Honey has a new secret hiding place to keep cool in this hot, humid weather – the middle of our nandina plants!  She will spend hours there, coming out only when it's time to eat, or go for a ride in the car.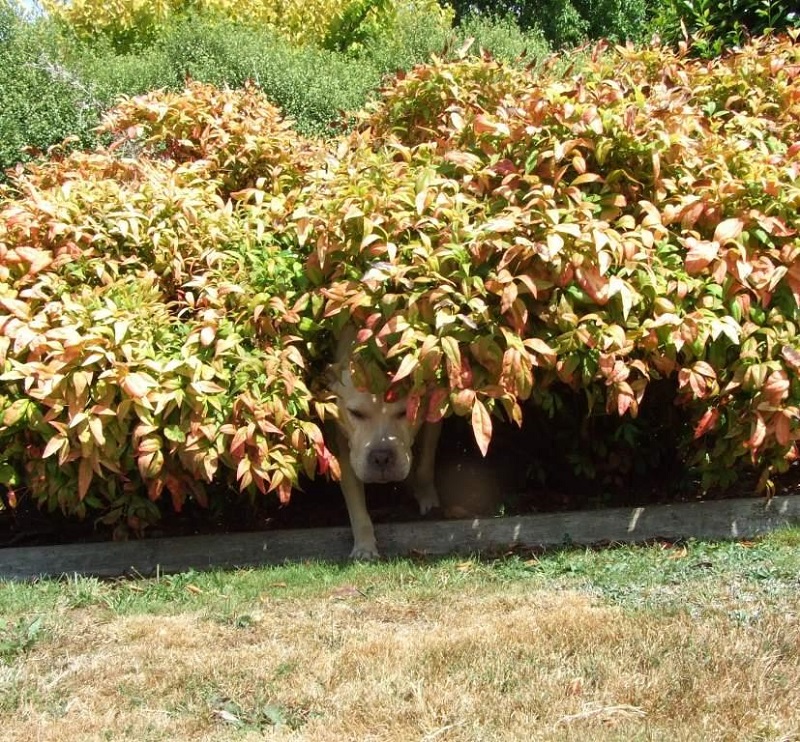 This country is a land of opposites. Whilst we and the top half of North Island have run out of water (again), there is severe flooding in the west and south of South Island causing the evacuation of towns and trapping tourists in Milford Sound due to landslips closing the roads. For us, our new spare tank kept us going for the two weeks between our main tank running out and our tanker delivery.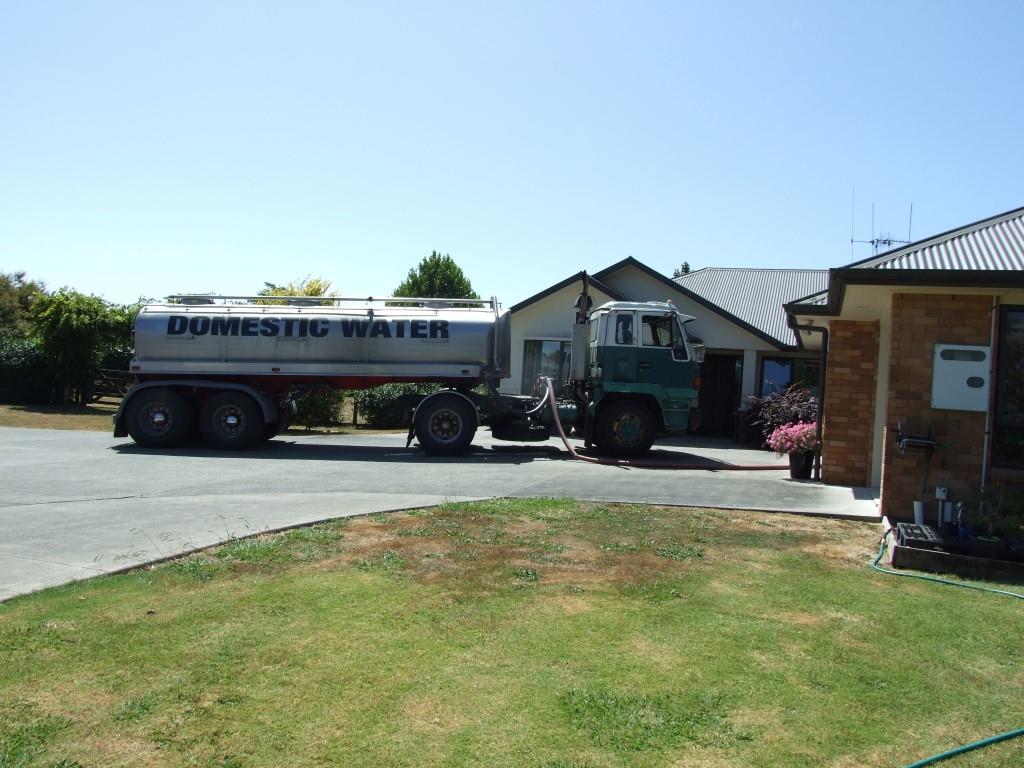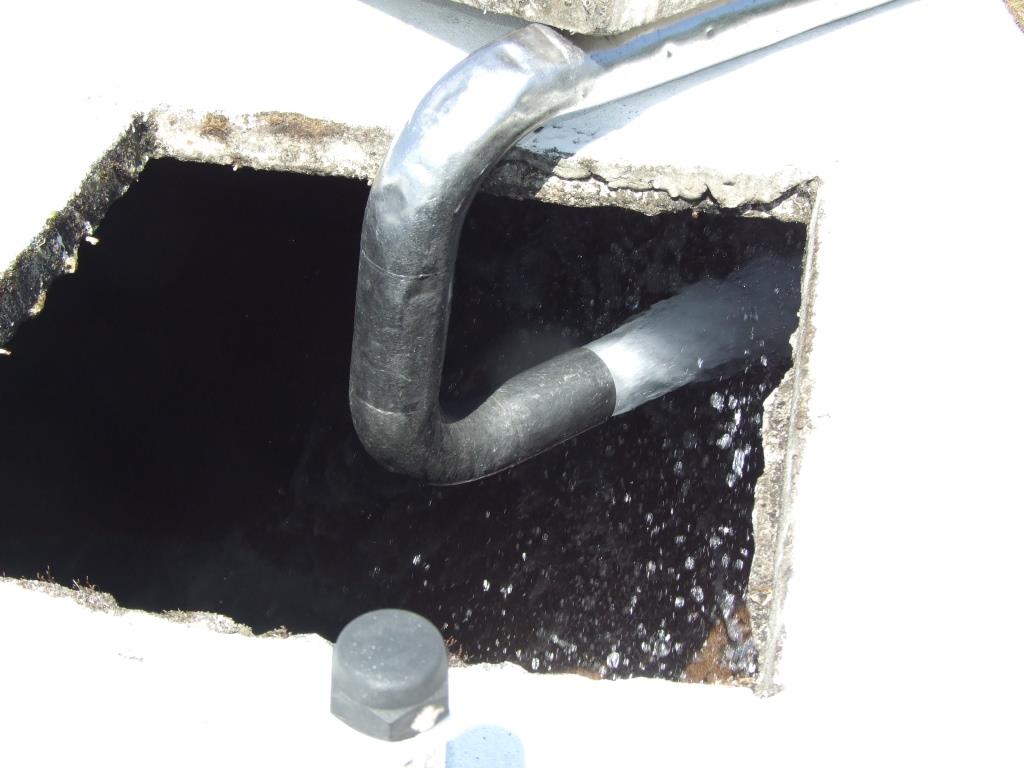 Peter spent one day replacing some of the deck planks that had warped or split. Honey kept out of the way because of the noise from the saw and drill. Next month we'll clean and treat all the wood then it'll look like new.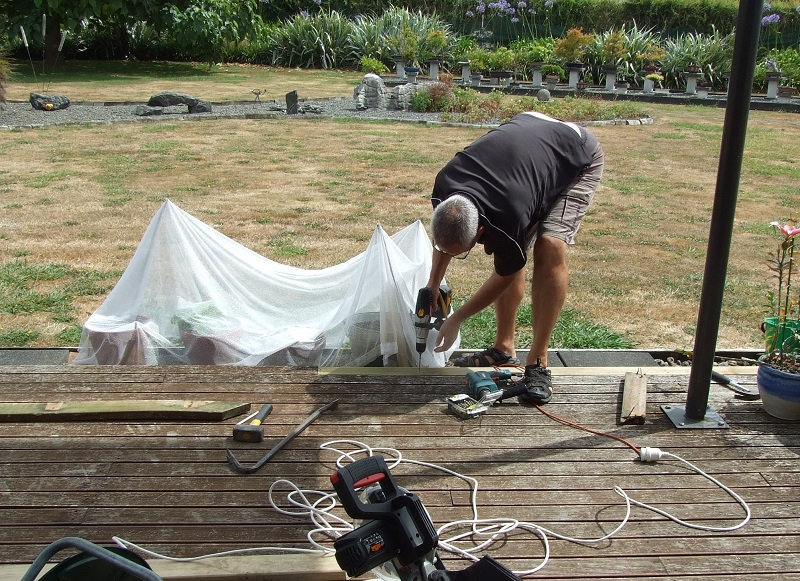 Ann & Dave arrived on the 17th and spent the first day relaxing.  The following day we drove over to Cambridge to do some shopping. That evening we walked down to the village pub for dinner. Wednesday was over to Hamilton Gardens to look at the new gardens that have opened since our last visit. The Katherine Mansfield and Surrealist gardens are great.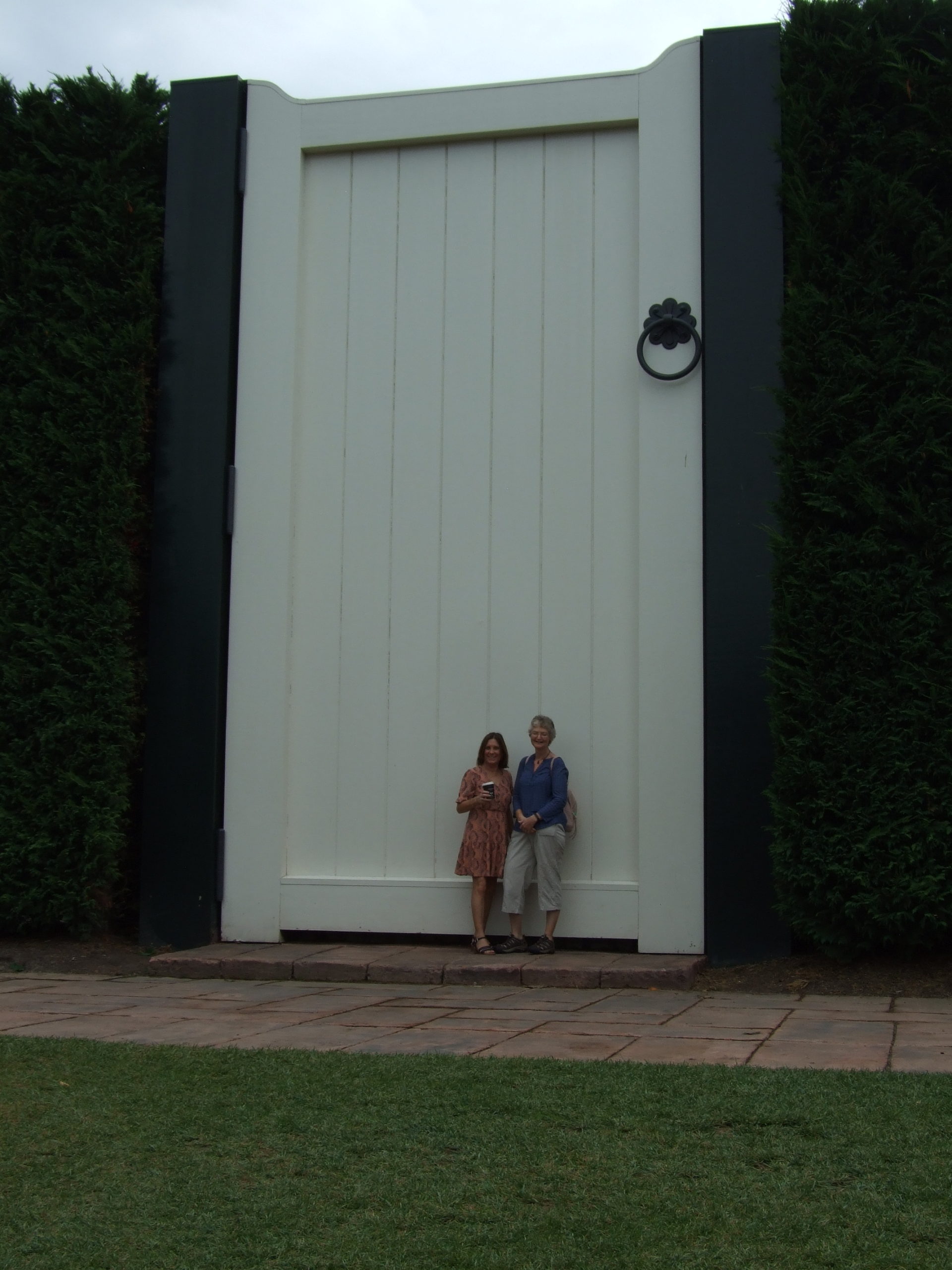 On the Thursday Peter took Ann, Dave and Honey over to Rotorua for a walk in the redwood forest.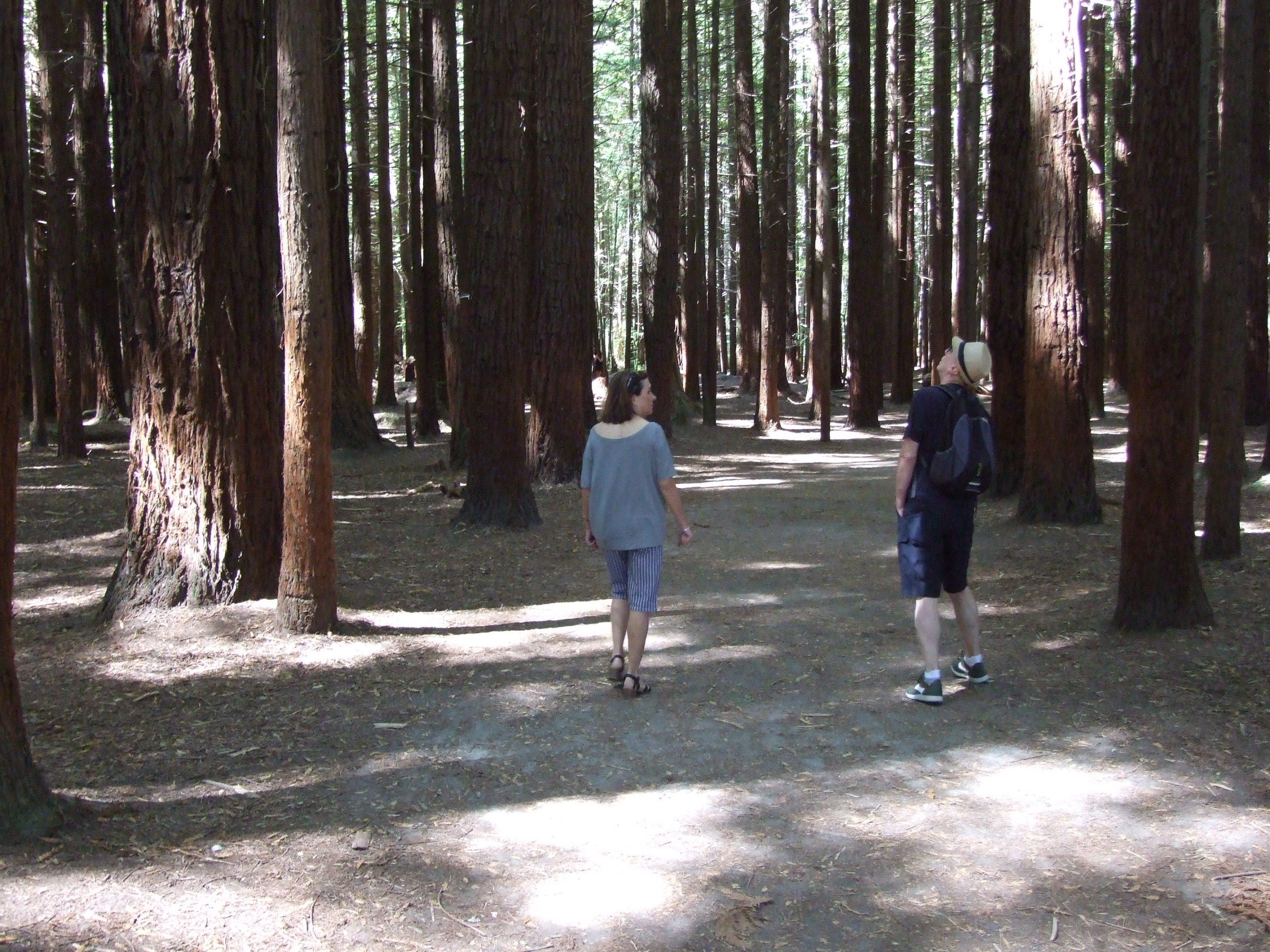 Honey went into the kennels whilst we went over to Napier for the art deco weekend. Although she was very reluctant to begin with she settled well and loved playing with the other dogs.
We all had a fabulous few days – dressing up for a vintage car ride in a 1936 Oldsmobile called Adele.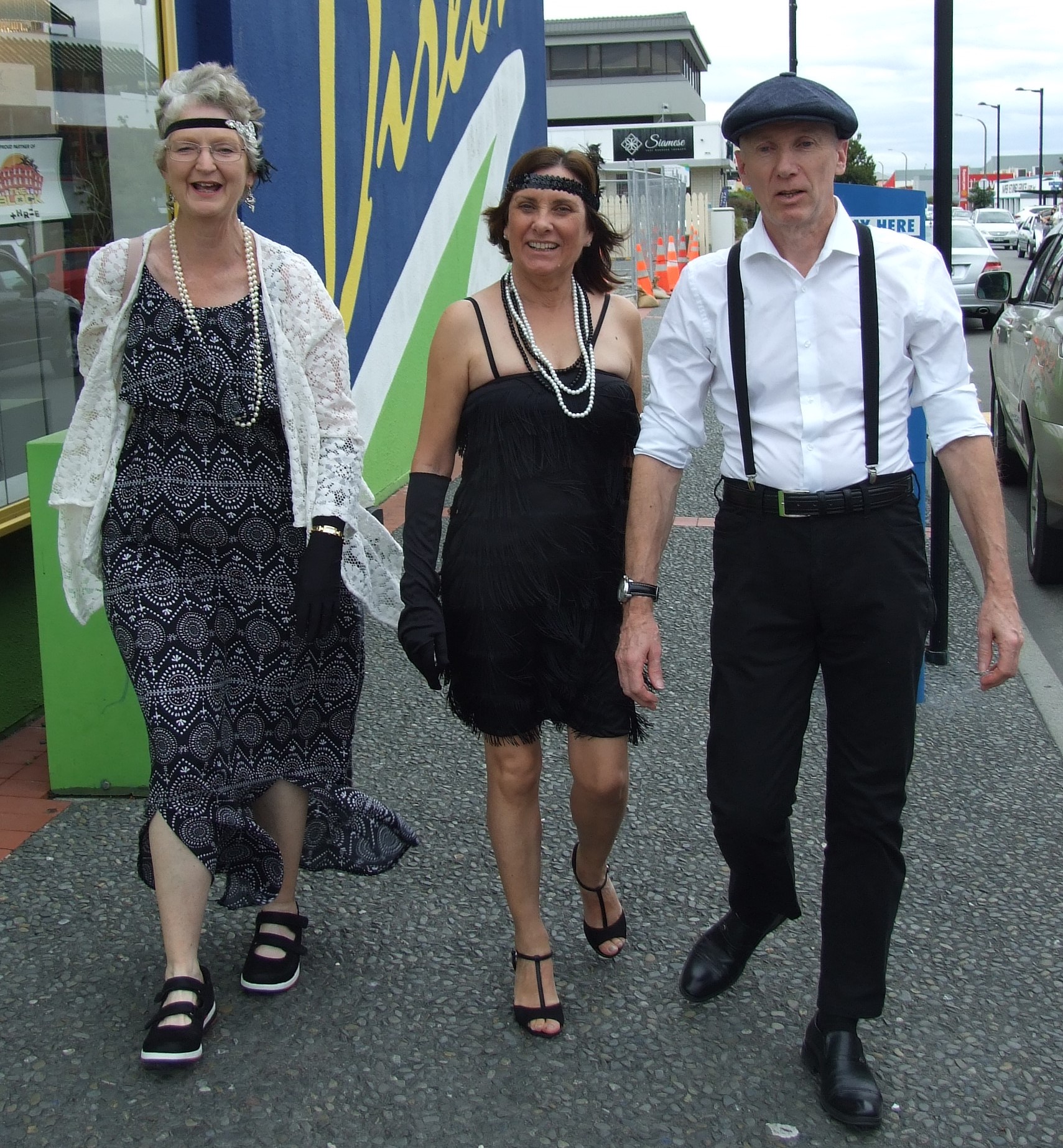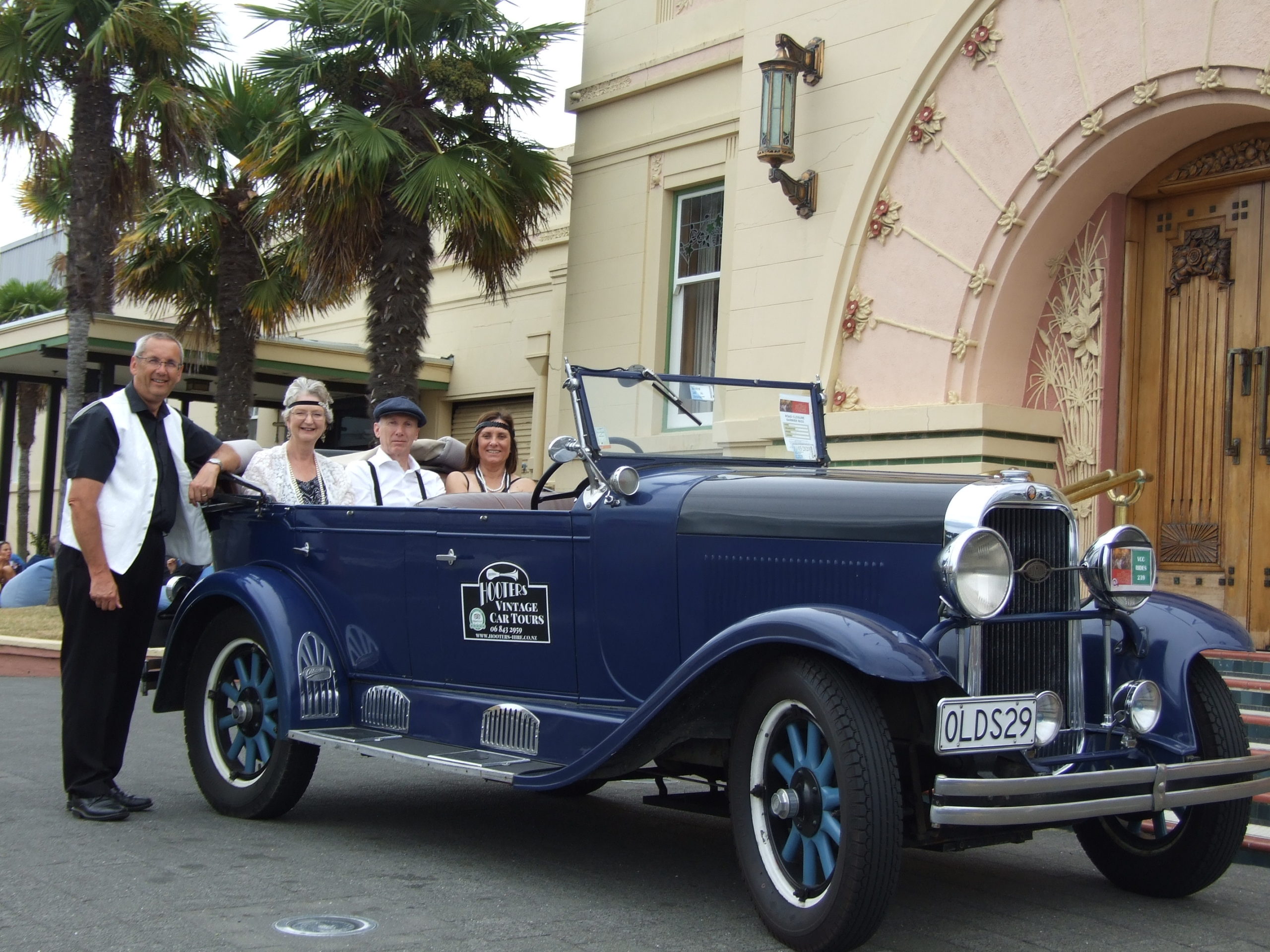 A vineyard experience, wine tasting and lunch at Church Road Winery all on Saturday before meeting up with one of Ann's friends from Wellington.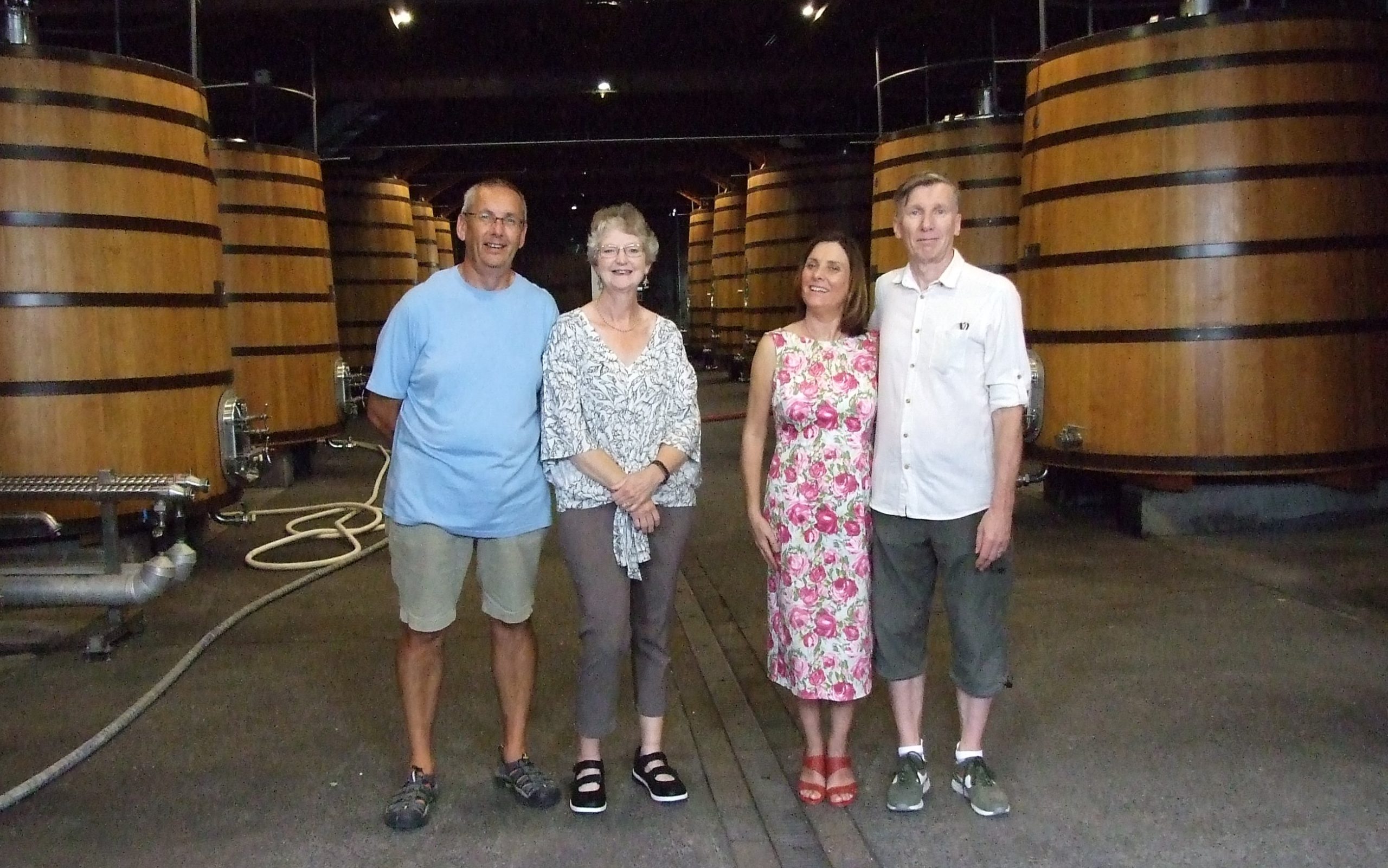 There were a lot of old cars for us to look at with everyone dressed up in period costume. A great weekend.
The 24th saw us take a leisurely drive up to Auckland for a trip out to the Hauraki Gulf for a spot of whale and dolphin watching. We saw loads of dolphins, hundreds of gannets and a few penguins (no whales though).
Then the boat broke down and we drifted in the Hauraki Gulf for a few hours. The coastguard arrived to take a few people off (they needed to catch a plane) whilst the rest of us waited for a partial fix of the engine. The rescue was filmed by a TV One crew (perhaps we'll be on a "Coastwatch" documentary later this year). Then the boat limped back to the harbour almost three hours late, with the beautiful setting sun. We finished off the evening with a delicious dinner in the Orbit 360 restaurant of the Sky Tower at 10pm! The following morning Ann and Dave jetted off to Singapore for a relaxing few days before heading home to a cold and wet UK.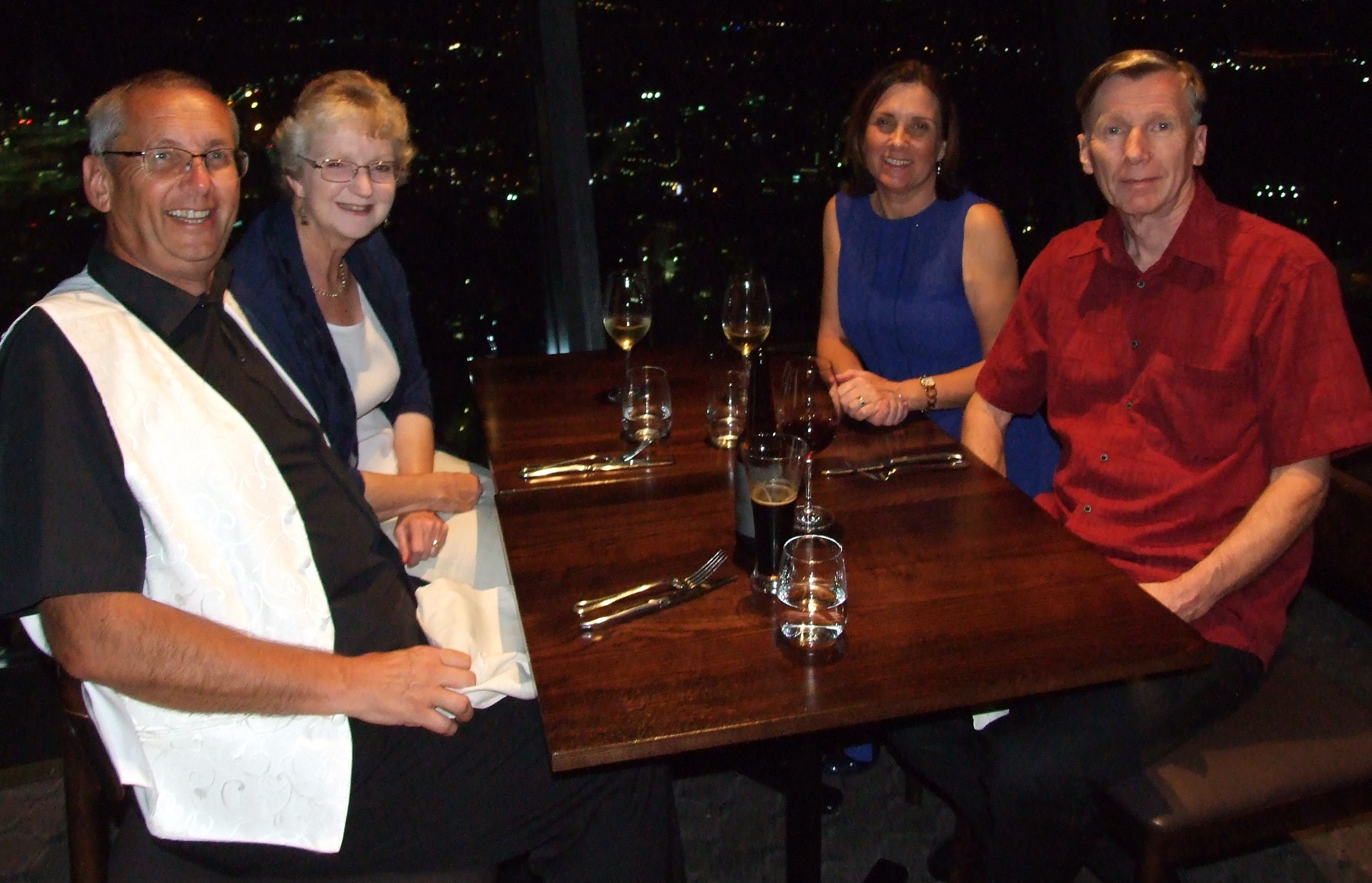 Poor Honey and Ann both had a stressful day near then end of the month. Honey got stung by wasps that had built a large nest in her kennel run, and Ann got stung whilst rescuing her. Damn, those wasp stings can really hurt. However we both recovered later the same day.
The end of a very full month saw us gain a new family member. This is Sox – another rescue dog (the best kind).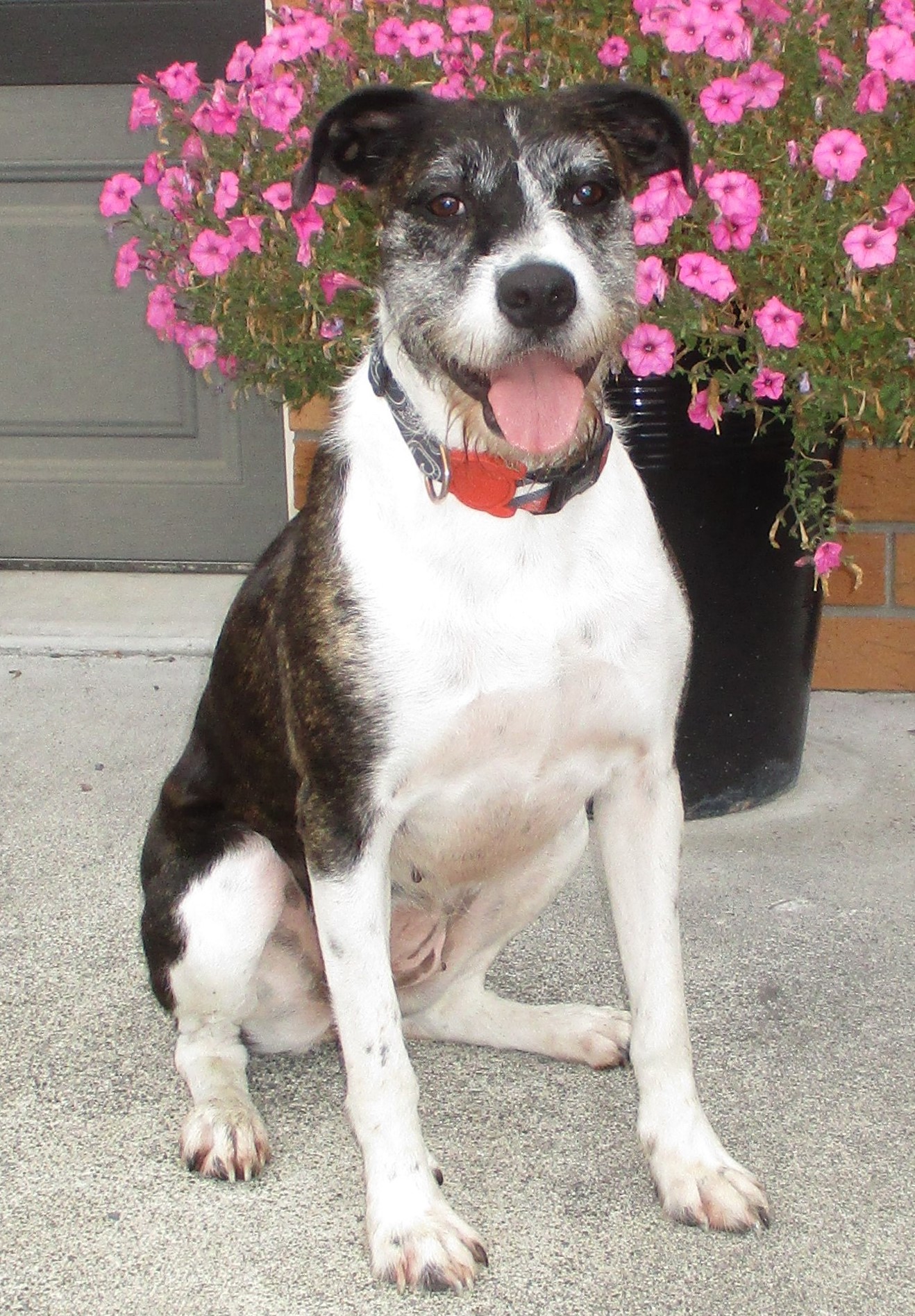 As you can see she settled in quickly!
She's a bearded collie cross (crossed with what we have no idea), about 5 years old. Appears to have been mistreated but we have no history for her. She and Honey get on well together and will hopefully soon be the best of friends.