Kia ora,
Last month of winter – yay! We're looking forward to some warmer weather although the 'powers that be' say it's been a warm winter!  We've had the wood burner going most days keeping the house lovely and warm.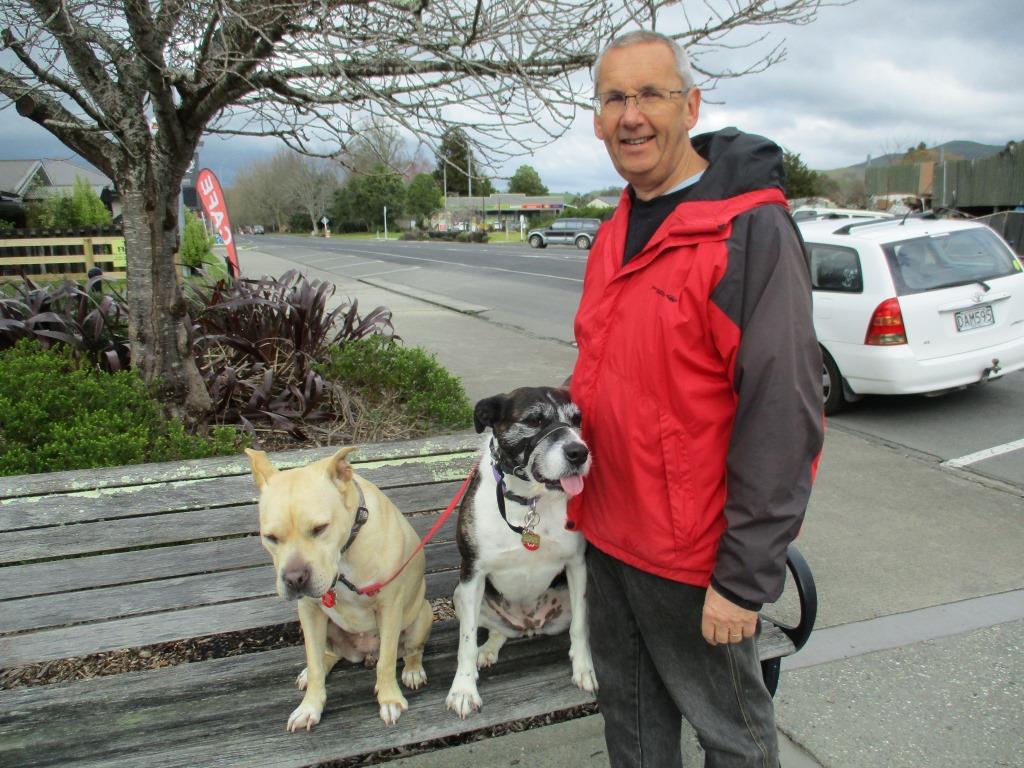 It's mainly been a month of walks and bonsai, with a bit of socialising before the country went into another lockdown because Covid decided to hop over the ditch from Australia.
We started by getting our first dose of the Covid vaccine.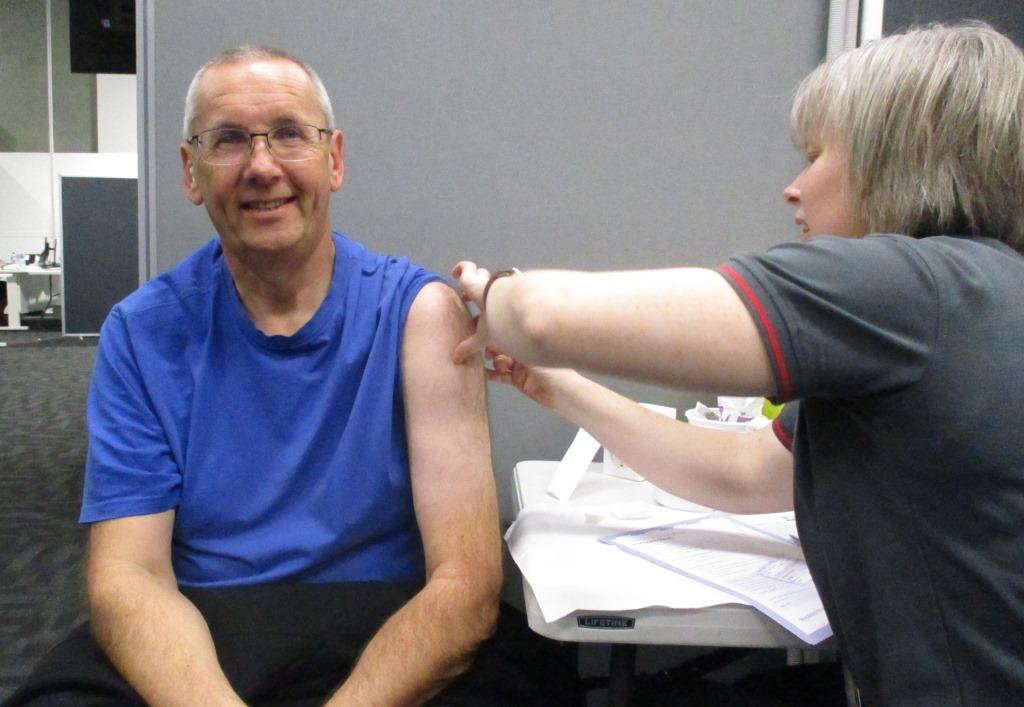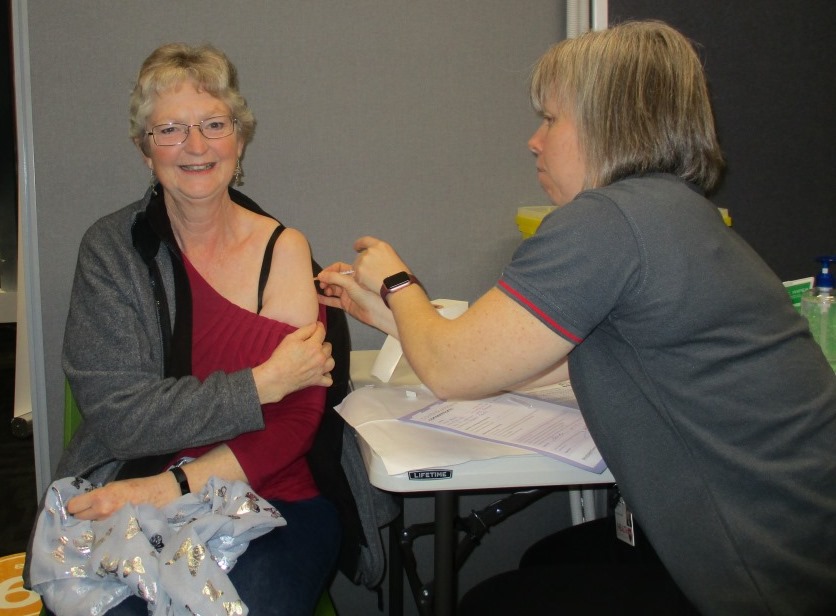 We also had dinner out with friends and neighbours Bev, Tom and Rob.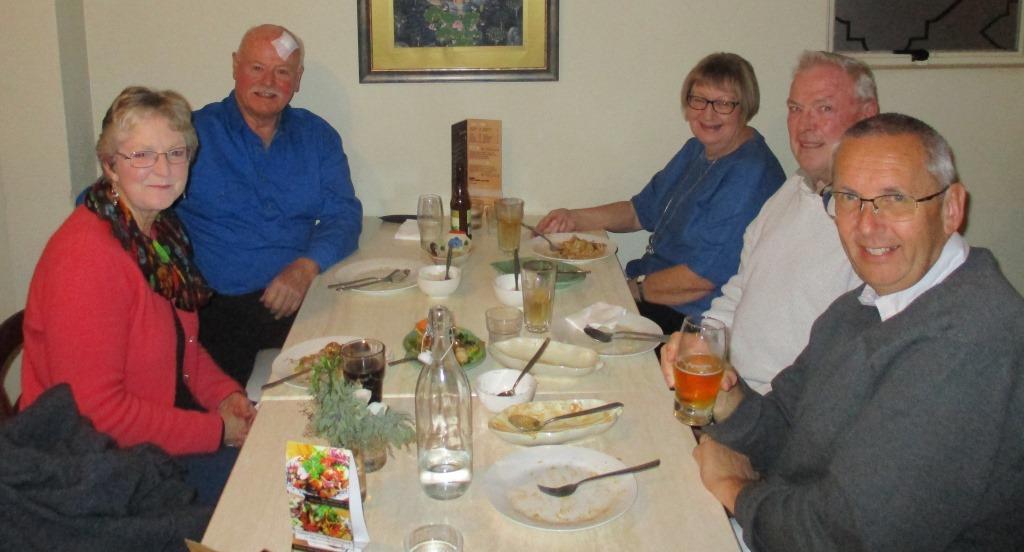 Then we hosted Jean and Tim for their last few days in NZ (after 17 years living here) before moving back to the UK to be with family.
We had a bookcase from Jean and Tim and Ann had a few happy hours sorting out which books we could move around to fill it.
The beginners bonsai classes started with all 10 participants designing good bonsai.
We've also had a few workshops. Peter led the first one – Root over Rock. Everyone was given a tree by the club and after Peter showed them how to create a root over rock planting they all got busy – great fun.
Then we had a weekend of creating group plantings and preparing our trees for the club show next month. Peter dug up 7 twisted willows (Salix contorta) we've been growing on and created a large group from those.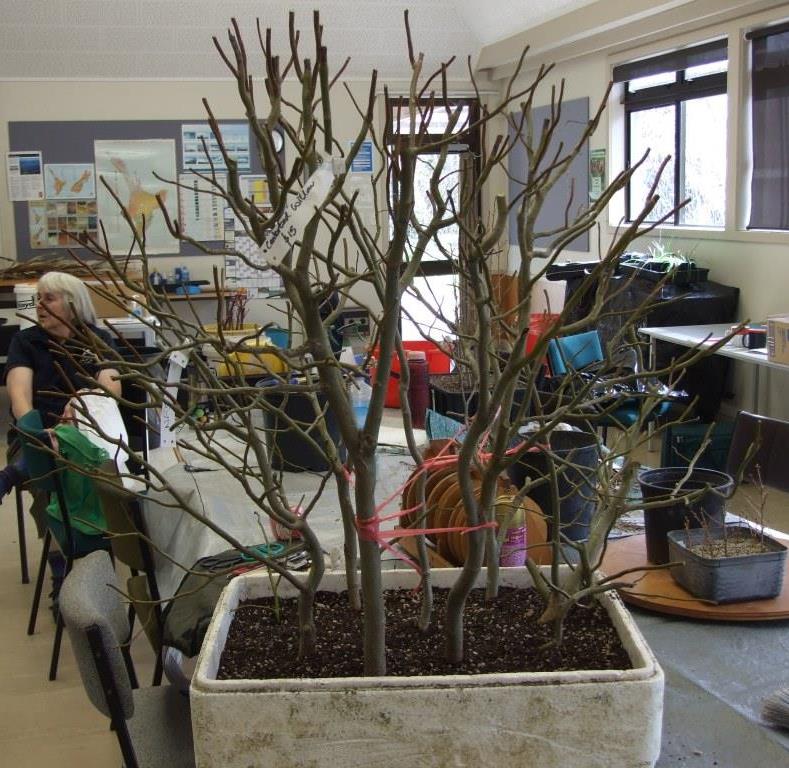 Ann created her root over rock (she had been busy helping others at the meeting) and then prepped a number of her shohin (small) trees for the club and national shows later this year.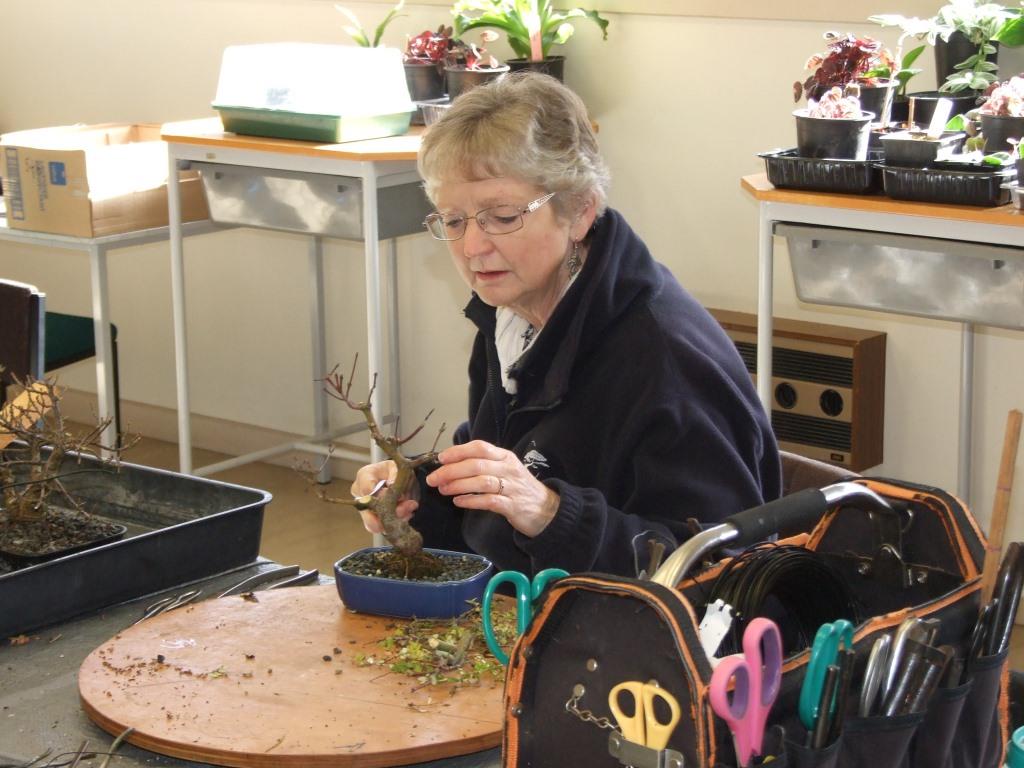 We also had a couple of power outages which left us with no electricity for a few hours. It was incredible how some people complained about not having power for a few hours. We just lit the woodburner and enjoyed reading our books for the day.
Then Covid reappeared – the Delta version. Within a few hours we were at Level 4 lockdown and the world stood still once more and walking the dogs around the village became a more peaceful exercise without all the busy traffic.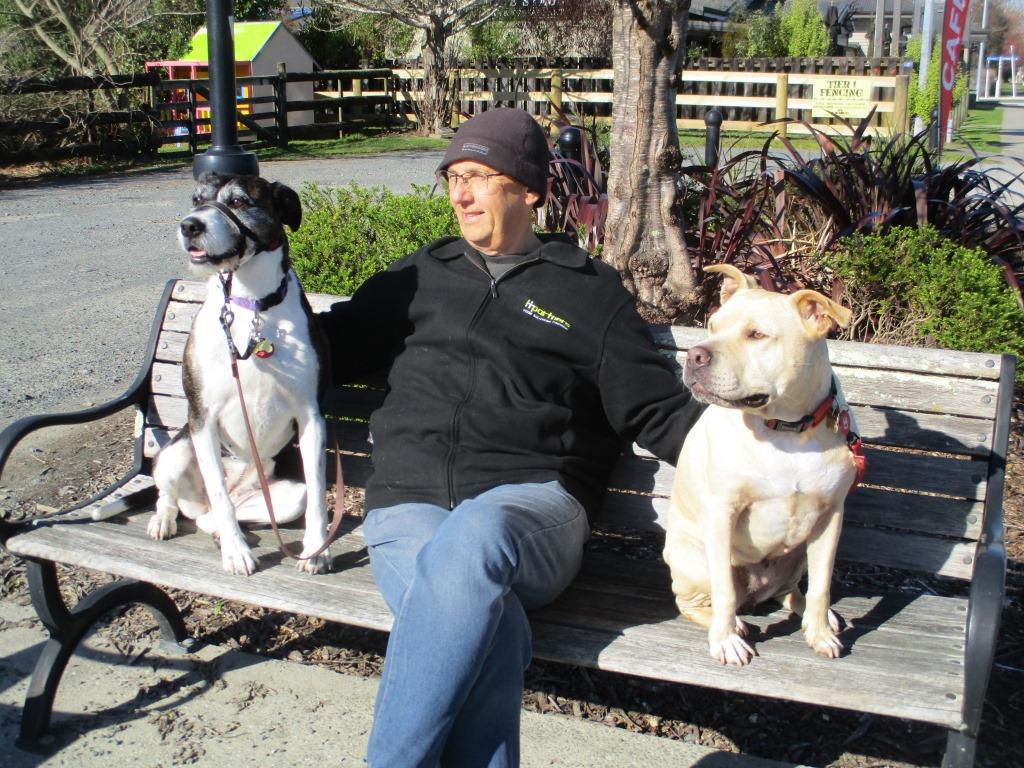 Mind you Honey doesn't understand why she can't say hello to everyone we meet on our walks during lockdown.
And Sox is not happy that she hasn't had a ride out in the car in two weeks.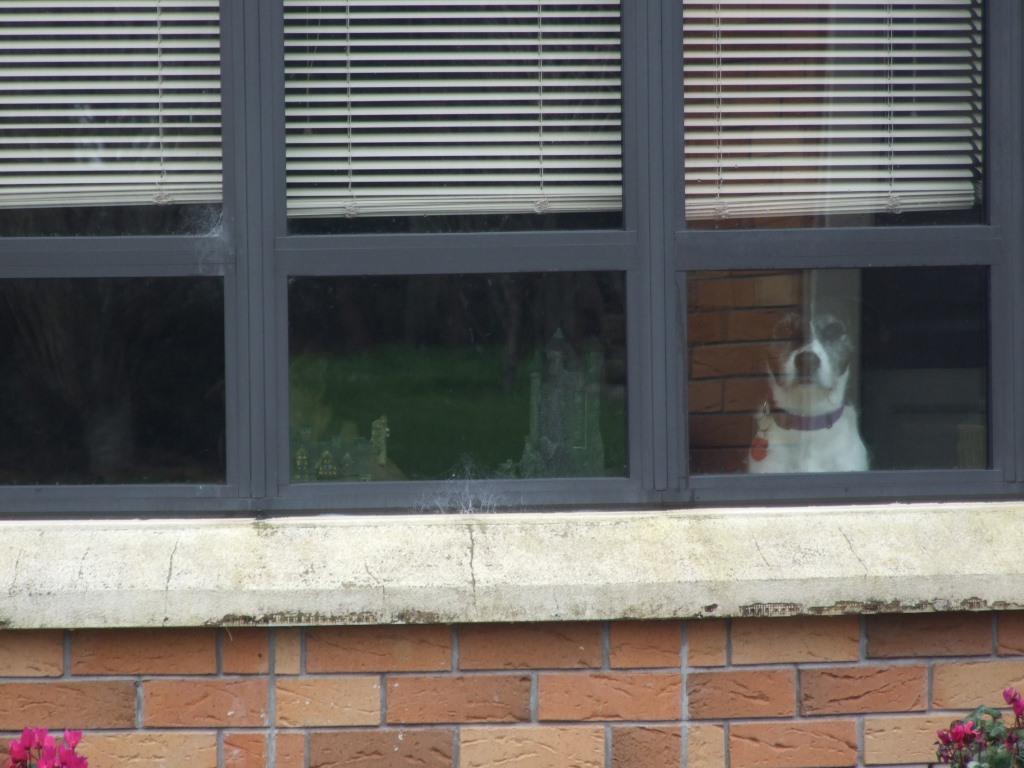 With Honey getting slower on our walks, Peter has been taking Sox further afield – including going over the river and up Sainsbury Rd – past where we used to stop last lockdown – doing 8-9kms a day.
Looking back towards the mountain from a couple of kms south of the village shows off the lovely flowering cherries which have been in bloom for a couple of weeks.
We pruned the wisterias back hard as they had managed to pull one pergola into a 25-30 degree tilt. Peter also pruned the apple, cherry, and pear trees to make mowing under them easier. He also finished pruning the last of the hedges. Bonsai work included digging up willows, pines and lonicera as well as planting 15 maples left over from the club workshop.
The girls are learning to wait quietly to go for a walk This is a very difficult lesson to learn.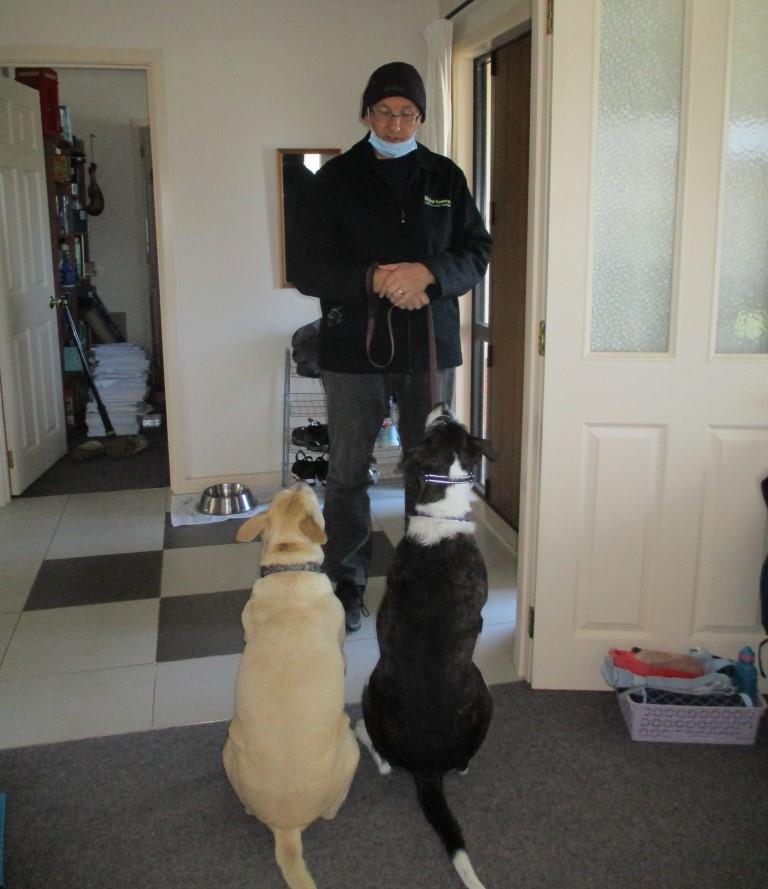 The lockdown also meant we had to postpone the last 3 sessions of the beginners courses as well as our meal out to celebrate our anniversary.
Olivia arrived on the 31st bearing a gift of books for Ann to celebrate our 30th anniversary.
August 31st 1991 was a beautiful, sunny day and we both enjoyed every moment of our special day!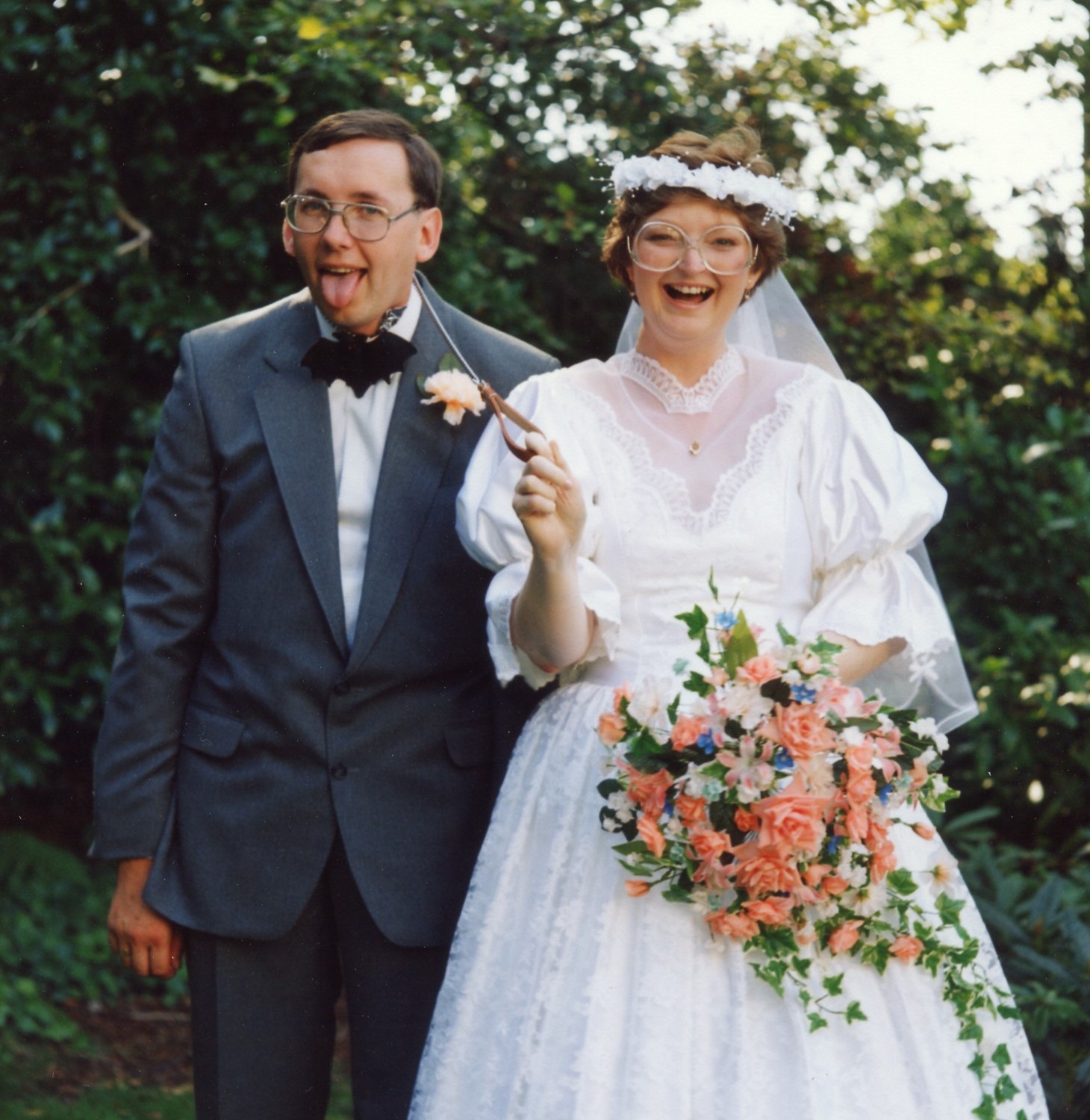 <  July     September  >