Kia ora,
We began the month with a short trip back to the UK to say farewell to Ann's father. Although it was a sad and emotional visit it was nice to catch up briefly with family and friends.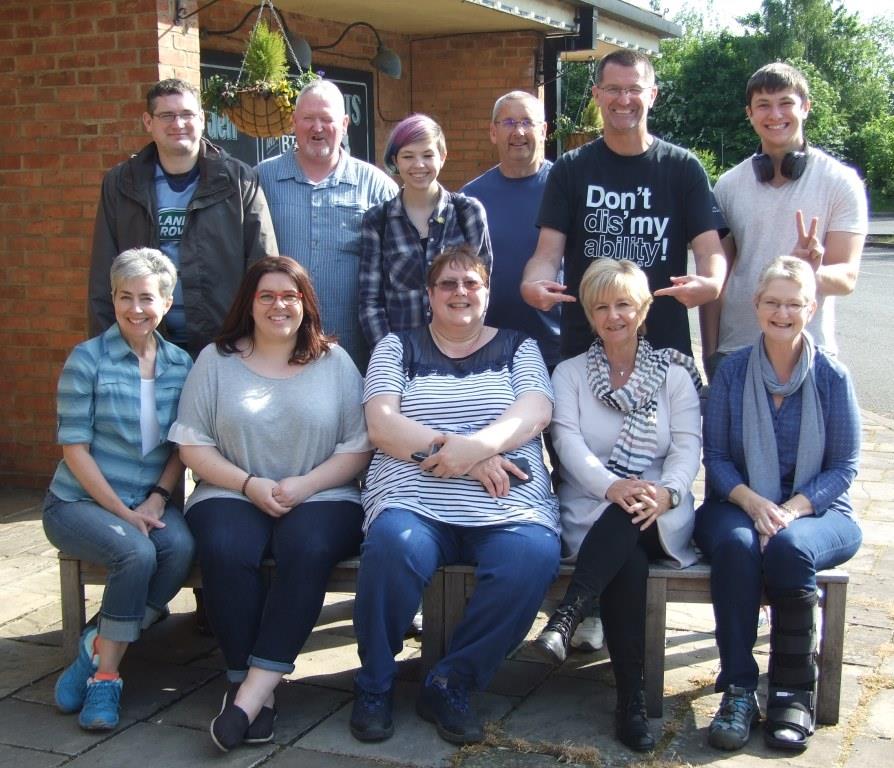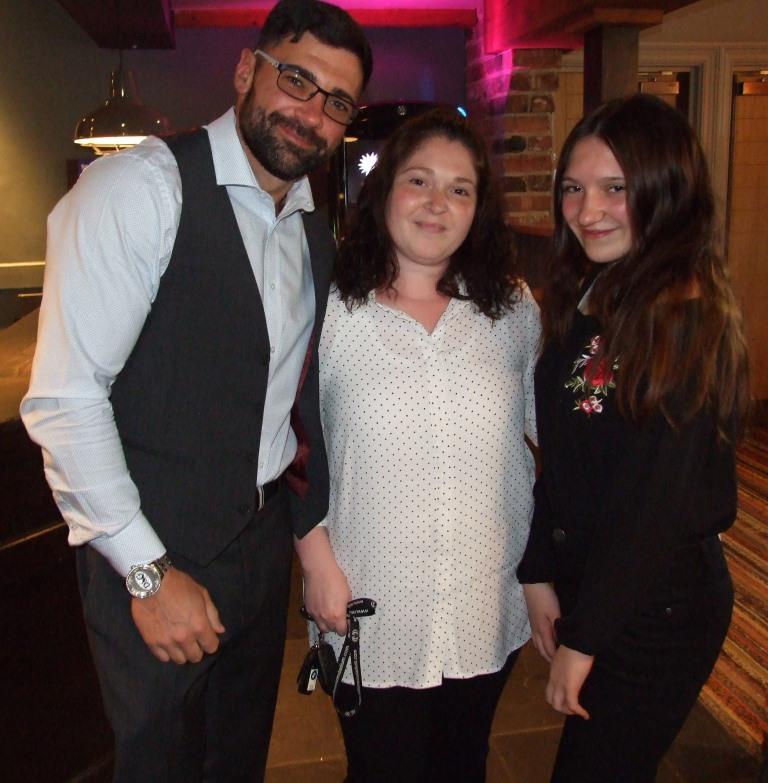 Prior to flying we had to sort out both the bonsai and the girls. Neighbours agreed to water and check the bonsai for us, and Ann arranged for the girls to have a holiday at Newstead Kennels. Because both dogs are now on special diets and daily medication Ann organised the food and drugs with detailed, specific instructions which the kennels raved over saying they wished all owners were so well prepared!
Although Ann had recovered from her chest infection she still had a broken foot to contend with so she phoned Emirates and arranged for extra help between flights. This meant a wheelchair and escort everywhere – it was great. We barely stopped for customs and passport control. No queuing or waiting for us! Peter also decided to pamper Ann by booking business class seats.
Flying business class meant we had a larger luggage allowance than on our previous trips – so we bought two new suitcases as our old ones were pretty battered and went over with three fairly empty cases – it was lucky we did as we managed to come back with three very full suitcases.
Fortunately all 13 bonsai pots and 13 bonsai stands made it half way across the world without a scratch.
Over the final few days in the UK Peter caught a stomach bug as was really ill. Ann was fine  – until we got back to Pirongia – then she was sick as a dog too.  About the only thing she could eat was porridge – but her cooking skills still need some practise.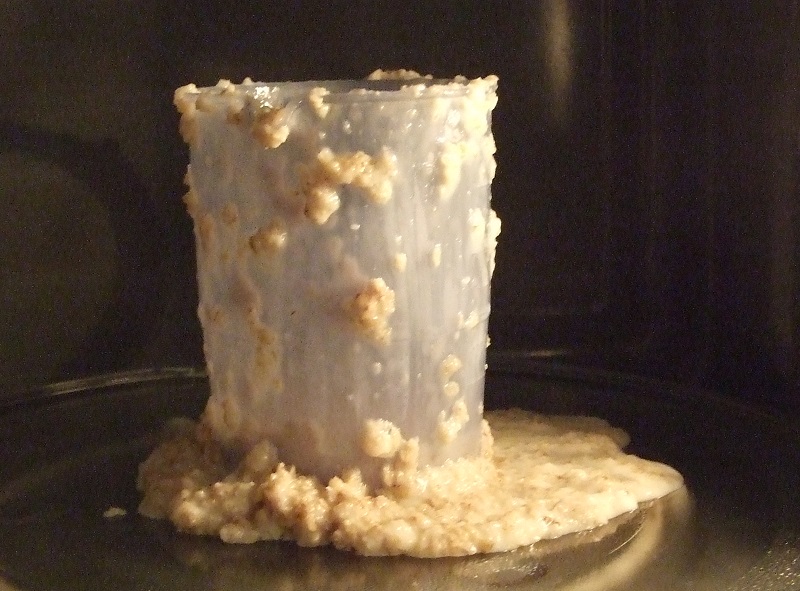 The girls were super excited to see us again and be back home – as you can see!
Ann had another fracture clinic appointment and a further x-ray of her foot. The news was not particularly good. The fracture is healing much too slowly. So she has another appointment in four weeks and if there isn't significant improvement in healing by that time then she will need to see a foot specialist and the treatment …….. is to remove the bone. Whilst the clinic was arranging to co-ordinate the next clinic appointment for when the specialist was also available (the doctor really isn't optimistic about the fracture healing) Ann suddenly realised that this surgery is exactly what Honey had done 6 months ago on her left paw! They say pets take after their owners – well Ann may take it to a new level by following her pet – with skeletal reconstruction' (as one of her colleagues put it)!  Peter's comment – he won't make her wear a 'cone of shame' like Honey had to wear!  Since Ann posted that statement on line he's had so many offers of help to decorate the cone with pink and purple, glitter, sparkles etc.
The girls are still settling back into home routines. Maxie isn't keen on sleeping in the laundry at night and keeps trying to sneak back into the house each evening. Honey is fed up with her daily eye drops and even the treats she gets afterwards are not enough reward for being a good girl.
Maxie is very happy that Ann has started using her hot water bottle again!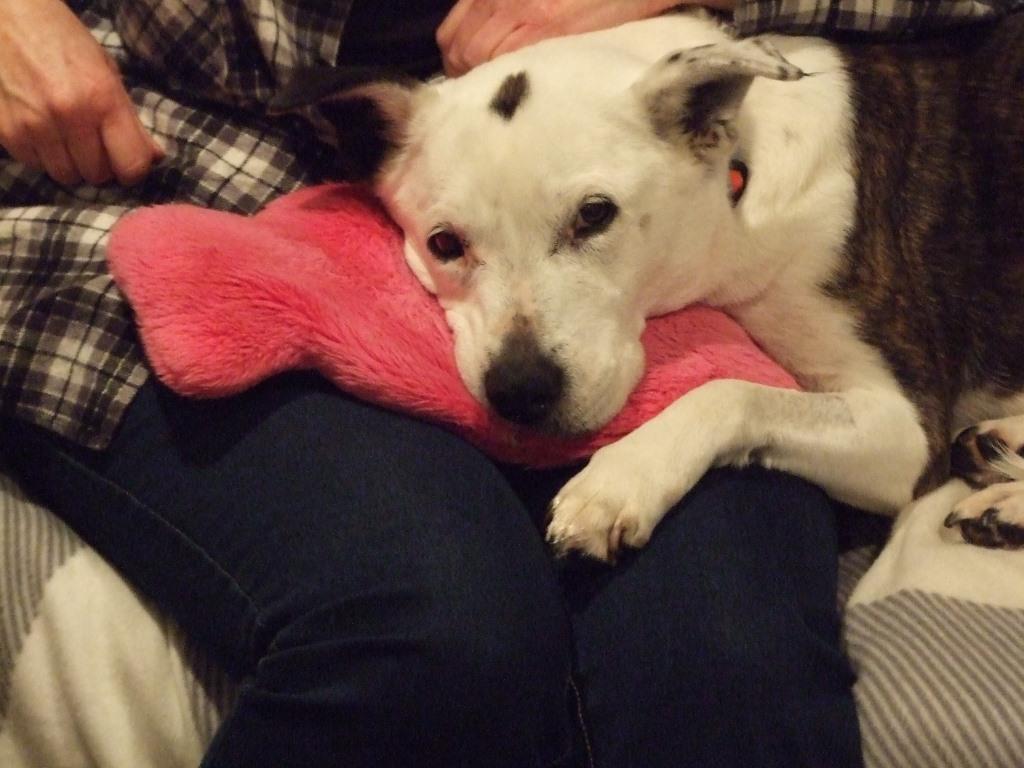 We're all ready for school say the girls!  (Ann mistakenly left the car door open one morning as she was loading up ready for work). It took her 5 minutes and a very growly voice to get them out of the car.
The last part of the month flew by in a blur of work, mowing, weeding, routine vet visits and bonsai. Peter was also travelling for work with two days in Auckland and then day trips to Whakatane, Rotorua and Taupo – a total of 1,300kms.