Kia ora!
It's been a fairly quiet month. Auckland was in a short (1 week) lockdown with the rest of NZ at Level 2 because of three Covid cases in the community. We've mostly been busy walking the girls around the village in the cooler hours of the morning then doing any gardening or outside work before lunchtime. After lunch is chill time as it's too hot to work outside.
After having a year to ourselves we've started volunteering at the information centre in Hamilton Gardens. This involves selling gifts, and explaining the best way to see the gardens as well as hiring out wheelchairs and powered scooters. We are scheduled to do one shift per fortnight – ours is on a Thursday afternoon. At the moment we are going together as we are still learning but eventually we'll do different shifts.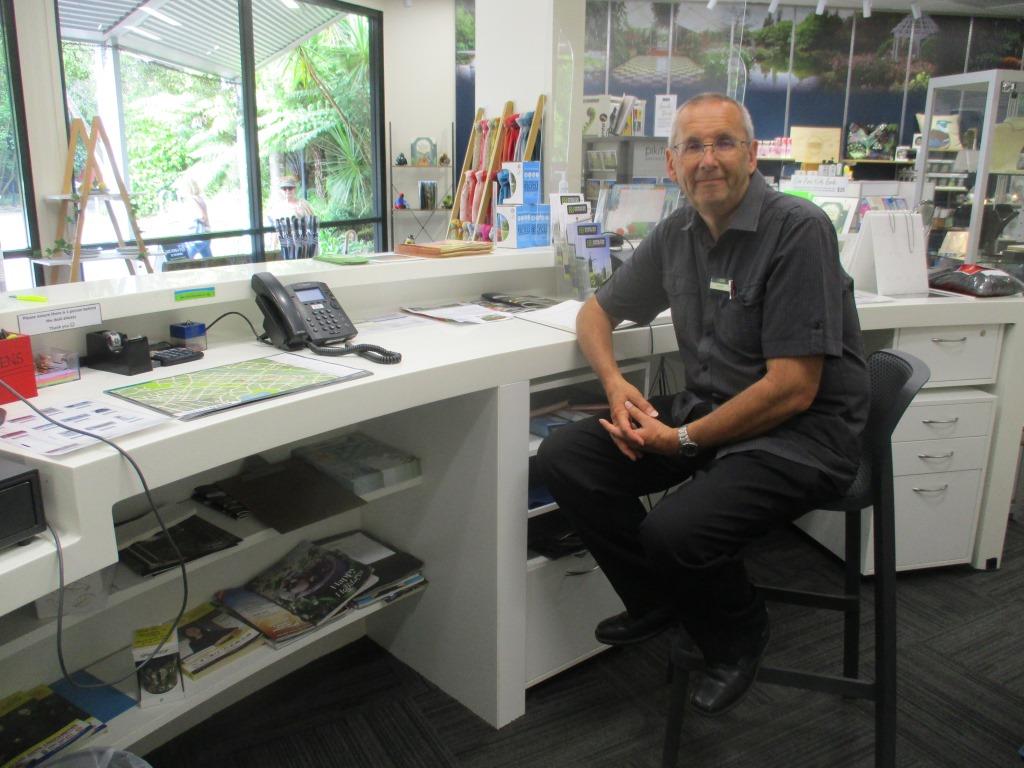 Peter has put a roof onto our new woodshed behind the garage. Now just need to hire a wood splitter and move that huge pile of logs from the paddock into it. However it won't all fit in here so Ann is hoping Peter has a back up plan!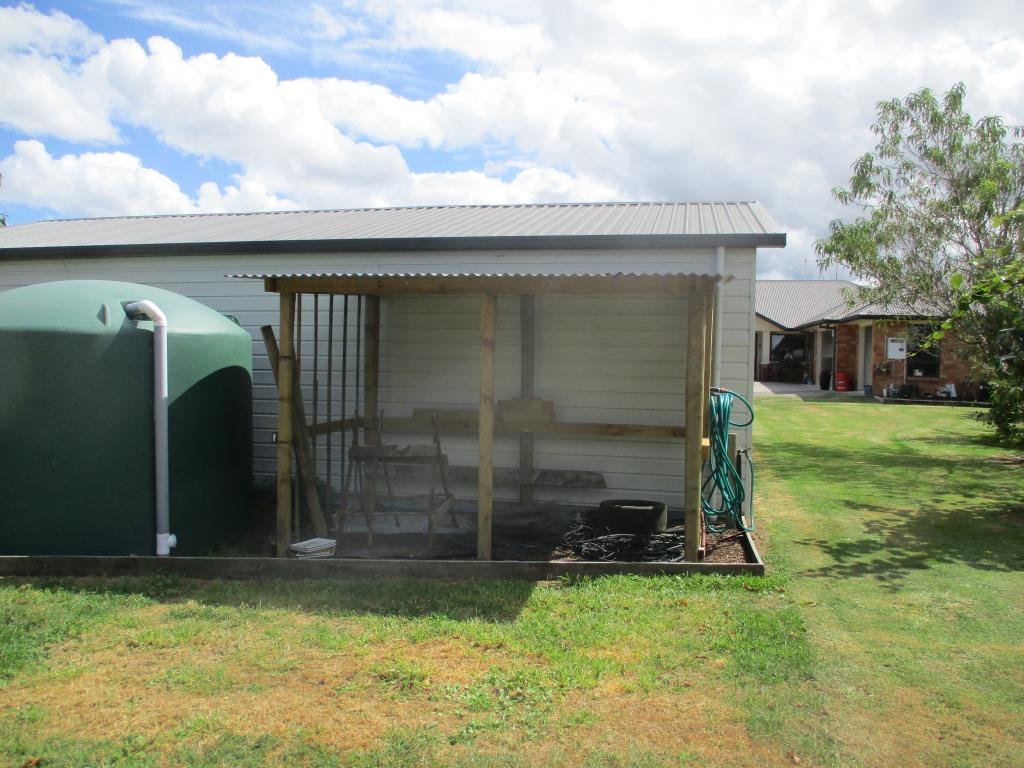 Lovely meal out with friends Bev and Tom at 'Half and Half' – one of Ann's favourite places in Te Awamutu. They make a delicious mushroom and brie pithivier (pie).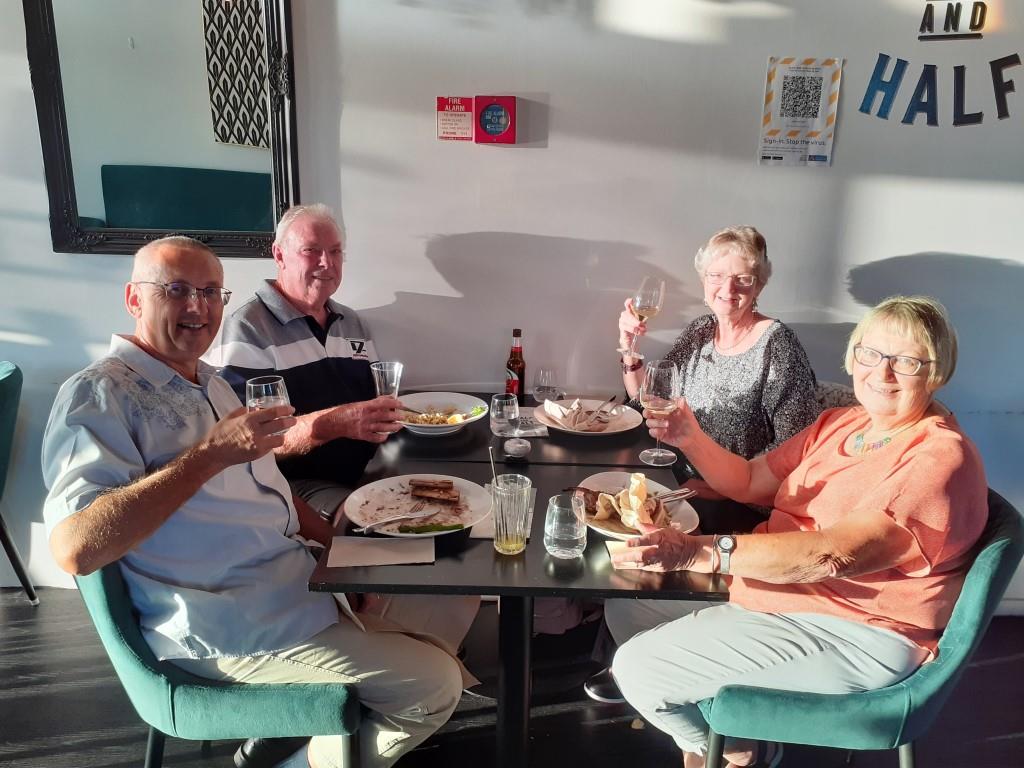 We've been looking after the chooks, the cat and the plants at Bev and Tom's house whilst they were away for a few days. We stopped off after our morning perambulation to water, feed and collect eggs. Honey and Sox were very well behaved – not sure if they'll be so pleased once the neighbours return and we don't need to go any more.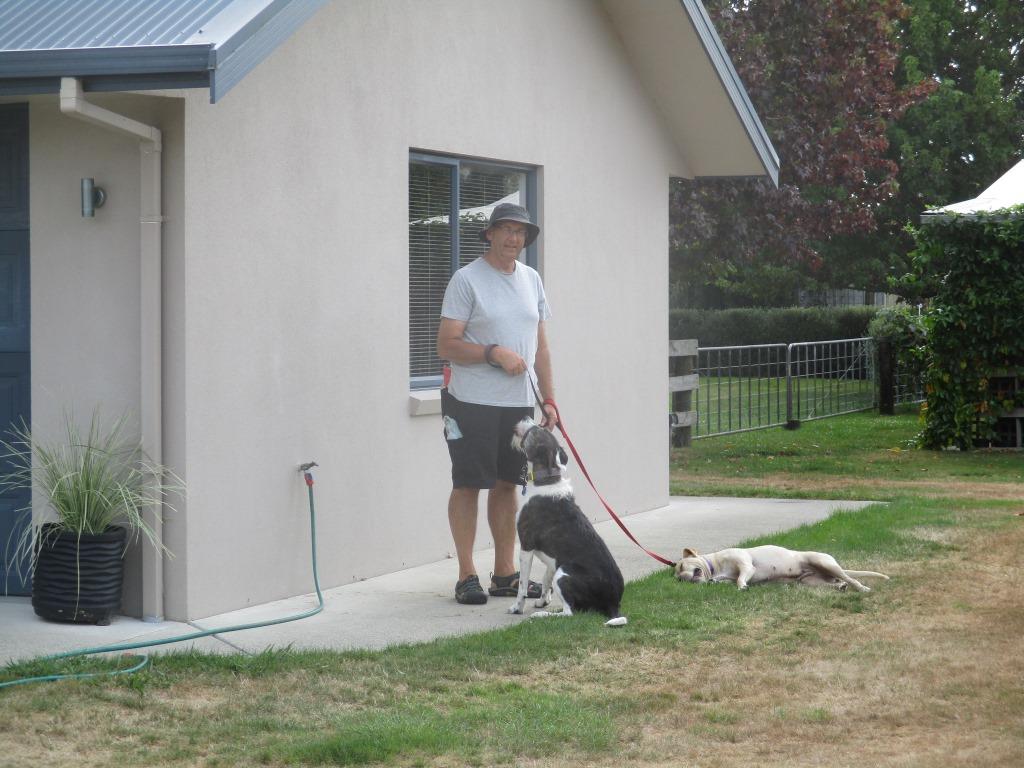 Unlike last year we still have plenty of water. Peter checked our main tank on the 27th and found we had about 17,000 litres left. We also have around 12,000 litres in our backup tanks so we won't have to buy any water or go onto rationing this year.
We've had to resort to putting black plastic on the inner fence between us and our next door neighbour to try and stop both Honey and Sox running up and down barking at their dog. It seems to have slowed them down (so far anyway).
The girls seem to think that after every walk we should then go out in the car for a ride! As soon as we get home they're straight out into the garage and waiting for the car doors to open.
The end of February marks the end of summer – officially anyway. In reality the hot weather will continue for at least another month (and maybe part way through April too). However the nights should begin to cool down which will be more comfortable.
The hot, dry weather equals brown, dry grass. However we still need to mow – mainly just the weeds though.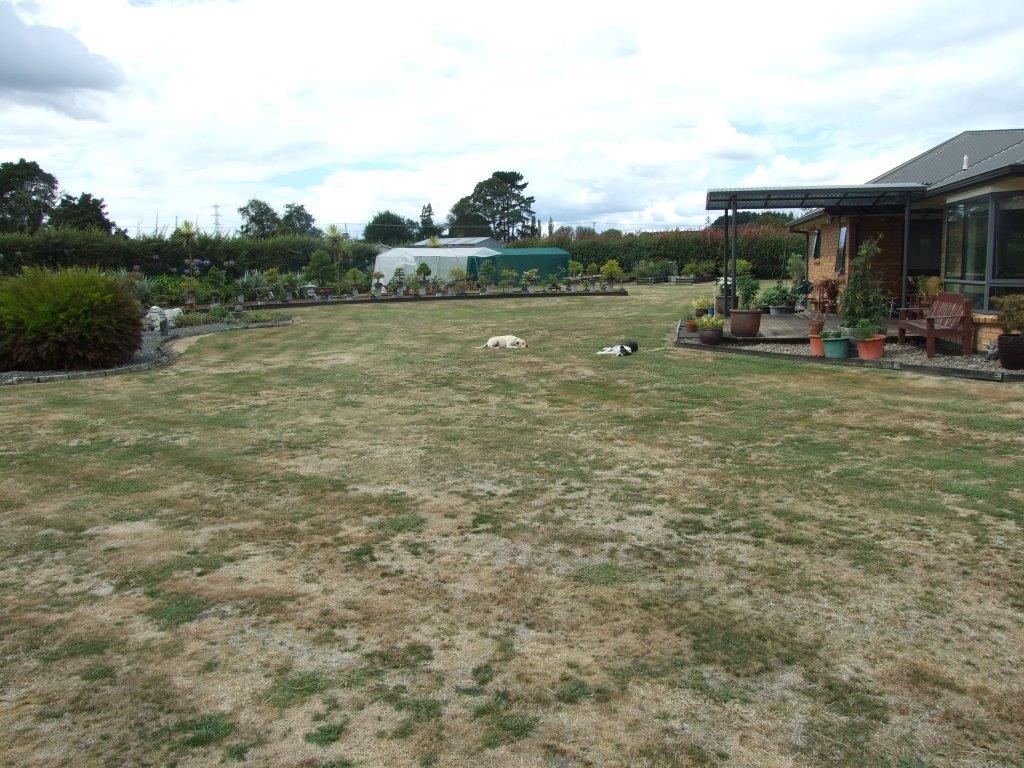 Not that the dry and prickly grass stops the girls from their post lunch snooze.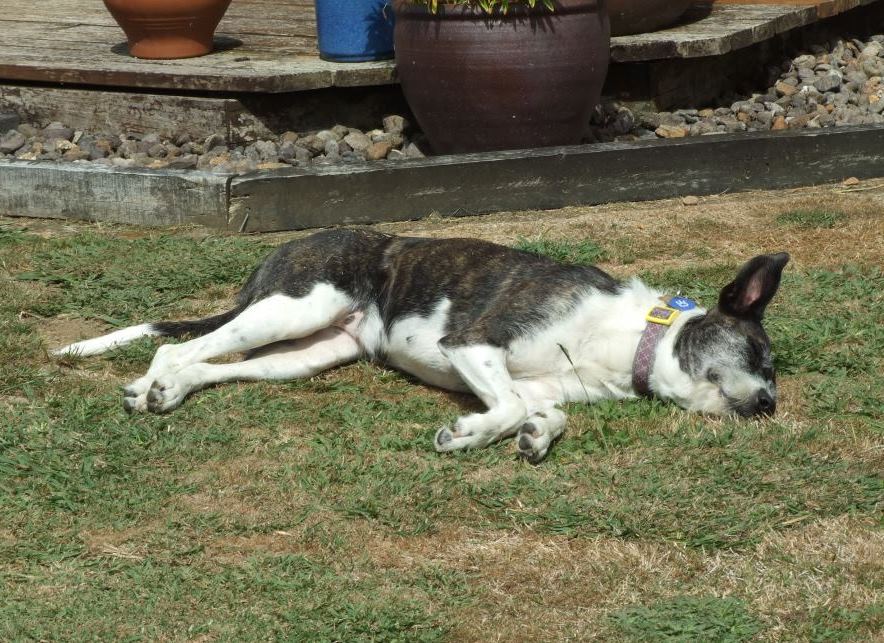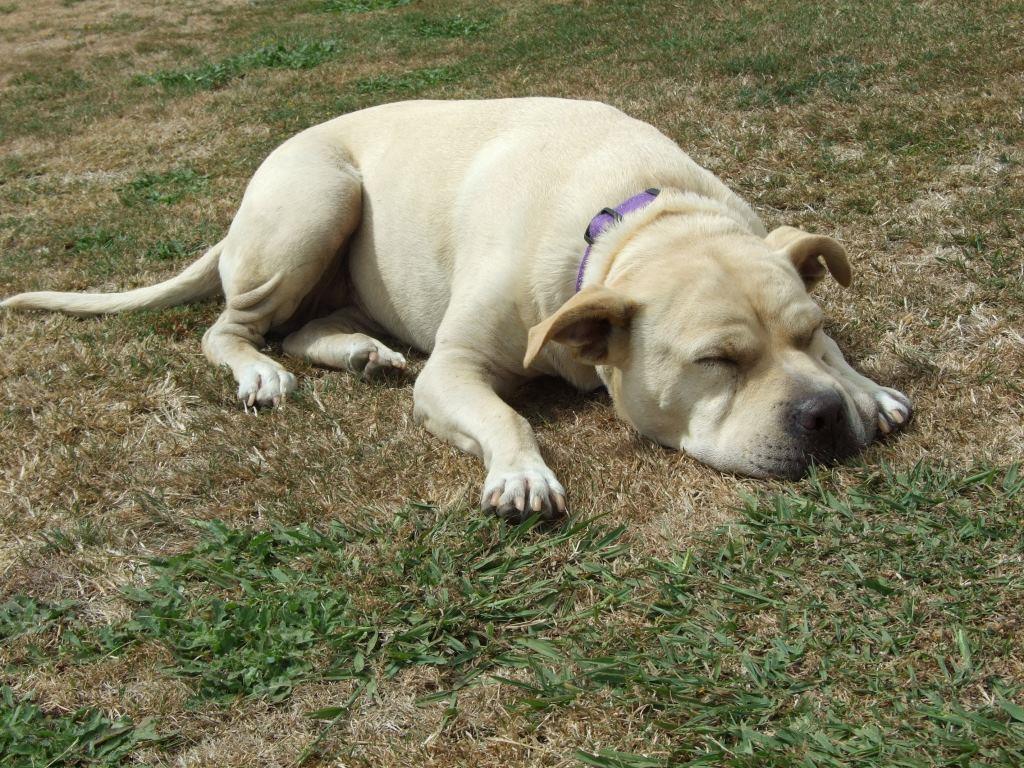 We're so glad we don't live in Auckland! The city went into another Level 3 lockdown on the 28th with a further 2 Covid cases discovered in the community.