Kia Ora
January has been a quiet month for us, we have settled into a sort of routine at the weekends. One day down at the section mowing & weeding the other day shopping, cleaning house and other things.
Peter went back to work on the 4th, leaving Ann to continue enjoying her summer holiday, although she has been into school for a few days to sort out her new desk. Several boxes of bits came back from school for us to try and fit into the garage.
We've just celebrated 12 months in NZ (it doesn't seem anywhere near that long!) so we went out for a meal at The Cook, one of the restaurants we first went to when we arrived in Hamilton.
The local wildlife is in good voice. The cicadas (or Kihikihi as the Maori call them) can be heard from about 30m away. When they all start up then the noise can be quite overpowering.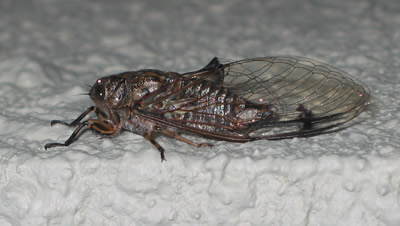 We are still waiting for work to start on the house, the latest date we have is late February. We have nearly finished weeding the Pittosporums between us and our neighbour. Now we need to decide what we are going to plant on the other side – approximately 100m of hedging!!
Noel had another party to celebrate his 70th birthday (2 parties for the same birthday is good going). Once again the day was warm and sunny and a good time was had by all.
At the Bonsai Club AGM we were voted onto the committee and we went to our first committee meeting – they last longer than we were used to with South Staffs but as this one covered setting up the programme of events for the year this is to be expected. Peter will be building a website for the club and we have taken over the production of the newsletter.
With Ann's car off the road over Christmas we have been thinking about swapping her old car (Butch) for something more suitable for life in the country. We managed to find Peter a 10 year old diesel UTE which he has called Brutus.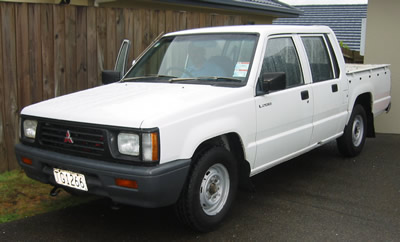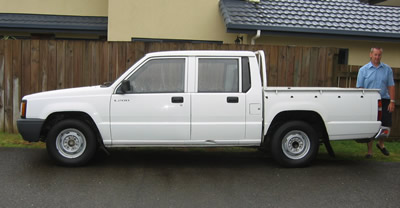 News from Home
John & Allison sent us a bit of surprising news. On the 29 December they increased the size of the Lynch Family by 1.  It was a big surprise, even to them. They weren't expecting it to happen until the summer at least, but that's how it goes sometimes.  Their new girl is called Junie B and is just adorable. She's black, hairy and pregnant! Michael and Alex adore her already. They're also hoping to have another one this year if at all possible, because you can't really stop at just one once you get started.  They're looking toward their future life after the Air Force and want to own an Alpaca Ranch.  And to have an Alpaca Ranch you need????  That's right, Alpacas.  So they found a really sweet girl who's pregnant (due early Sept) and decided to buy her.  She will be staying at the Ranch they bought her from, for the time being until they get their own place.  They already plan to get 1 or 2 more pregnant alpacas this year!!!!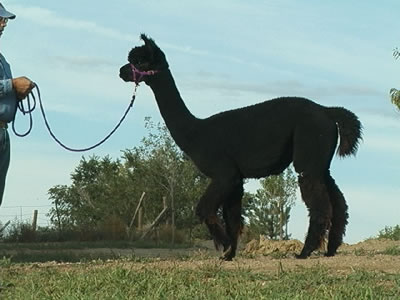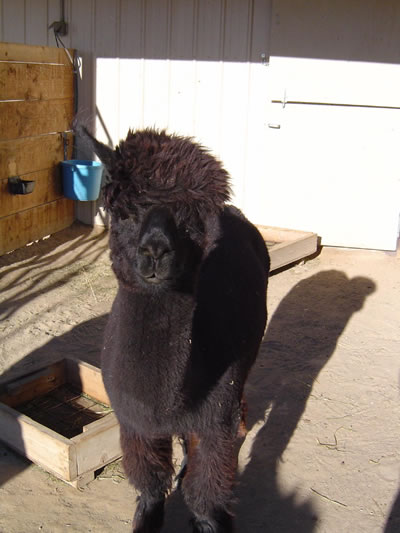 Dianne and Paul Ellingham sent us a couple of pictures of themselves and their children Zac and Charlie from their Christmas celebrations.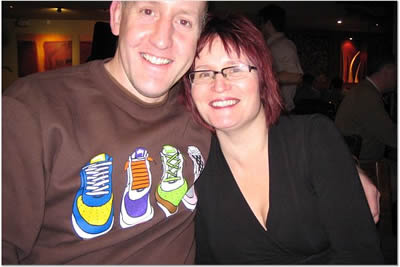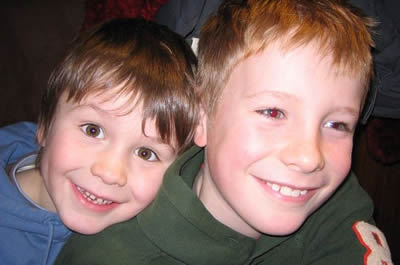 Don't forget – let us know what's happening and we can tell the world for you!!