Kia ora,
The end of our winter – yay!
Here we go again – Sox managed to escape the dog area twice in one day. Peter spent most of the following day building a higher fence. Let's just hope she doesn't work out that the gate is lower.  Now Ann needs to find some climbing plants to cover the mesh. Whilst drilling the holes for the wood Peter's drill gave up. He complained bitterly about it until Ann asked him how old the drill was. "Thirty-five years old" he replied – possibly time for a new one then!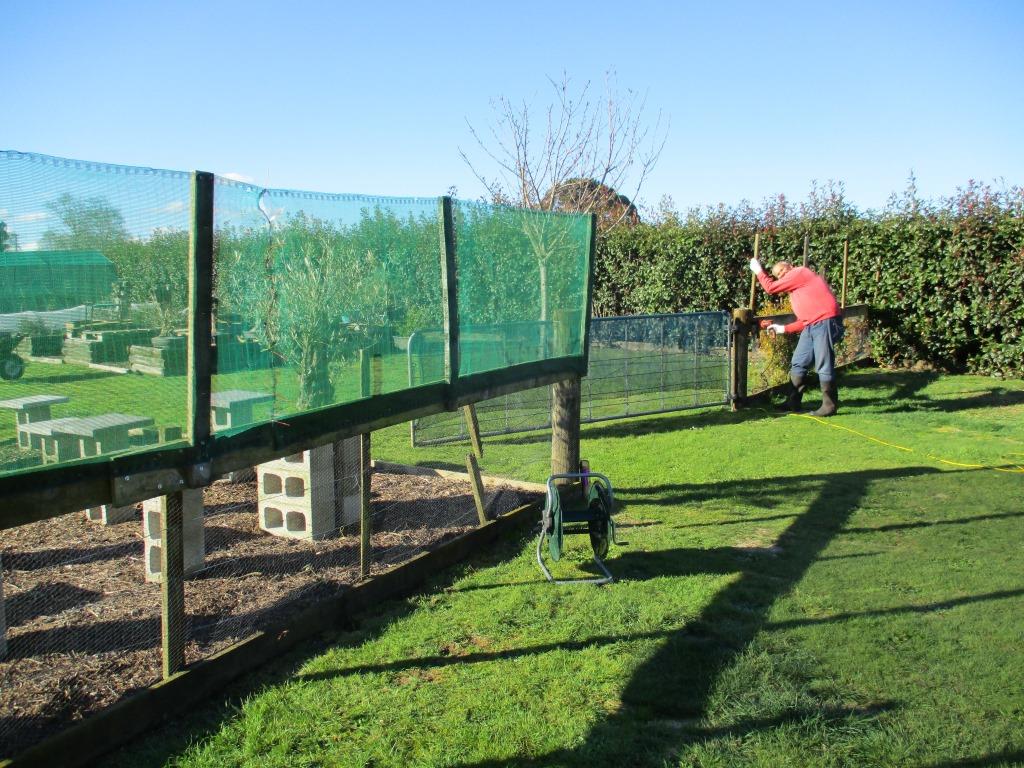 New Zealand had a spike in Covid-19 cases so Auckland went back to Level 3 and the rest of the country to Level 2. The month ended with the whole country at Level 2 – for how long we don't know but it may be a while as the Auckland cluster of cases continues to grow.
Ann eventually had her MRI scan on her foot which showed no fracture (hurrah), only slight swelling and inflammation – not surprising since she'd been resting her foot and wearing a moonboot for over 5 weeks!
We still managed to go for almost daily walks around the village.
We've been really busy repotting bonsai just about every day this month. Some trees are way overdue and the root growth has made it difficult to even get the tree out of the pot! So far we've done over 100 trees of all sizes and used up 12 x 40 litre bags of compost and 15 bags of pumice.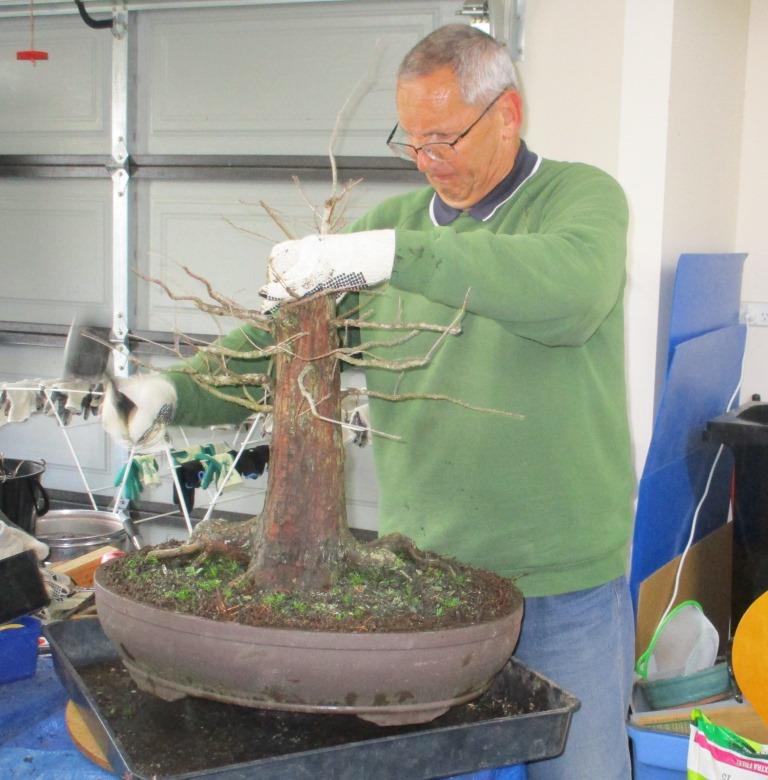 Some of the larger trees were repotted in-situ outside and took both of us to do the work – we only managed one of these per day.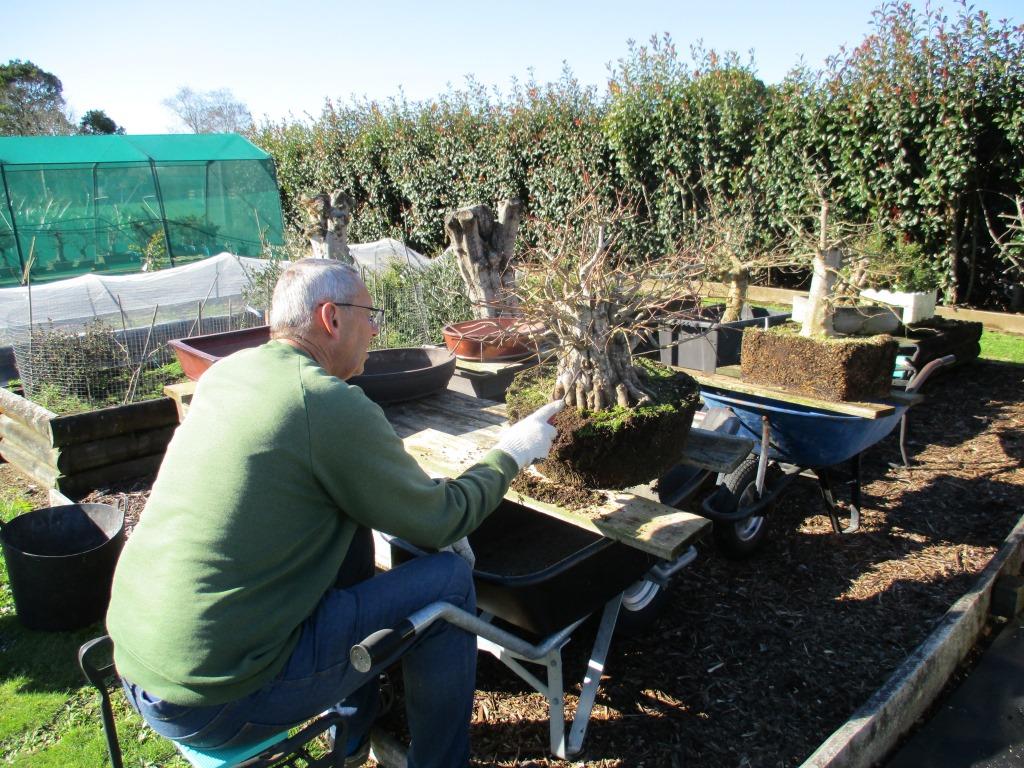 The garden's looking a bit bedraggled and weedy as we've spent so much time on the bonsai lately. The grass is growing again so weekly mowing is back on the calender, the weeds are prolific with the warm, humid winter weather we've mainly had. Peter has also been pruning the apple and pear trees in our orchard so next season we won't need the big ladders to pick the fruit. Next in line will be the kiwifruit, cherry tree and one of the wisterias.
We've both been busy on Thursday evenings helping to run the beginners bonsai classes. Peter did the first class – an indepth introduction to bonsai.
Honey and Sox are both back at day care (school holidays and rainy days meant no day care for over a month). Sox is slowly becoming more sociable but still has no idea how to play. Give her a tennis ball and she just looks at it. Put it in her mouth and she gets a panicked look on her face before dropping the ball to the ground and moving away from it as if it was poison!
We try to do the housework whilst they're at day care – neither girl likes the vacuum cleaner!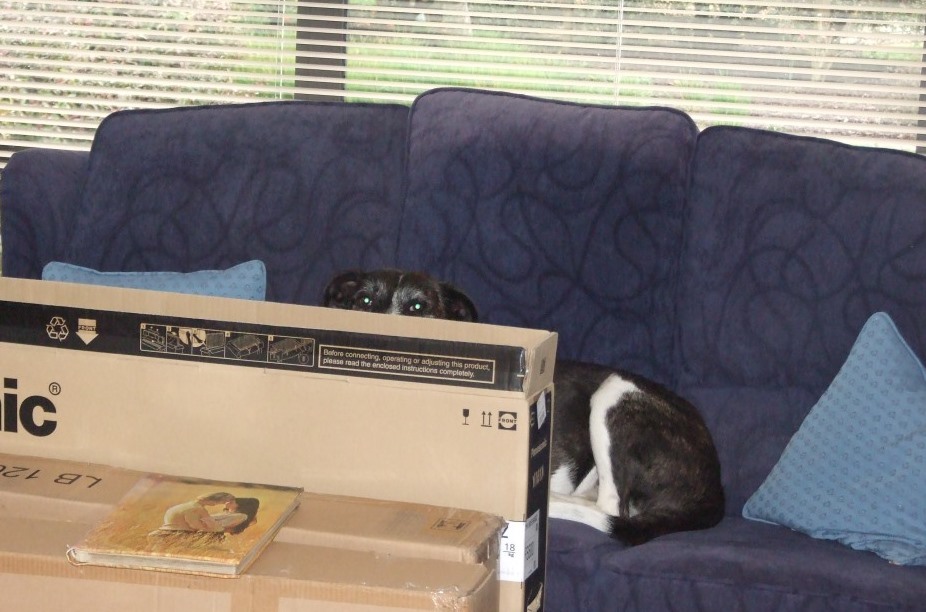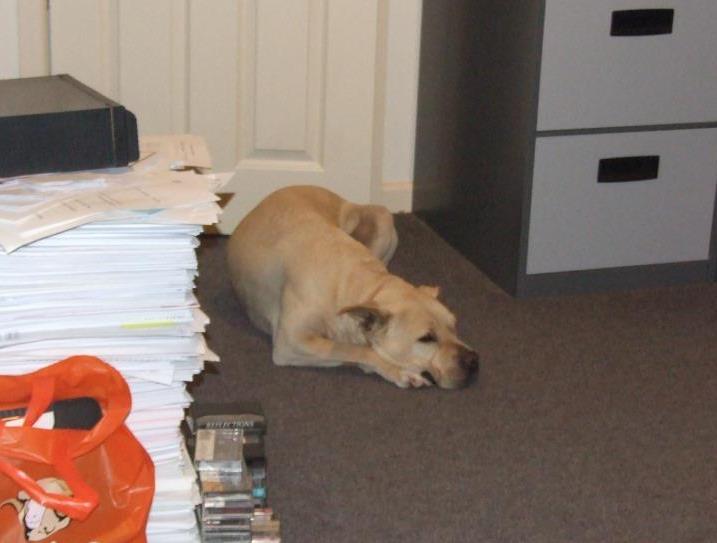 Honey hates the printer too and when it starts up she runs off to our bedroom. Sox is not afraid of the printer but follows Honey so she runs to the bedroom too!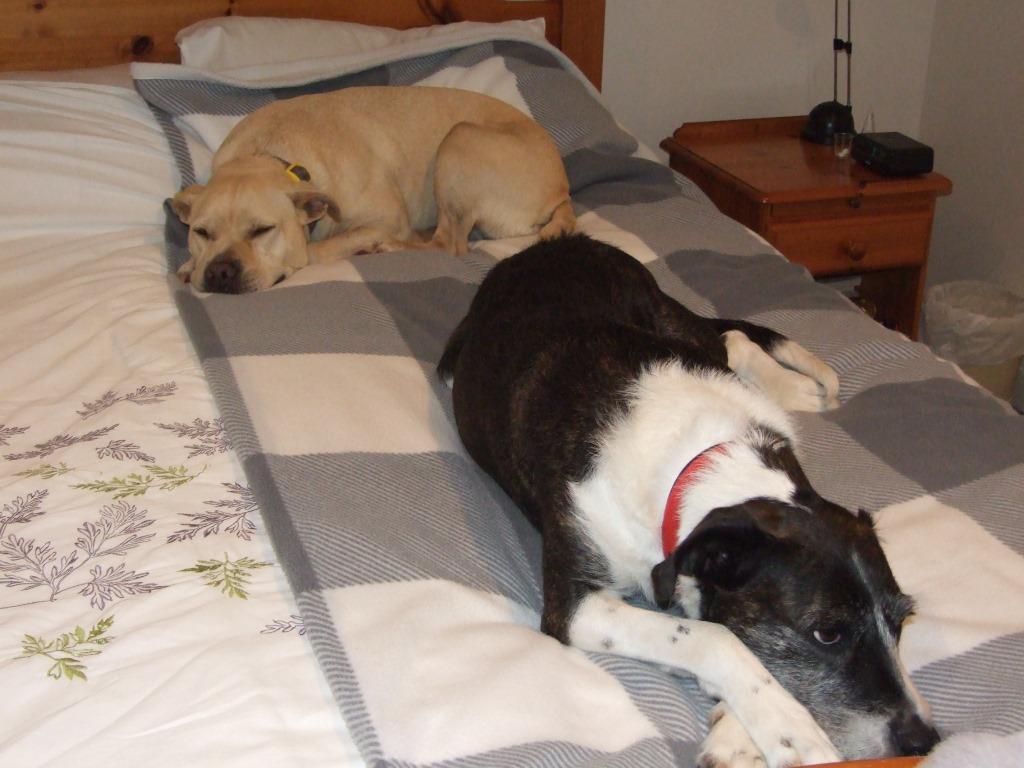 Our neighbours, Rob, Bev and Tom, came round for dinner – this time Peter cooked a chinese meal which went down well.
The last weekend in August saw us help Sandra erect a greenhouse in her back garden. It took all three of us with Ann and Sandra holding things up whilst Peter bolted everything together.
We celebrated our 29th wedding anniversary on the final day of the month, with the usual rabbit for Ann and a few books from Peter and the girls. We'll go out for a meal when we return to Level 1.