Kia ora,
July's been a month full of bonsai. We continued digging up trees from the growing on beds, some of which may be for sale next year.
Ann took Peter for a very nice meal at Fahrenheit for his birthday, and then the following Saturday we went out for a Thai in Cambridge with the bonsai crowd followed by more meals out with the bonsai crowd and a pot luck supper one evening at our place too. It's meant Peter hasn't had to cook too much this month!  Ann even tried to cook one evening for her and Peter but it was NOT a success. Ann's curry went straight into the compost bin. Peter did manage to eat his but said it was pretty bad too.
For his birthday, Peter had cards from Ann and the girls as well as a voucher to spend on bonsai pots or tools at our convention from Ann and a book from the girls. The evening was celebrated with our weekly fish and chips!
Azaria (and Carolien) came for more chocolate brownie and to see Honey. Amanda (who was Azaria's teacher aide) and her son Dale also visited.
Honey was totally pampered by Dale.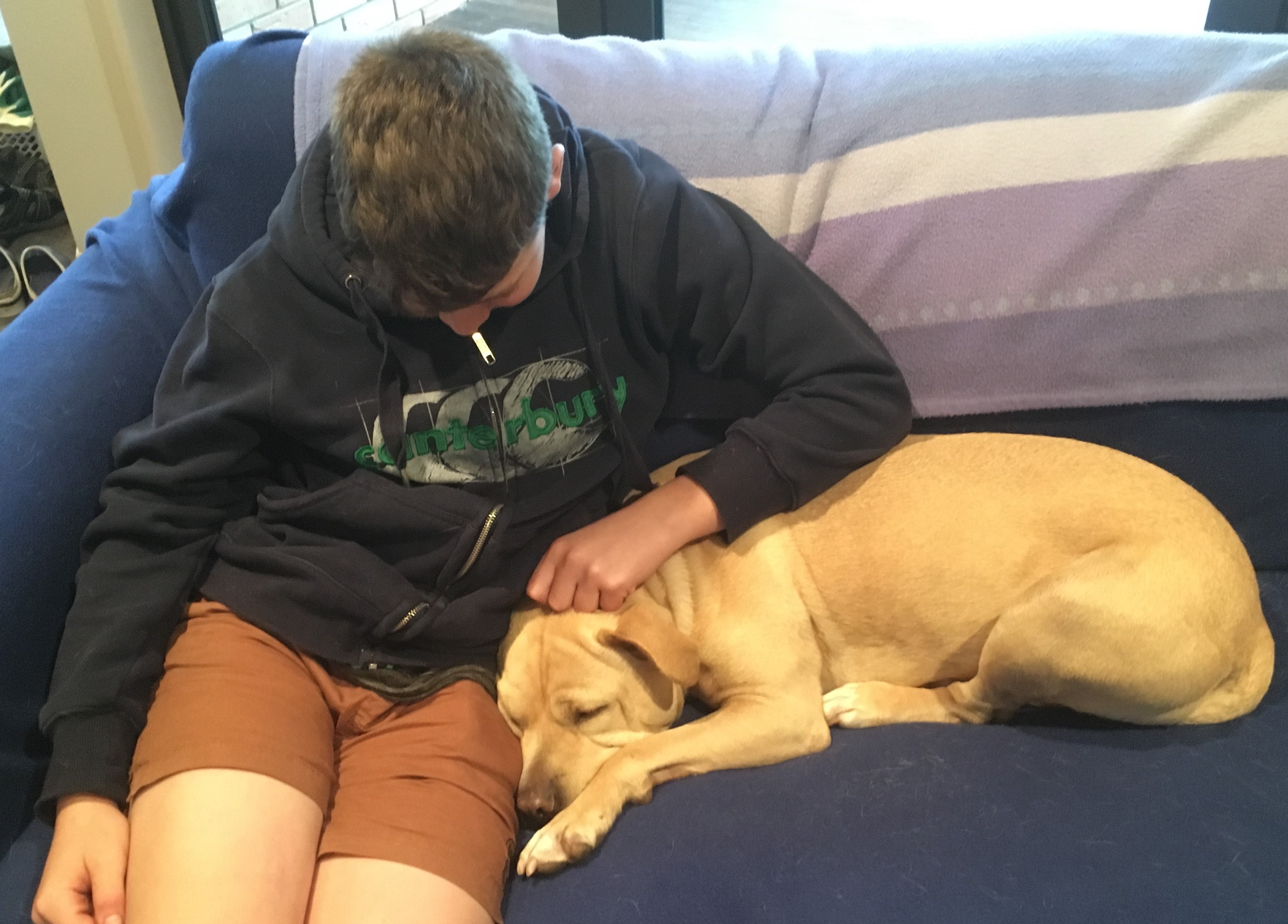 Tony Bebb (our friendly Aussie bonsai teacher) did a couple of days of private work with us and our collection is improving even more.  Some of these trees will be entered into the National Convention show in October.
Ann's really pleased with how her trees are developing.

Coprosma (2016 and 2019) – just needs the 'tail' wiring now.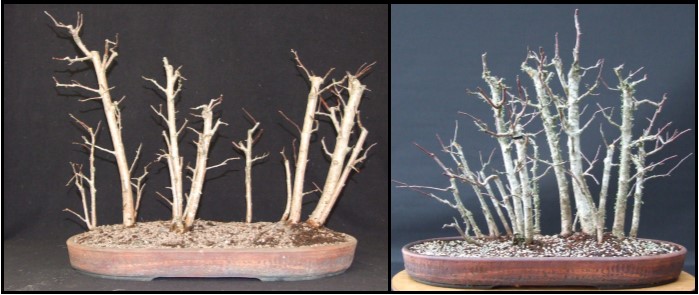 Malus (crab apple) group. This should flower beautifully over the summer (2014 and 2019).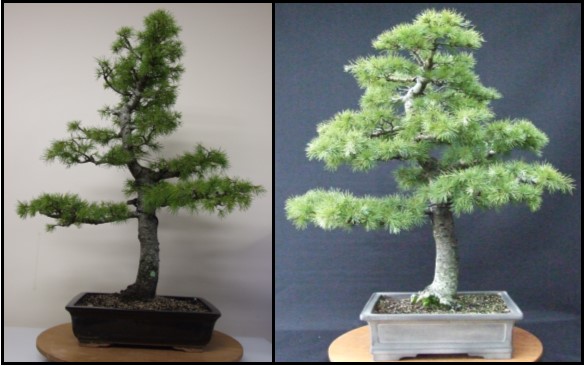 Cedar (2010 and 2019).
Here are some before and after photos of Peter's trees as he and Tony worked on them.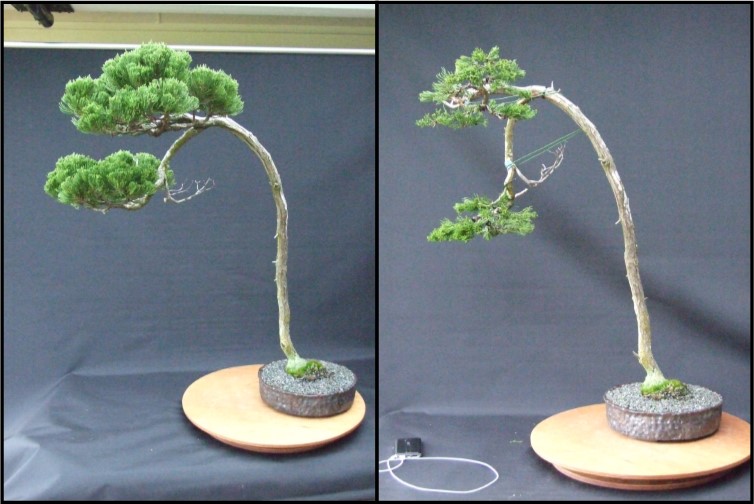 Juniper
Coprosma

Dawn Redwood (windswept style)
Maxie was sick again and had to spend time on a drip over two days at the vets. A nasty bladder/kidney infection meant lots of antibiotics and pain killer injections – bless her. She's much better now and is enjoying her daily walks again.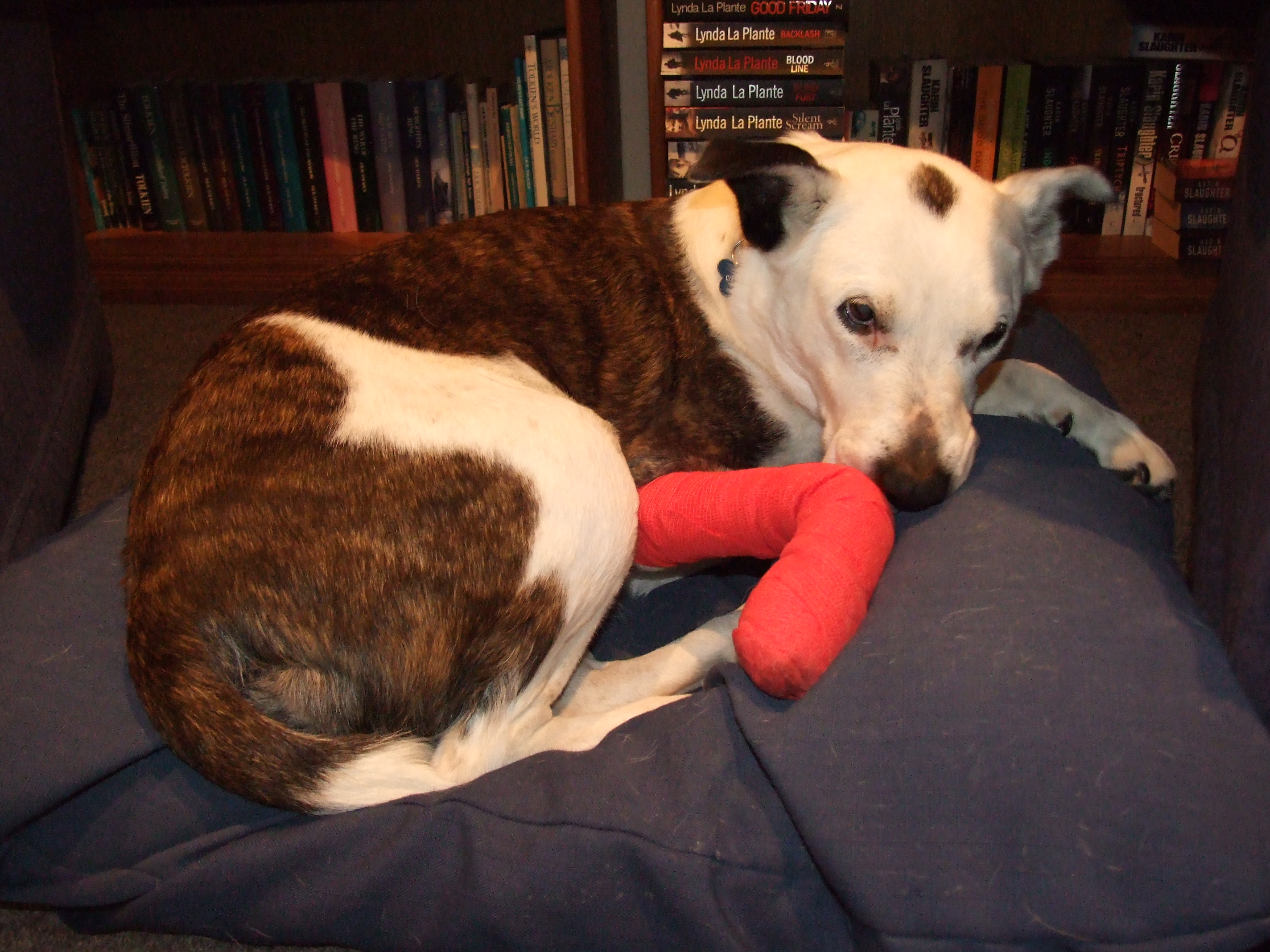 As well as doing private work with us, Tony also held workshops for the bonsai club. Peter took two trees along but Ann had to stay at home to look after our poorly doggie.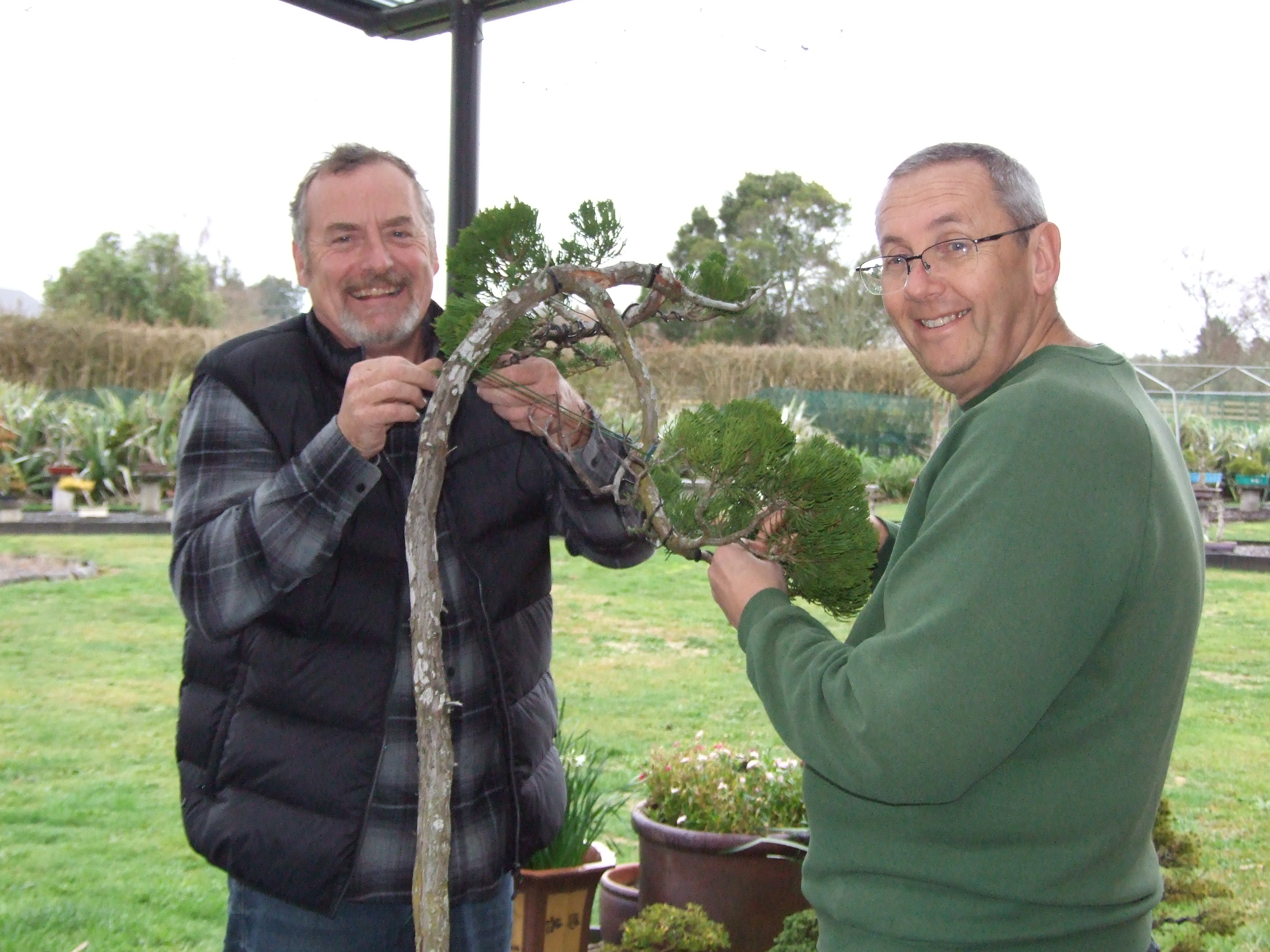 News from Home
Congratulations to Helen (Peter's niece) and Jon who were married this month.