Kia ora and Nga Kirihimete (Hello and Merry Christmas),
An extremely windy start to the month saw one of the Acacia trees we're growing for firewood decide it was next on the list for Peter's attention with the chainsaw.  Dead centre of the photo is where Peter had removed the trailer from only hours before!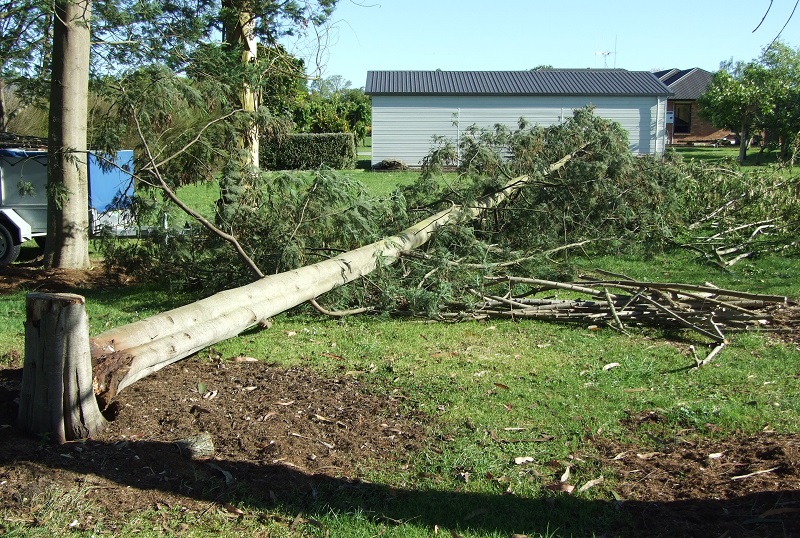 Two days later we had three bonsai trees blown off their stands. One broke its pot and there was minor damage to the branches on the others.
The warm weather has arrived – and along with it the start of repeated visits to the vet for Honey. One claw became infected so she's back on the nicotinic acid, more antibiotics and apoquel – sigh. Still – if it works it's much better than another toe being amputated.
Peter has finished cutting up the firewood. Six honeylocust and two acacia trees all tucked up in the woodshed. That's three months earlier than normal. The only other tree to cut down will be our Christmas Tree.
Ann found a recipe for doggie biscuits called "Honey's Peamutt Biscuits"  would you believe! https://duerrs.co.uk/recipe/honeys-peamutt-biscuits/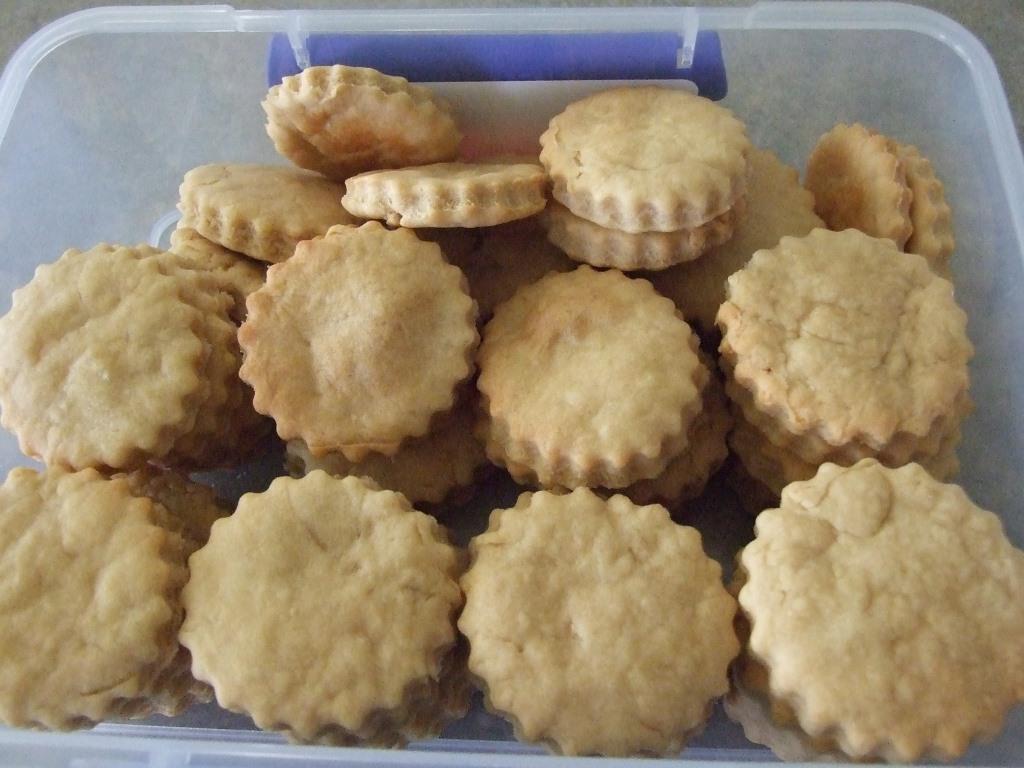 It contains ingredients that Honey isn't allergic to so she made them, and of course, both girls love eating them!
Our poppies looked stunning (grown to mark the centenary of the end of the First World War). Just wish the photo did them justice.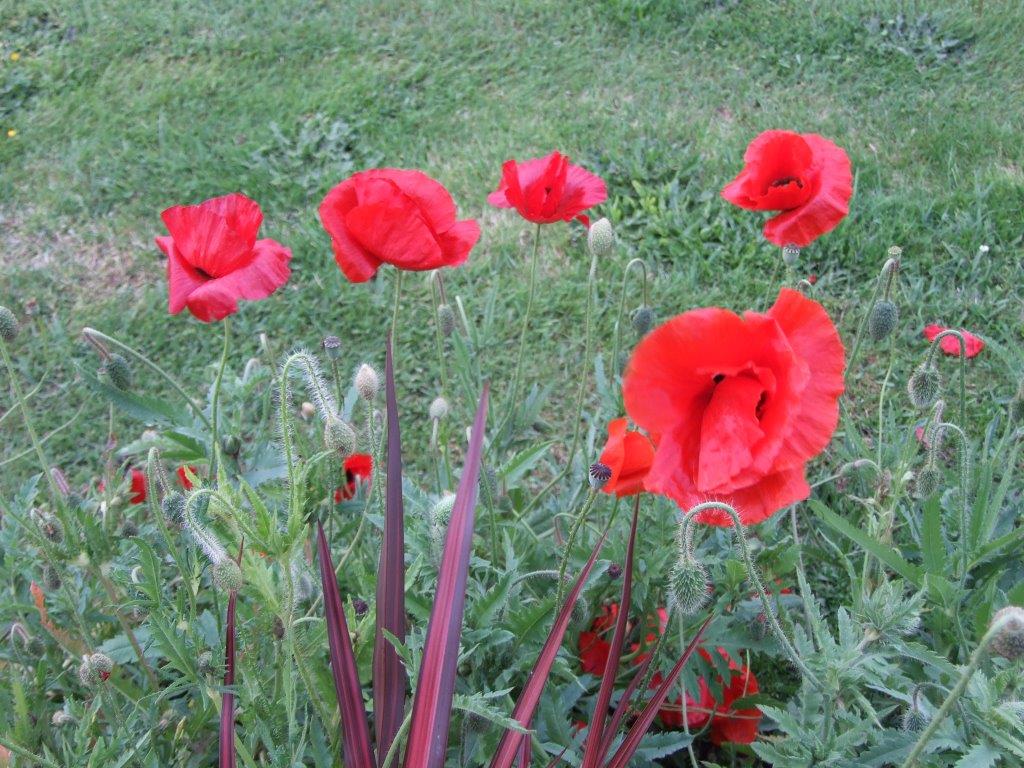 It was 8.30am and we were all set for our daily walk when we heard Honey squealing and shrieking. Racing across the paddock with our heads full of horrifying images of seeing Honey dreadfully injured we arrived to find her staring at a cat! The cat had an injured back leg and couldn't run away so it was hissing at Honey!  We then spent the next three hours trying to find the owner and some treatment for the cat. Asking all the neighbours we could find if it was their cat or if they recognised it (no), took it to the vets who wouldn't treat it (some insurance policy thing), finally driving to the nearest SPCA (70 km round trip).  Turns out it was next doors cat!
Peter has been trying to sell off some of his various collections. He's listed his stamps, first day covers and model cars on Trademe. One of his sets of cars has sold but the rest are still waiting for bidders.
One evening we heard scrabbling on the deck. Honey had found a huhu bug (largest native beetle in NZ) and was playing with it! Huhu bugs have a painful bite if they get close enough, although the larva are apparently delicious to eat!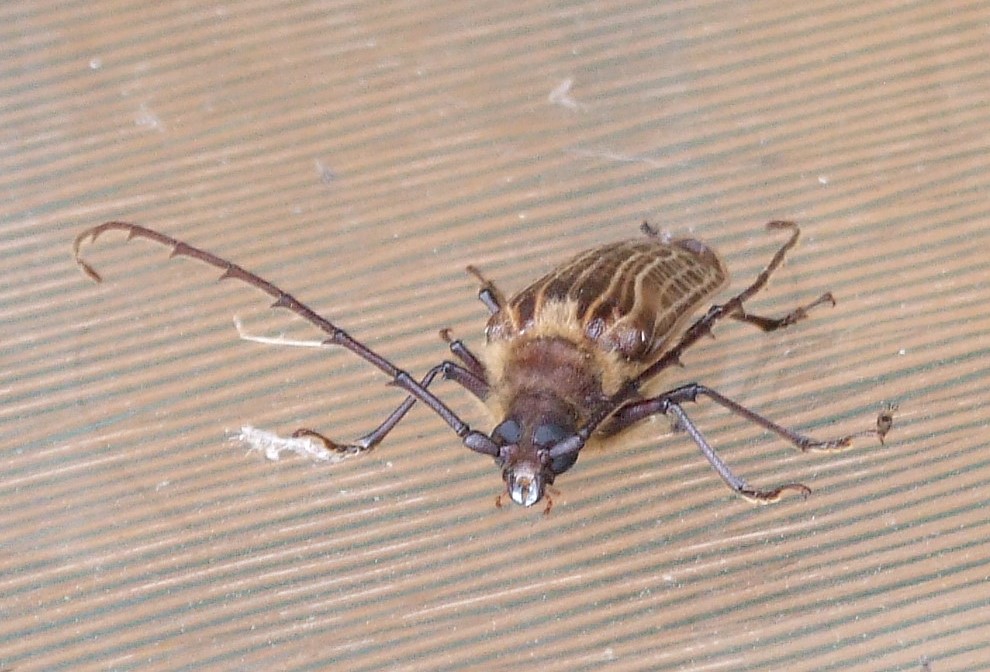 On the 30th we went for a little road trip. First stop was Rotorua where we bought some drill bits for the dremel we use for carving our bonsai. It was supposed to be a nice day but we got a bit damp when we took the girls for a little walk around the Redwood Forest. Definitely a place to go back for more walks.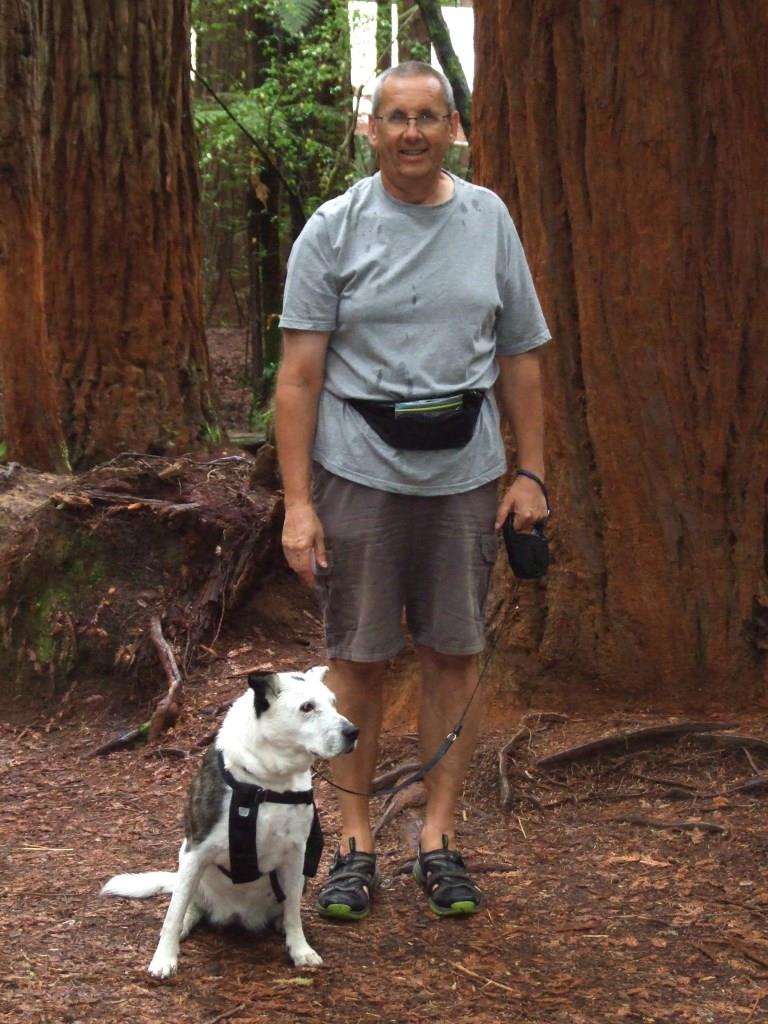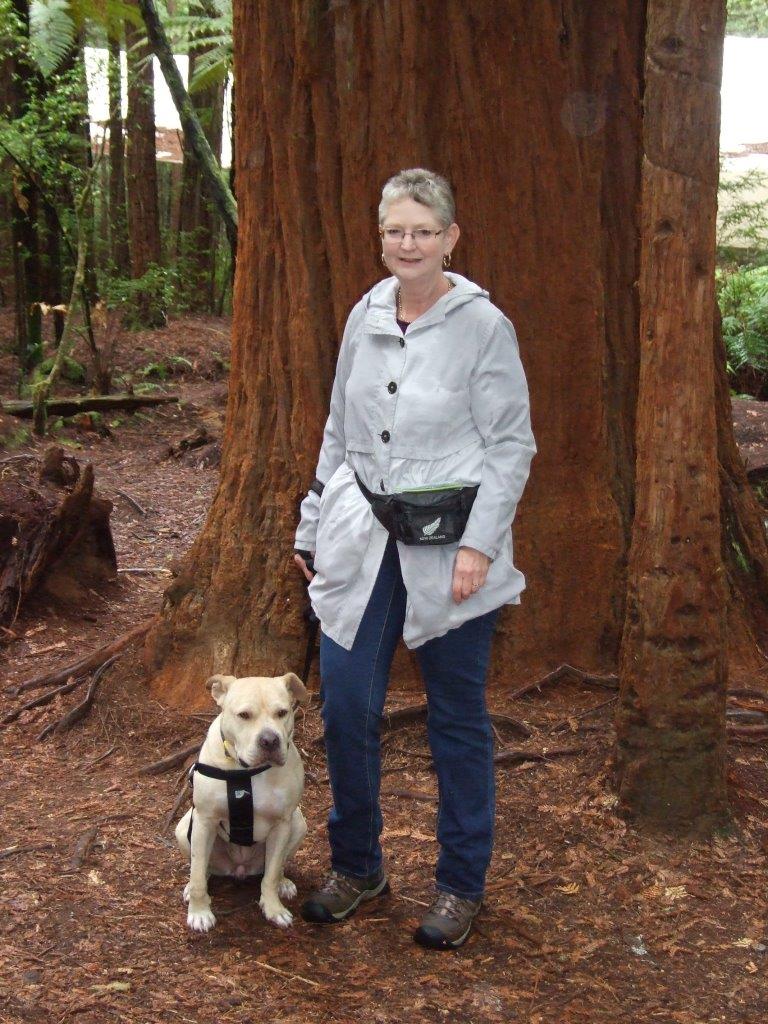 Then it was over to Tauranga where Peter met someone who wanted to buy his collection of rocks and mineral specimens. Whilst there we strolled along the waterfront where one of the cruise ships had docked. Even though we knew how big cruise ships can be – seeing one in real life is so different to looking at them on TV. They are HUGE!
Ann's satellite unit had their annual Christmas meal and secret santa fun!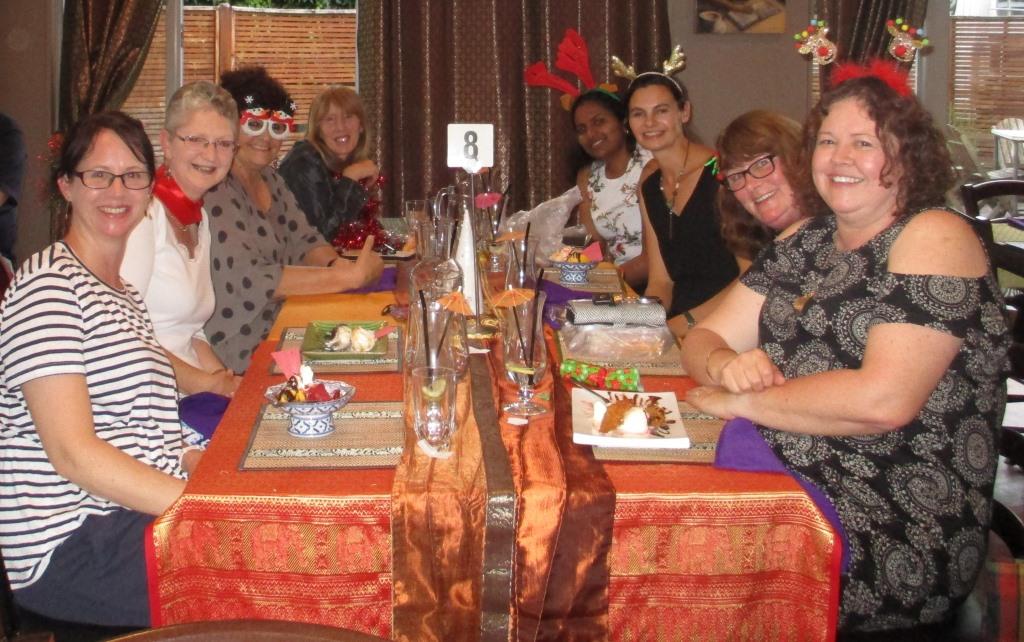 As it's December tomorrow here's our annual Christmas Card!  Merry Christmas to all our family and friends!
Love from Ann, Peter, Maxie and Honey xxx