Kia ora,
It's been a busy month for bonsai. With a little help from Ann and neighbour Rob, Peter managed to repot the last of his trees. Jake is a large Californian Redwood and it took all three of us to get him out of the pot.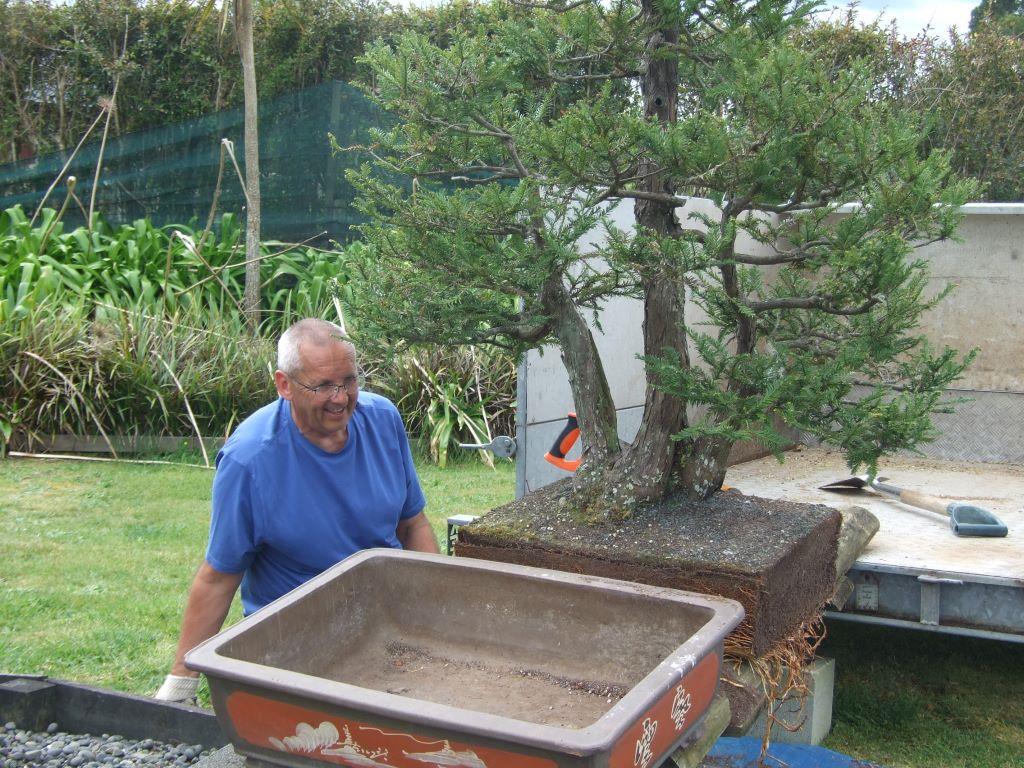 We also had a bonsai study session with other club members, Peter led the October club meeting with a discussion and demonstration on how to display bonsai correctly and we finished the latest beginners classes.
Azaria and Carolien came for some morning tea complete with chocolate brownies!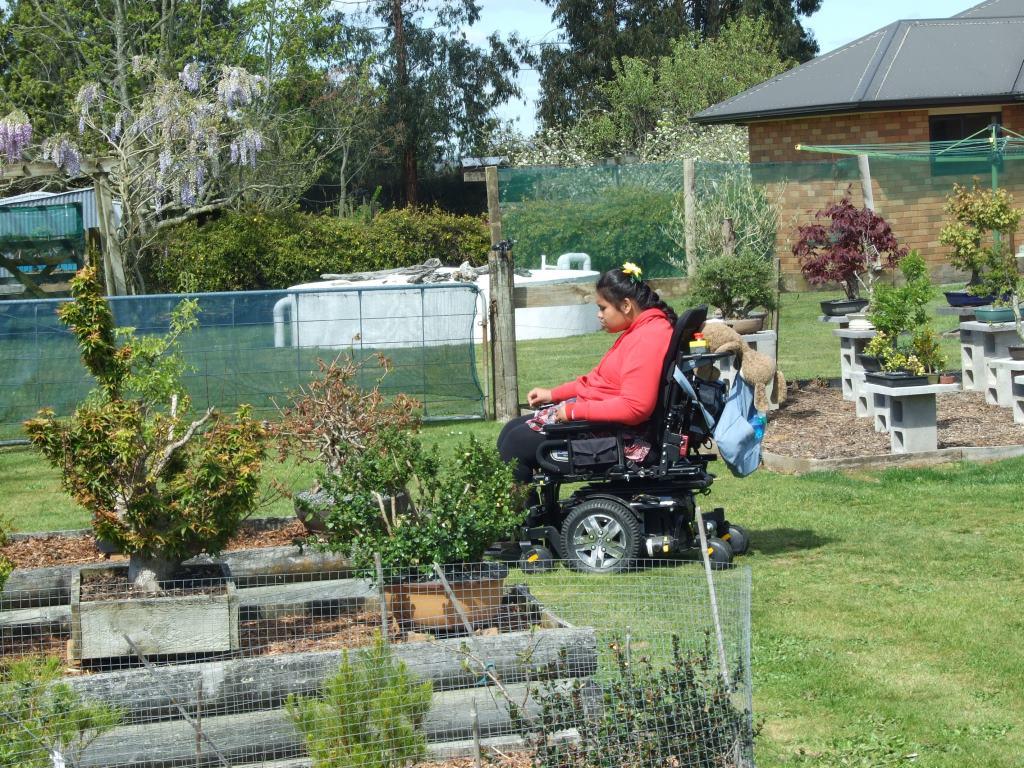 On the 9th we went for a behind the scenes walk at Hamilton Gardens. It was amazing to see all the hidden lanes, sheds, vehicles and tools that the workers use in order to keep the gardens looking so good. This plot will be transformed into an ancient Egyptian garden in another couple of years.
The girls are happy to sleep in the most awkward positions.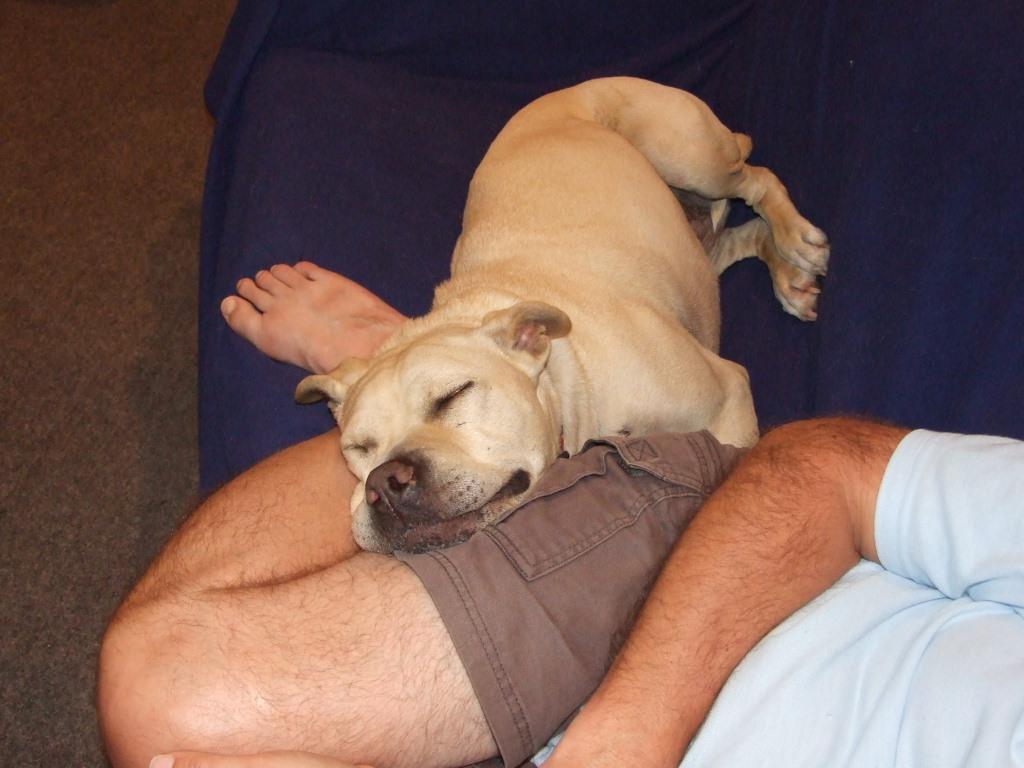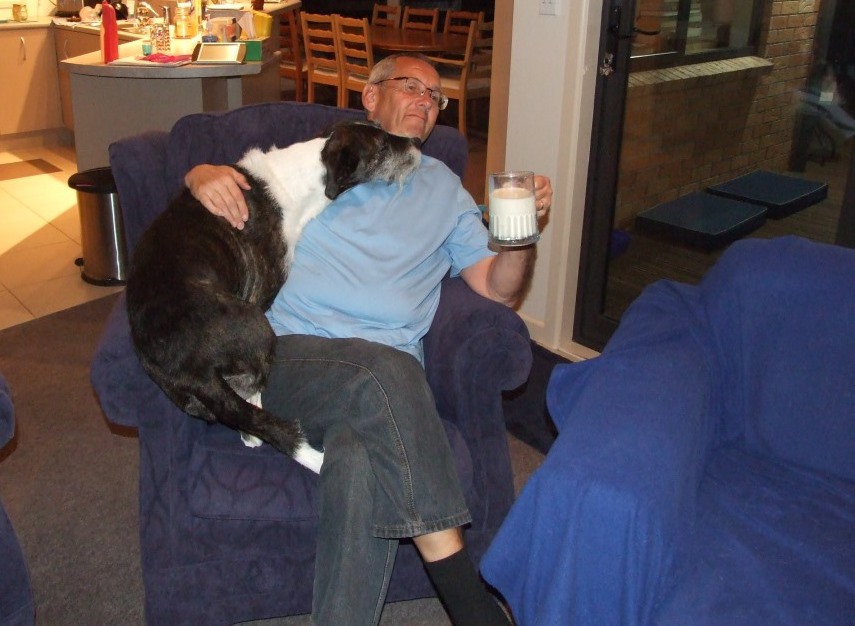 Peter managed to add some height to the last fence in the dog garden and so far Sox hasn't managed to escape – although we have been sneaking out quietly when we leave in the car.
Back to bonsai and our bonsai club had its annual show at the end of the month. Lots of trees on display and loads of visitors! Ann got 3rd place with her larch group and best NZ Native with her Coprosma.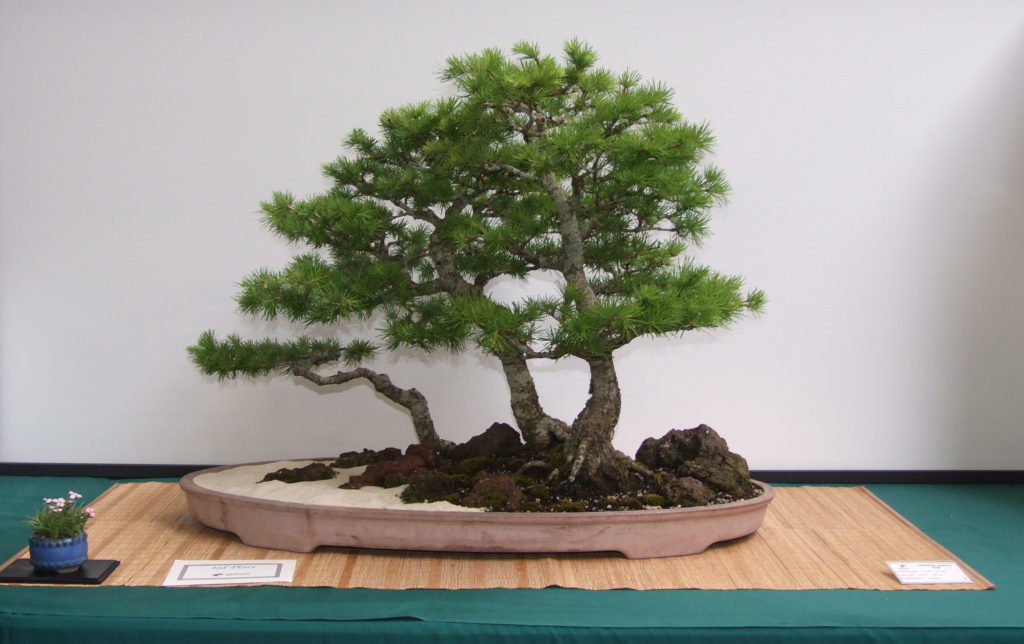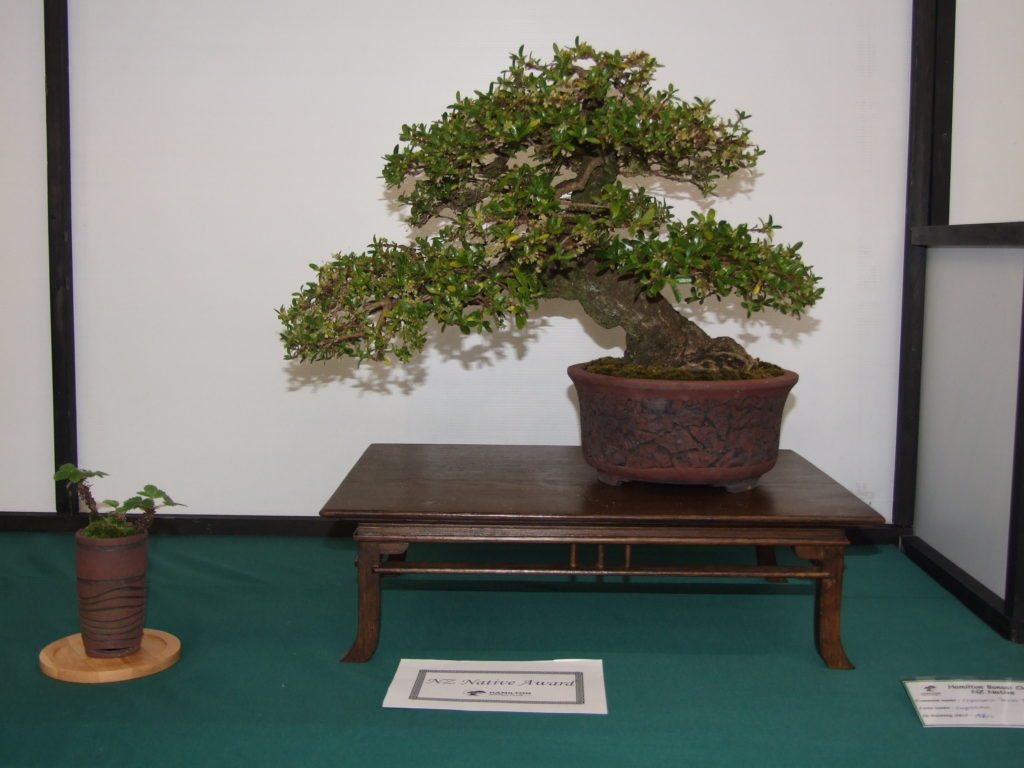 Peter also showed some of his trees.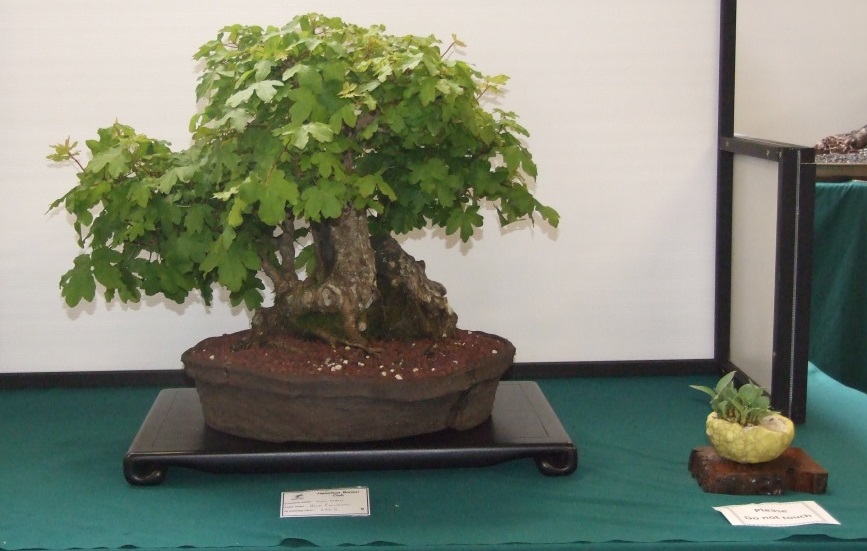 Over the show weekend we had friends from Kerikeri and Thames come down and stay. Dianne did the judging and a critique of the winning trees.
We're still enjoying our daily walks around the village, often with a stop at the local cafe, which pleases both Honey and Sox as they tend to get extra fuss and attention from other visitors!