Kia ora,
At the start of the month Peter took a 5 day road trip to South Island. We've been looking after some bonsai for friends who had just moved to Ashburton, south of Christchurch, and Peter offered to deliver them.
Day 1 of the the trip took him down SH1 across the Desert Rd to Wellington and then to Picton via the overnight ferry. Whilst Peter was driving down to Wellington there was a bomb threat made about the inter-islander ferries. Luckily by the time Peter arrived at the harbour the bomb squad had cleared all ferries and he was able to sail safely.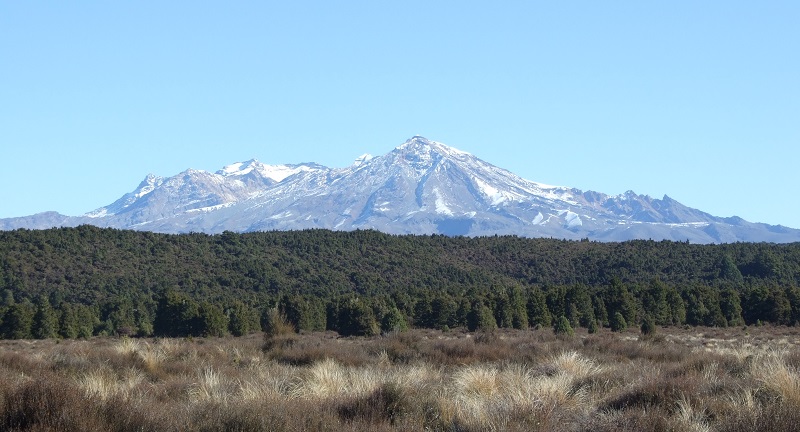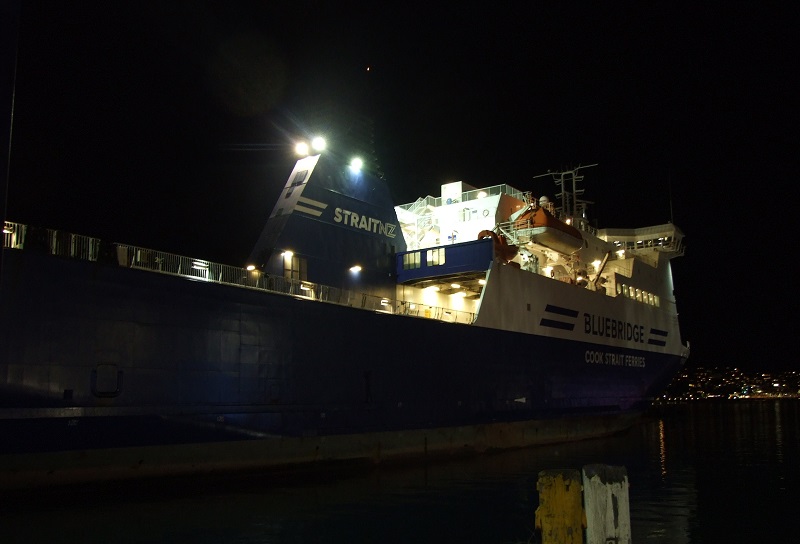 Day 2 was down SH1 through Blenheim, Kaikoura, round Christchurch and on to Ashburton. 'Doris' (our satnav) told Peter as he left Blenheim "In 281 km take the second exit at the roundabout", not a lot of side roads to get lost on down here.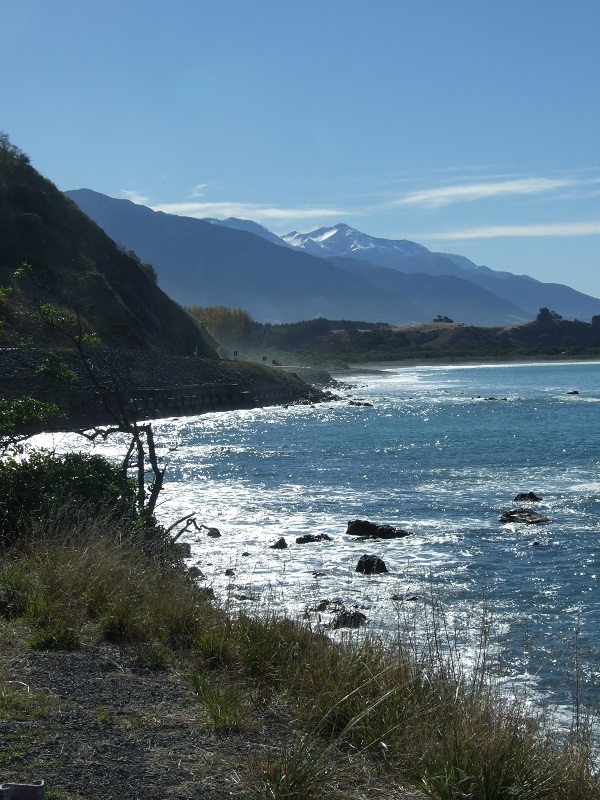 Day 3 was a return to the top of South Island – this time a bit more inland via the Lewis Pass.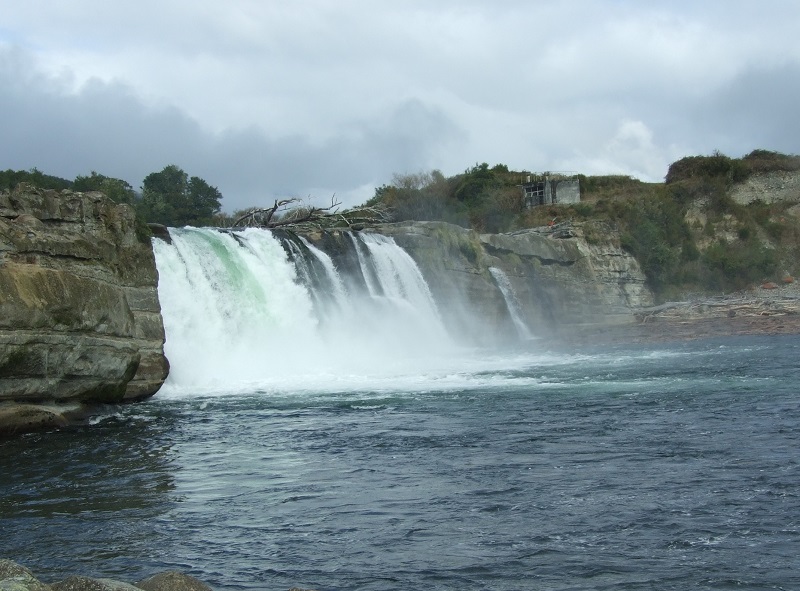 On approaching Blenheim the countryside was mile upon mile of vineyards. Both Ann Mudies would be happy here.
After stopping overnight in Blenheim, Peter went to the Aviation Heritage centre at Omaka where he spent quite a while talking with the volunteer staff before an uneventful ferry trip back to Wellington.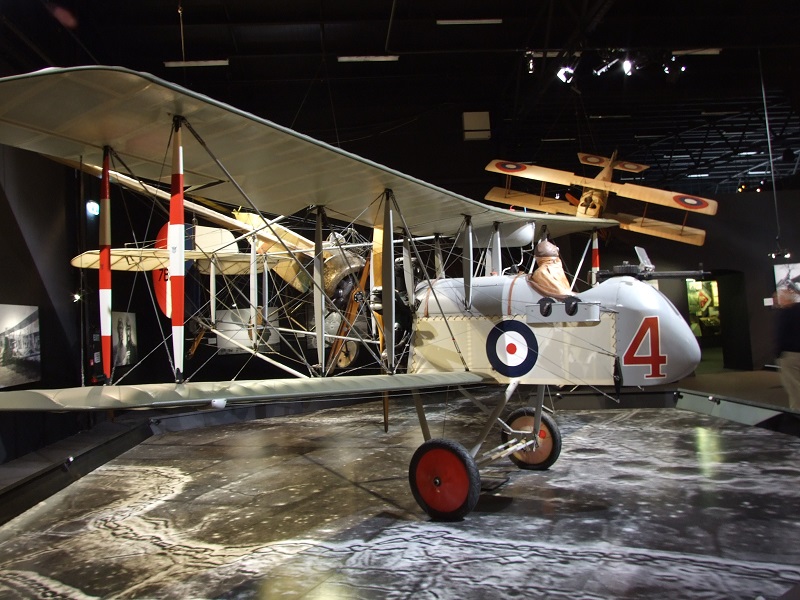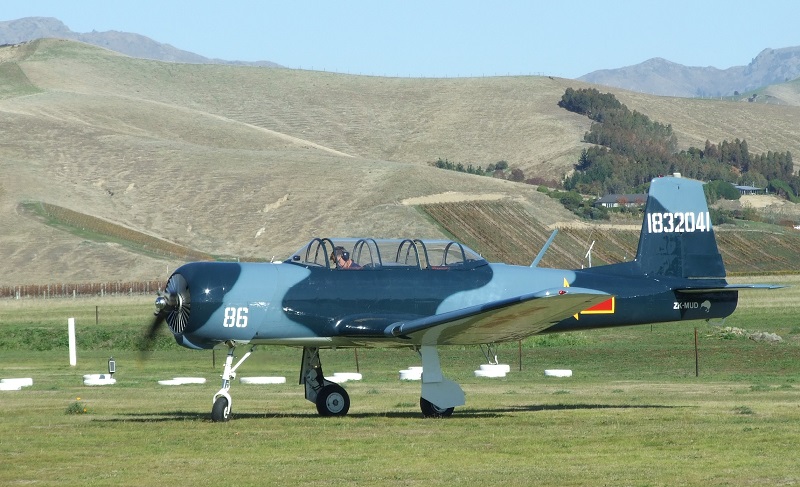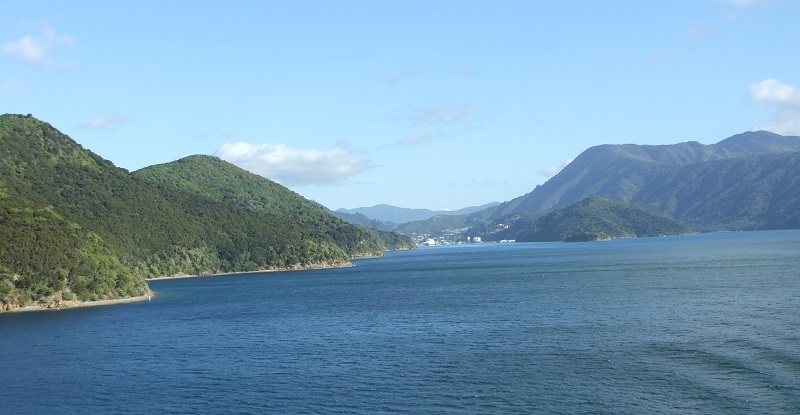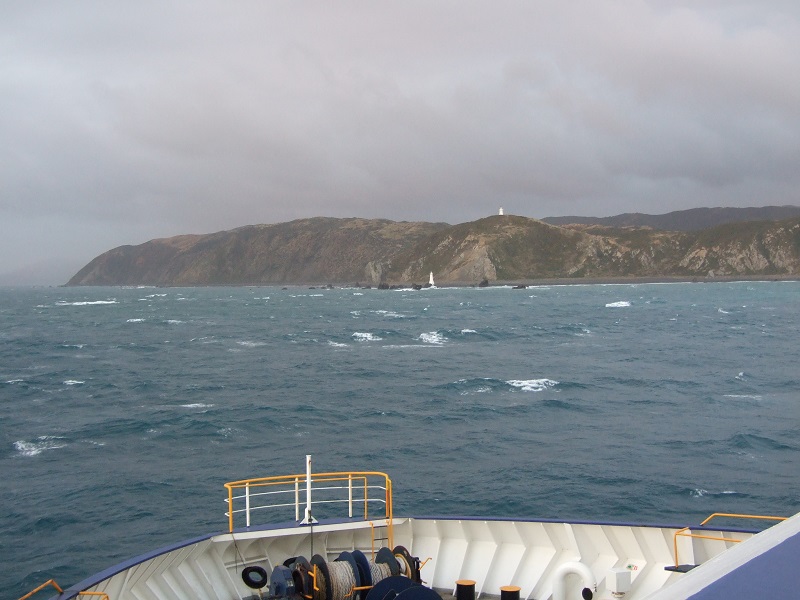 The last day was a run back home calling in at the Army Museum in Waiouru, then coming back via Ohakune and National Park.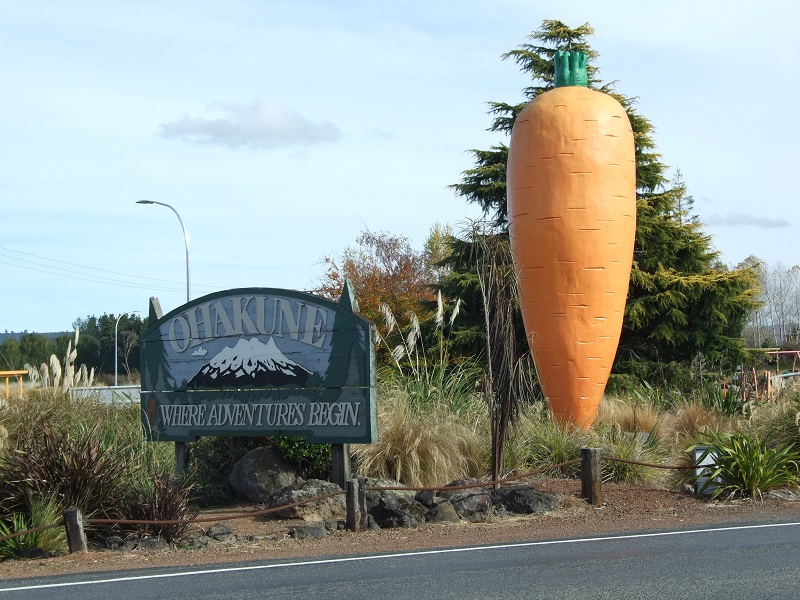 The trip was a little over 2000km and with the beautiful autumn colours on the trees and mostly clear blue skies, Peter had a great time driving through some spectacular countryside.
Whilst Peter was on his South Island jaunt Ann, Honey and Sox enjoyed some quiet time at home with daily walks (separate walks for each dog as Ann could only manage one at a time), gardening and reading.  Ann also did a shift at the Hamilton Gardens Information Centre.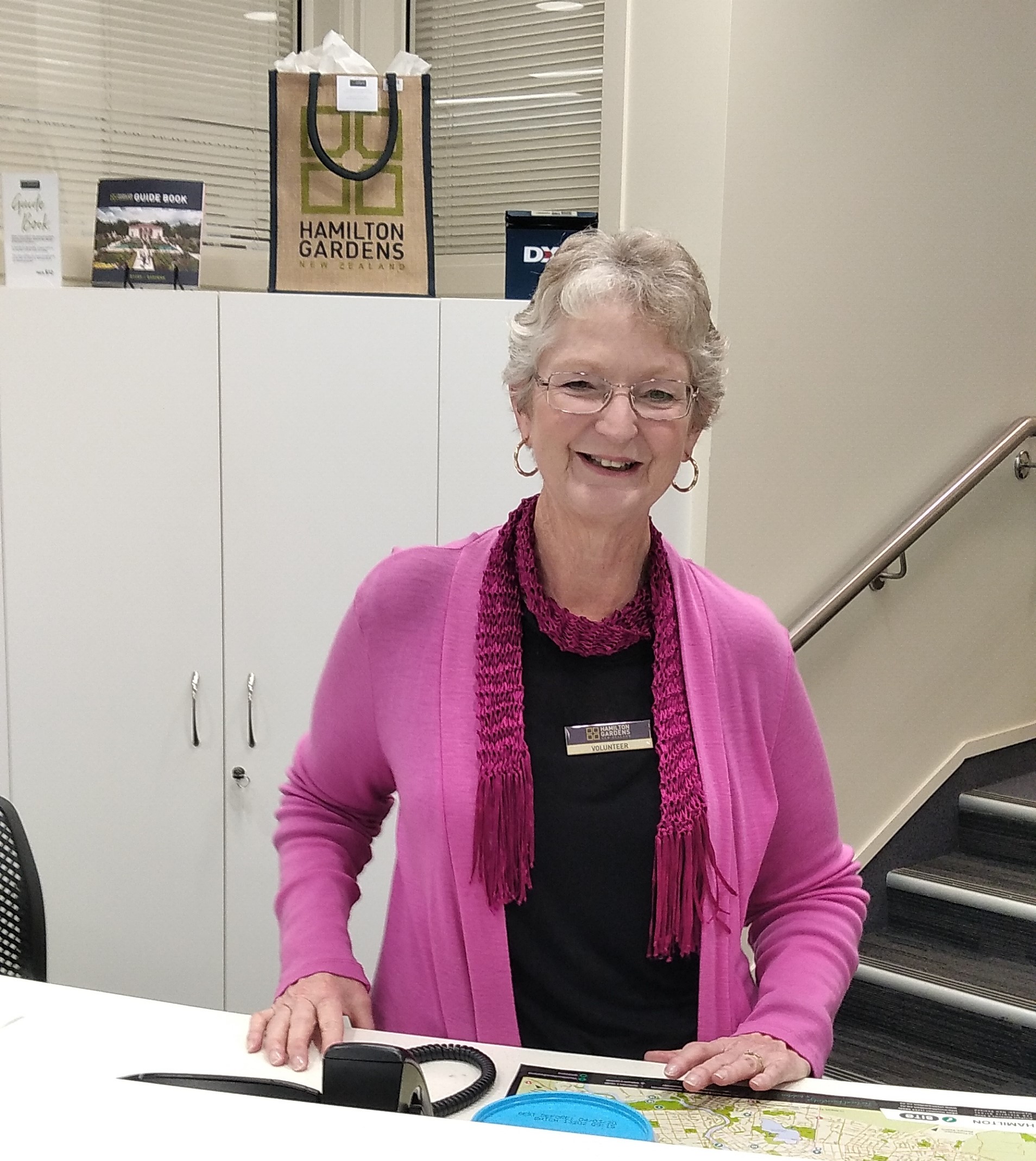 The day after Peter got back from his trip we had our friends Jean and Tim over for a farewell meal – they're moving back to the UK.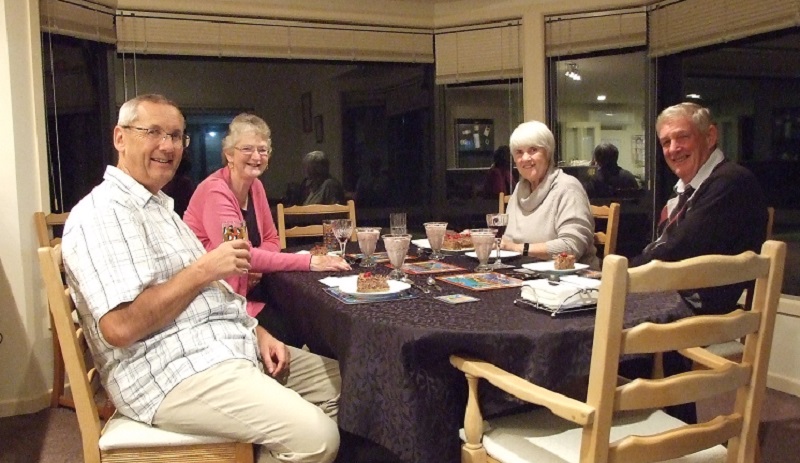 After a long 'Covid' break we managed to find a small book fair but only had a small haul of six books for Ann and one for Peter.
Sox has taken up the 'Escape' challenge – finding escape routes through or over the fencing (usually trying to get to next door). All of our other dogs Jaz, Maxie and Honey did the same when we first got them. Sox managed to jump the fence into the hedge so Peter put some temporary mesh up. A few days later we found Sox over the mesh barrier and into the hedge again so Peter replaced the mesh with some chicken wire fencing which worked – but he only put it on one part of the fencing, so Sox moved her escape route to another part of the fence and continued jumping. One evening we realised both dogs had been outside for over 20 mins and were very quiet – most unusual. Whilst investigating we found both Sox and Honey in the hedge! Honey was trying to get back into the garden but her little brain couldn't work it out so Peter had to lift her over. Sox managed to jump back easy as, of course. The next day we put up another 30 metres of chicken wire covering the rest of the fencing. Yay – we won the escape challenge – we thought. The following morning just as Ann got up to feed them breakfast a neighbours dog barked and Sox raced out the door and over a small gap at the side of one of our back gates which meant new 1.8m high chicken wire fencing on the gate which extends over the sides to fill in any gaps. This story may very well be continued next month – or the month after – sigh!
When we 'force' the girls to come outside whilst we're gardening they quite often end up on their two beds on the deck, looking quite pathetic, just waiting to be let back in to their sofas.

We stopped up to see the 'Super Blood Moon' (only till 11.15pm)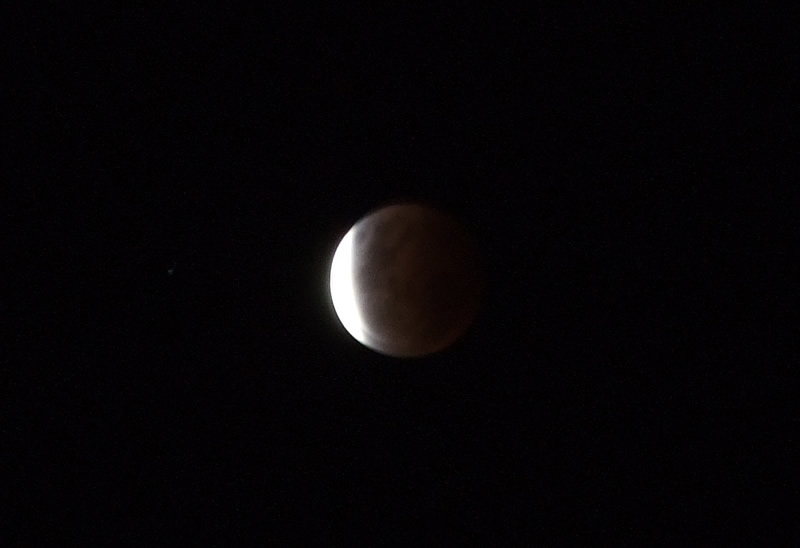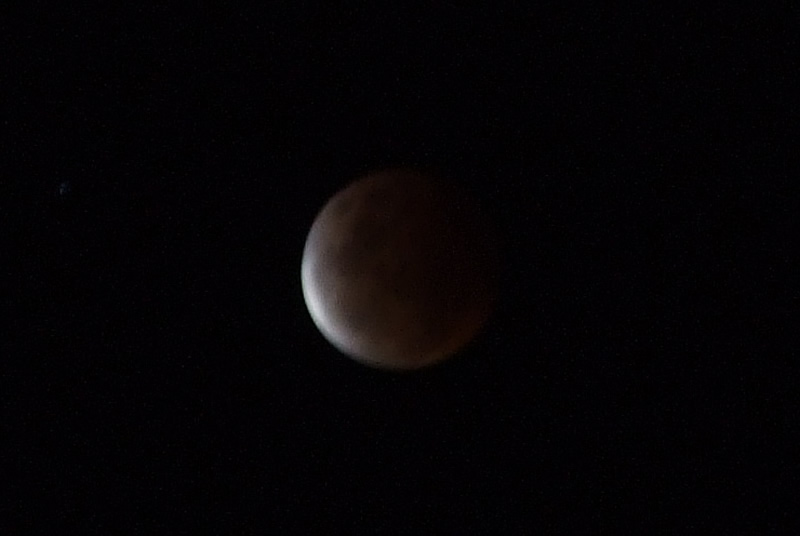 The Bay of Plenty Bonsai Society had a day trip to Hamilton visiting two other collections before coming to us. Although it was a very wet weekend it did stop raining for long enough for everyone to have a good look around. Even Sox managed to photobomb the event whilst Honey stayed curled up on her sofa out of the way.