Kia ora Whanau (Hello Family and Friends),
Down to level 3 at the start of the month so we were able to get 10 bags of compost and 20 bags of pumice for repotting.
We also managed to start getting our favourite Indian and Thai takeaways – Peter was happy to not be cooking as much!
The good weather continued for the first three weeks of the month meaning Peter could complete the changes to the bonsai display area. There are now 50 individual stands for trees rather than the 4 sets of benches. The smaller trees are now on benches in a shade area where we used to have the pines. This winter we'll repot a fair few of the bonsai that you see in the plastic blue tubs into proper bonsai pots.

Although the evenings have been getting cooler the days were mostly sunny and warm allowing us to do plenty of work outside. Ann has done a lot of weeding whilst Peter has finished chipping the last of the tree branches and hedge clippings – now to start pruning more hedges and camellias.
New Zealand has done so well with its lockdown, social distancing and hand hygiene that the government dropped the country to Level 2 before the end of the month, with groups of up to one hundred allowed.
Sox hates being left behind when Peter goes out, especially when he leaves in the Ute. The first couple of times he left she went absolutely nuts – running from door to window and back to door crying, whining and even a howl or two. She was calmer the last time he went out – to get his hair cut.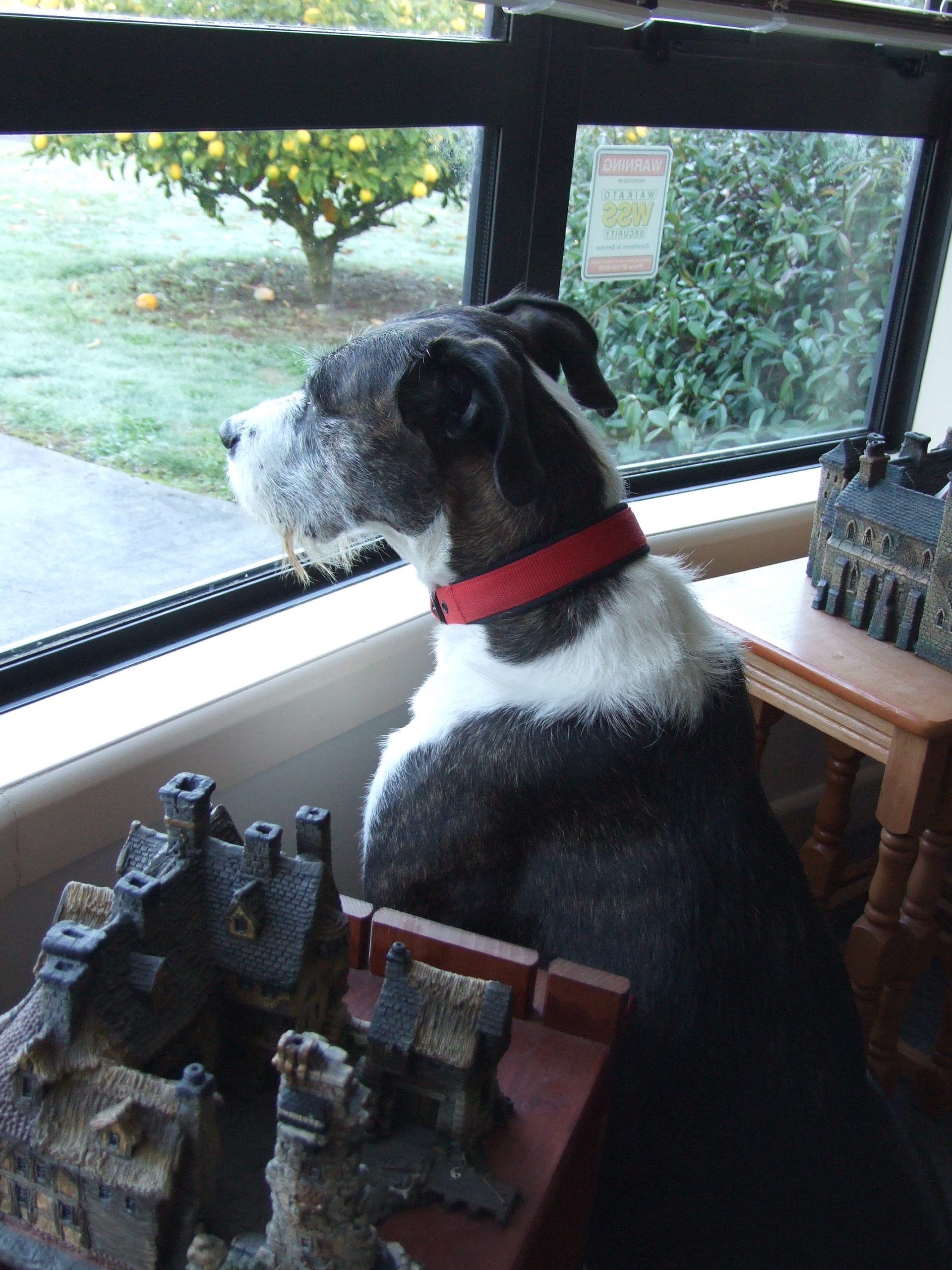 Peter finished putting up gutter guard all around the house to prevent the birds nesting in the eaves next spring.
We keep finding Honey on our bed. She creeps into the bedroom whilst Ann is in the shower and Peter is doing the watering.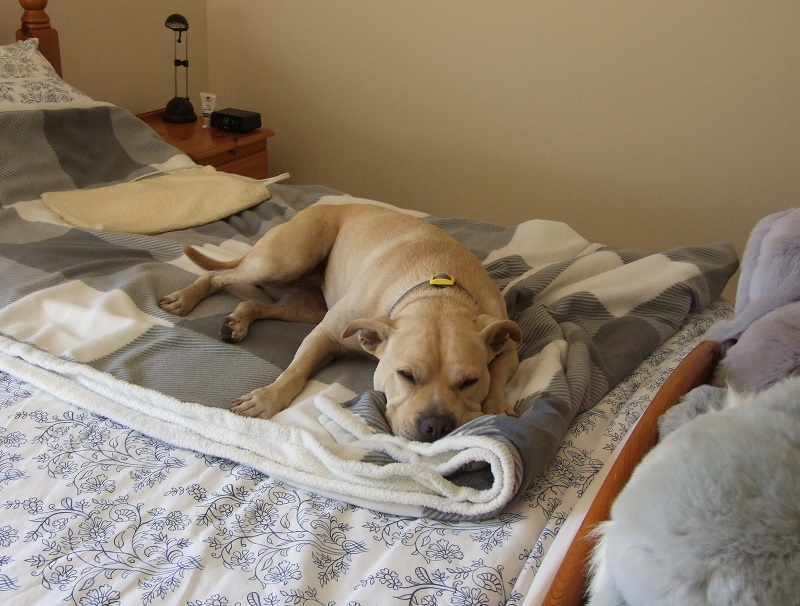 We've had a couple of shopping trips to Hamilton, plus we managed visits to the hairdresser.
Both girls have been loving our long walks. We generally do between 6-8 kms each day, although one day it was so beautiful (and Honey was happy to keep going) and we walked almost 10kms. When walking through the village Honey invariably makes us stop at either the cafe, pub, shop or the kennels!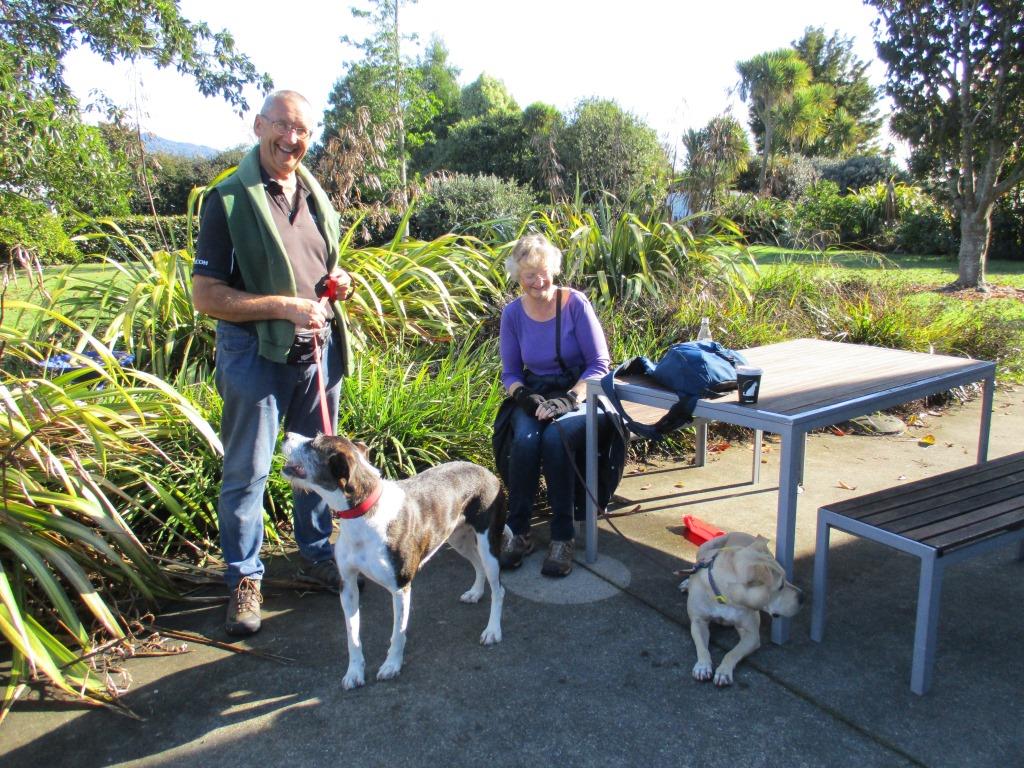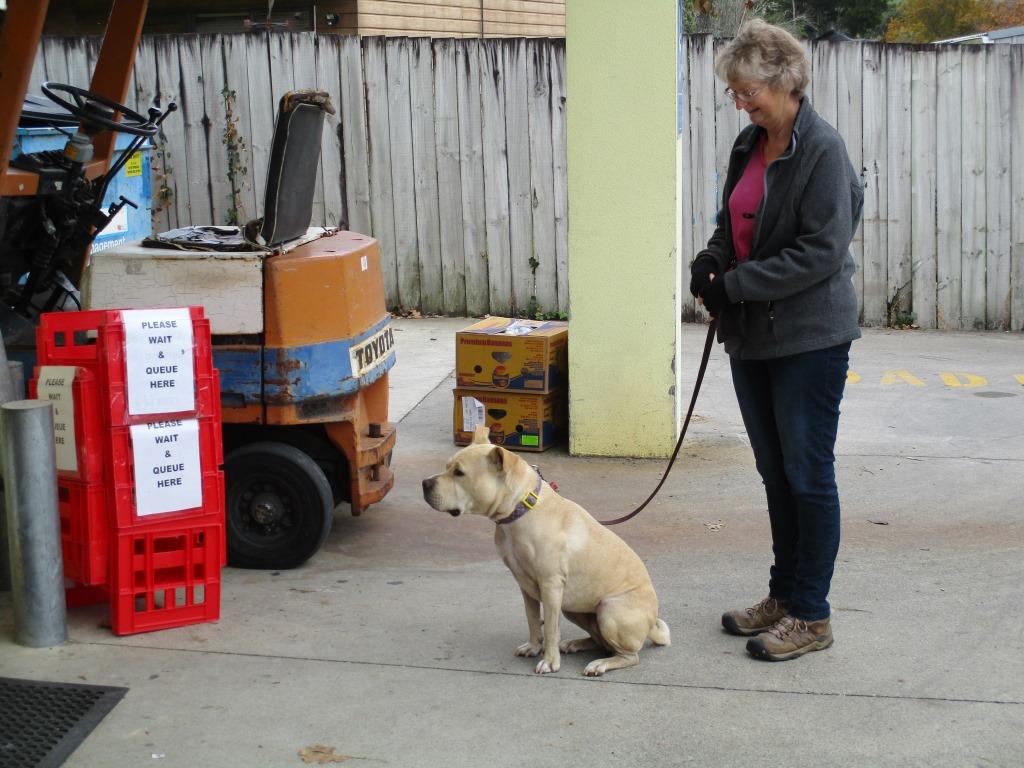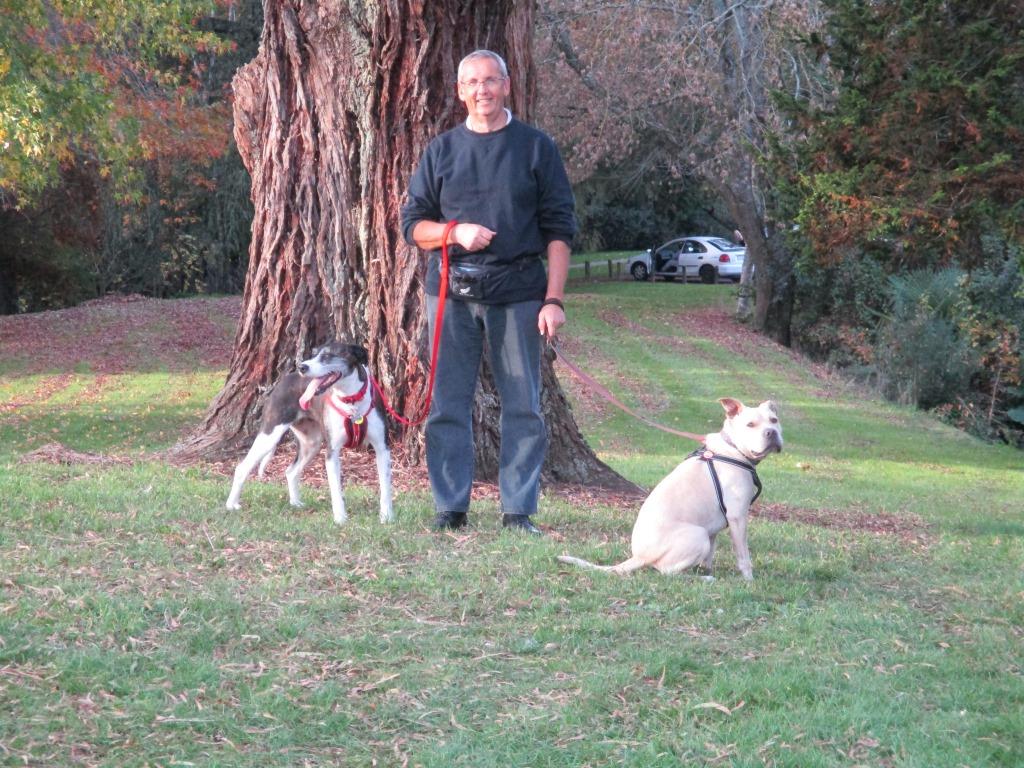 Keeping our bubble fairly small we've had friends over for lunch two at a time. First Sandra and Marshall from our bonsai club, then old school friends Jean and Tim.
Ann has begun to do the grocery shopping – fully protected.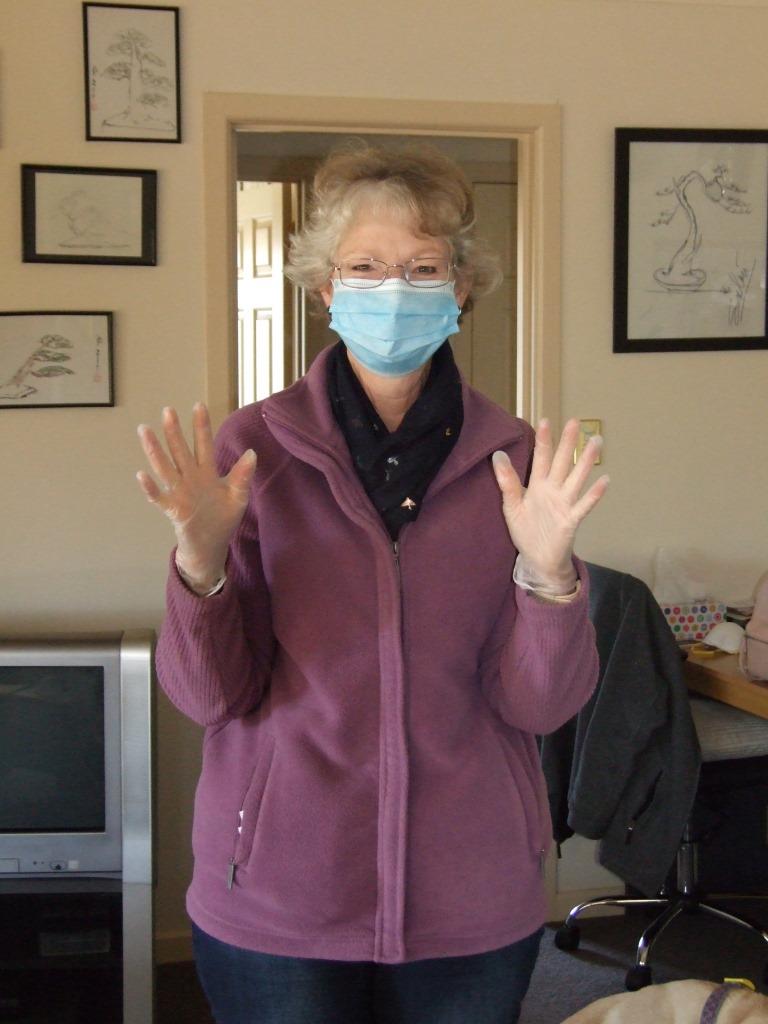 We finally got fibre internet installed. It took two visits and 98 metres of cable/channelling (we have quite a long driveway).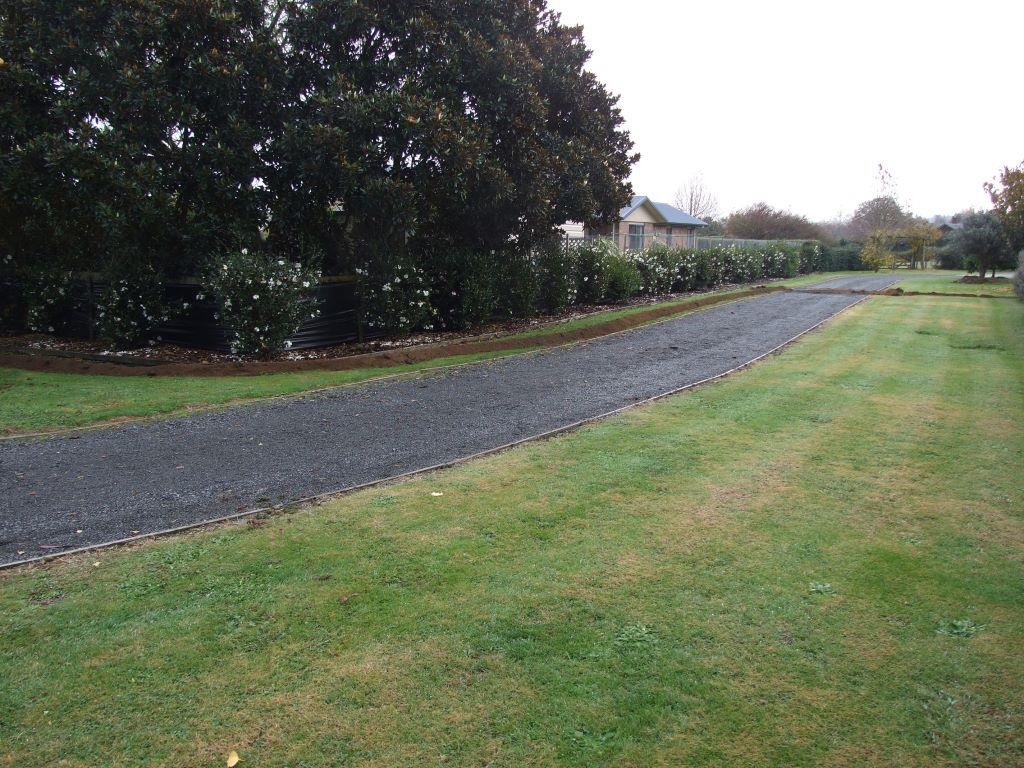 News from Home
Congratulations to Teresa (Ann's long time friend from when they were teenagers) who is the newly elected Mayor of Mold.