The month started with a final trip out with Duncan and Lyn. This time we went for a walk through the Kahikatea trees at Yarndley's Bush.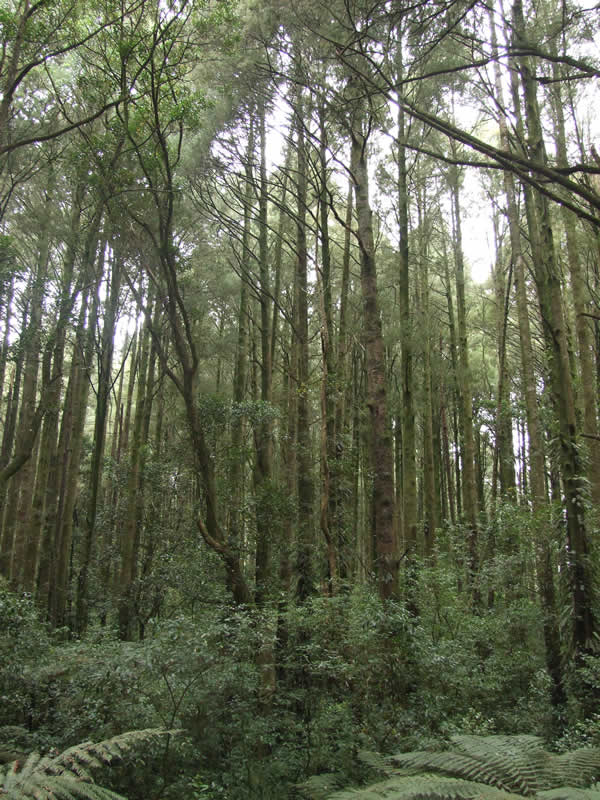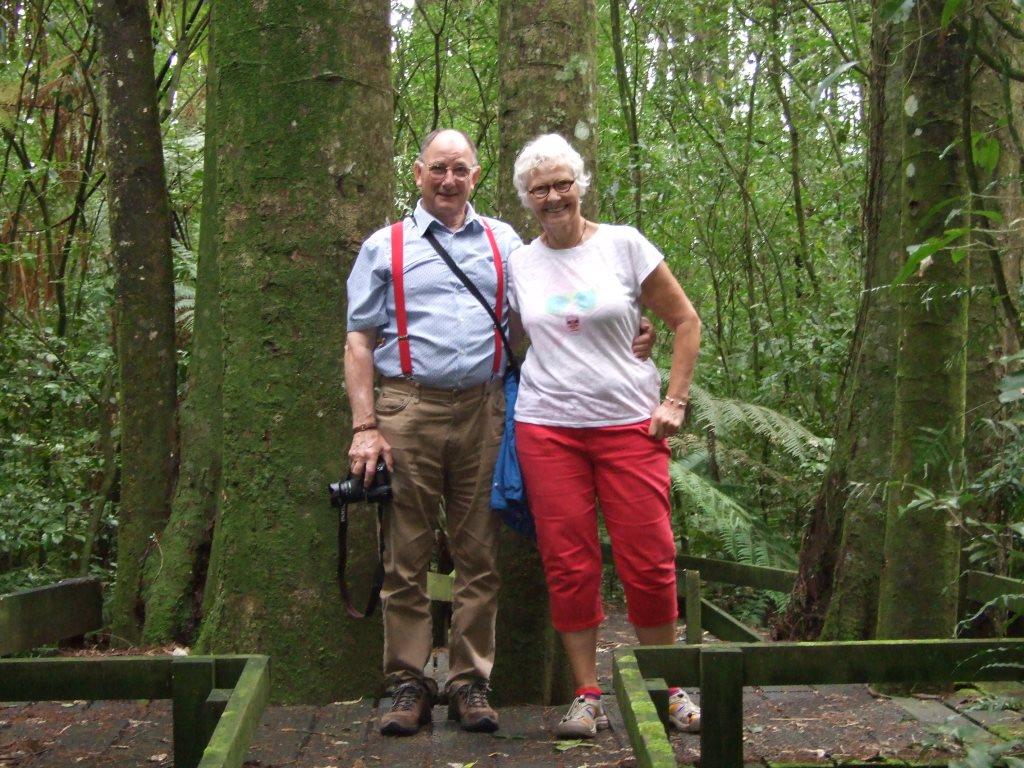 The root systems on the trees were fascinating …..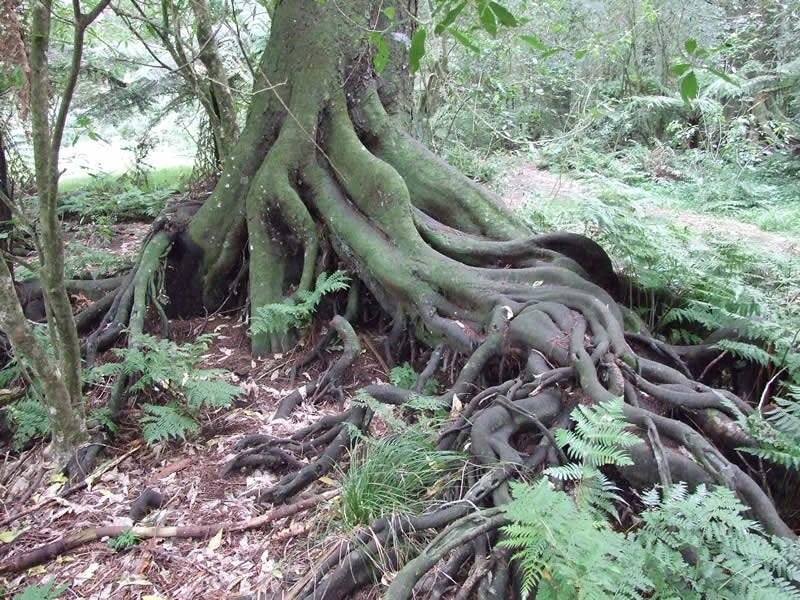 ….. and there was plenty of bird song – including these Australian rosellas.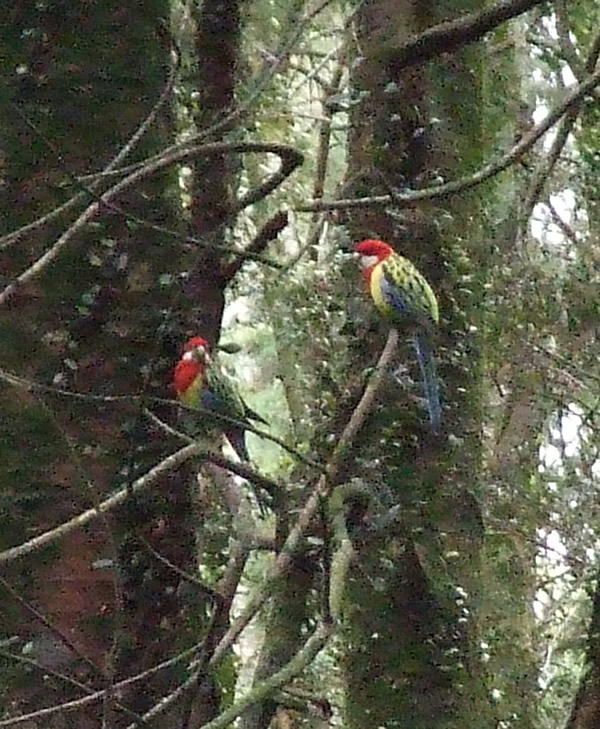 This was followed by lunch at the Velodrome in Cambridge before we walked along the river back into town.
Just after Duncan and Lyn left we had more heavy rain – so much that it flooded the driveway.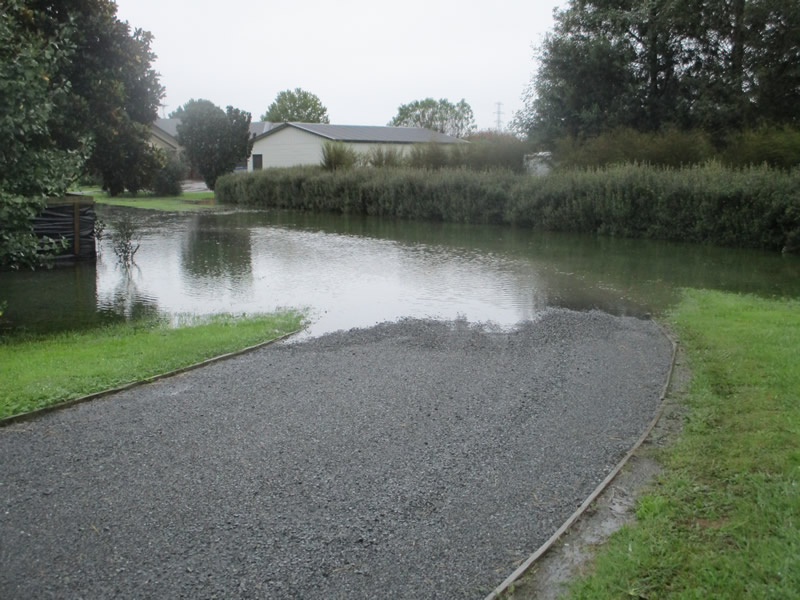 The heavy weather also took its toll on the feijoa tree with the wet weather and the weight of the fruit causing four large branches to snap – even so we bagged up over 550 feijoas on one single day to take in to the bonsai club and work. Over the month we've bagged and given away well over 1000 fruit (and thrown almost as much again in the compost bins because it was small or had started to go rotten).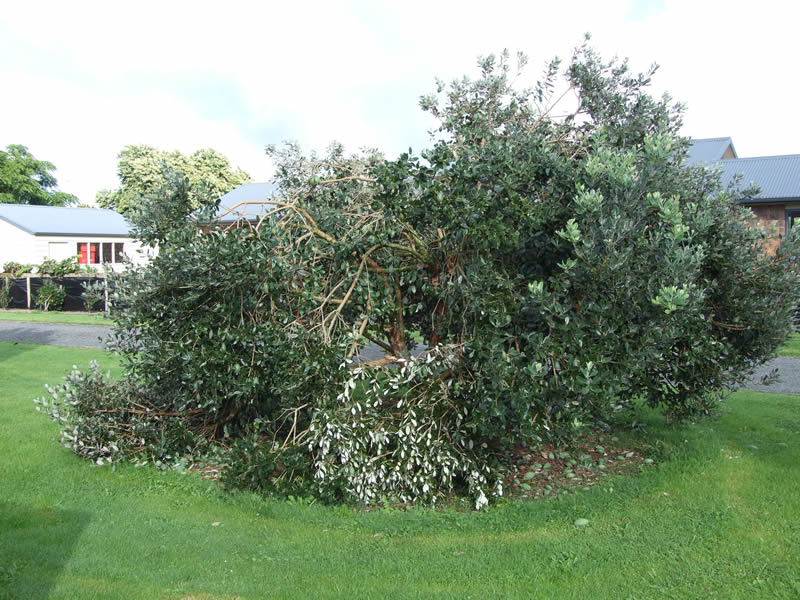 As well as the feijoa, the apple tree has done very well and the girls really enjoy their home grown apple treat each night before bed.
Honey managed to rip one of her claws out – which required a trip to the vets, some bandaging (which lasted all of an hour before steadily falling off), then a week of wearing a sock to prevent her from licking and chewing on the sore toe.
Honey still needs her weekly baths whilst the weather remains warm and humid – she is not impressed as you can see!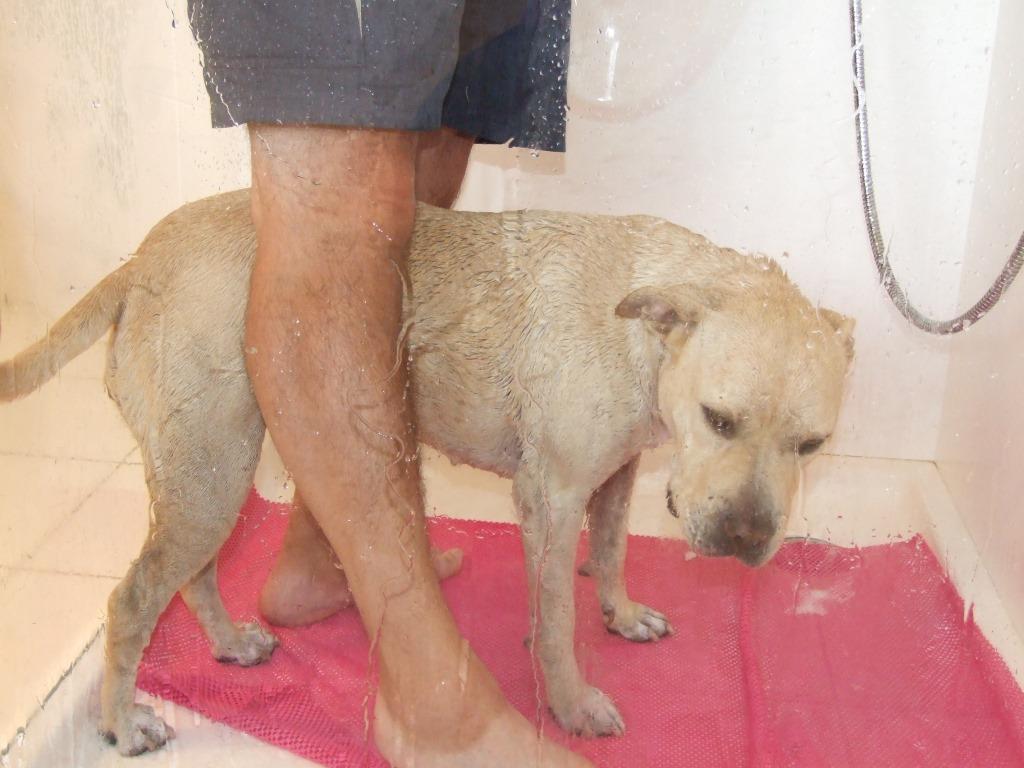 Maxie watches Honey have her bath and hopes it's not her turn!
We've had a couple of visitors to see our bonsai collection. Jim Doyle from the USA and Kathy Steyn from South Africa were in the country. At our April bonsai meeting Kathy showed us some photos of her nursery and personal bonsai, then did a carving demo on two trees owned by club members. The following Sunday the club had a trip to Rotorua to visit three collections from the Rotorua club. On the way home we stopped off at a couple of nurseries – and came away with a few potensai (potential bonsai plants).
We went to the ANZAC Day dawn service in the village – the first time one had been held there for 50 years.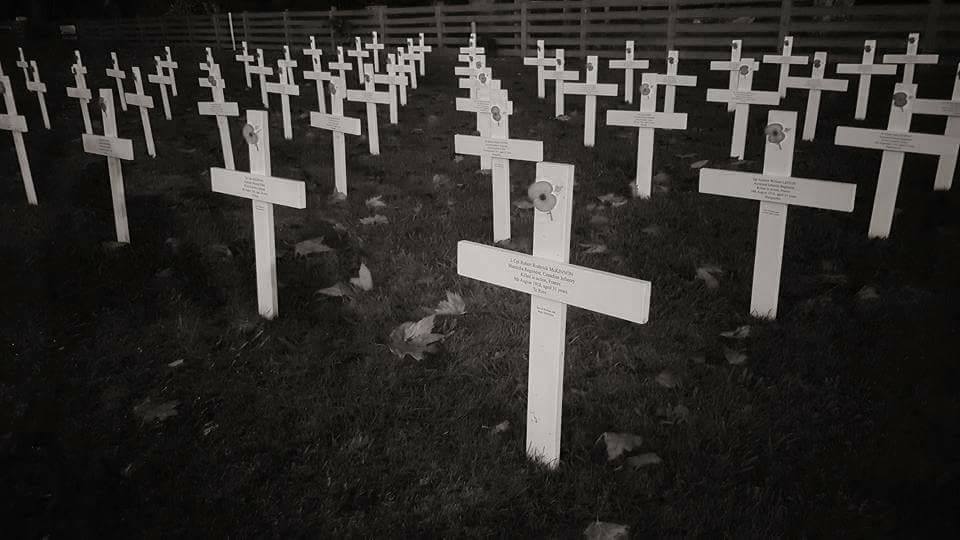 News from Home
Nick was part of a team that did 2Swim4Life 24hr Swim – well done Nick!