March already! Where has the first quarter of the year gone? And what a strange month it's been.
We finally managed to find a weather station (a mutual Anniversary present we promised each other from August 2019). Buying it must have been a good omen as we finally had some rain which filled the water tank and we were able to cancel our booked water delivery.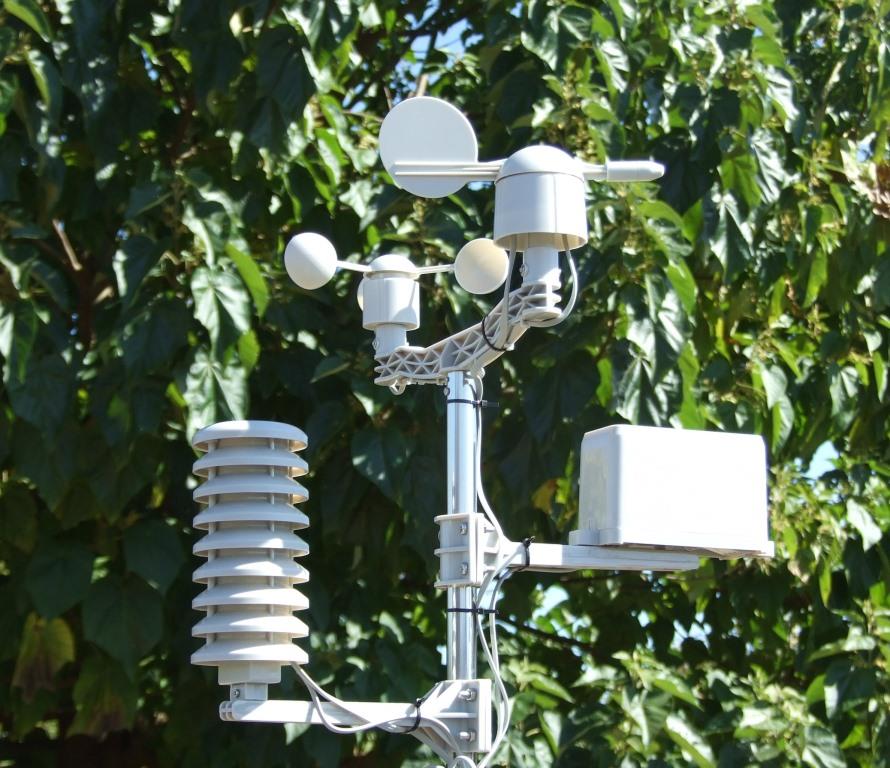 Sox managed to jump the fence into next doors garden when their dog started barking – so it's back to fence building for Peter.
The wood chipper finally came back from repair – they'd managed to get a new chipper and robbed the parts from that as the replacement parts had still not come in from China after 6 weeks. Unfortunately it lasted 30 minutes before the driveshaft disconnected from the flywheel so it was back in to the shop for another two days. Now Peter's been working his way through the rather large piles of hedge clippings and tree branches.
Honey ate something which disagreed with her sometime on 4th March. The next day, 5th March, was Ann's 60th birthday. But instead of having a relaxing, fun day it was spent rushing Honey to the vets where they did all sorts of tests and treatments including being on a drip all day, pain relief, anti-emetics, antibiotics etc.  We were able to take Honey home that night so long as she went back the following day for more IV fluids and pain relief. Finally on the Saturday morning the vet thought she was well enough not to need any further treatment (apart from finishing her antibiotics).
Peter did manage to take Ann out for a meal to celebrate her 60th birthday, and both he and the furry girls gave her some books (really?) and a beautiful Merino cardigan/jacket – which she'll be able to wear once the weather cools down.
We've been helping out with the practical sessions at the classes the bonsai club are running for beginners.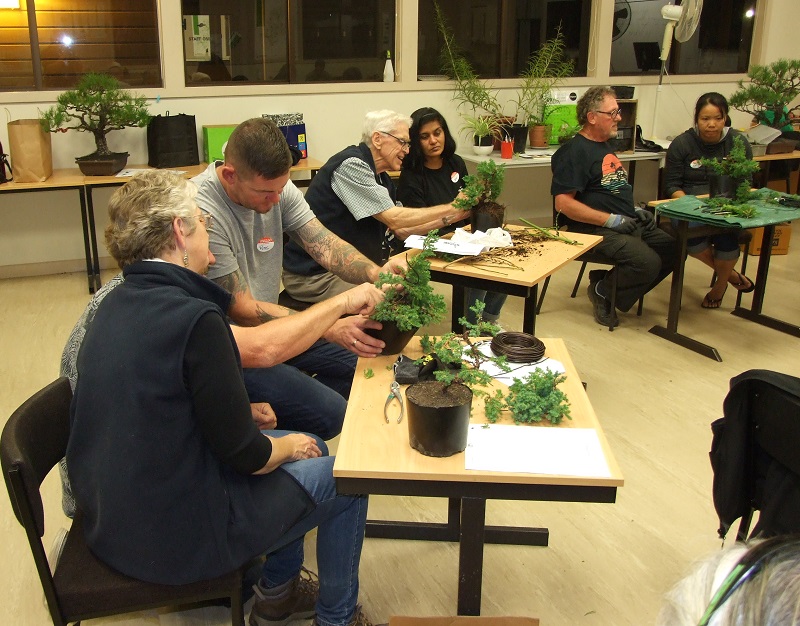 Peter removed the prunings from a single potential bonsai – a box hedge plant.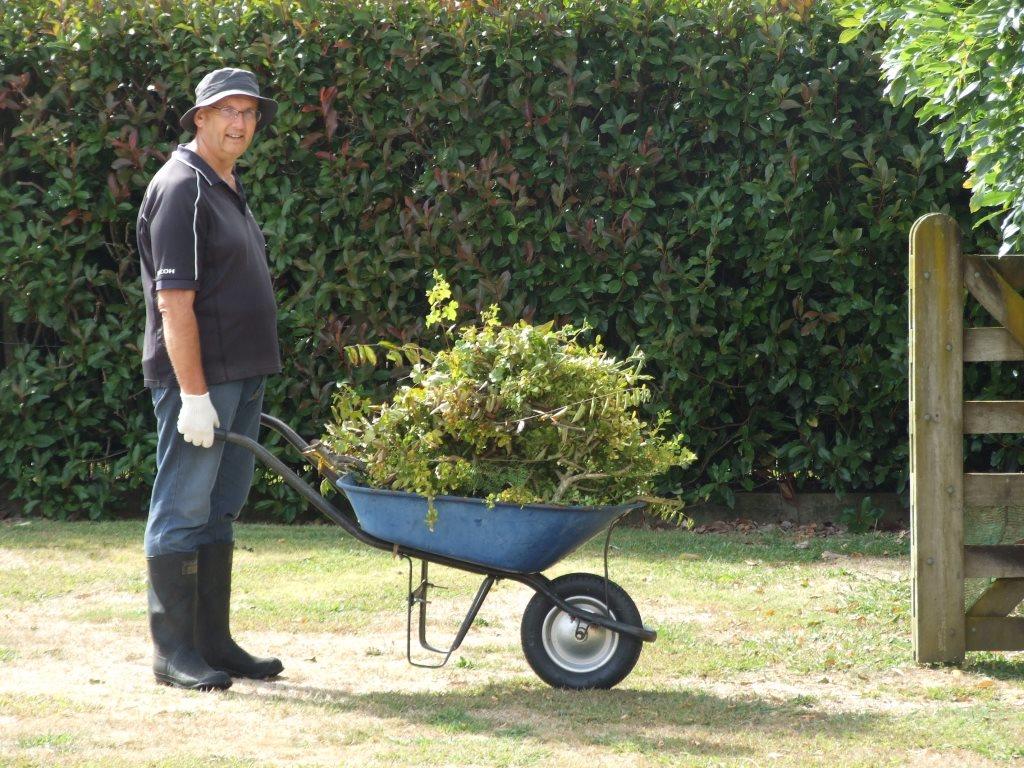 We had Tony Bebb from Australia spend a few days with us working on our bonsai trees. He was very complementary about the work we have been doing in-between his visits. We managed to work on 22 trees and discussed another 3 which are now going into our sales stock. Yes – we're trying to reduce our collection – not sure quite how successful we'll be though!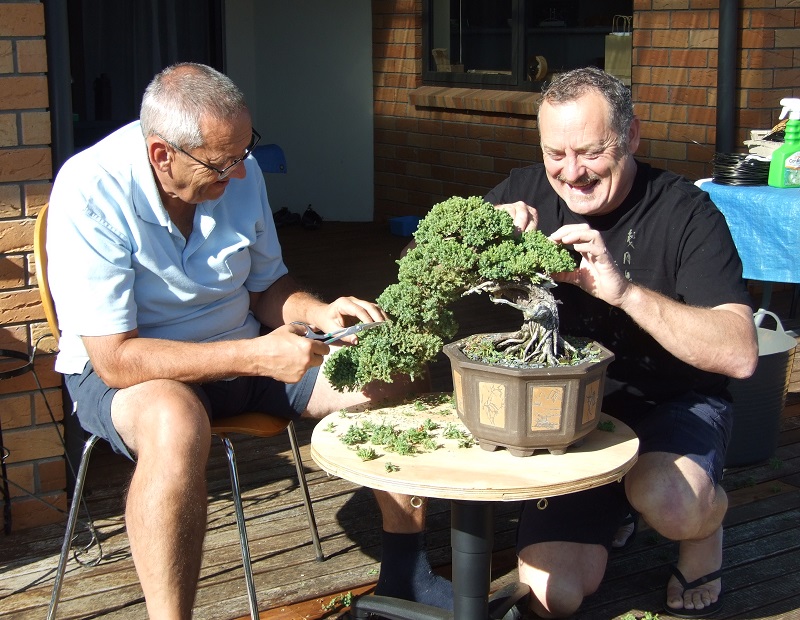 Sox is settling in and steadily getting more comfortable in her new surroundings. After one evening meal with Tony we had to stay talking at the dining table as there was no room on either sofa for humans!
Sox has also been getting into trouble. Peter left his glass of milk on the coffee table unattended for only a moment. Sox took the opportunity to have a huge lick and a slurp of it – then sat there trying to look all innocent but only managing to look very pleased with herself!  Whilst Peter got himself a fresh glass of milk Honey and Sox finished off the other one.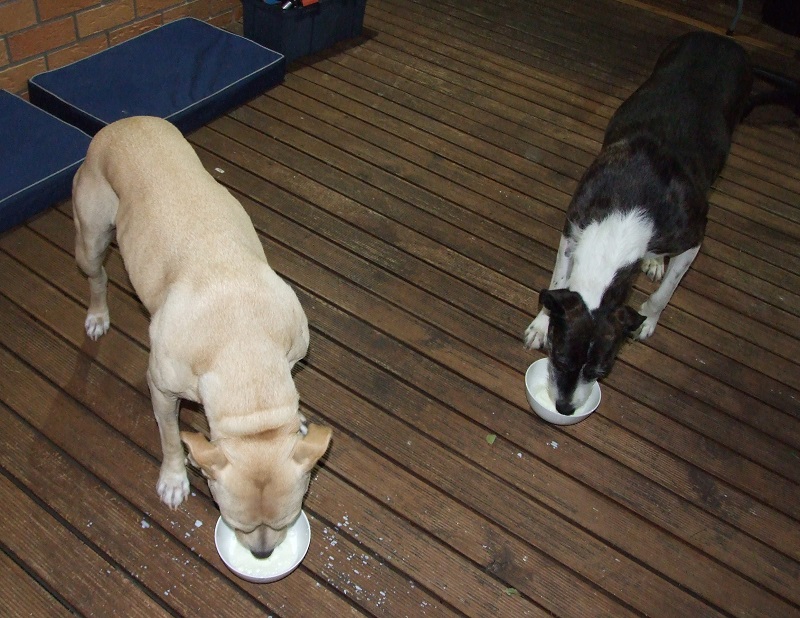 Sox still has insecurities and doesn't like to be out of our sight. We bought the girls some new harnesses for use in the car and, despite a snug fit, Sox has already found a way of getting out of hers. We were dropping Tony off at Marshall's place and left the girls in the car with the windows down. We were round the back of Marshall's house when Sox suddenly raced around the corner, straight passed us then skidded to a halt when she realised she'd found us!  Not only had she slipped out of her harness but managed to scramble out of the half open car window too. Note to selves – never leave the car windows open more than a couple of inches!
We're slowly going from room to room sorting through stuff we no longer need and donating it to charity. We have sent drinking glasses, mugs, ornaments, clothes, model cars and books (gasp!). There's still more to go but with the shutdown of the charity shops it'll have to wait.
The Covid-19 lockdown has meant the cancellation of the last bonsai class and all our meetings for the next few months. We've enough work on our trees to be going on with for a while, including a sort out of all the pots and a pot cleaning session before we start repotting. With 2 acres of land we have plenty to do and are managing to keep ourselves busy. We can still go for walks each day, and talk to the neighbours from across the fences. Our walks have been slowly getting longer as the weather cools and we explore areas of the village that we don't normally go to.
Ann's been trying to get the girls to play. She's tried throwing a tennis ball and a frisbee, offered up a tug toy and kicked a football around. Honey isn't bothered and Sox freaked out at each object and ran off into the house!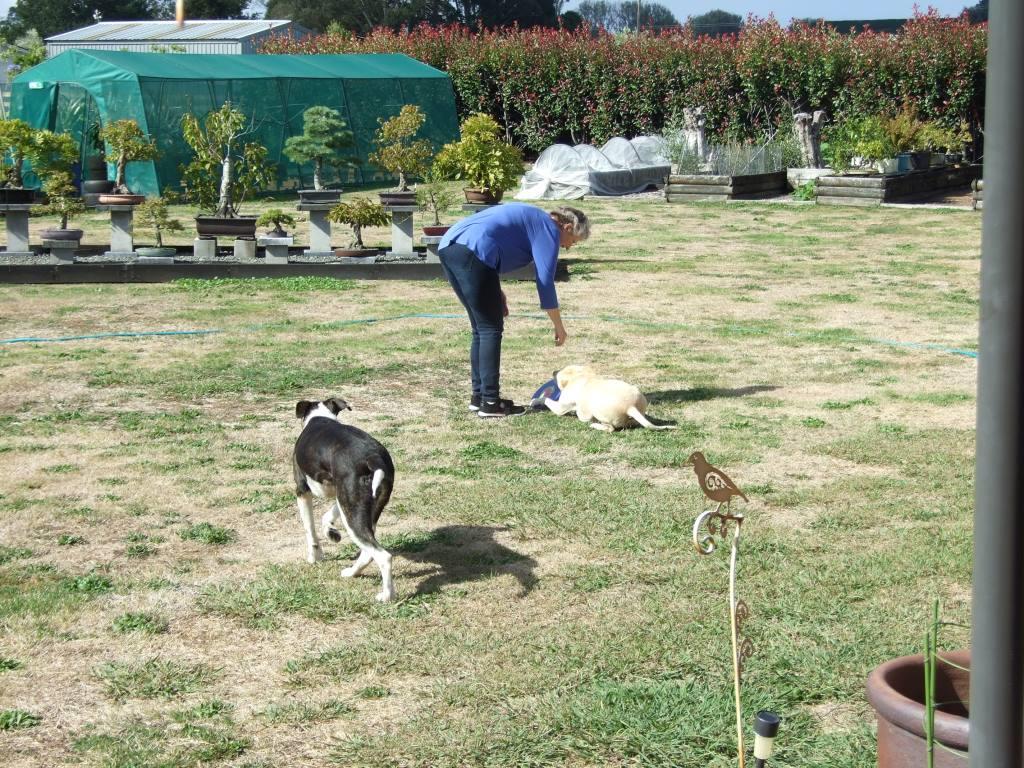 Peter's been getting quite creative too. he needed a sawhorse but obviously can't go buy one at the moment – so he made his own.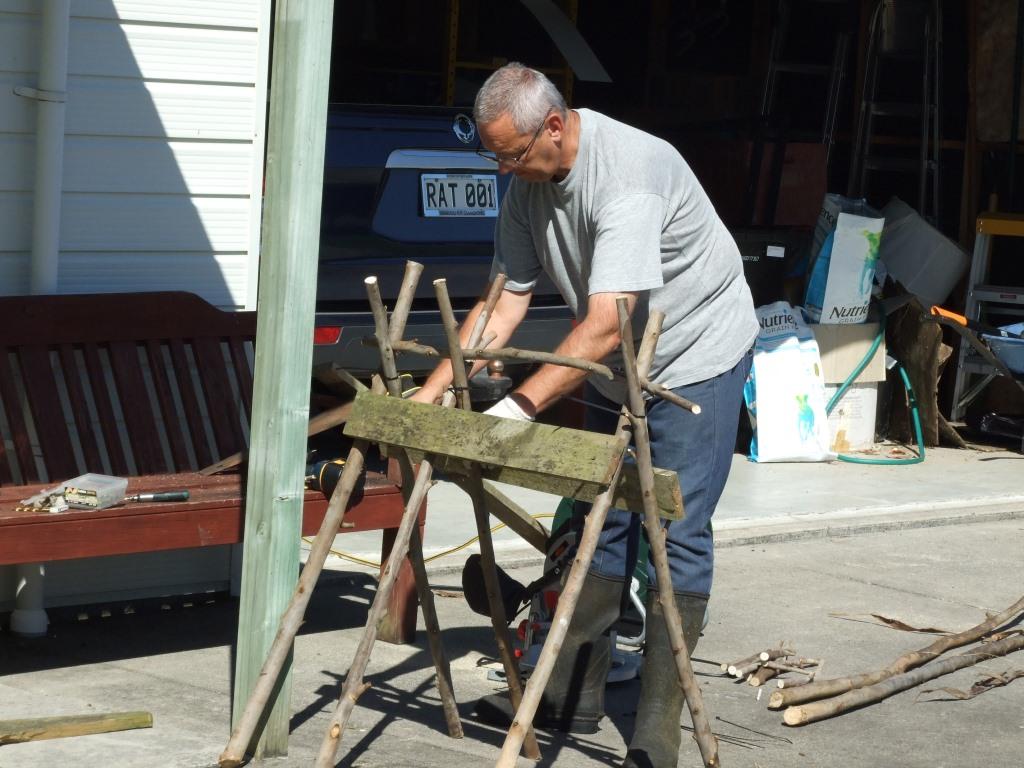 Pirongia wanted to join in the world wide 'Bear Hunt' activity to occupy the children – put a bear in a front window for passers by to see – only you can't see our house from the road so Ann put a bear (or two) on the gate.
Ann's been doing more baking/cooking using our abundance of apples and pears – pear chutney and jam, and apple crumble, plus spicey nuts, energy bars and yeast free bread (not quite as successful)!