Kia Ora
Our hothouse and shadehouse have arrived. We put the hothouse up to let us keep the trees at the section and clear the deck. Supposedly the hothouse can be put up by one person – ha!!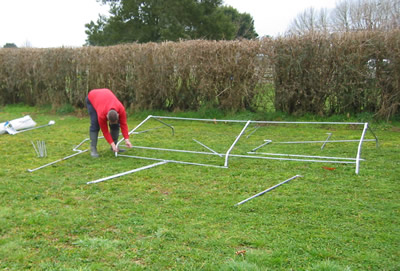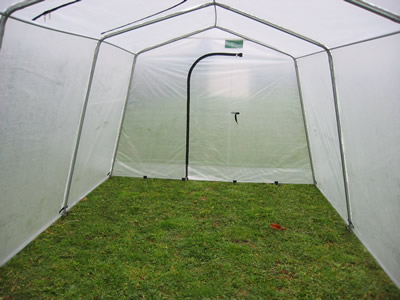 We'll put the shadehouse up when the water tank is installed.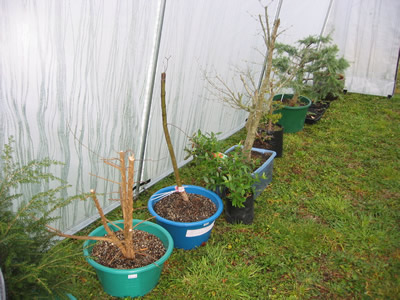 Once we'd pegged it down we put a few trees in it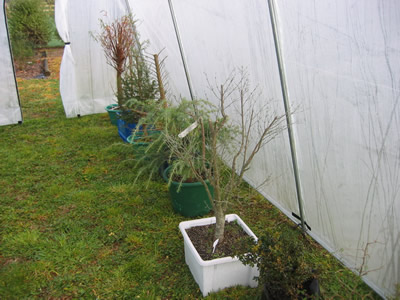 Peter hired a wood chipper to get rid of the big pile of branches we had gathered, it took him around 5 hours to turn it all into mulch for the flowerbed. He's also started laying edging to the flowerbed using 6″ x 1″ planks.
All of this………..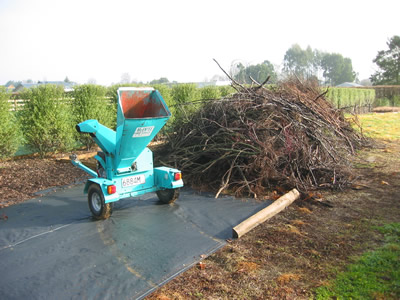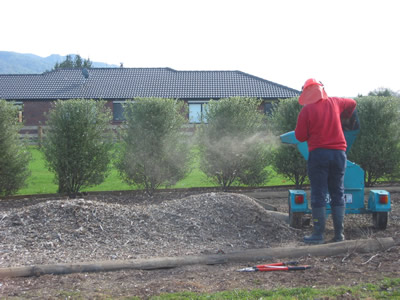 ……….reduced to this.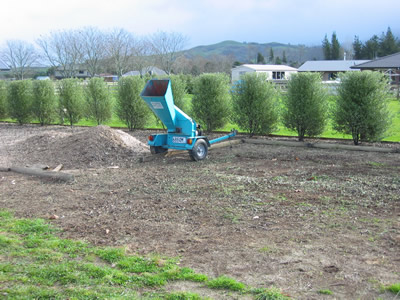 The house is getting very close to completion. All of the tiles have been laid, as has the carpet. The electrician has finished fitting all of the kitchen appliances, light switches and sockets. The plumber has installed all of the bathroom fittings and the water tank has been moved into its final resting place – a 2.5m deep hole outside the back door. The sewage system has also been installed.
We are so anxious to move in that Peter has started packing boxes of books ready for the move.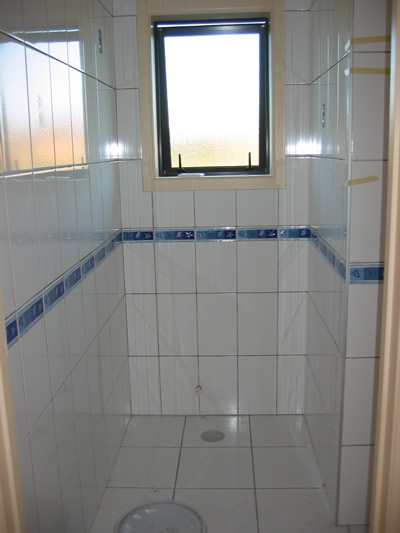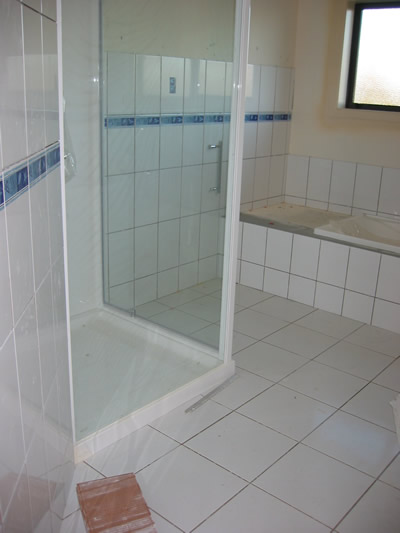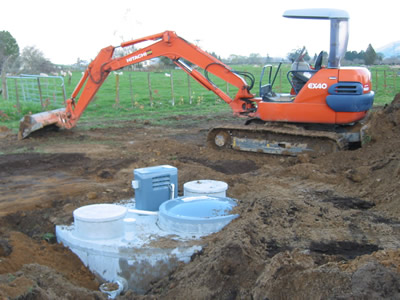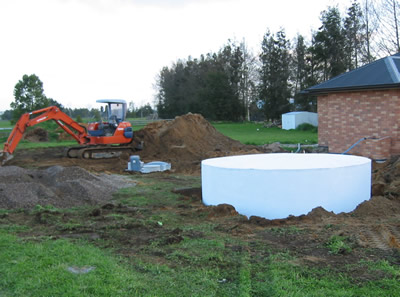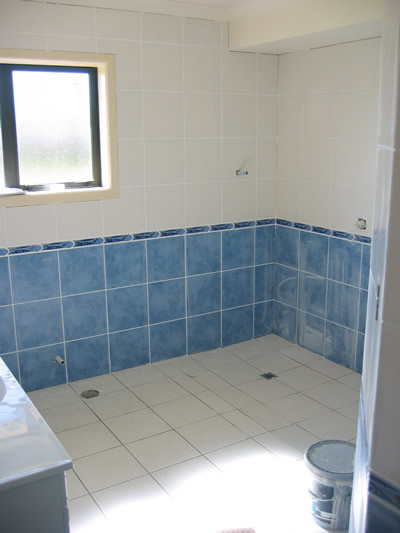 On a couple of occasions we've found invaders in the hothouse when we arrived to check on the trees. We've had to leave the top of the door unzipped partway to allow them out – even though they have no problem in getting in.
Peter has built the first two vege plots. These are raised beds 4m x 1m which allows Ann to reach all the way across them without too much bending. Ann is busy choosing what seeds to plant in them.
For the August bonsai meeting Ann organised a 'Create a camel' afternoon. She provided some Podocarpus Lawrencii, had the members split up into groups with varying levels of expertise and gave everyone 10 minutes to work on a tree before stopping them and moving the trees around to different groups. Some of the comments made regarding the styling that the previous group had done on the trees were both amusing and outrageous!
The Maori Queen, Te Arikinui Dame Te Atairangikaahu, died in early August and was buried at Taupri, just up the road from us in a very moving ceremony.
One of our bonsai friends, Dianne, had a surprise 50th birthday party which was great.
On the 31st August the newest arrival made his appearance. Uncle Remus is now happily installed with all the other rabbits and will be looking after all the vege plots – zippedee doo dah, zippedee day.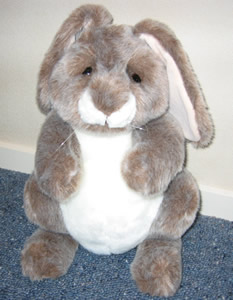 To celebrate our 15th wedding anniversary we went to The Balcony restaurant for some 'fine dining'. Unfortunately our order got lost and we had to wait rather a long time for our main course. To give the restaurant credit they apologised profusely and didn't charge us for the main course.
News from home
Mark has begun his acting career playing a WW1 soldier who is horribly murdered by fairies in the new BBC series Torchwood – a spin off from Dr Who. It should be screened sometime next year. Mark spent a long time in make-up, also met some of the stars of the series including Olivia Hallinan and John Barrowman.
Lisa is recovering well from her surgery although she wishes everything would heal much faster as she's impatient to get back to feeling how she did a couple of years ago. Paige is growing faster than ever and keeps everyone on their toes.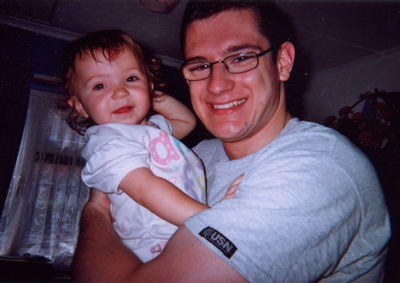 Michael has just been awarded his red belt with two black stripes in Tae Kwon Do. He only has two more levels to go and will then be a black belt – the same as Mark. Awesome Michael!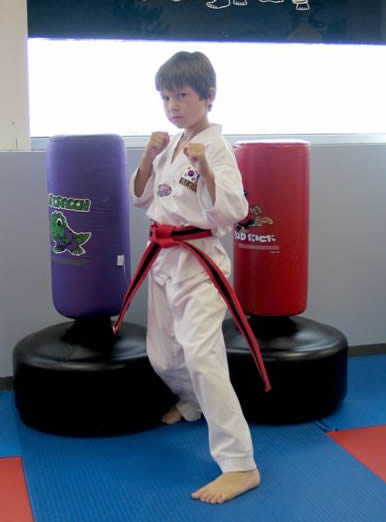 JD got his exam results and did very well indeed. He's now into the sixth form although the appeal of academia hasn't surfaced yet. He's also made a pop video as a backing band for a new girl singer – he had great fun although it's definitely not his kind of music.
Nick is still in Liverpool working at O2. He's just been to the Leeds Festival.
Helen and Andy's house is coming along and they're planning to visit us in the next few years.
Following on from last month's new from Mel about Darren and the boys, she has sent these pictures for you to enjoy.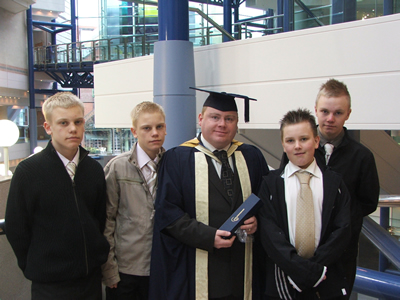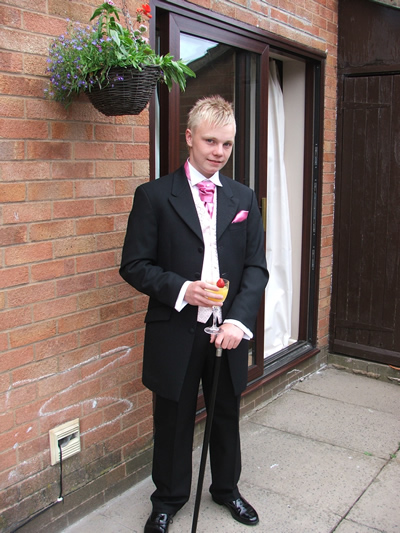 < July     September >