Kia Ora
For Ann's birthday we went for a meal at Palate, up to now the best restaurant we've found. Unfortunately they slipped a little in our estimation when they forgot our main course. We only found this out when they tried to serve Ann with a dish of fish and prawns, not something she would normally order. The long delay which followed meant we lost some of our appetite and did not enjoy the meal as much as we normally do.
Building work progresses steadily on the house.
Over the month we have gone from the sand pad….
….to the wooden framework via the concrete floor.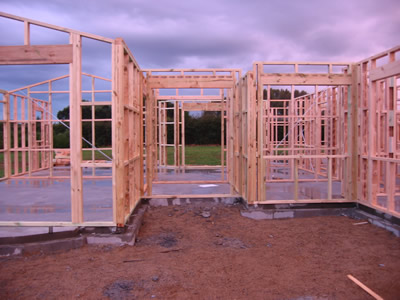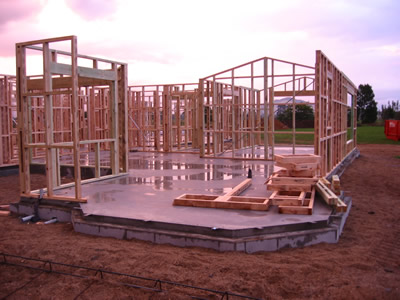 Since Ann is now in charge of ICT at work Peter has been conned into doing the odd bit of work on the School computers. The school is looking to get a maintenance contract with an IT company to look after the servers which will help Ann (and give Peter some peace!).
For her birthday, Peter bought Ann tickets to see Michael Crawford's only New Zealand concert at the Bowl of Brooklands in New Plymouth. We drove the 260kms to New Plymouth through some wonderful scenery and round Mount Messenger. On the Saturday afternoon we went round a conifer nursery and picked up a couple of plants for Bonsai. Later on we went for a walk along the seafront before going back to our accommodation to get ready for the concert.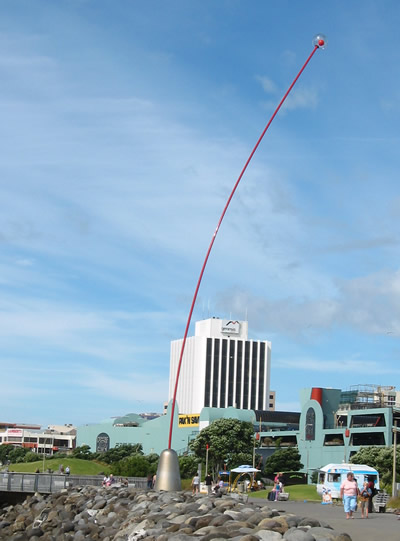 Those of you who have seen Billy Connolly's World Tour of New Zealand on TV might remember this wind sculpture which is on the seafront in New Plymouth.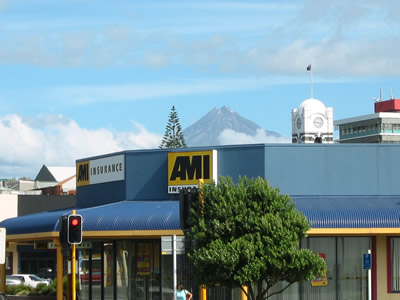 The region around New Plymouth is called Taranaki, after the mountain, which also goes by the name of Mount Egmont. The mountain is so similar to Mount Fuji in Japan that it has been used in several films, the most recent being The Last Samurai with Tom Cruise and Billy Connolly. This was about the only time we saw the top of the mountain over the weekend. The saying goes 'if you can see the top of the mountain it's about to rain, if you can't see the mountain then it is raining'!!!!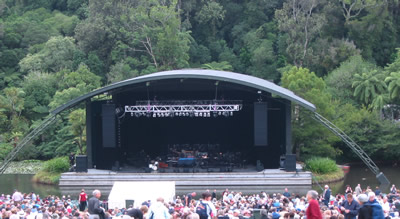 The Bowl of Brooklands is set in a natural amphitheatre. It seats around 2000 in the posh seats at the front and 11000 on the grass banks. We aint posh so no guesses where we were sitting.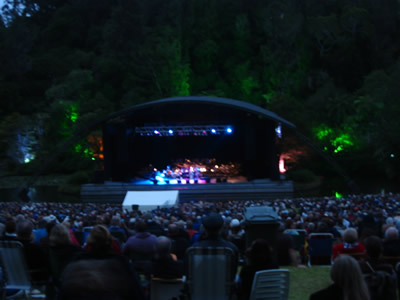 The Michael Crawford concert was fantastic. Fortunately we were staying at the university just over 1.5km away and had walked there allowing us both to enjoy a drink.
This time we were fully prepared with food, wine, blankets, reading materials, glasses, chairs, fleeces, coats, brolly etc (but we forgot to take the double bed blow up mattress like some others).
Having had to put up with Peter going away to Wellington for training courses, Ann has decided to get her own back and is off to Surfers Paradise, Brisbane, Australia with three other teachers, for a week towards the end of May on a Spectronics course – ICT software for special needs kids.
Jo, one of the school OT's, had a leaving do a couple of weeks ago – as you can see we all had a great time!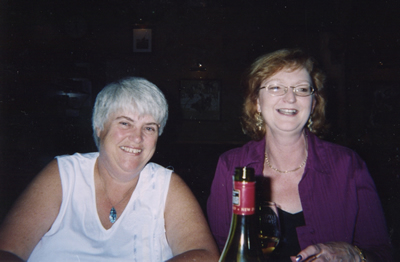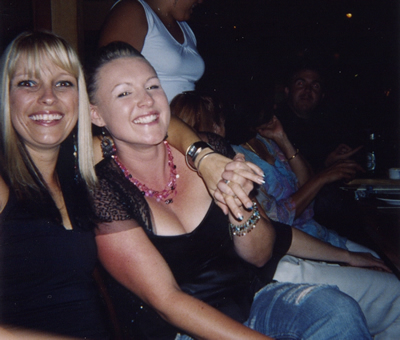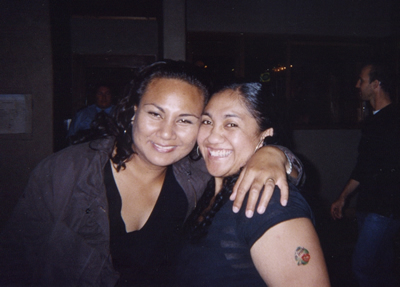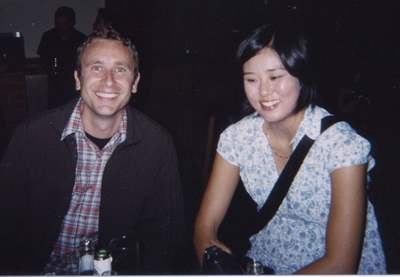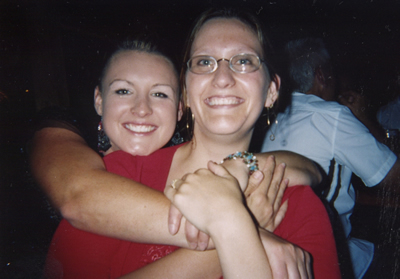 News from Home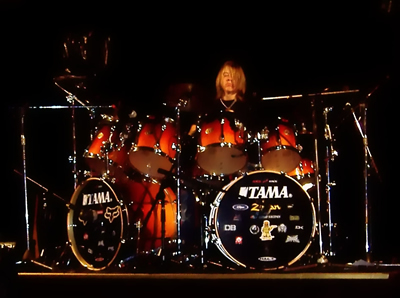 David has sent us a couple of recordings of JD.
Peter played them at work and the lads were impressed. JD is obviously going from strength to strength with his drumming (watch out Phil Collins!).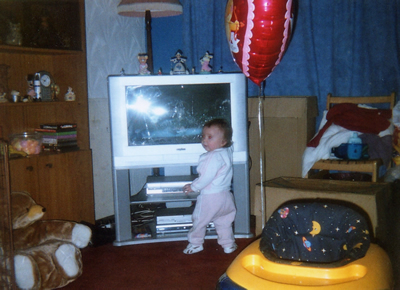 Paige is doing really well – walking and saying her first words – much to Lisa's delight.
Lisa needs some delight as she'll soon be going into hospital for hip replacements. Her hips are not good and the hospital has decided that although she's only 21 she needs new hips (the ball parts). Lisa's being very brave about it all and we send her all our love and special thoughts from New Zealand!
We send good luck to Mark too as he goes for his black belt in
Tae-kwon-do next week-end.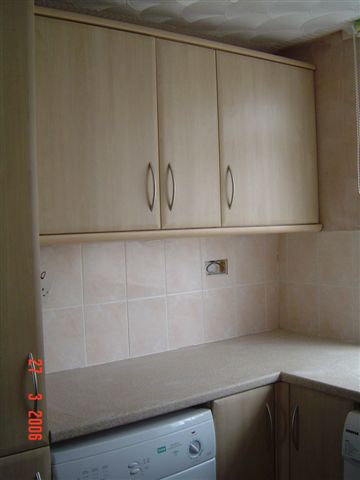 Ann's Mum and Dad are having a new kitchen installed and it's coming on nicely.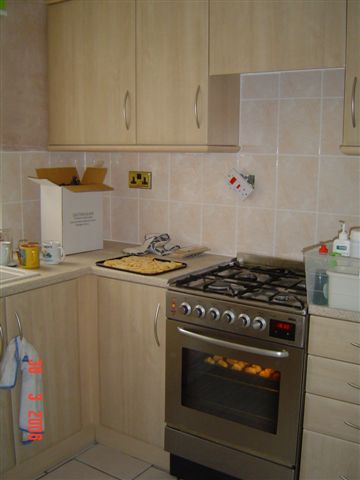 < Feb   Apr >