Kia Ora
Good news – we both passed our NZ driving tests. We only had to take the theory and an eye test so now we have green licences. You can practise the tests on line through the Ministry of Transport website. Ann practised lots but kept getting one question wrong. When she checked with the NZ Road Code there was an incorrect answer to a question so she e-mailed the MoT and they had to change one practise test answer!
Hot air balloons are out and about in the mornings now. This one landed on the road just behind us (unloading a passenger we think!) then took off straight up.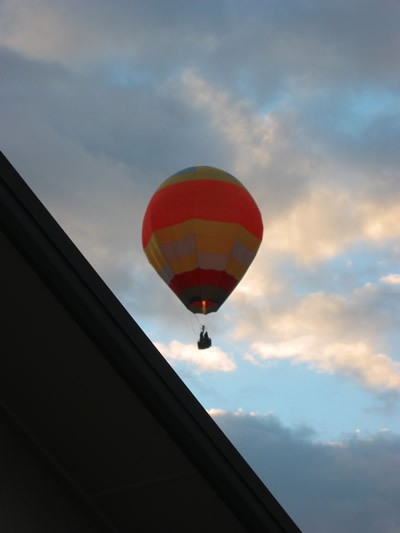 Peter gave a talk and PowerPoint presentation on British Bonsai at the club. It was very successful!
Ann has a new class (well for one day per week), plus she's relieving in other classes but not regularly. She is now a lead teacher and has over all care of the junior block (7 classes), ICT curriculum, teacher aide training and is a tutor teacher (looking after a new entry teacher).
Ann's old car is up for sale at the dealer where we got Brutus. The car is priced at $5995, $500 more than we paid for it 12 months ago!
Peter has been doing a bit of travelling for work. He flew down to Wellington for a day to setup one branch office for a company whilst Craig and Greig were in Auckland setting up the head office system. He has also driven down to Poronui Ranch, outside of Taupo to solve a few problems there (a three hour trip each way).
We've had a bit of a problem with our main computer. Peter had to replace the motherboard and processor as it crashed completely. Panic stations!!!
We went to see an evening open air performance of Much Ado About Nothing at Hamilton Gardens. Again we were under prepared. People turned up with blankets, coats, cushions and chairs, full picnic baskets with wine, wine glasses, three course picnics, serviettes, silver cutlery, coffee and tea! We only had our fleeces, sandwiches and picnic chairs!!!!
We'll do much better next year!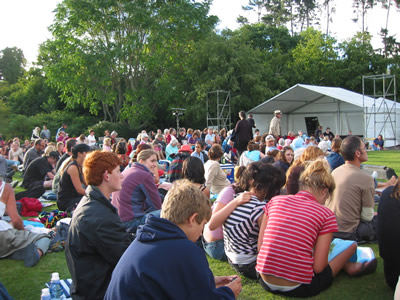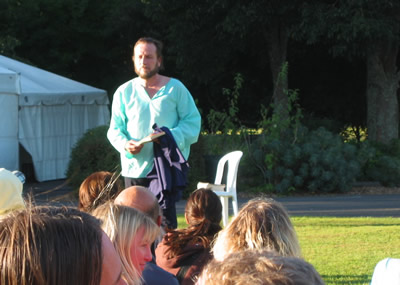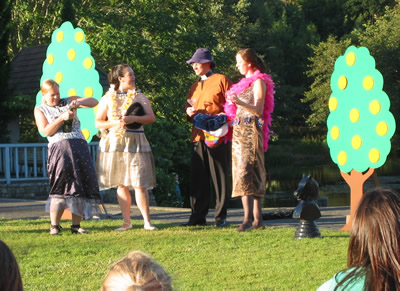 Wonders will never cease – work has finally started on the house. The digger arrived on Thursday morning (a day late), pulled up the rest of the tree stumps, made a driveway and dug a huge hole for the sand pad for the house foundations.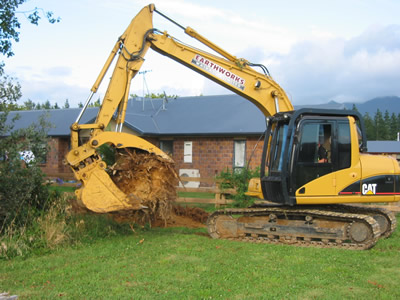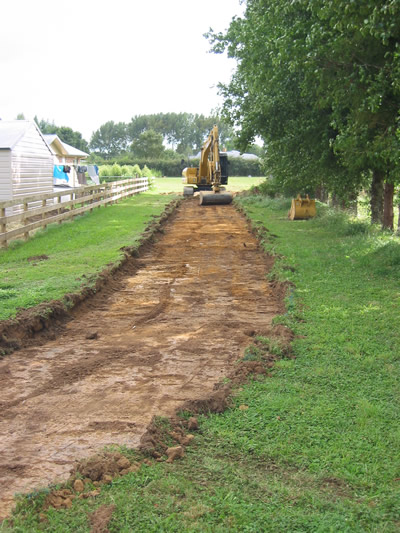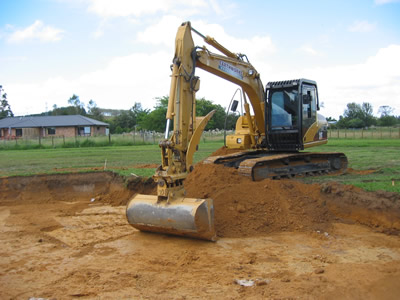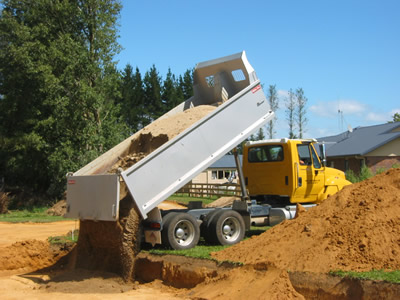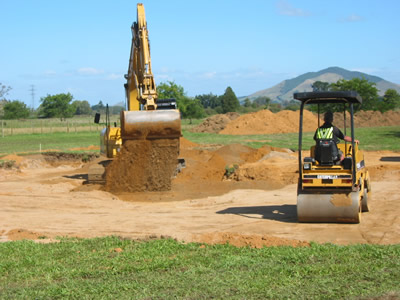 The car is parked in the middle garage and you can just see Peter standing in our en-suite shower but don't panic – he's still got his clothes on!
Next they have to dig the utilities channels (electricity, water and telephone), then they'll dig a trench around the outside for the concrete pad, then they should be able to start putting the frame up.
They say it takes 18-20 weeks to completion so we may be in for Peter's birthday at the beginning of July (winter) which will be just in time to use the wood burner we're having in the family room.

News from Home
Peter's Grandad celebrated his 98th birthday. Peter hopes he'll look as good when he's that grand age!!!!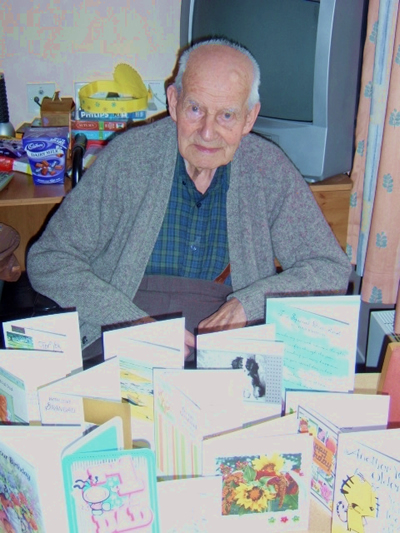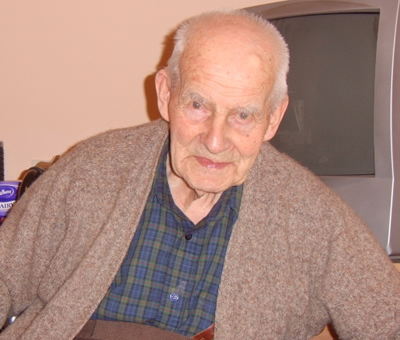 Our old neighbours, Lily & Alec, still write every month and send us all the local news and gossip. They also enjoy entering crossword competitions and won first prize with the last one. Ann says they need to keep going and one day may win a free holiday to NZ!
Ann's youngest nephew turned 8 this month and was taken out to celebrate at a wacky restaurant called Traildust. If you arrive wearing a tie it is immediately cut off! (Naturally Michael was wearing a tie – but not for long). Also, Michael did his Tae Kwon Do test and now has his red belt.