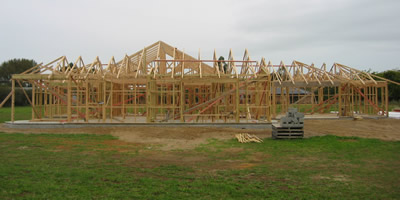 The roof trusses are finished and the walls lined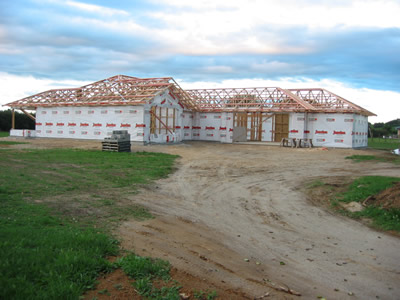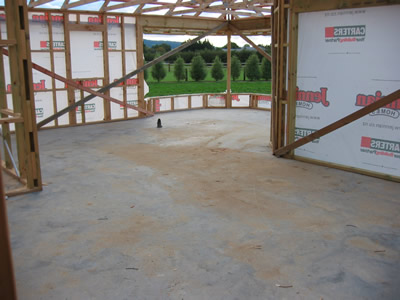 The roof and guttering goes on and the electric cables are installed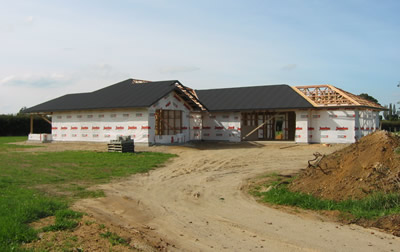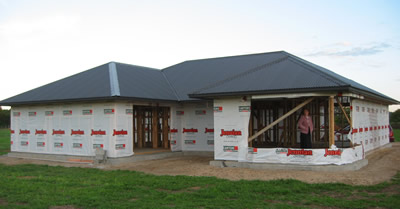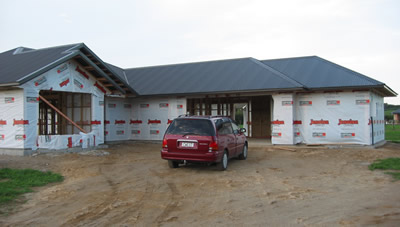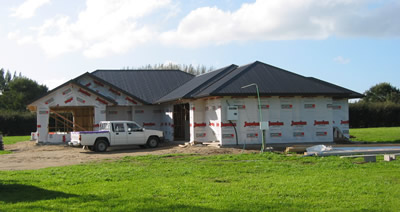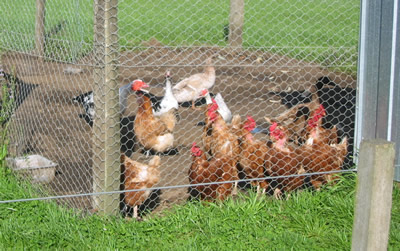 Even the local wildlife have taken an interest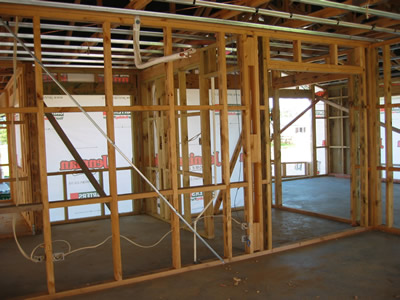 Now the work can start on the inside with the plumbers running all of the pipes for the showers, sinks, toilets, bath, kitchen and air conditioning.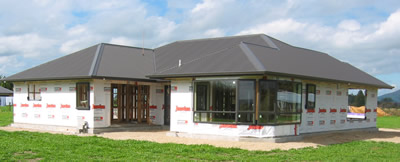 The window openings are made ready for the frames and the windows fitted.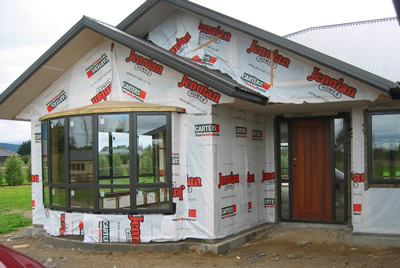 The water tank arrives and the bricks start to go on.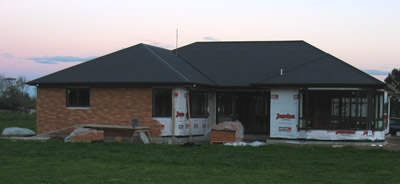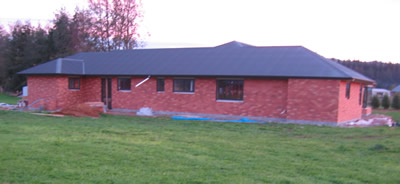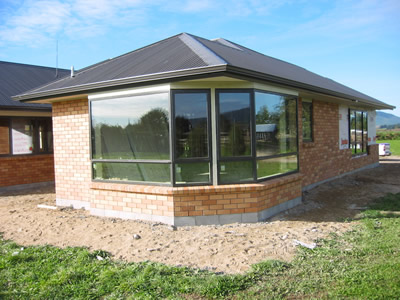 Inside, the gaps in the frames are filled with Pink Batts (insulation), the interior fittings have started to arrive and the Gib board starts to go up.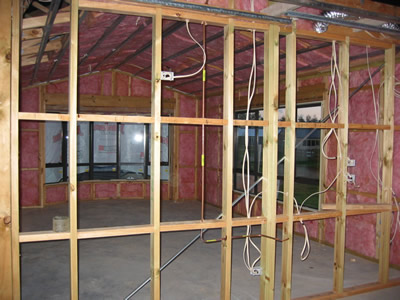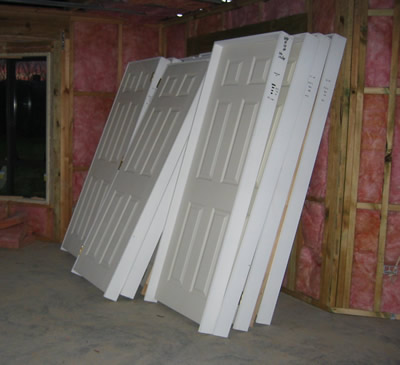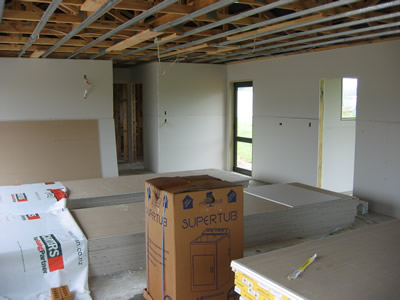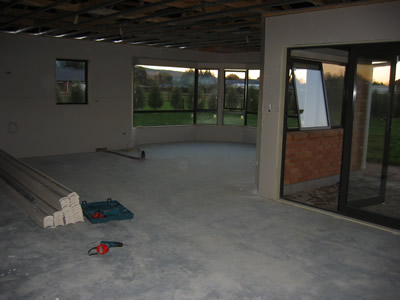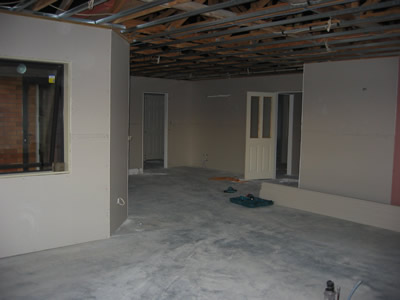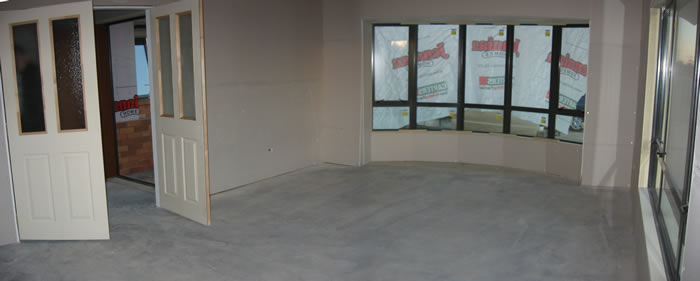 The tub is installed in the Laundry and the Bath is fitted.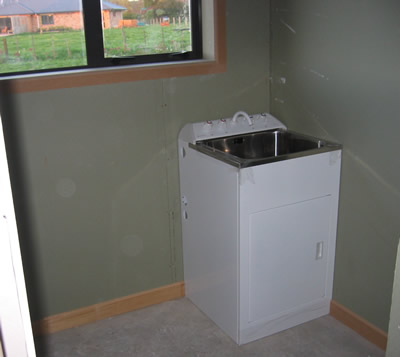 Garage doors are fitted and the Insulclad lining goes around the window of the Library, the bay window and the front door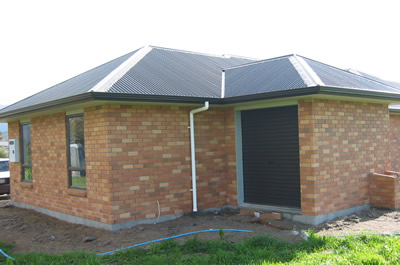 The ceilings go up and John the painter gets busy.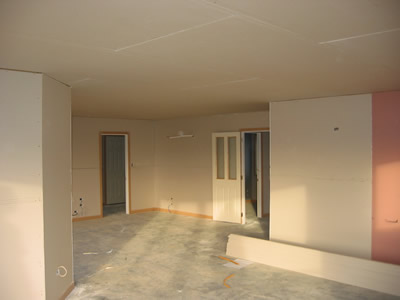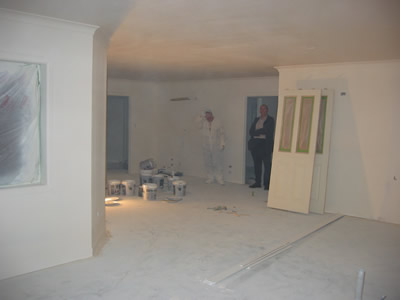 The shower cubicle is installed in the bathroom and the kitchen cabinets are installed.
The the tilers can get started on the kitchen, ensuite, bathroom, hallway, living room and laundry.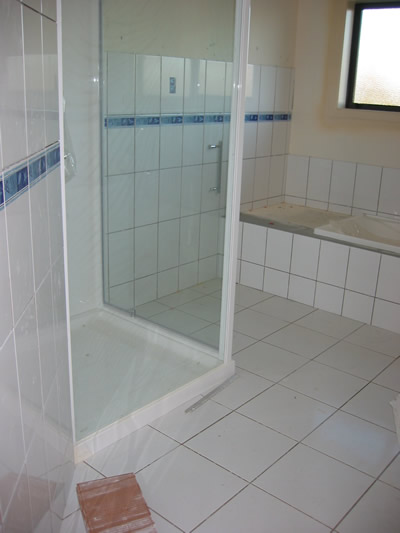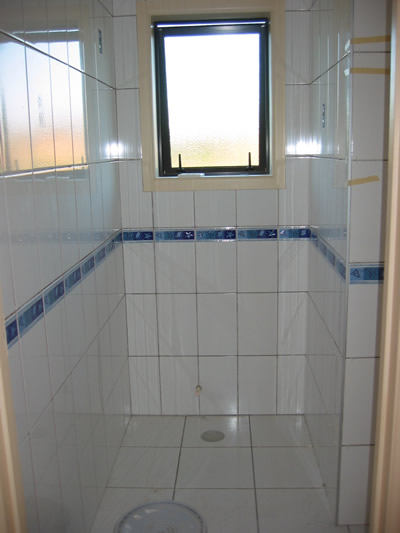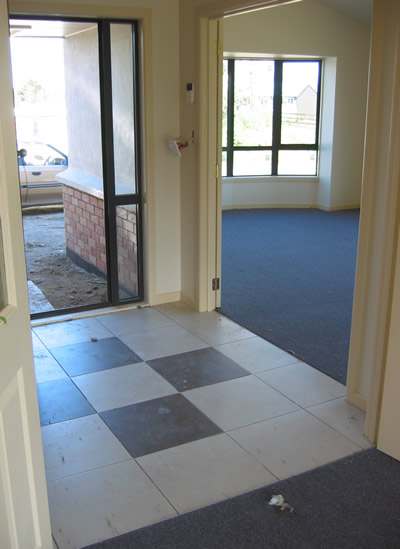 The build contunues with Part 3 here