Kia Ora
Although we had said that we wouldn't get any bonsai until we had our new house we ended up going over to Tauranga to see some new friends Adriaan and Poppie who have set up their own bonsai nursery since they emigrated from South Africa 4 years ago. We ended up with 6 new trees which we planted back on our section by the lights of the car, hoping that the neighbours didn't think we were burying a dead body!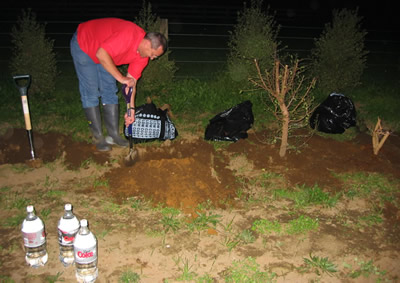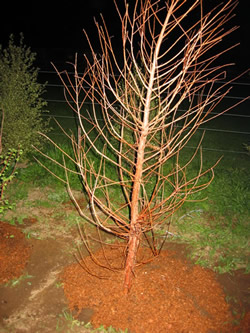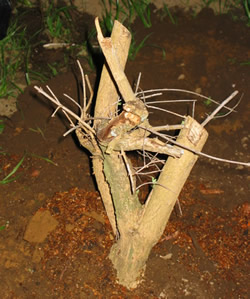 Ann's new car – Heinz – 6 seater Honda Odyssey – with enough room in the back for school stuff, shopping, bonsai or dogs!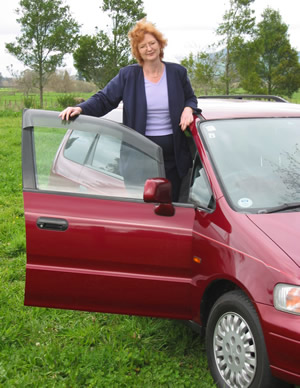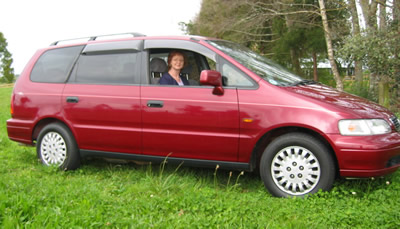 Ann's really pleased with Heinz as she doesn't have to crouch down any more to get into and out of the vehicle – less stress on the old hips!!!!
Work is still great for both of us. Peter's had a quiet patch but then in the next few weeks he may have to work a week-end or evening so it evens itself out. Ann has a new role – she goes out to a mainstream school in Te Awamutu one day week to help staff with the planning and teaching for a student with severe special needs.
Although Ann was on holiday for the last week of September, she didn't had much spare time – visiting Pirongia, signing documents, going to a baby shower (her first), afternoon tea with friends (very civilised) and practising her sign language to keep on top of it now that her night school course has finished.
Rowing is big in the Waikato and over the last few years they have put on what is called the Great Race. A 4.8 km race upriver through the centre of Hamilton. After having races against Cambridge and Oxford over the past couple of years, this year's race was between the University of Waikato and the Washington University. Waikato won by over 5 lengths at the end. Support races were between NZ and Australia. Next year sees the return of Cambridge University.
We have finally received copies of the plans for our new house. There were a couple of adjustments to make (not enough electrical sockets and one or two other little items) and we are now awaiting an interview (in November) with the interior designer to finalise everything. Unfortunately we still haven't gotten used to the pace of things around here and we are getting a bit frustrated with the time it is taking to get everything sorted.
We had a bit of bad weather in the middle of the month. There was a mini Tornado in the south of Hamilton. It caused quite a bit of damage to several houses and uprooted around a dozen trees in Hamilton Gardens.
There was also excitement one morning when everyone awoke to see snow on the top of Mount Pirongia!!!!! It was the talk of the day (even though the snow had all gone by 10am!)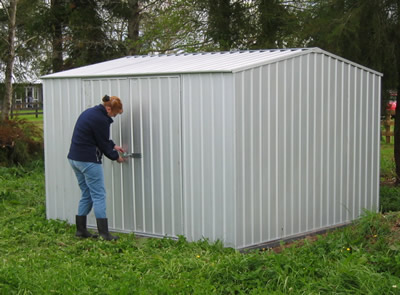 We borrowed a van from a teaching friend's husband, bought a 'little' shed (3m x 3m) and a few slabs to put it on at our section. Spent one Saturday laying 49 slabs and starting to assemble the shed but had to stop before finished in order to return the van and a trailer. Managed to finish building the shed the following weekend. Now Peter's waiting for his ride-on mower to arrive and then he'll be a busy little bee every week-end.
The party was at Maria's this time – indian food – and lots of it!! A good time was had by all.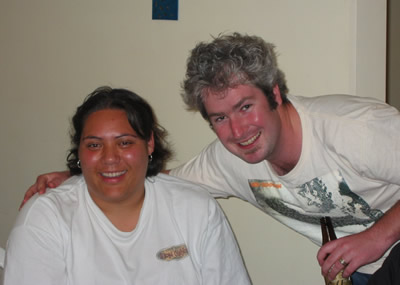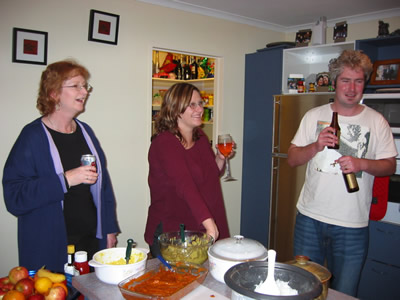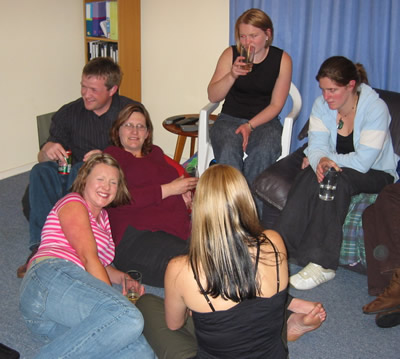 Our first Pirongia Craft Festival. We met up with Dianne and Noel from the Bonsai club and showed them our section before going for a walk along the closed off main street in Pirongia. There were plenty of stalls with all sorts of crafts. There were a few 'sights' too, including Alpaccas and a Llama being led down the main street by a Scotsman in a kilt (please don't ask – we don't know!). Clydesdale horses gave $2 rides in a cart and locals ballroom danced up and down the street.
Peter was in Wellington for the last week of September on a training course. He flew down on the Sunday evening in a 66 seater plane – just a wee bit smaller than the ones we came over from the UK in. Whilst there he found time in the evenings to visit 2 museums, The Wellington Museum of the City and Sea and Te Papa. He also went for a ride on the cable car to the Botanical Gardens which are on top of one of the hills surrounding the city. He walked down from the top, then back up for the return trip on the cable car. For his flight back on Friday evening there was an even smaller plane – only 33 seats. The take-off from Wellington was a bit rough as it was very windy (Wellington is known locally as the windy city), but after a couple of minutes it was back into smooth air.
The nine trees we wanted out of the way have been taken down. The trunks were cut into manageable lengths for use as firewood next winter and the branches chipped for mulching the garden.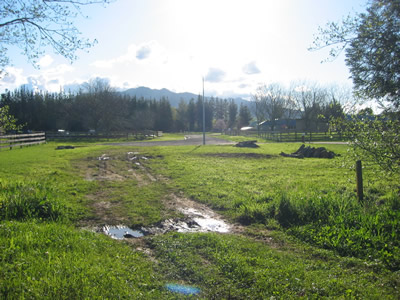 Three Chestnut trees gone from the gateway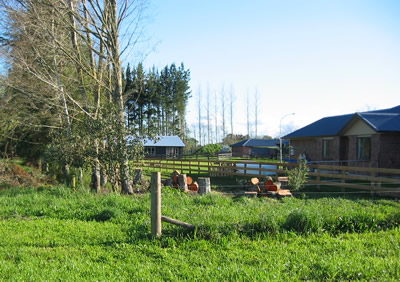 Six Birch and Alder trees gone from the driveway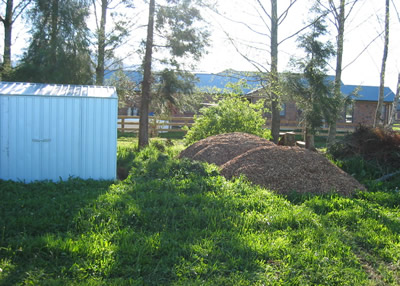 A large pile of woodchip by the shed.
The weather is definitely warming up. The grass is growing at an alarming rate, we've put one heater away and the clocks go forward at the end of the month!
News from Home
Lily and Alec wrote and let us know about our old garden's continued renovations.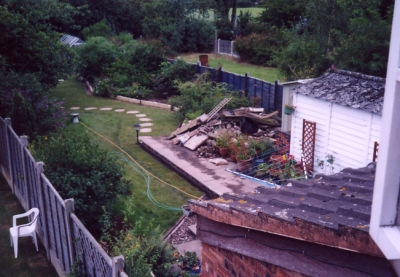 Ann's Mum and Dad have finished their garden at last – new lawn laid and it's been raining almost every day since (great for the grass but not so good for sunbathing etc)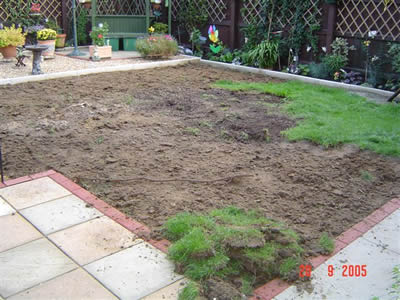 Allison and John have been having a spot of bother with rabbits in their new garden – digging their way under the fence and into the basement (but not able to get out again). Michael wants to adopt all the rabbits (sounds like a good plan to Ann) but for some unfathomable reason his Mum and Dad aren't so keen!!!