Kia Ora
Well February has been quite a busy month for us.
Ann is settling in at school. It takes around 12 minutes to get there direct, 20 when dropping Peter off at work in the city centre. All of the staff have keys and can come to school to work at any time of the day or night.
Peter has started work with a small IT support company based in the city centre. They are a young, friendly crowd with a boss who looks after his staff. A staff 3 day jolly (including partners), all paid for by the boss, has been booked at Poronui Ranch near Taupo for mid April. This is a 16,000 acre ranch with fly fishing, clay shooting and horse riding facilities.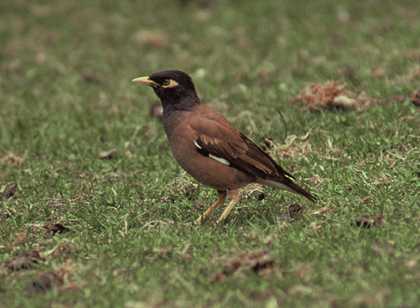 When driving around here you have to be careful of the crazy Mynah birds who play 'chicken' by walking into the roads looking for food. Some of them don't manage it back to the safety of the kerb but those that do give you such a filthy look as if to say 'who are you to disturb our dinner.'
The house is filling up as all of our furniture has arrived.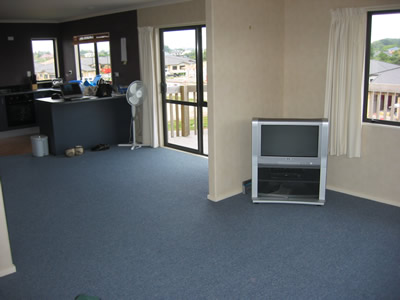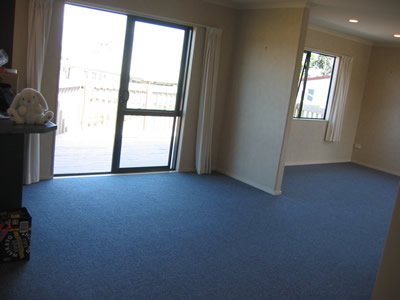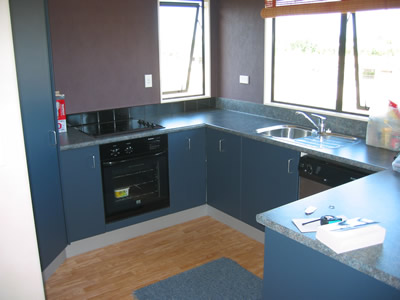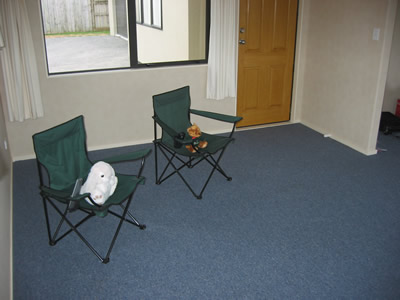 Our furniture arrives.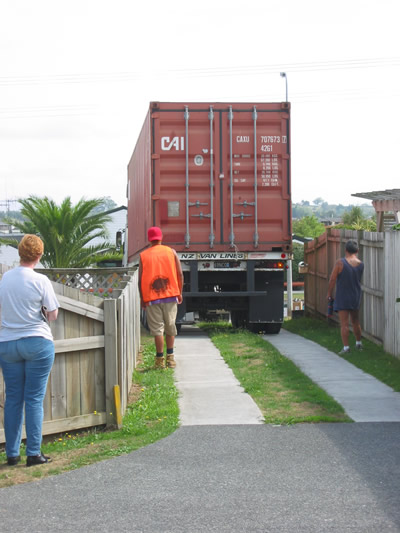 And after…..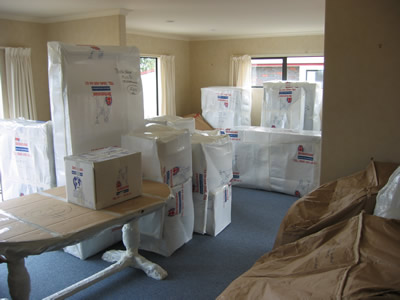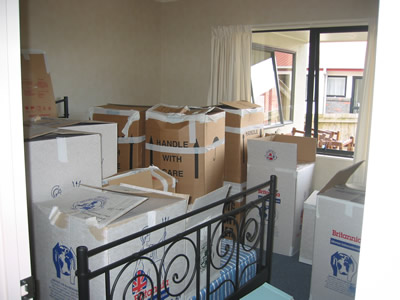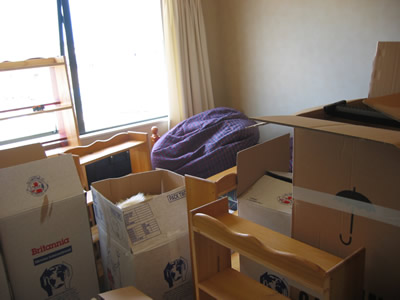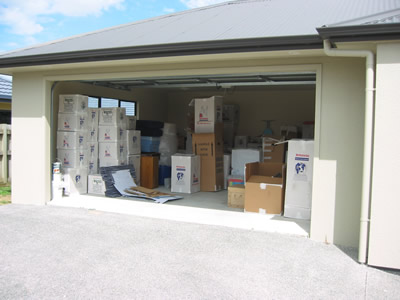 Unloading was done by a very good bunch of lads who emptied our 40 foot (full) container in just over three hours. Unpacking is taking a little longer. There were a few breakages of some of Peter's Discworld models and a couple of picture frames. Many of the boxes were put in the garage for us to unpack at our leisure, some of which we have had to repack until we get a larger place of our own.
The Ministry of Agriculture came to check the cleaning on the bonsai pots and garden tools, all OK and nothing needing fumigation or extra cleaning. The work Peter put in cleaning all the stuff in the UK paid off.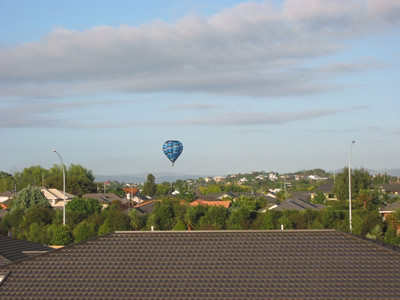 We have seen quite a few hot air balloons in the mornings. There is a major festival in Hamilton later on this year which we shall go to. The night time display is said to be spectacular.
House prices vary considerably between city properties and those a short distance outside towards areas such as the centre of horse breeding at Cambridge. Also known as the Town of Trees, Cambridge is a pretty town 25 minutes south of Hamilton, the tree lined streets have many Maples and Gingkoes.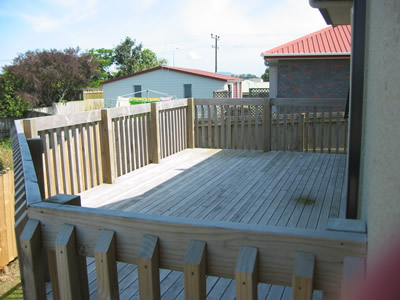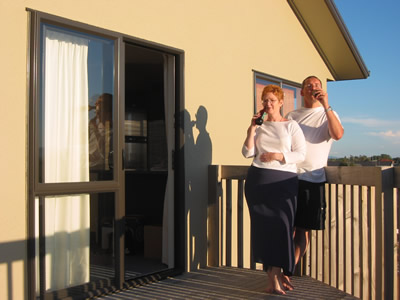 Our deck and the sunsets towards Mount Pirongia and Raglan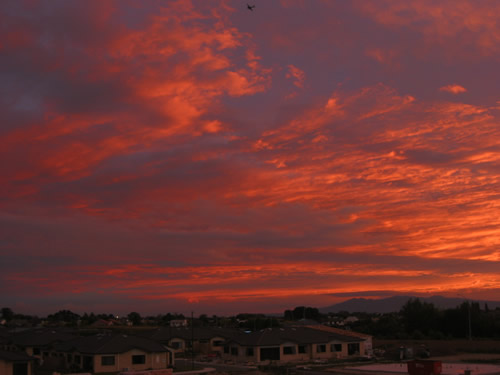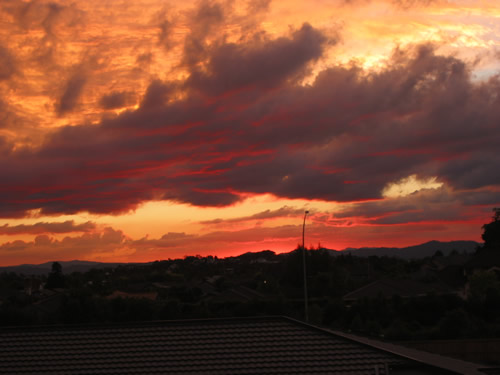 Fish and chip shops operate in a slightly different way from those in the UK. All of your food is cooked to order (so no cold chips cooked an hour before) and many of them are also the Chinese take-away. Fish is usually Snapper or Hoki, none of that common Cod out here.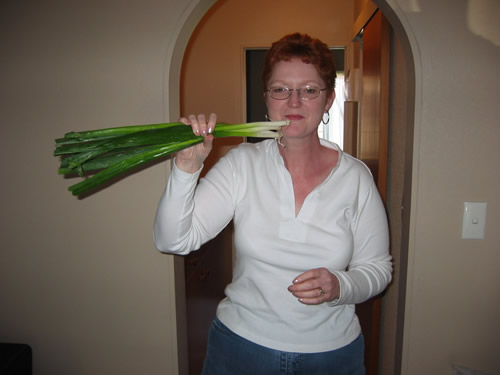 Things grow big around here!
Ann's car is causing us some 'problems'. It is central locking and frequently does so – by itself! We can be driving along and all of a sudden all the doors lock! Spooky! It can also take us three goes to unlock the car when we try to get in it as each time we unlock it, it immediately locks itself. So now it's become a race to see if we can open a door before it locks – reminds us a little of Arkwright's cash register in 'Open all Hours'!!!
The news reporters on radio and TV here are very down to earth. The other day the Minister of Education was being interviewed about a cock up in education exams and the interviewer started by saying 'Well Minister, what the bloody hell is going on here?' – direct and straight to the point !
Ann is still getting used to phrases such as 'bugger' which is as common as 'oh dear' and is said by everyone. 'The weather was a bit of a bugger yesterday wasn't it Mrs Mudie' said one of the students. Er – yes it wasn't very good was it.
We've had several invites to dinner – Chris is a teacher aide at school and comes from Bolton (been here 20 + years). Helen (another TA) has been here 9 years and comes from Rubery (half a mile from where Peter was born and where his parents still live) – it really is a small world! Another teacher who started at Pat Ave at the same time as Ann actually comes from Wolverhampton and worked at Wombourne Special School in W'ton.